We had a wonderful Christmas this year. Very low key, lots of great food & the perfect celebration for Jesus! All the kids got what they wanted for the most part & that was really easy because the kids all had super easy lists. My mom always gets the kids the one big thing they want & Tim's parents get them good things on their list, too. So, that leaves us with having to be creative to get them something else that they may want. :-) And of course, fun stockings full of goodies. :-)
I have to warn you, though...I didn't really take a ton of pictures. And I went for the straight auto shooting this year with the pop up flash. I just wanted to take a few pictures to capture the fun. Sometimes I just want to be a mom...not always a photographer. So, I thoroughly enjoyed our time together. For auto settings, I am grateful. :-)
The kids opened up their gifts from Tim's parents & their cousins while we face-timed them so they could watch the kids & talk to them. I just took this one before we went to my sister & brother in laws house on Christmas Eve night.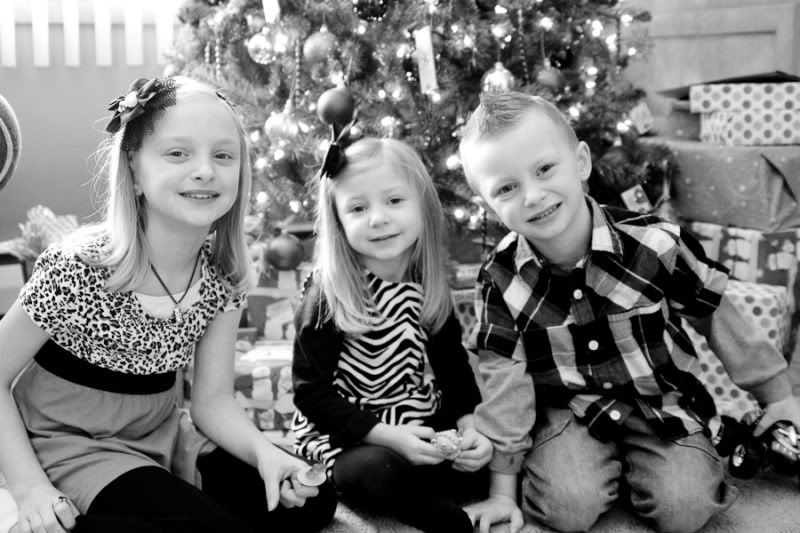 The kids went & practiced some songs to sing for all of us. Cute!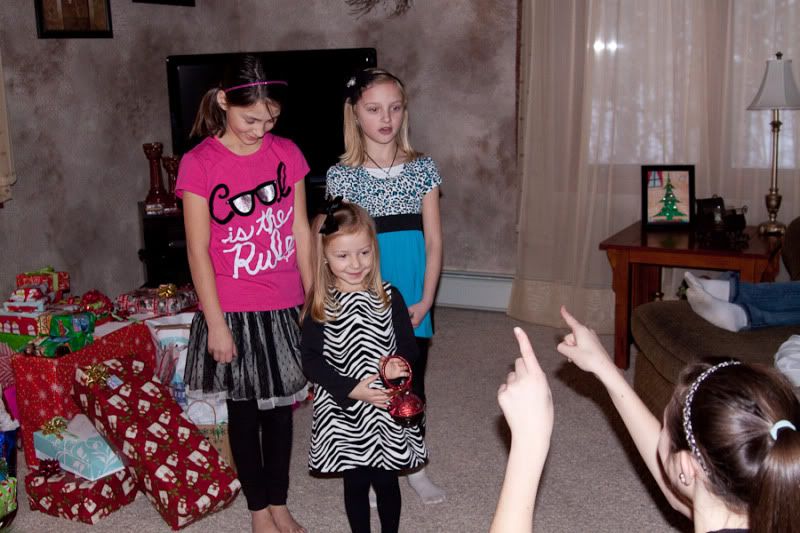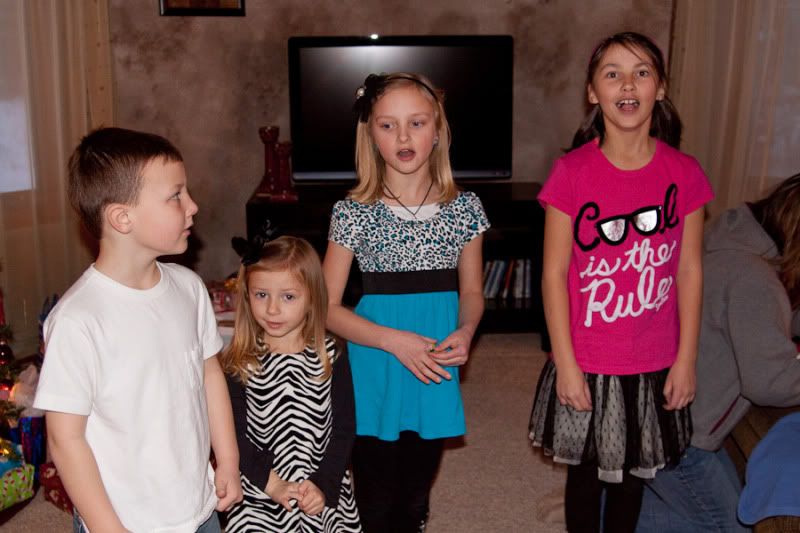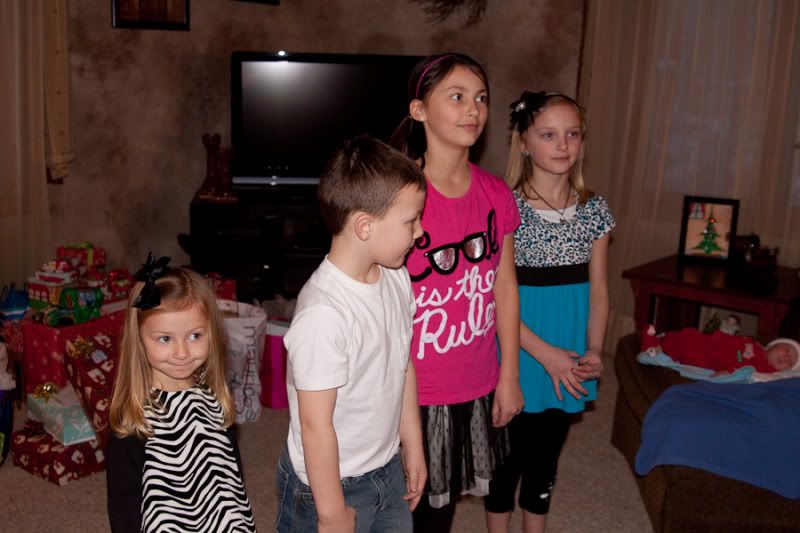 All the grandkids with Nana & Jim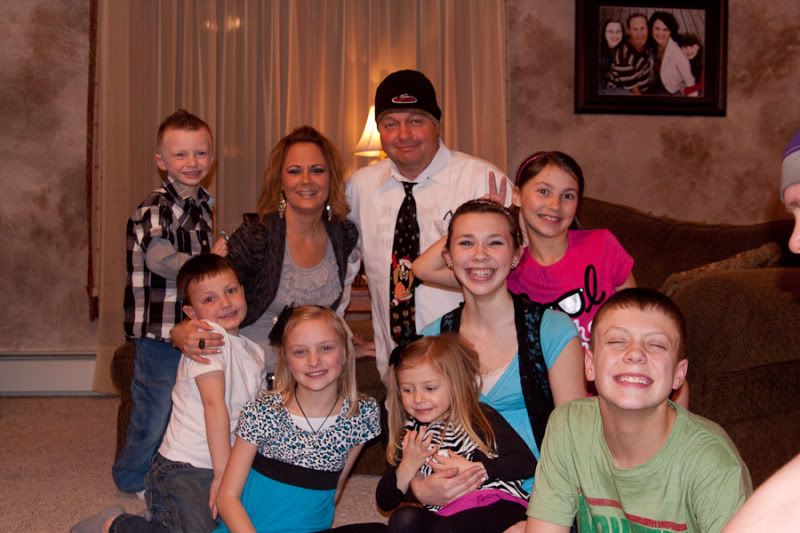 All of us sister's & my mom. And baby D...Amber's new nephew. :-)
We open gifts from youngest to oldest in our family. So, Amara was first.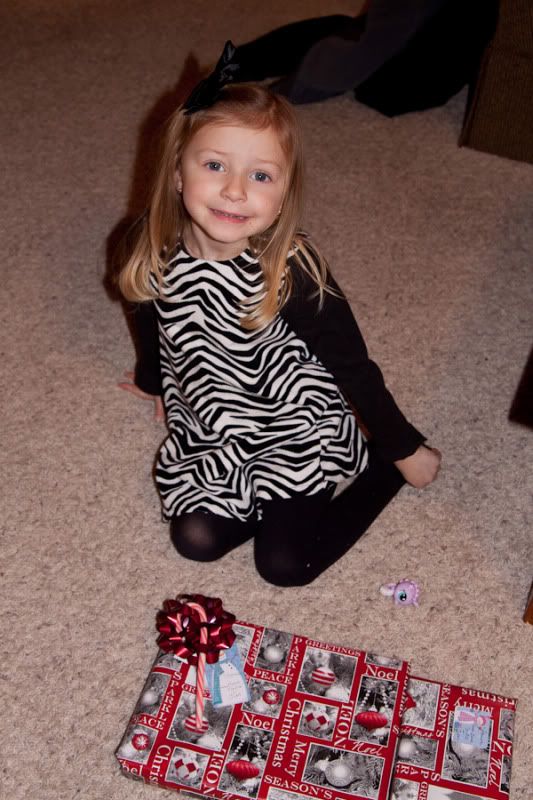 She got a DS from Nana! She was SO excited & she plays it ALL the time.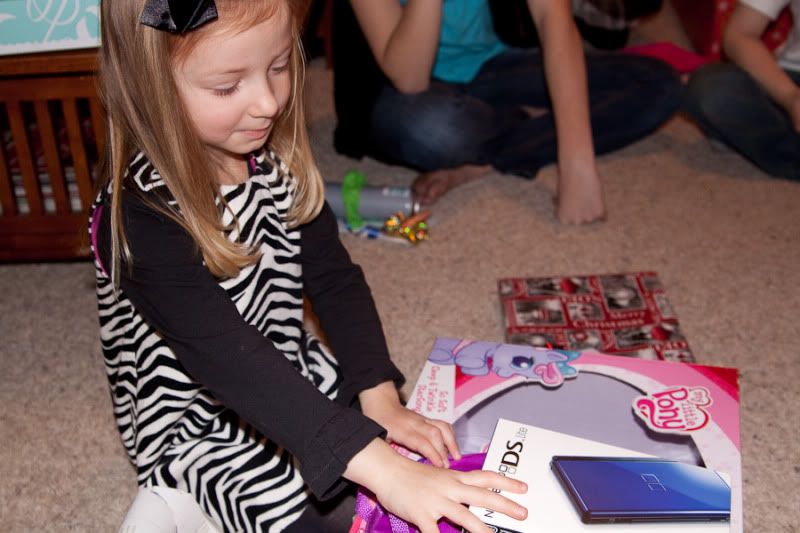 Madden's turn.
He got a DSi from Nana & some games & accessories. Happy Boy!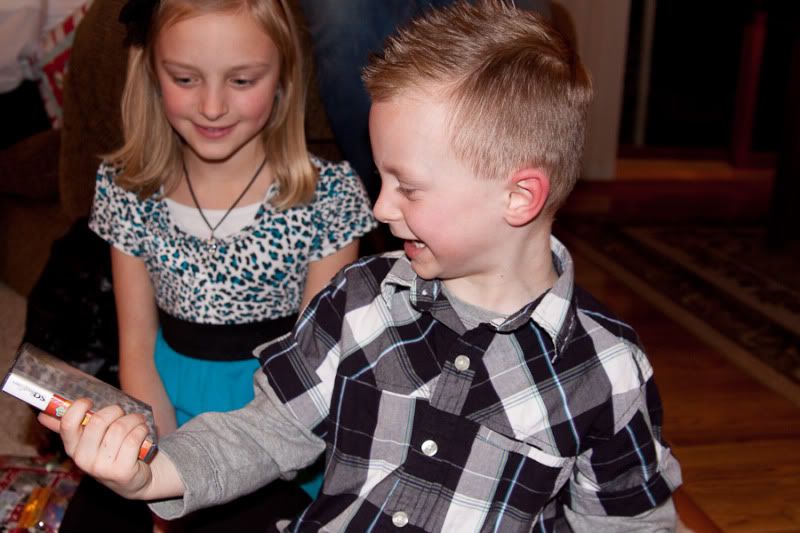 Carson.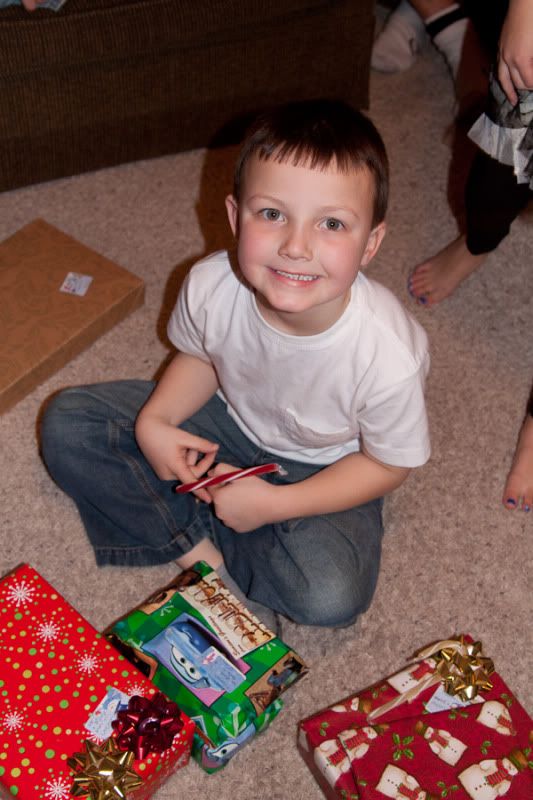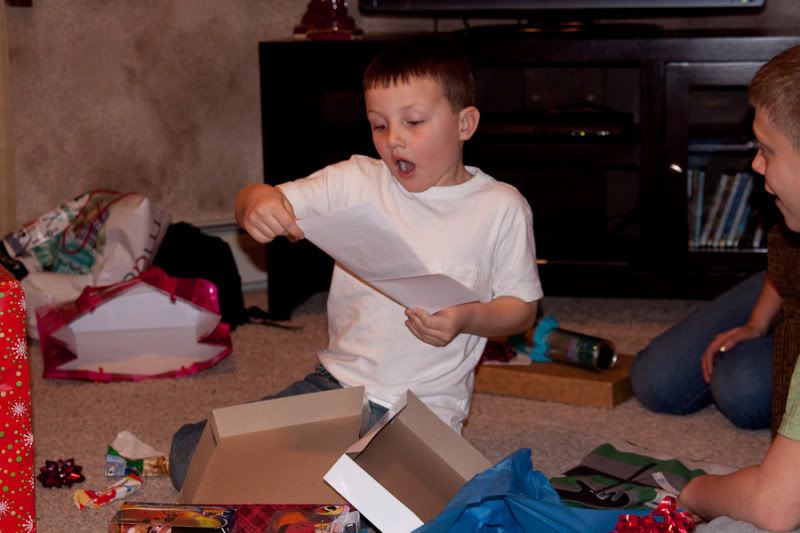 My sister & my mom went in together to get him this little four wheeler thing. He was happy. :-)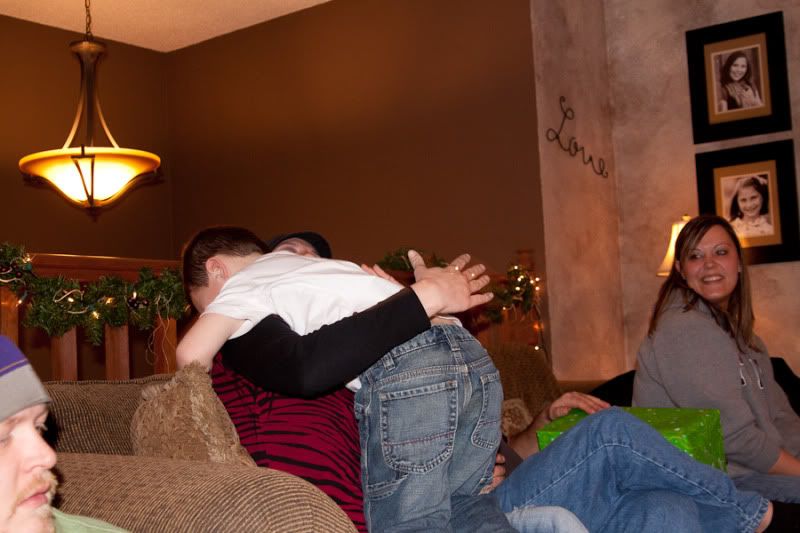 Makenzie's turn.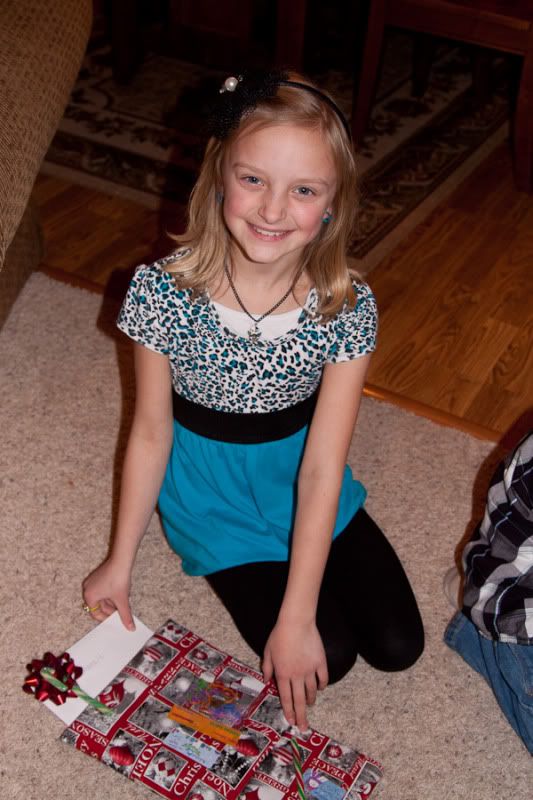 Makenzie got a really awesome chair for her room, a lava lamp, some DS games, jewelry & a gift card for Claire's. She loved it all!
Madelyn.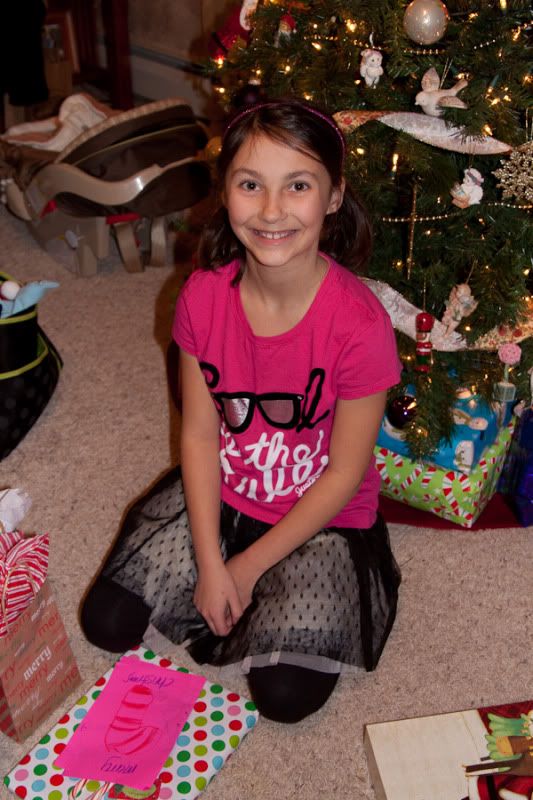 She got a keyboard. Can you tell she's happy?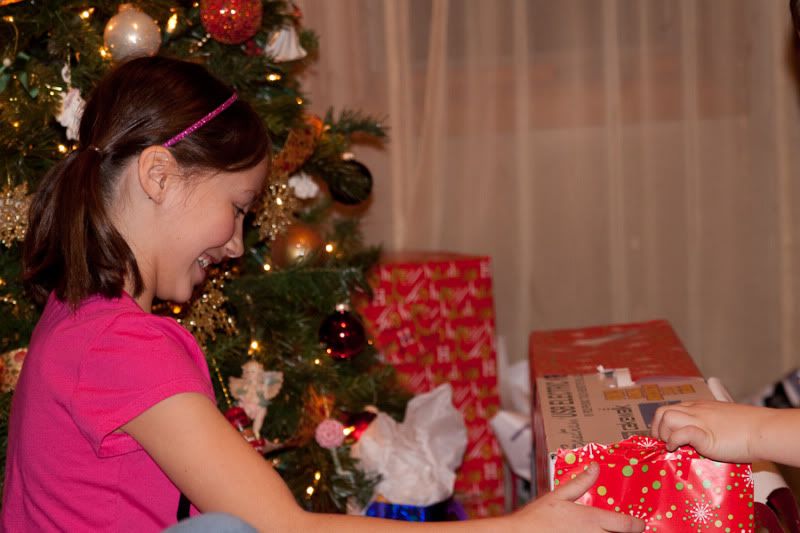 Brendan.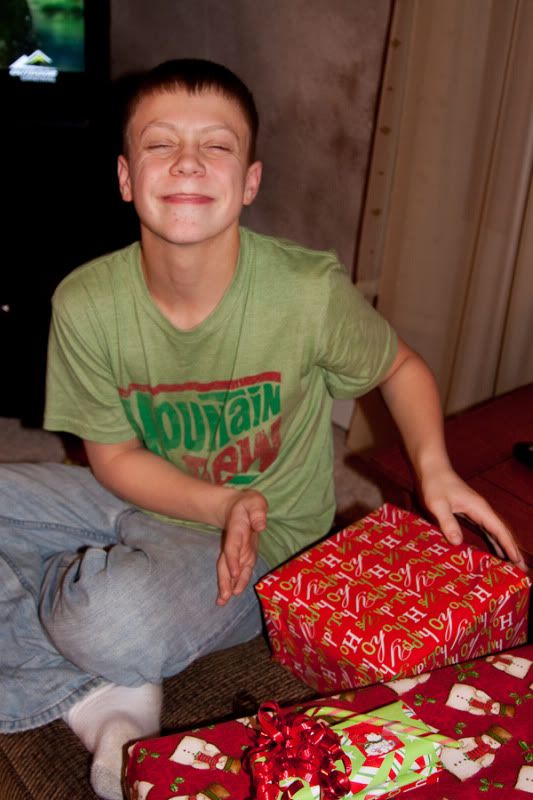 New fancy cell phone.
Kayleigh.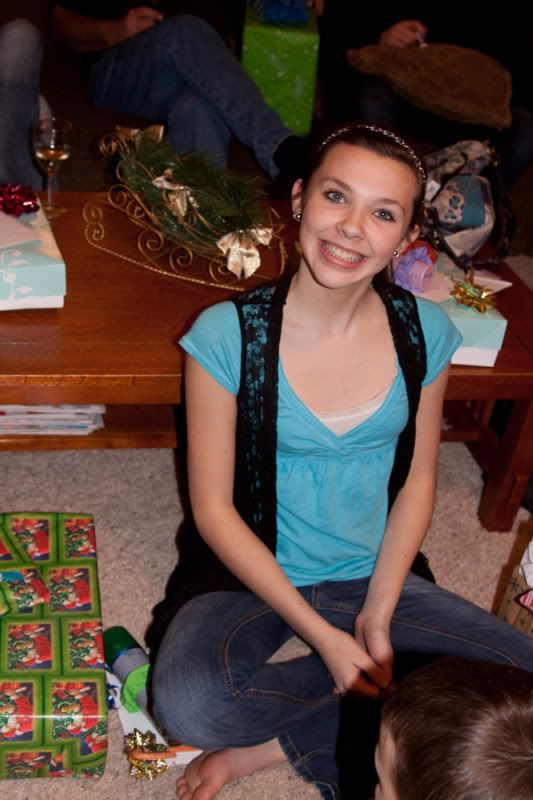 New electric guitar. Super rock star now.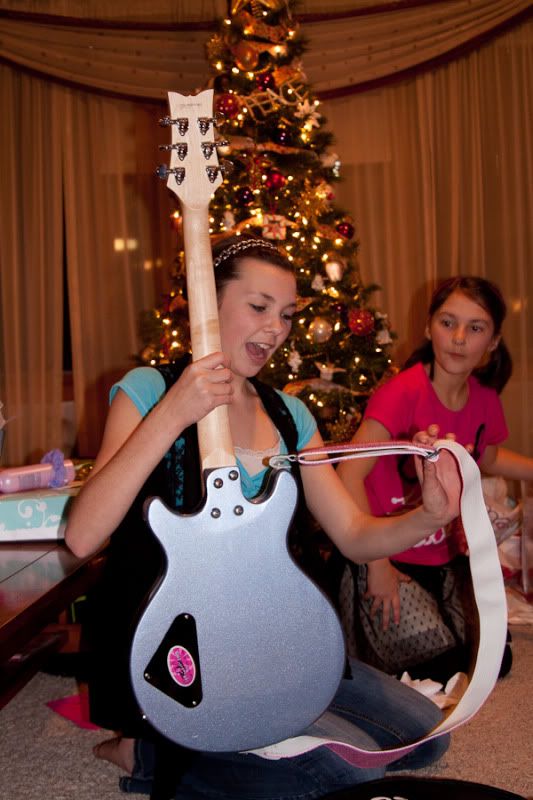 We do all sorts of goofy things when we're all together. This time it was a pyramid.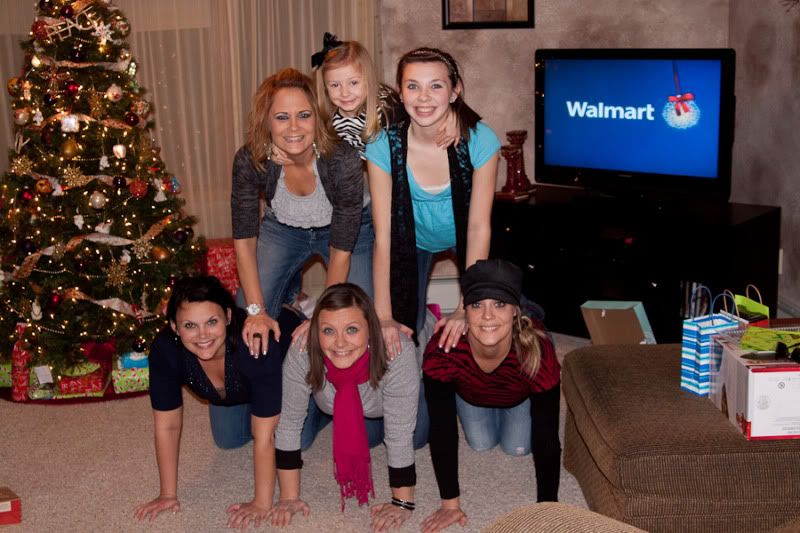 Our tree.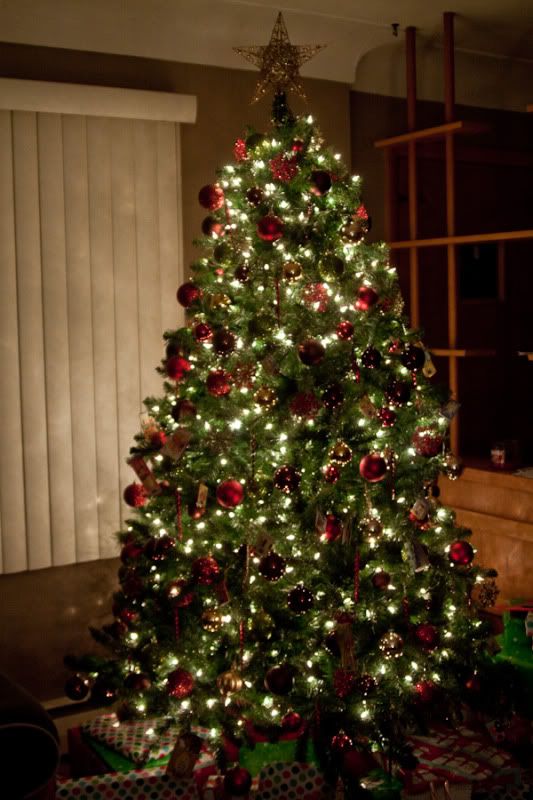 Christmas Morning before opening up presents from mom & dad! Makenzie:
Madden:
Amara: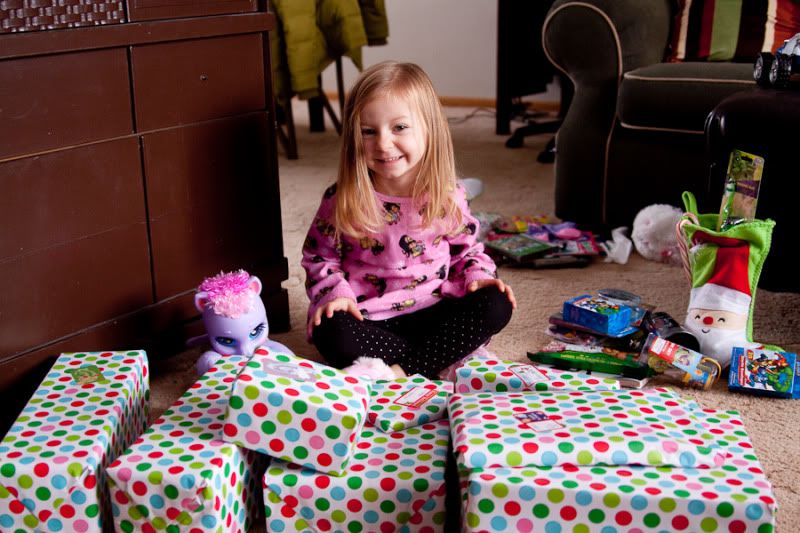 Madden & his new Angel Wars figure. :-)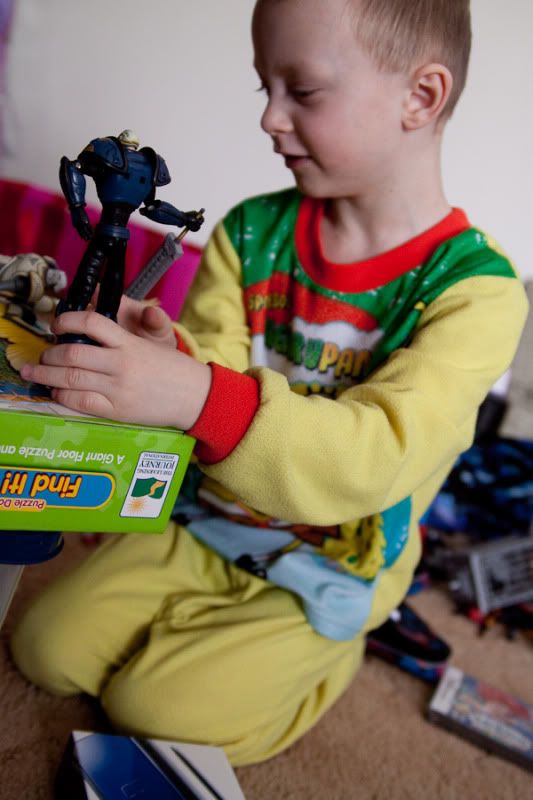 We had fun! Good times!