We had such a great time camping & being with family & friends for a long Memorial Day weekend. We got out to the campsite in the early evening on Friday. We had a movie night...at the campground. My mom's friend brought their projector & the kids loved it. :-) We spent Saturday & Sunday swimming & Monday we went to another beach. It was beautiful weather & a great time away.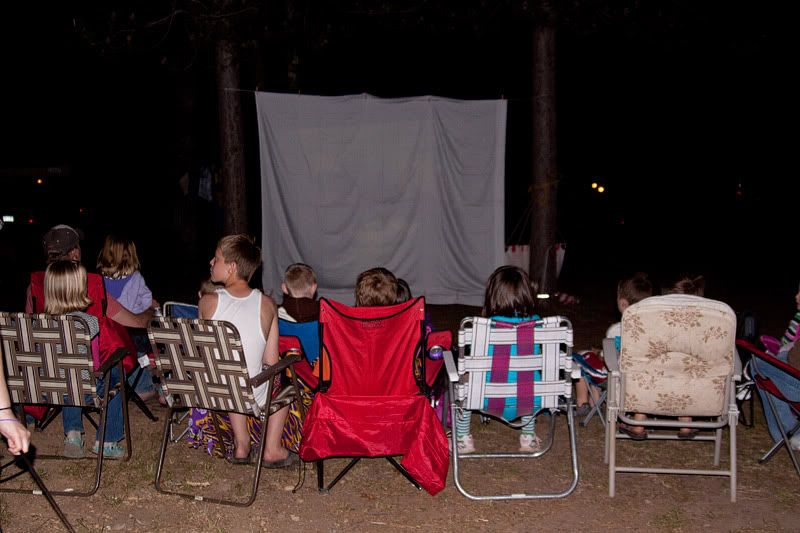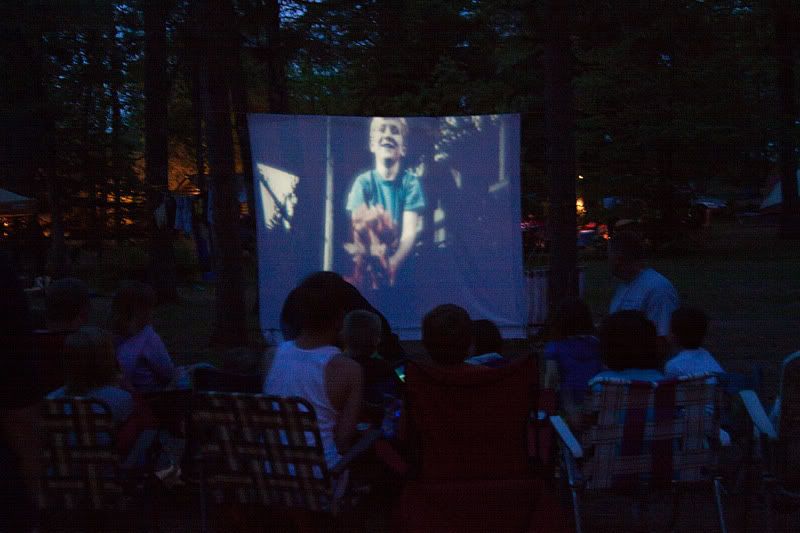 Beach Day 1...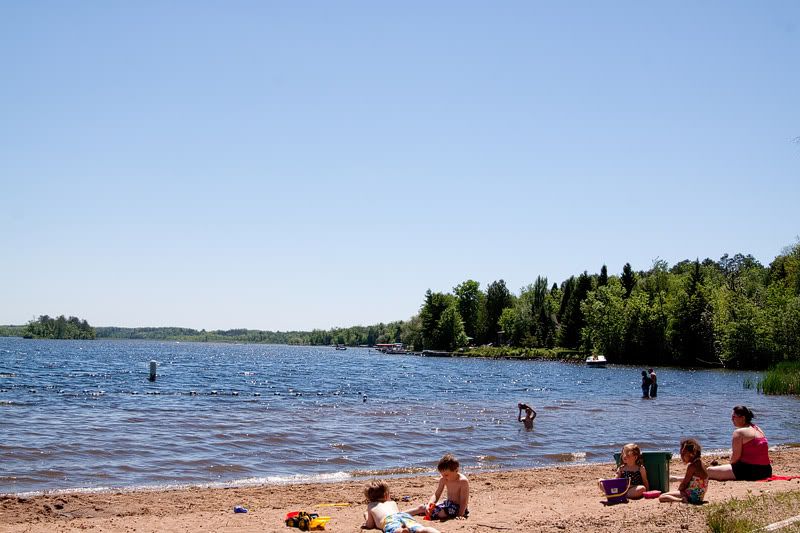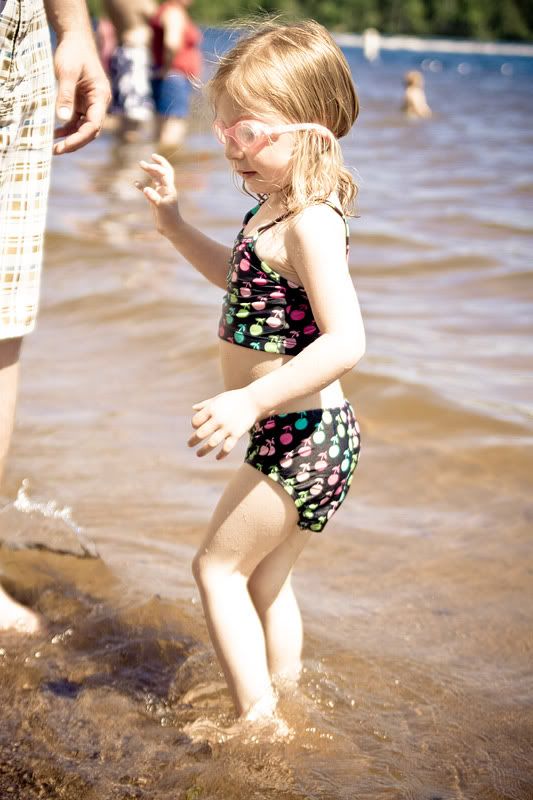 This beach has a big area roped off...so Madden likes to swim out deep with the older kids...hence his ugly life jacket on in almost every picture!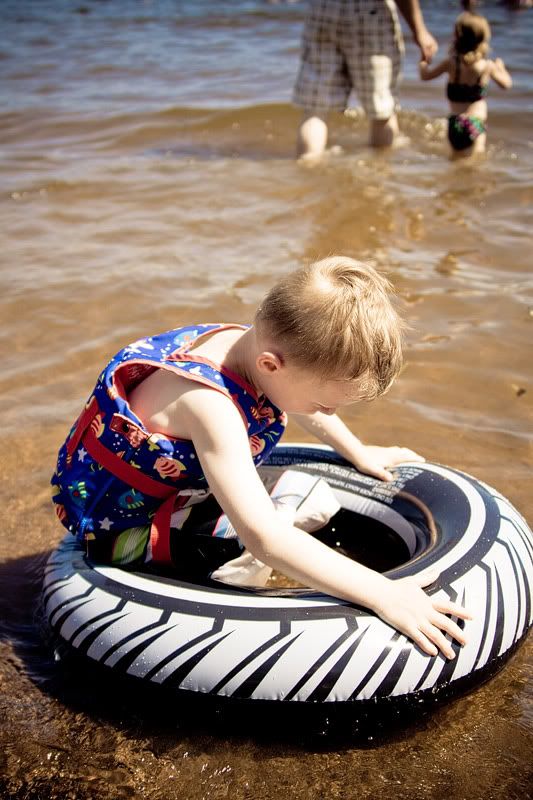 Amara loved the tube, too. :-)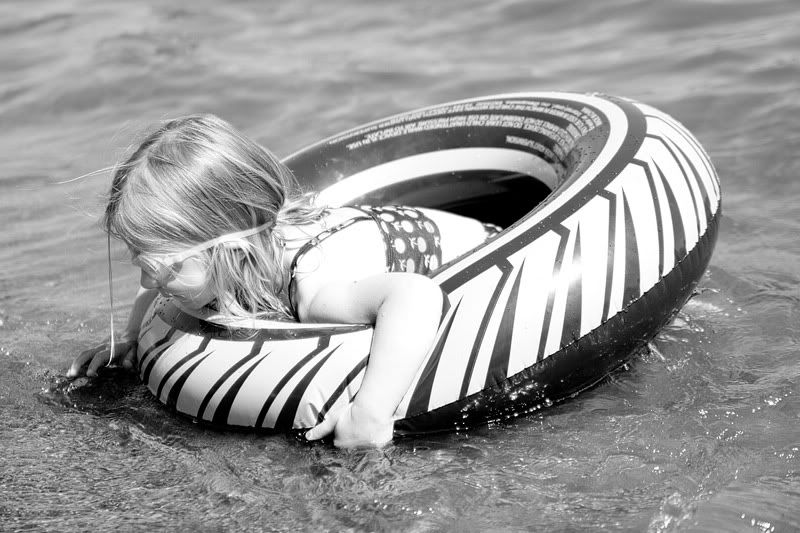 Aren't the goggles hilarious? She loved them.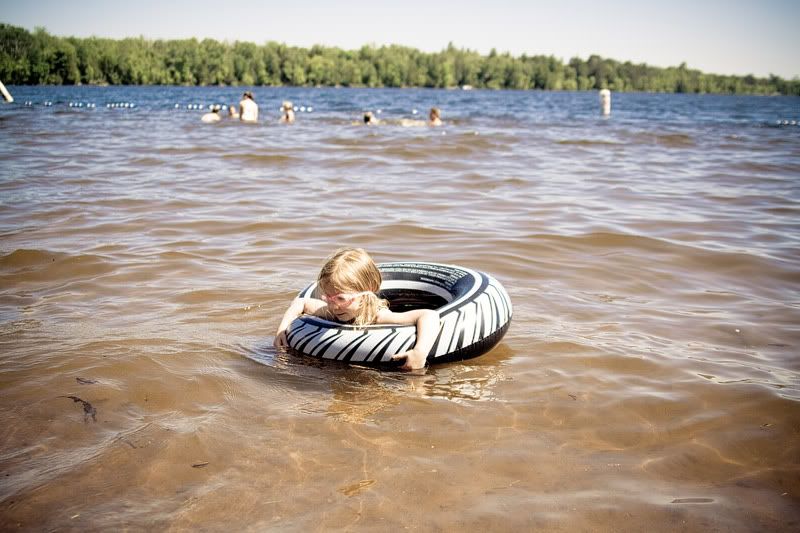 Uncle Rodney had some fishing going on so they stopped off to do some fishing. And rock skipping of course. :-)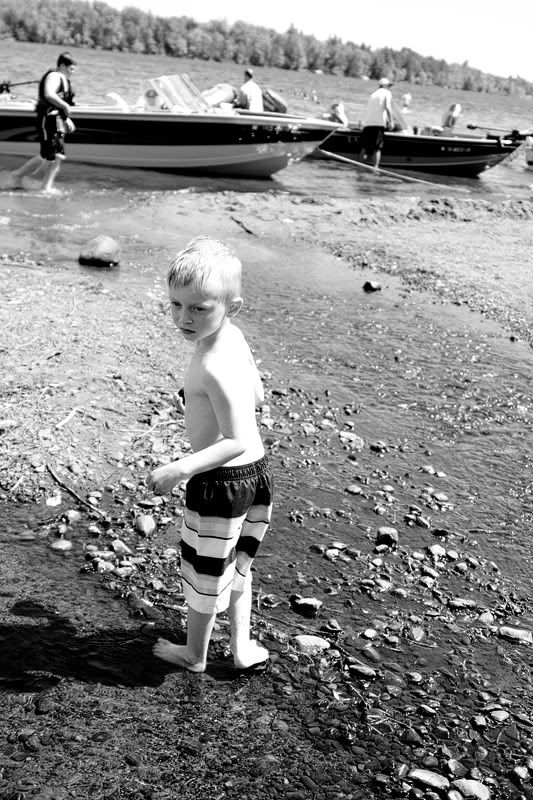 Carson, our nephew.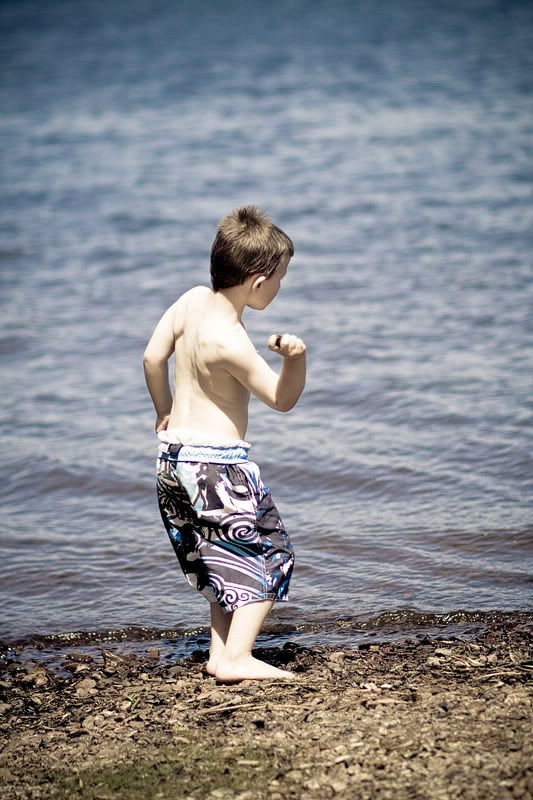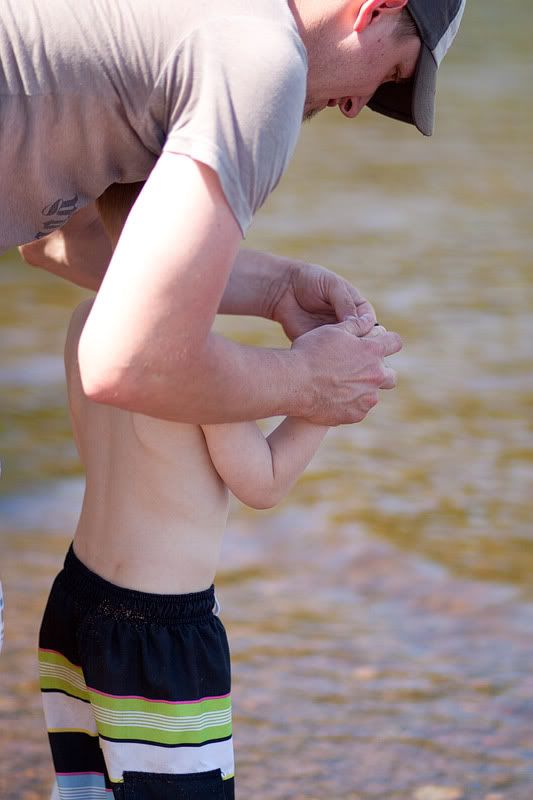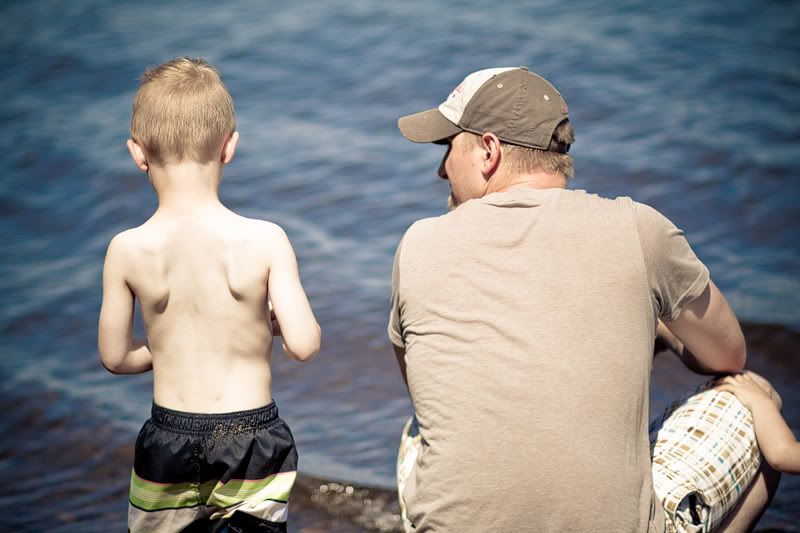 Amara & her nature...she found this snail. She absolutely loves critters! He was still inside his shell. Poor thing...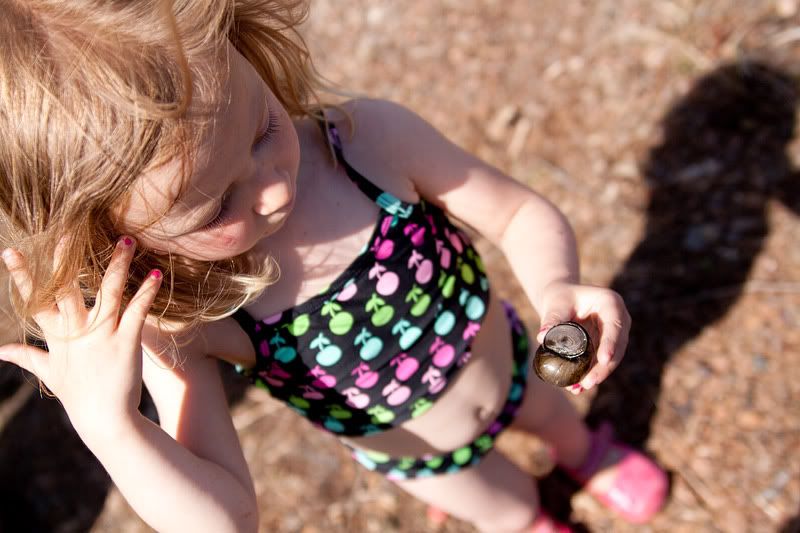 My mom & Amber catching some rays...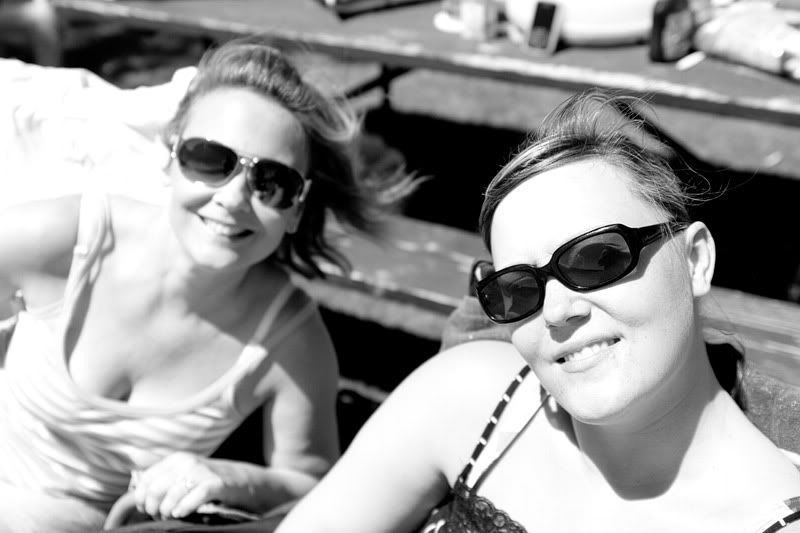 Dave & Amy...
Madelyn...
Makenzie...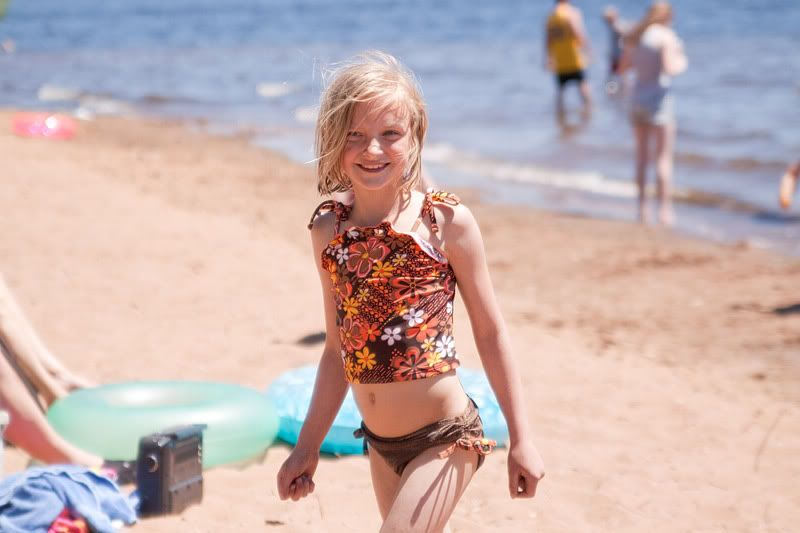 Amara & those goggles again...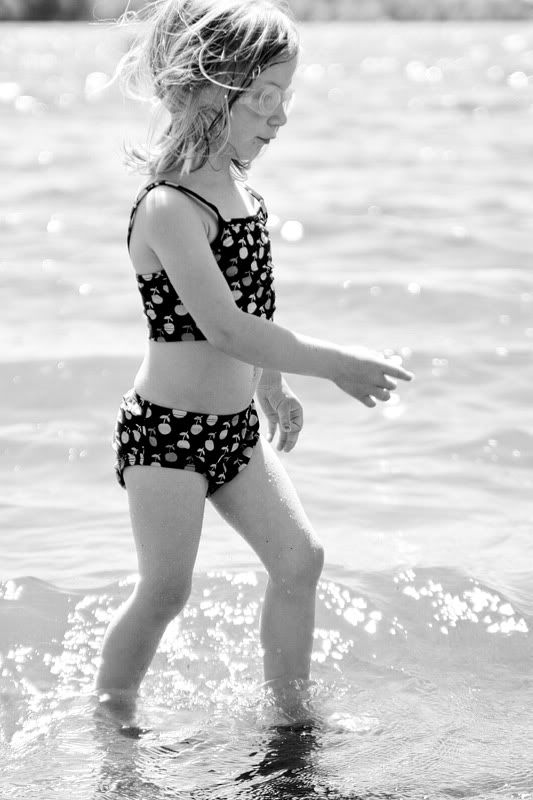 Carson...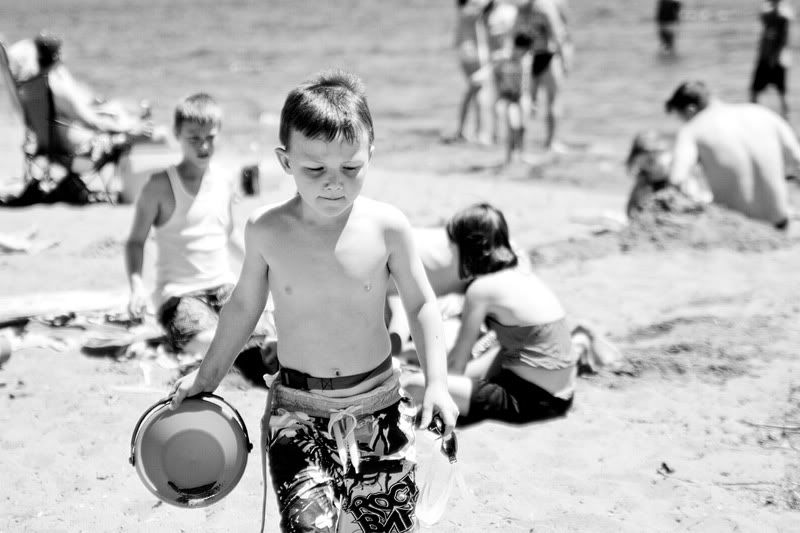 The cousins making some sand stuff.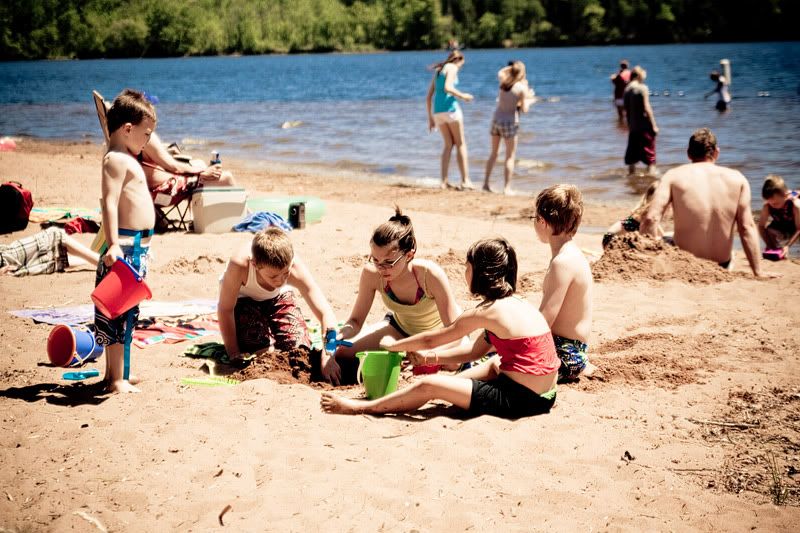 I think this is one of my favorites. :-)