It has really been a LONG time since I've blogged. To be honest...I just haven't been taking any pictures. :-( A few here & there, but nothing too exciting.
We've had bouts of cold weather & a little snow here & there, however, we've had a few really nice days this week. The sun has felt pretty warm so it's been great for the kids to get outside & play. Since it was nice enough for me to not "have" to have gloves on; although after 15 minutes without them I had to go get some on...I ventured out to take some pics of the kids having fun. :-) From plowing the driveway, we have a nice big pile in the back yard...so the kids love that. We just have to get our sleds back from my mom's house so the kids can slide on it.
There are lots of pictures...but I guess that might make up for the fact that I've been extremely neglectful with my blog. :-) Enjoy!
But before the snow pictures, we spent some time last evening doing the infamous valentines. Since Amara is writing her name, I wanted to have a "proud mommy" moment & share a picture of hers. :-) She is doing so good in preschool & she's been writing her name for a little while. I love her teachers, too. They are amazing with the little ones! I'm so proud of Amara...she signed her name to all 13 valentines & a few more for family. :-) Our little girl is growing up!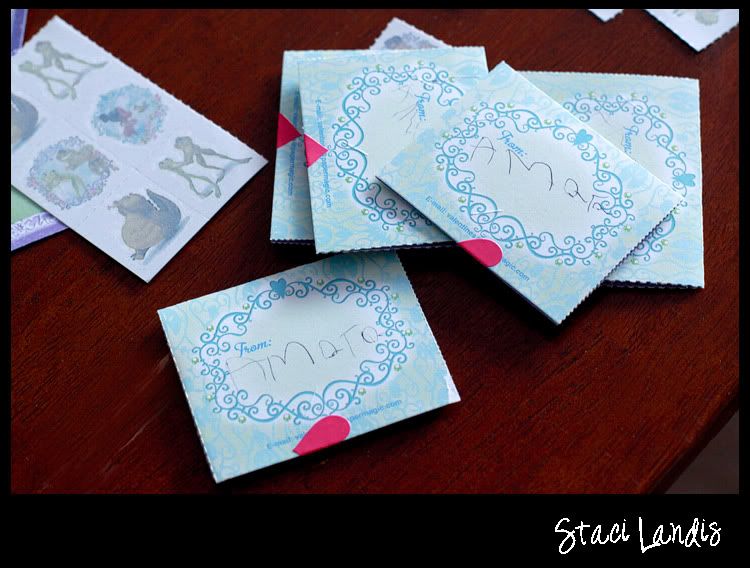 Now onto the snow pictures...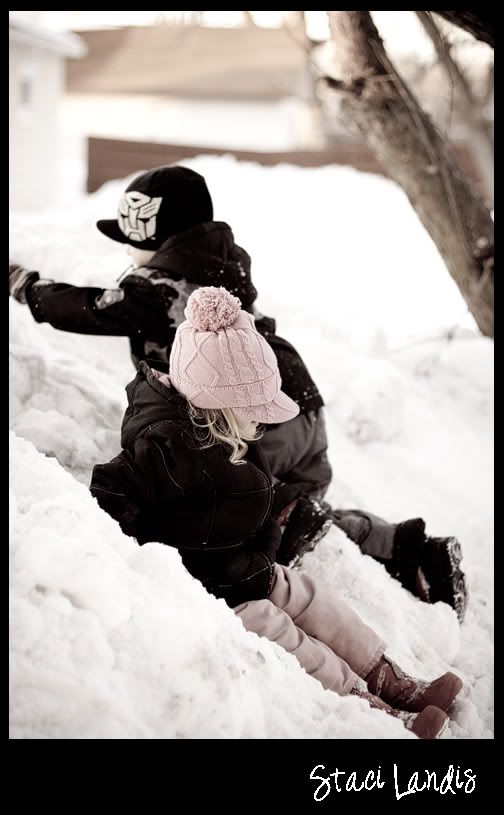 Madden...such a boy. :-)
Amara...such a big girl, now!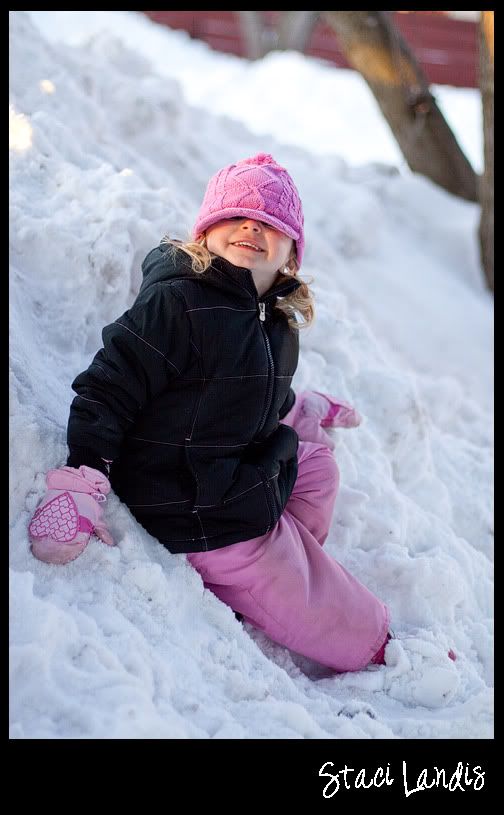 Well played in mittens...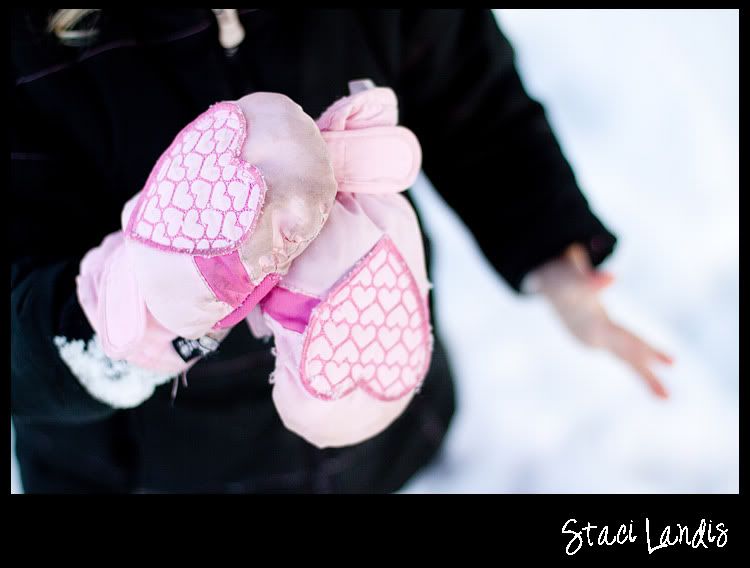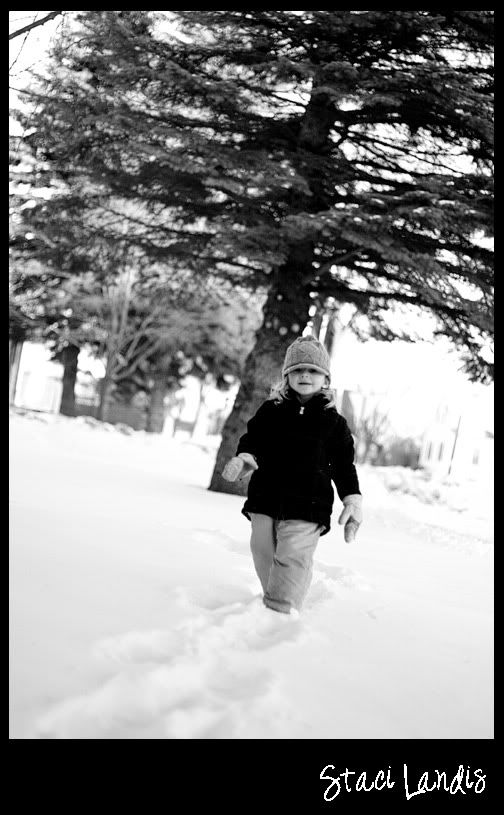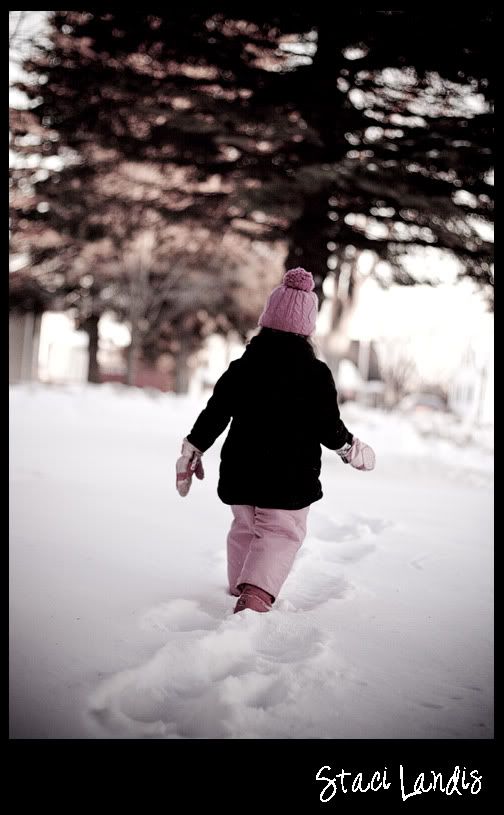 Beautiful Makenzie...hard to believe she'll be 8 next month!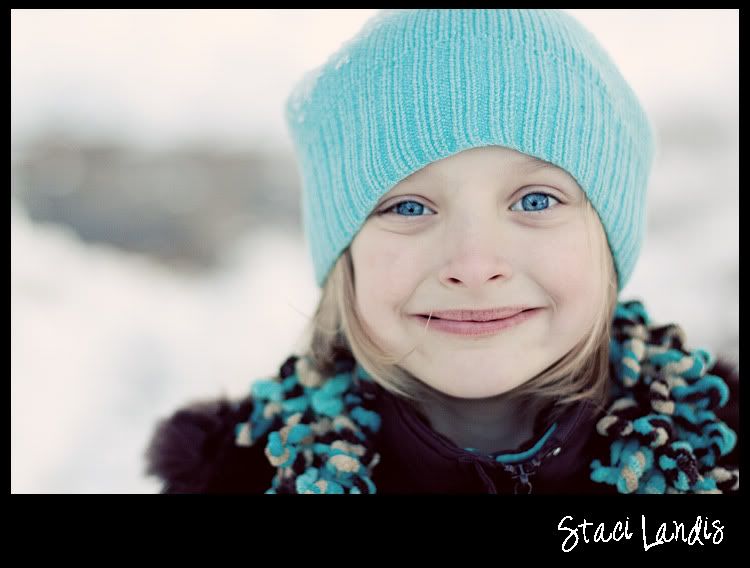 Makenzie, Madden & our neighbor's grandson, Tyler were busy making this mini-snowman.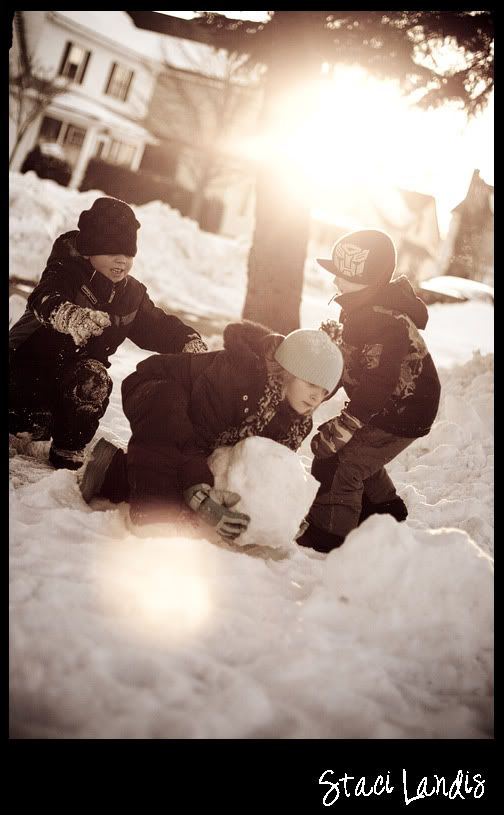 Not sure what she's doing here...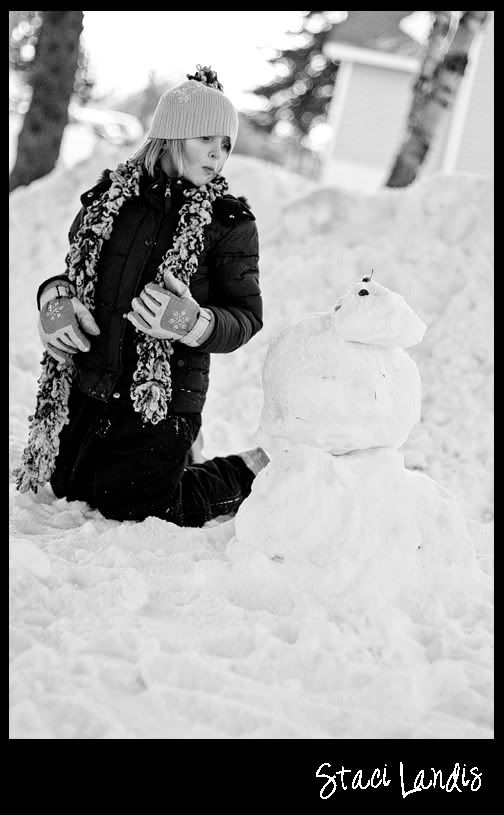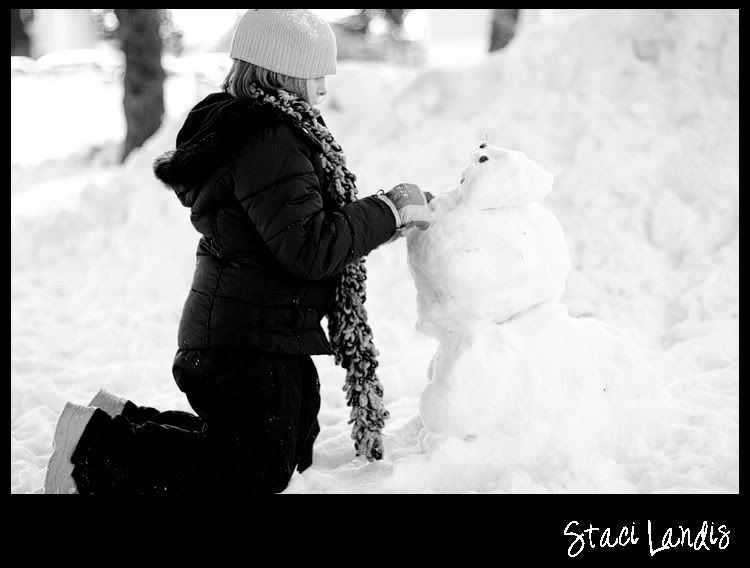 Happy girl!!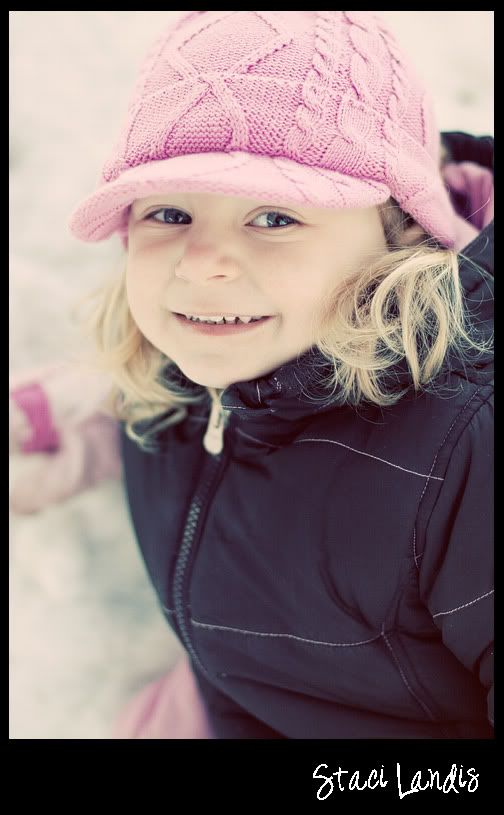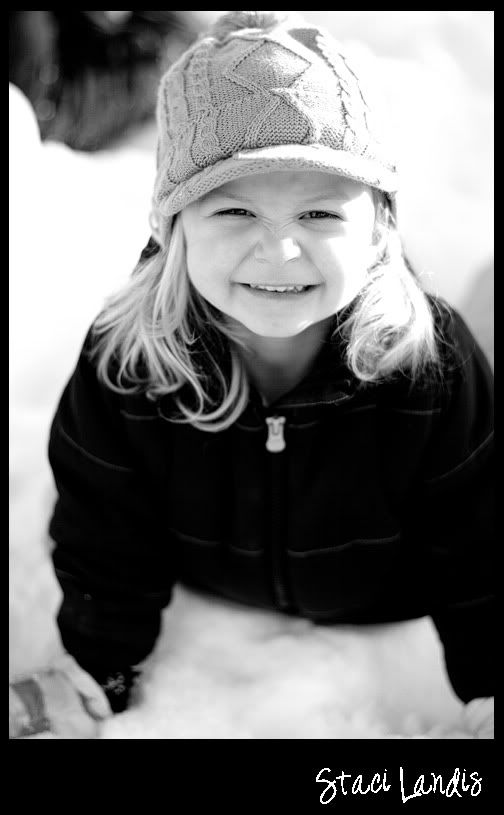 Going down the snow pile hill!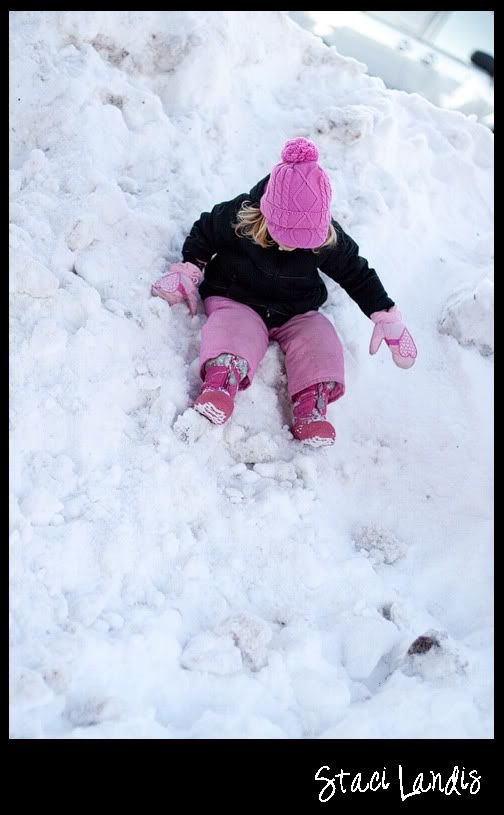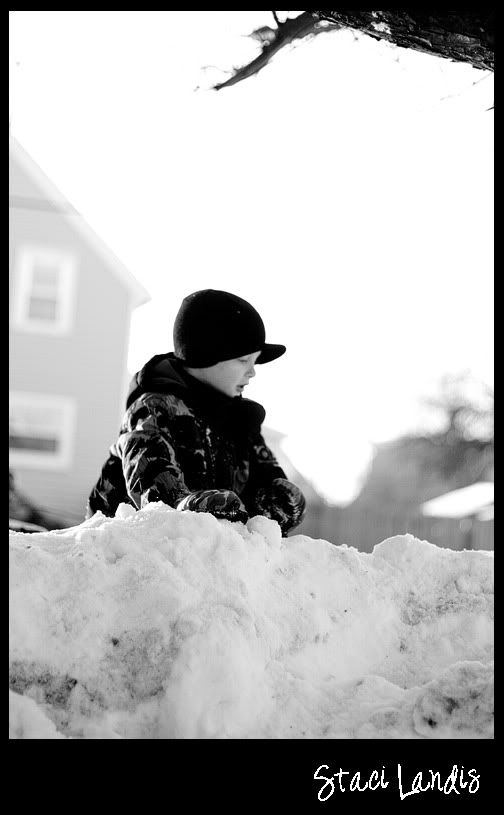 Probably playing GI Joe or Transformers...those are his world. He loves them!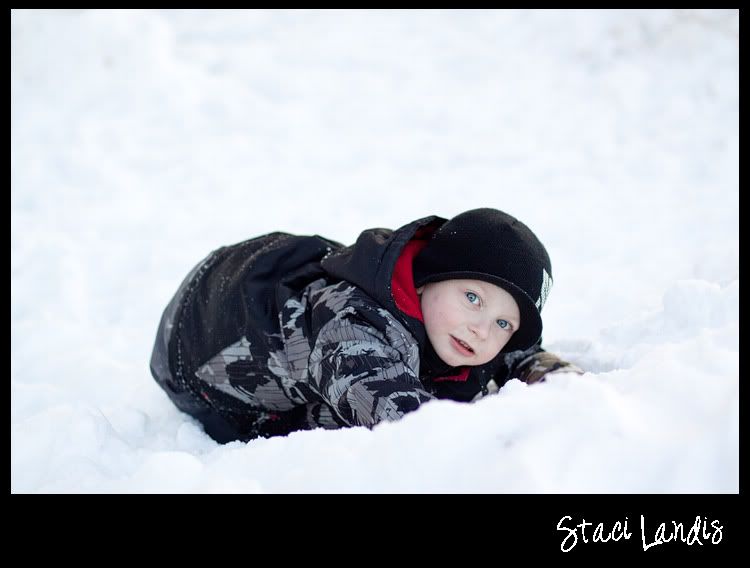 Why does this little boy have to be growing up so fast?! *sigh*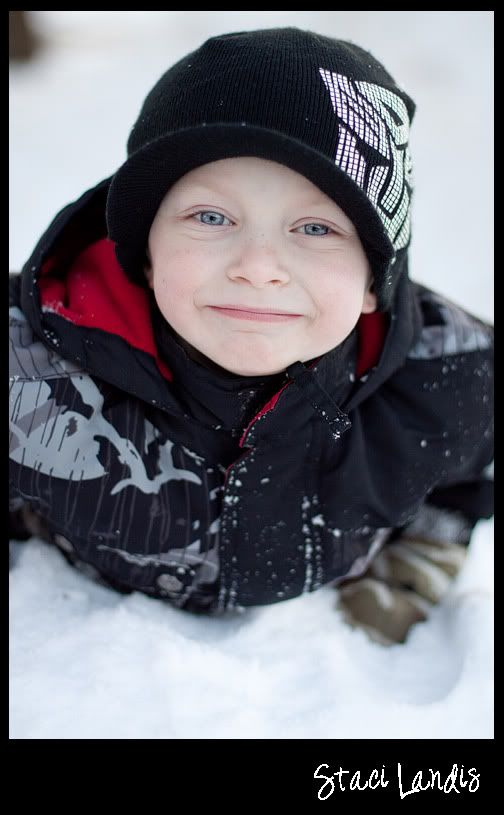 Contributing to the snowman...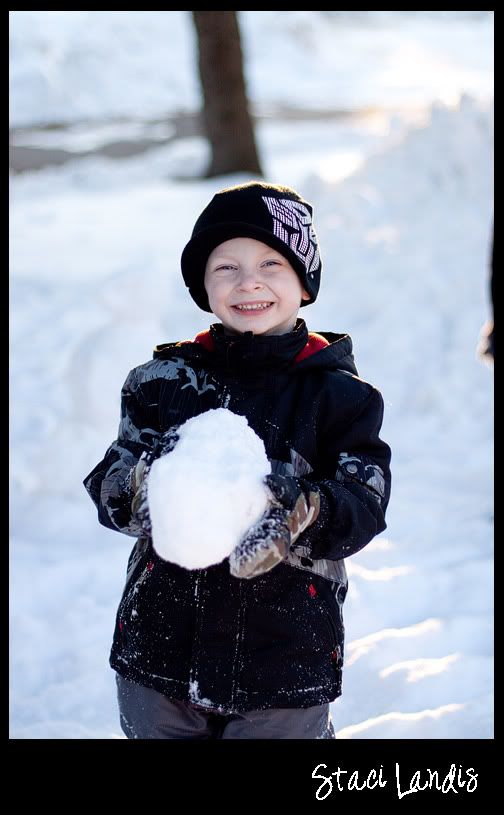 Amara lays down for 3 seconds to make snow angels...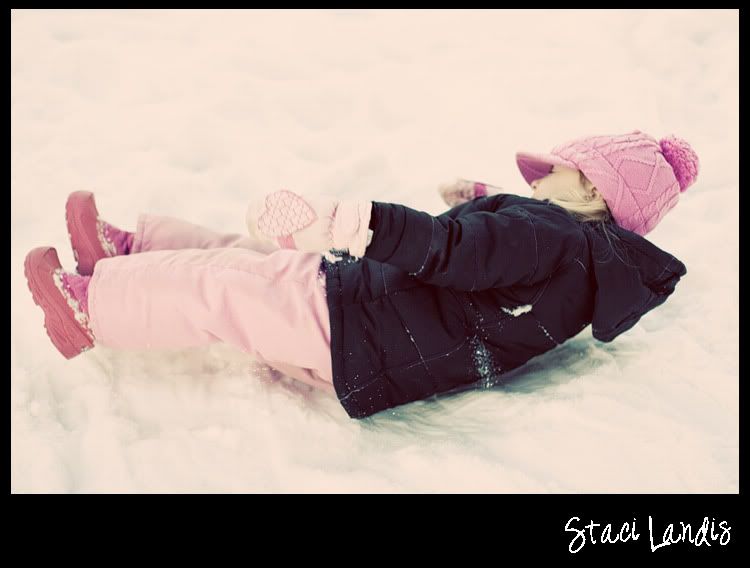 Makenzie putting the finishing touches on the snowman...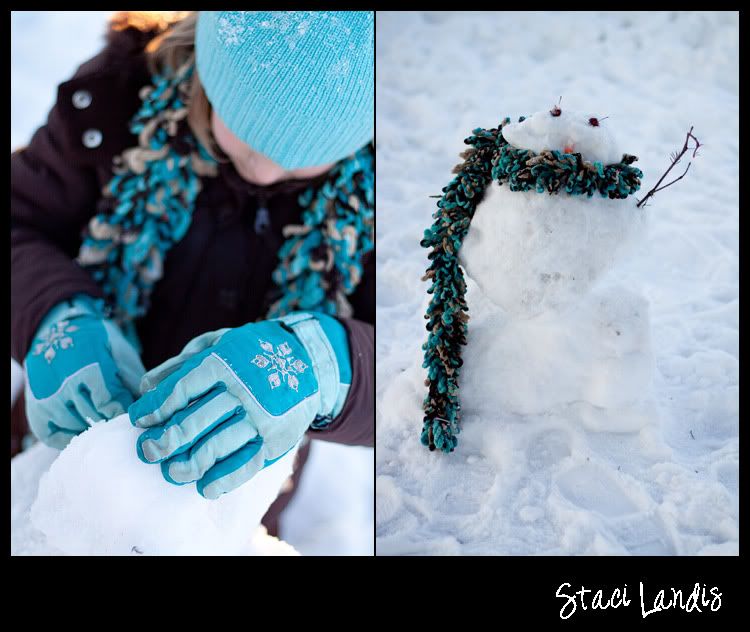 Just Amara's size...she kept giving the Snowman hugs & kisses...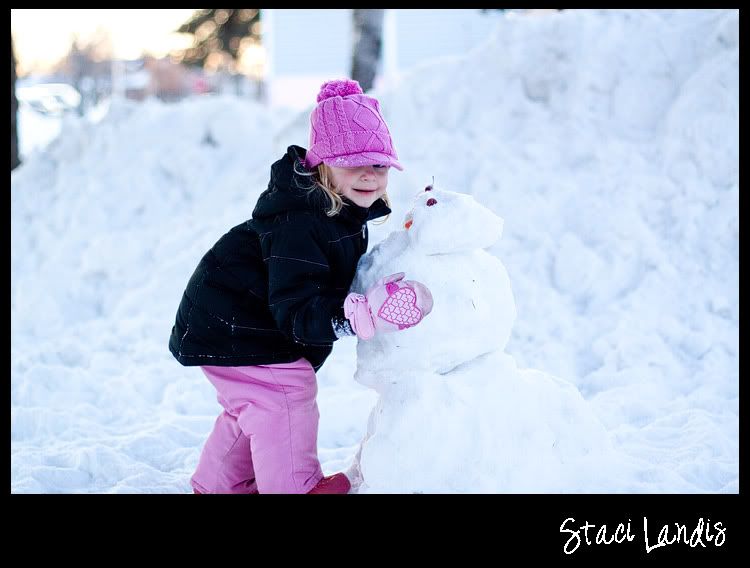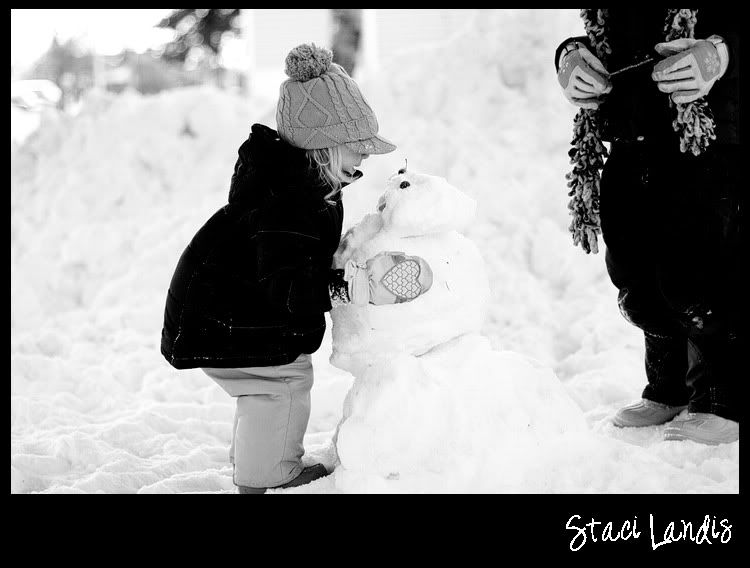 So cute...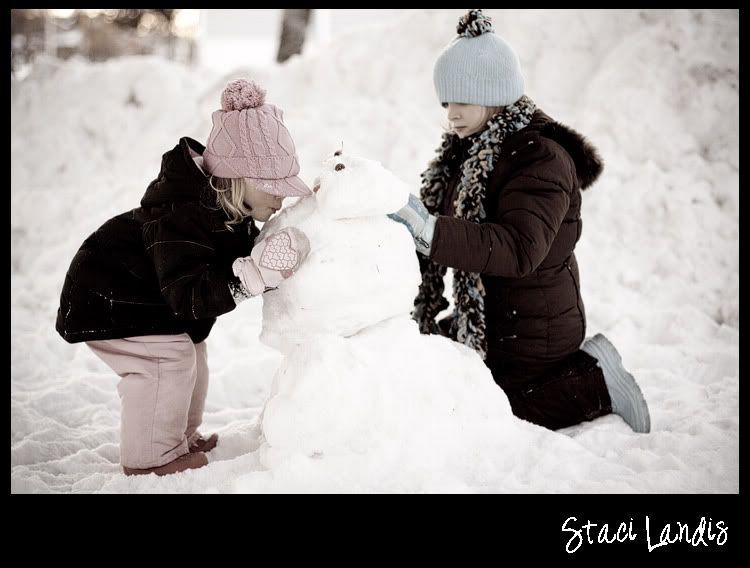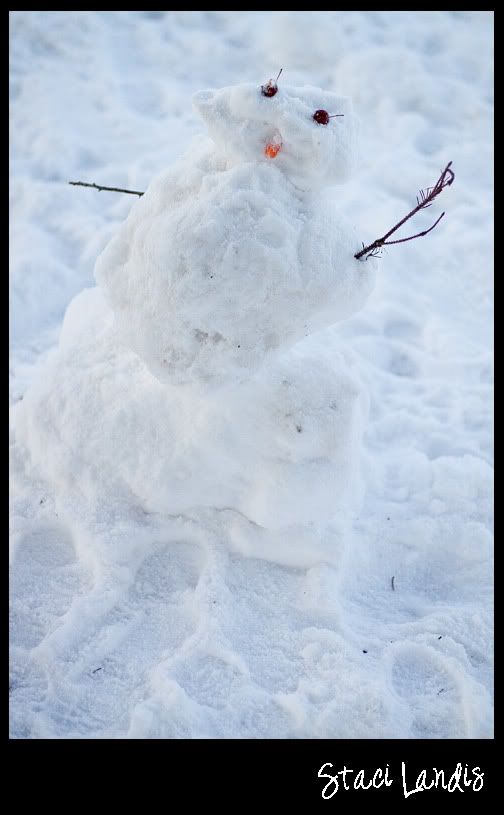 My favorite picture from today...