Today, we celebrated Madden's 4th Birthday. With each passing birthday of our children, we can hardly believe how incredibly fast time goes! It seems like yesterday that Madden was making his grand appearance into the world with quite the set of lungs I might add! :-)
Madden was so excited for his birthday. He woke up saying: "It's my birthday! It's my birthday!" And if that wasn't cute enough, Makenzie had gotten up a little before Madden and when we came out of our bedroom, Makenzie had a tv tray set out with breakfast for Madden. And a Transformer blanket covering his chair. It was so cute. And it was even cuter when we looked at what she gave him for breakfast: Applesauce, Oreo Cookies, Peanuts & then a little plastic bag with Lollipops, Transformer fruits snacks, a chocolate cookie, and Juice with a few little Transformer magnets decorating his tv tray. :-) Oh, God bless her little heart. haha.
We had a great day. Just relaxing & then went to the grocery store to get ingredients for Madden's dinner choice of homemade pizza as well as cake & ice cream. We came home, the kids played out side & Amara & I made the pizzas. After dinner & dessert, we watched Toy Story 2...which was one of Madden's gifts from us. He really loves the movie Toy Story that we rent from the Library and he has been really talking about seeing Toy Story 2...so we thought he would be excited to get his very own copy...which he was! :-)
Madden is such a wonderful little boy. He is so bright & so incredibly silly. I love all of the silly things he does & says. We truly are so blessed with wonderful children. With no further a do...HAPPY BIRTHDAY, MADDEN!!! We love you!
The Birthday Boy...
Makenzie's birthday breakfast creation...she knows her nana too well...she even put a coaster under the juicebox! haha!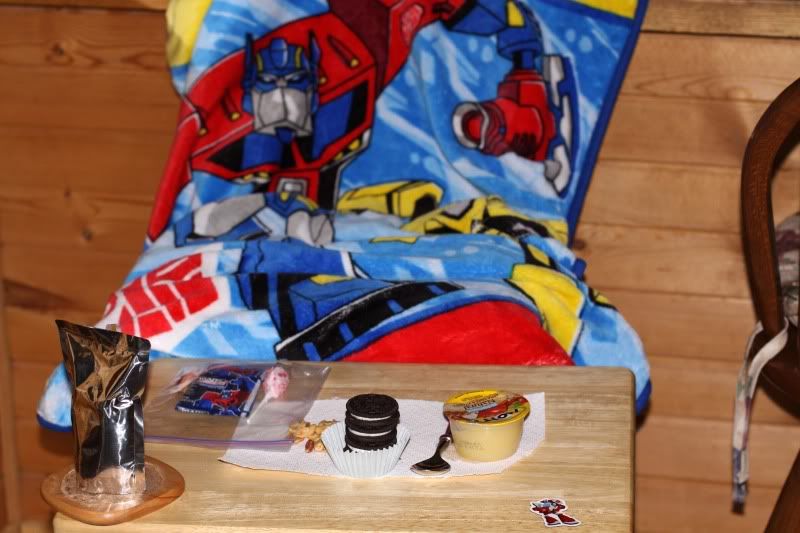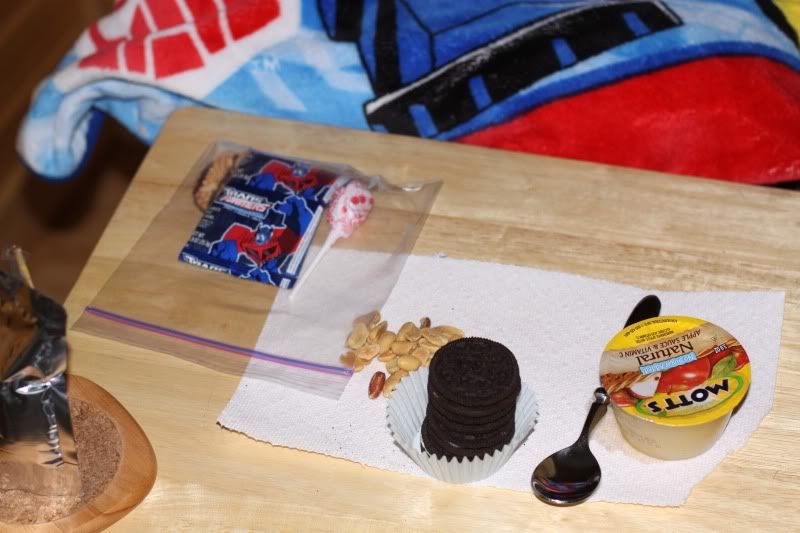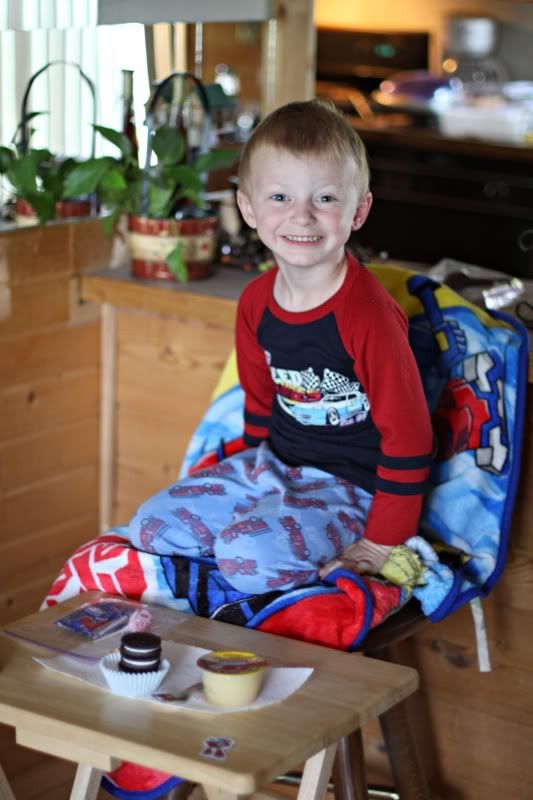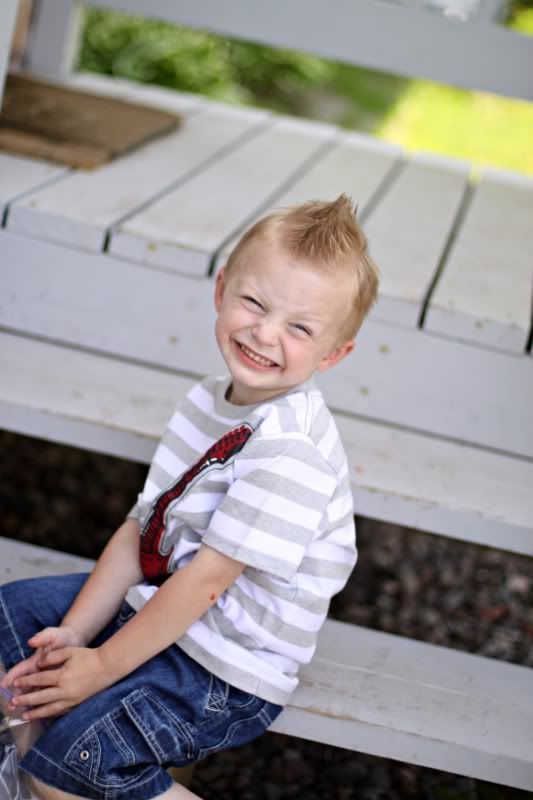 Getting ready for cake & ice cream...plus playing with his new Bumblebee Transformer he bought with some of his birthday money from Tim's parents.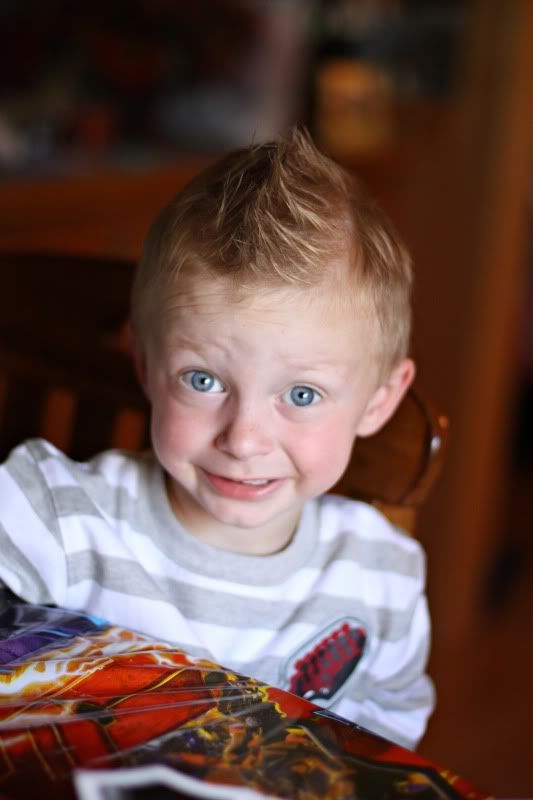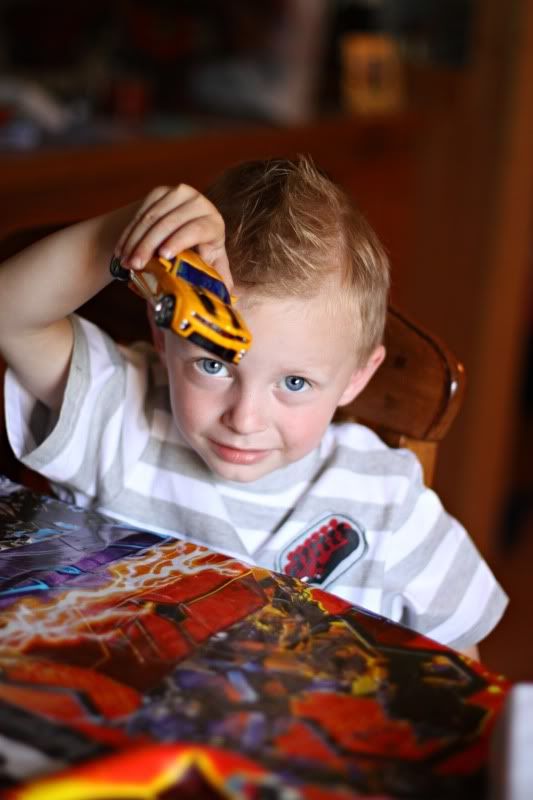 The theme of the evening...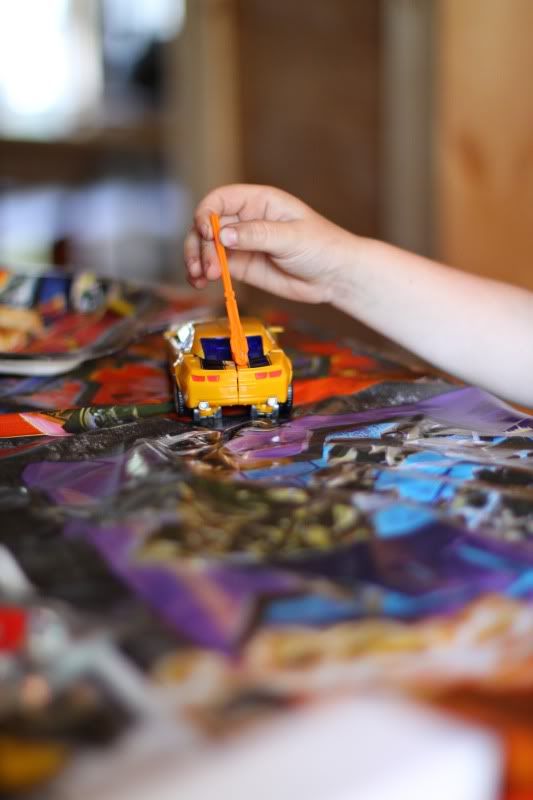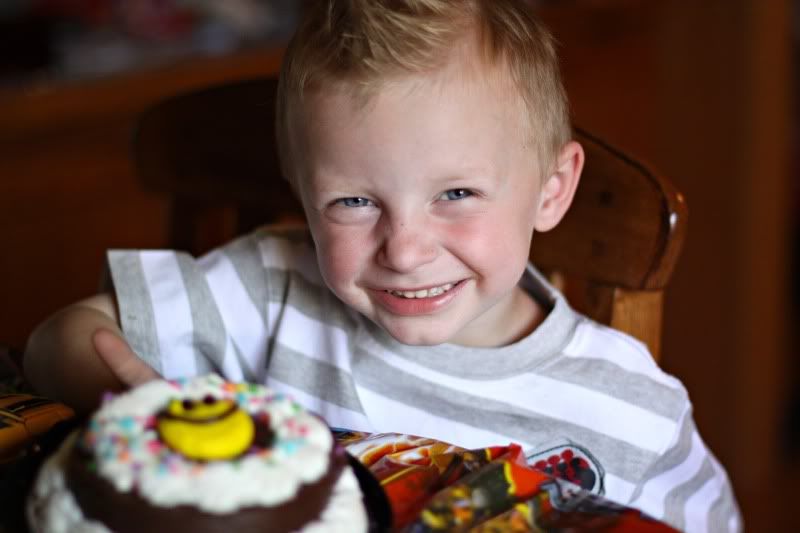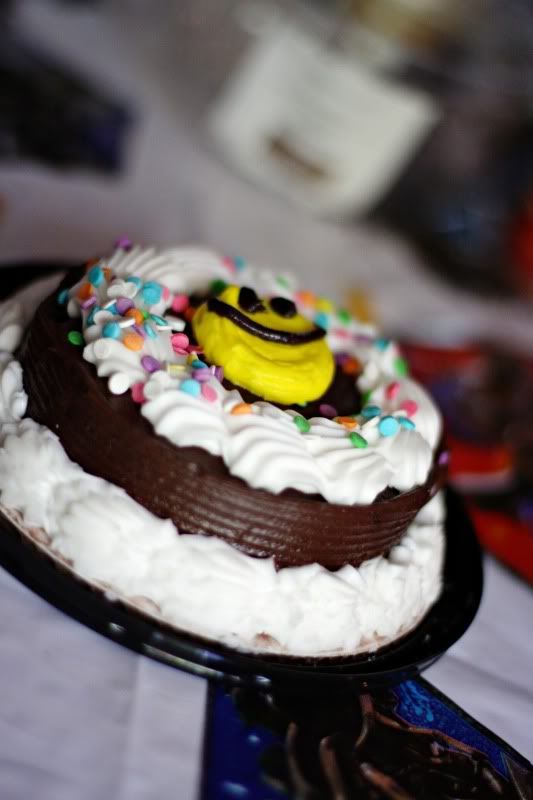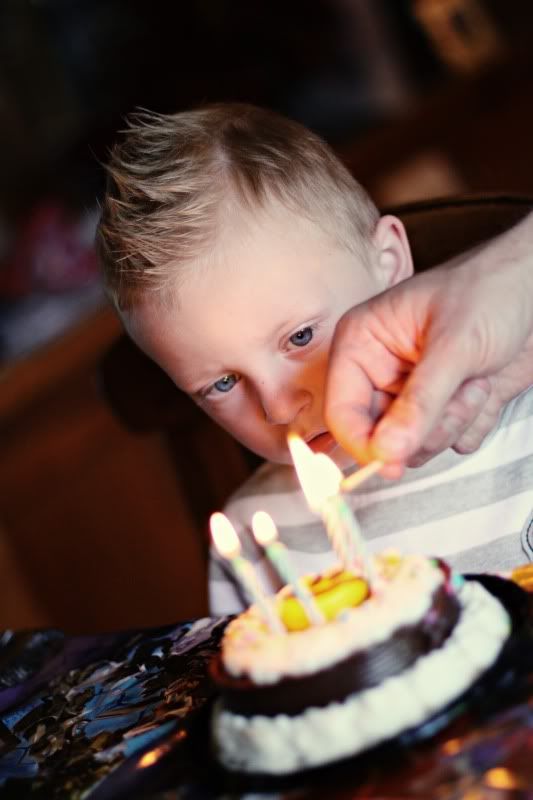 Madden getting the happy birthday song sung to him! :-)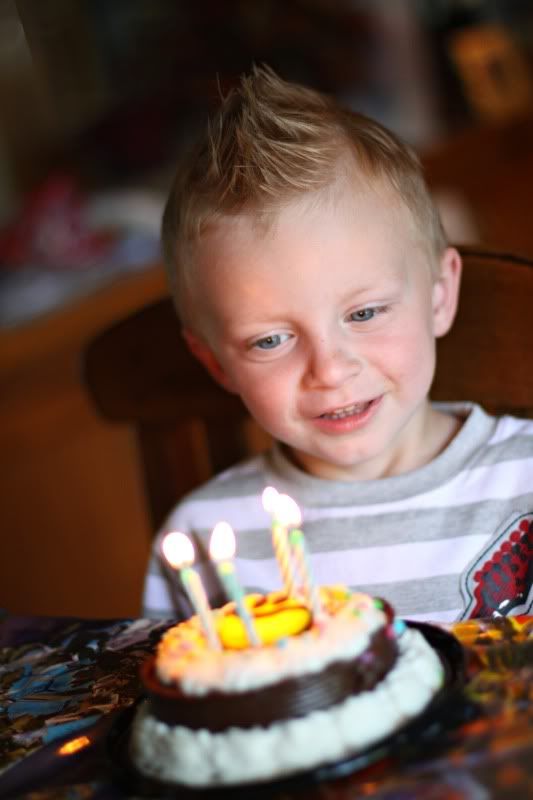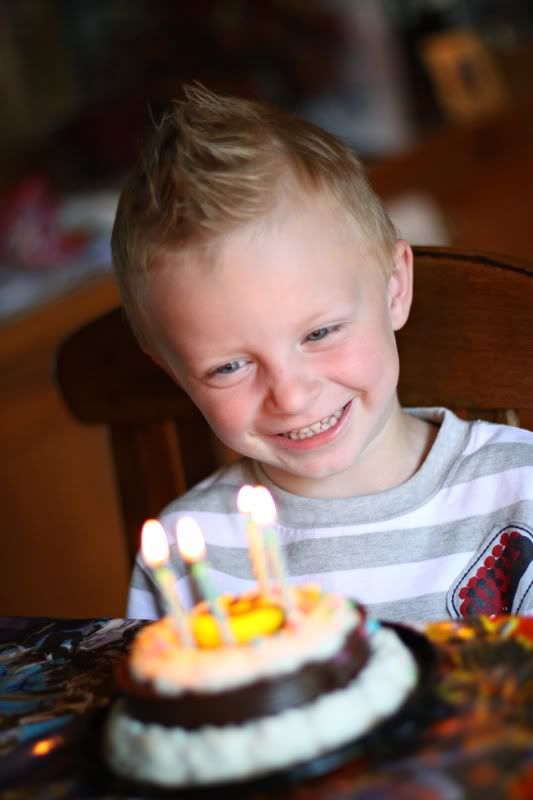 Realizing the pressure of the big blowing out his candles part! haha.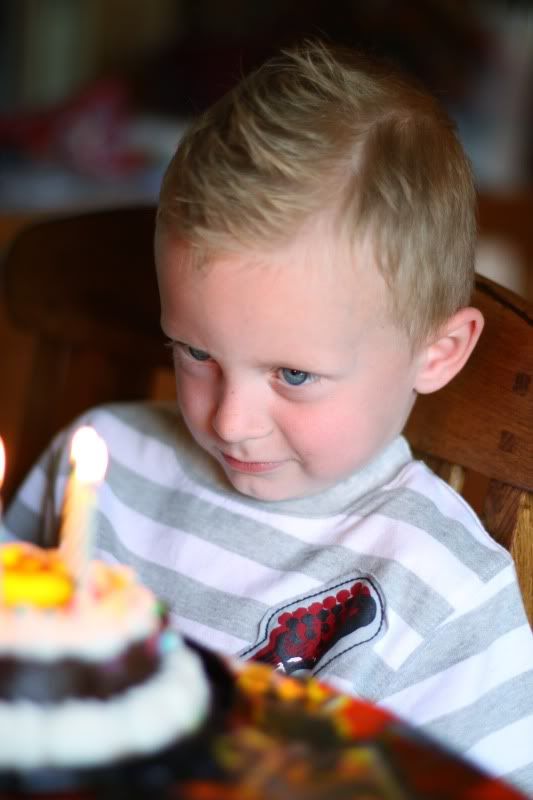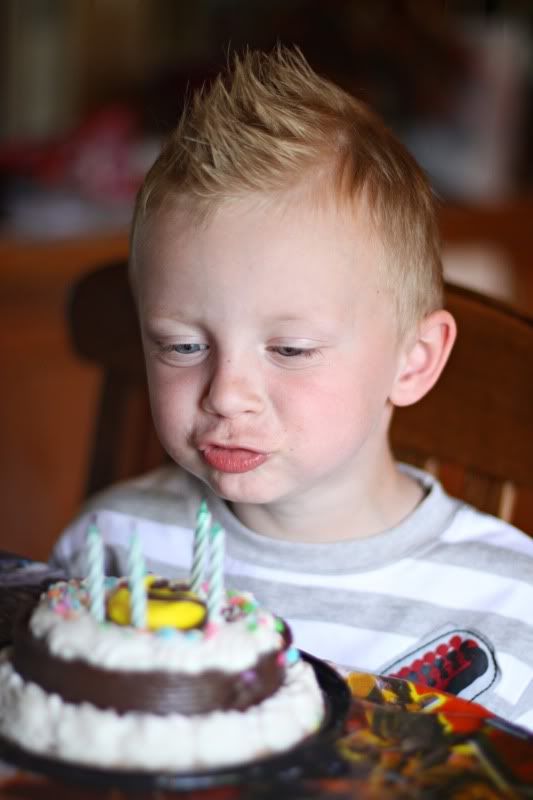 Gotta taste the frosting! I love the little chocolate frosting on his teeth. haha.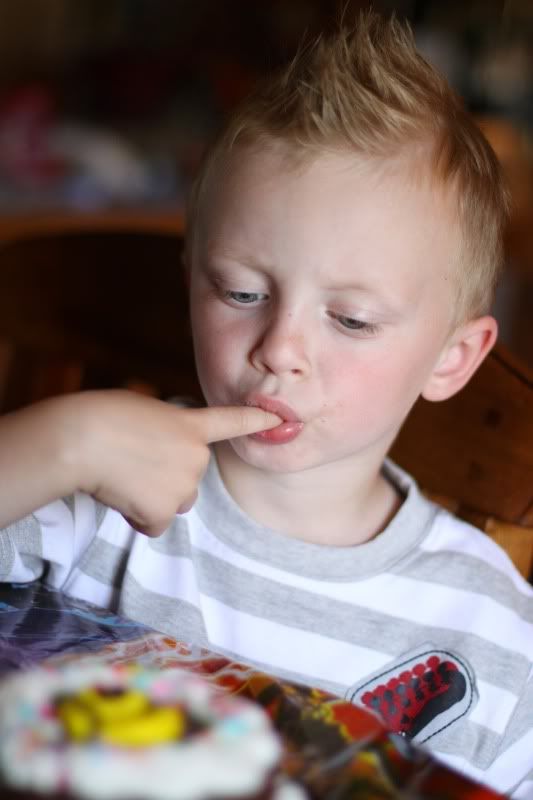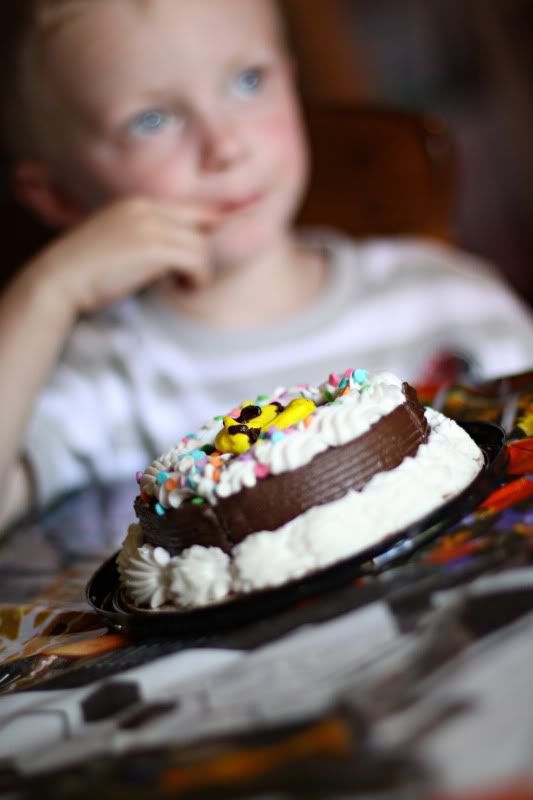 YUMMY!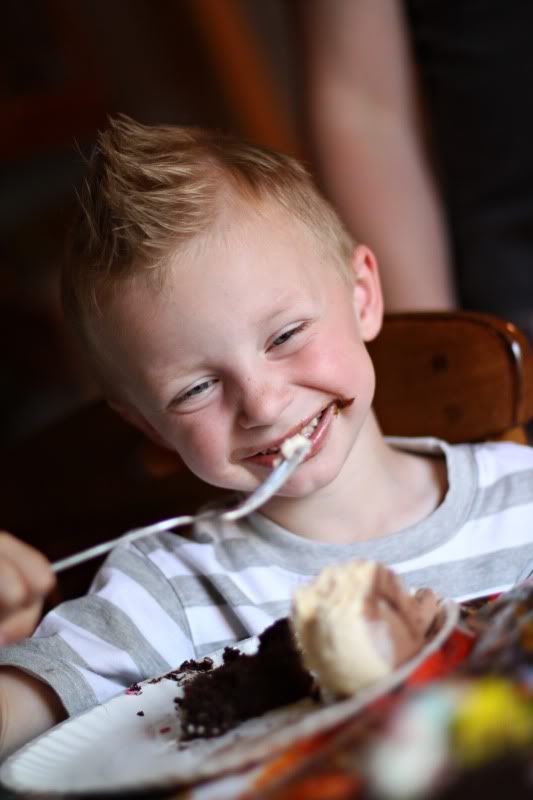 Next...open birthday gift! :-) Makenzie reading Madden his birthday card...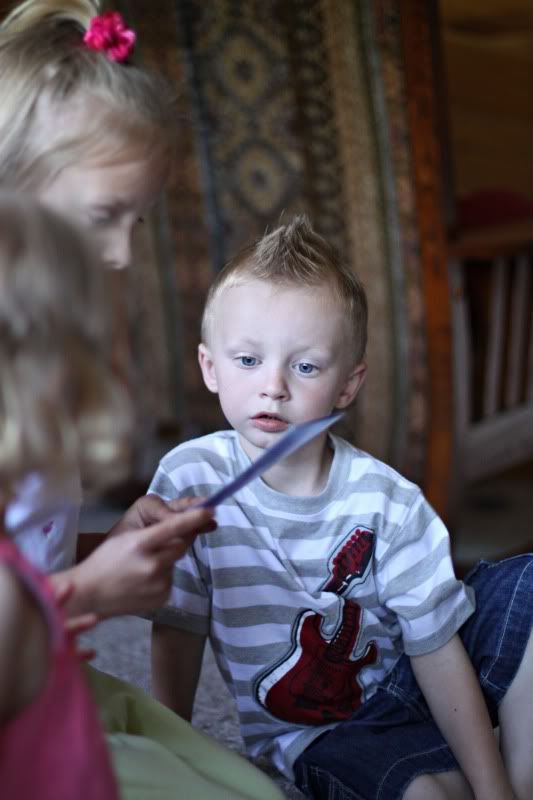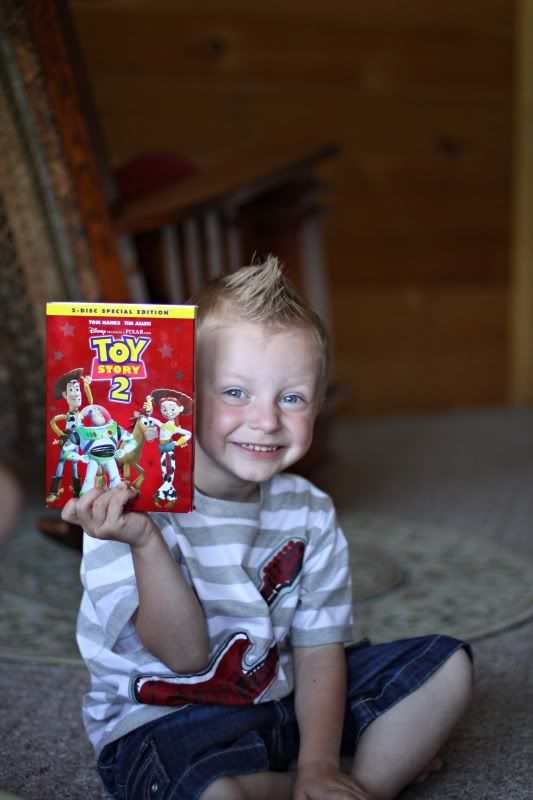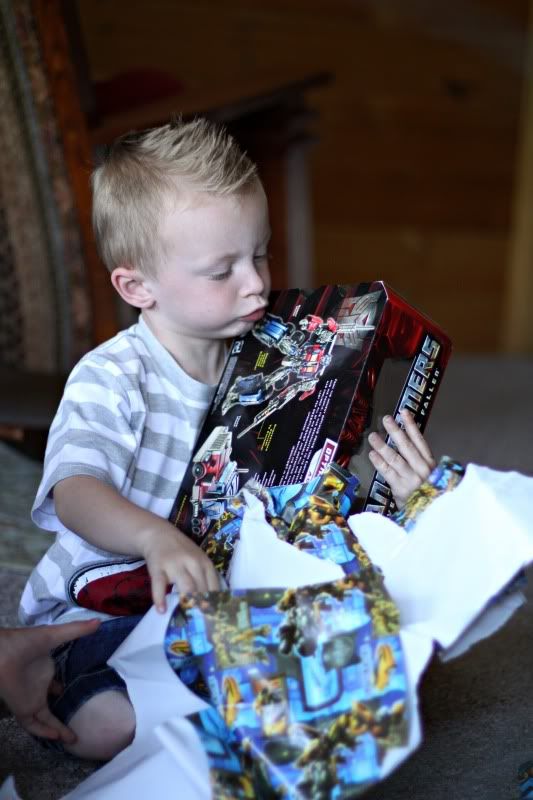 I think he likes it...looking over toward daddy to show it off! :-)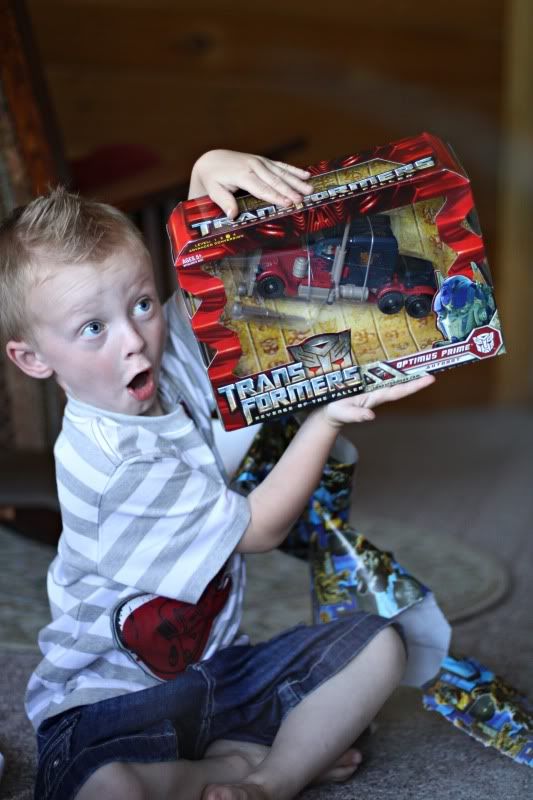 The girls...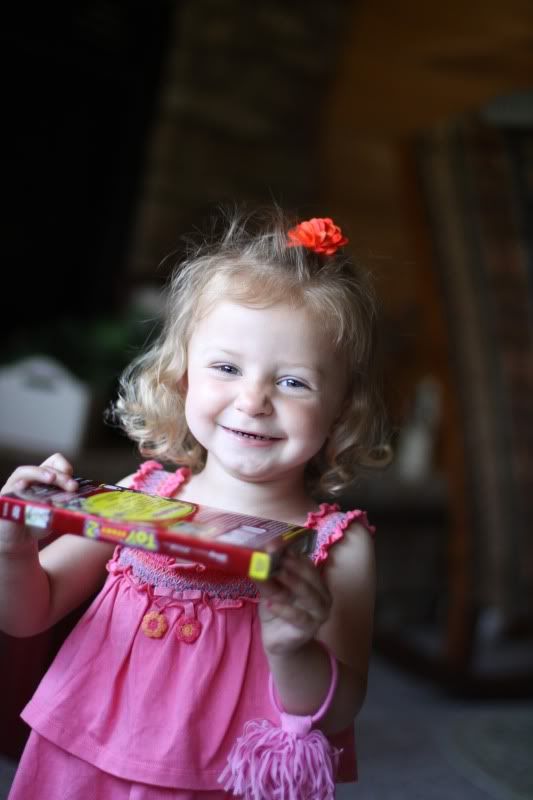 Miss Sassy Frass herself!
A great birthday! :-)