Just a quick shout out to our girl, Makenzie! She turned 7 today! Where does the time go? We can hardly believe how grown she is already!
Makenzie is on spring break this week from school...so she was lucky to have a few celebrations! Today, we just spent a relaxing day at home & hit up the library this afternoon & stopped to pick up some cupcakes & ice cream. Makenzie chose to have Tacos for dinner...so we got all the fixins' for those, too. She was so excited & got some great gifts from Nana & Mom-mom & Pop-pop. Webkinz, Littlest Pet Shop playsets, books, etc. She loves her goodies!
I just went back through my blog & grabbed a few photos from age 3 & up...So, with no further a do...Happy Birthday, Makenzie!!!
Makenzie :: Age 3
Makenzie :: 4th Birthday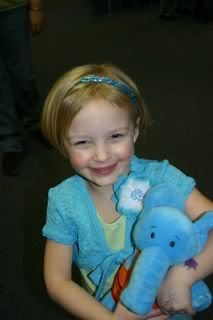 Makenzie :: 5th Birthday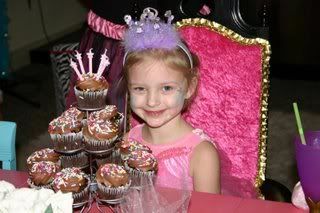 Makenzie :: 6th Birthday
Makenzie :: Now!!!
This is the big, happy smile we adore!!! We love you, Makenzie!!!