I thought I took more pictures of our dinner with my family...but I didn't. So, here are a few more. We had a great time hanging out! Madelyn spent the night with us. We had fun!
Before everyone came over, I took a few pics of Makenzie wearing her Birthday Girl tshirt. :-) It is so cute. I have one for Amara, too, when it's her bday! :-)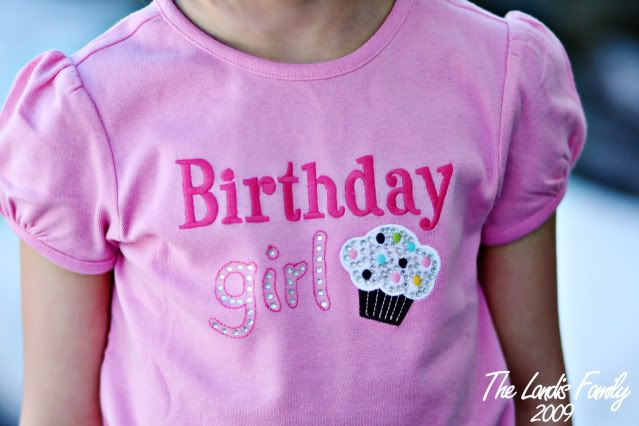 How cute...sporting her "edge" bracelet from the waterpark...she wanted to leave it on for a few days. :-)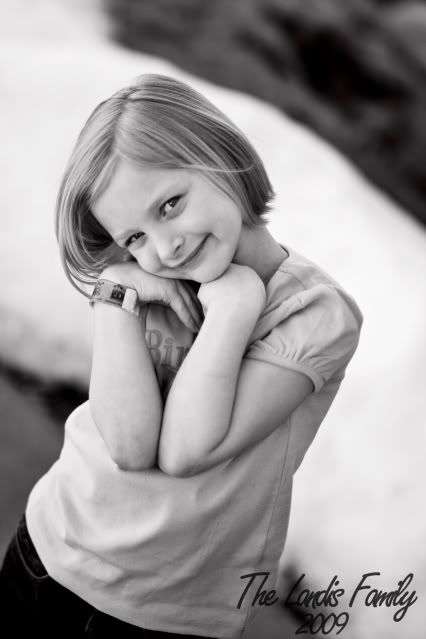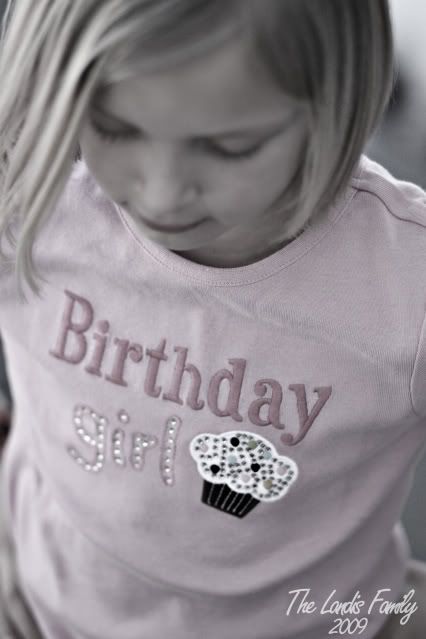 Amara, Carson & Madden...the three little rascals. :-)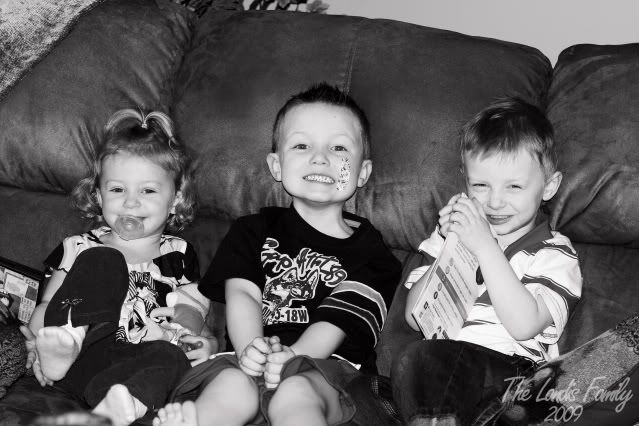 I love how Madden got right in there to help her blow out her candles! :-)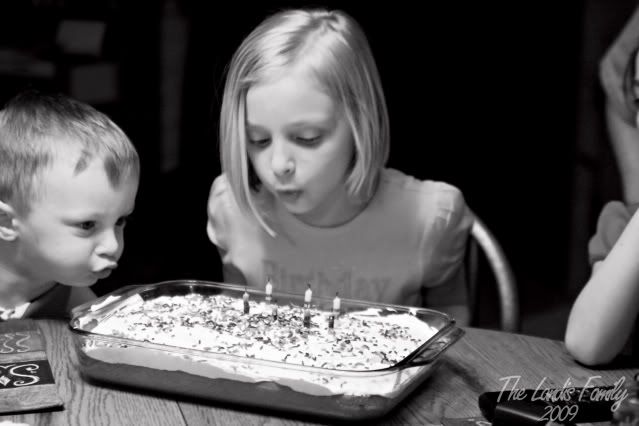 Madden sneaking a finger lick of frosting. Gotta love homemade cake! It's our favorite!!!