Makenzie's bday has come and gone, but I finally uploaded some pictures from her special week long celebration! Her school district had their spring break during the week of her bday, so we spent the night at a hotel and then celebrated her real bday on the 5th and then had family over for pizza, cake & ice cream the next night. All of her cousins are in a different school district so they all had school during the week...
We went to the Edge Waterpark for a little celebration. http://www.duluthwaterpark.com/ We allowed her to choose one friend to bring along overnight, so she chose her friend from church, Kendalyn. The girls had a great time as did Amara & Madden...and us. It was actually really nice to do something more simple and not have a big party. :-) It was a great place. It's an indoor waterpark which features a lazy river, a water playground, an area of water activities, a hot tub, a whirly pool, a large arcade room & 2 waterslides (which Tim went down with Madden...it is pitch black inside. The one they went on...you have to use a tube...he came out looking a little scared, but said he loved it!) It's a great place to have around here because of the cold winters! Here are a few pics from the Edge...I will upload the ones from the family day later. :-)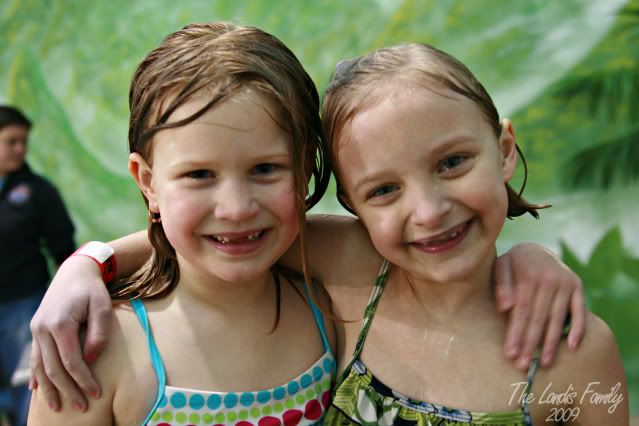 Eating some cheeseballs...yummy!
Nana & Amara...Amara is still more interested in her cheesballs than smiling for me...lol.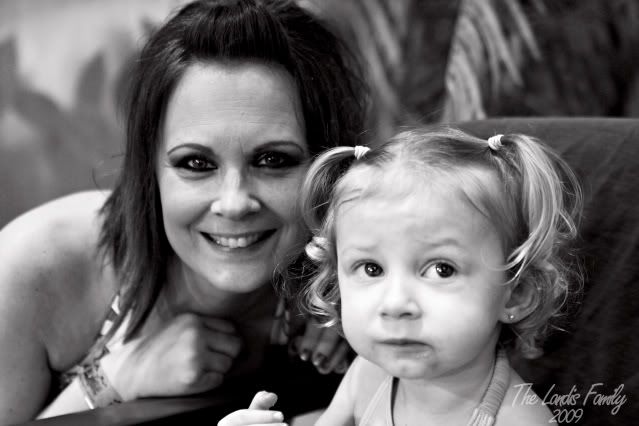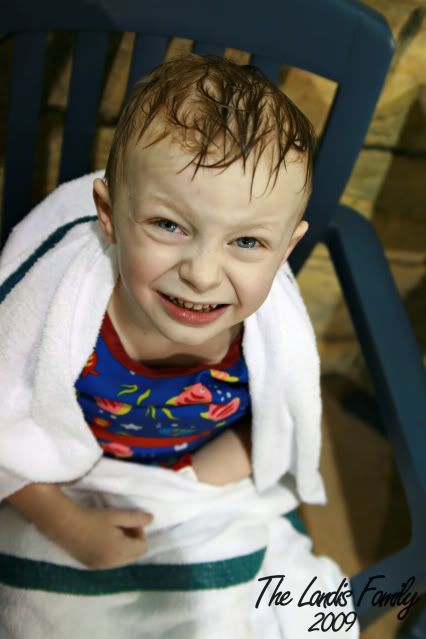 The boys...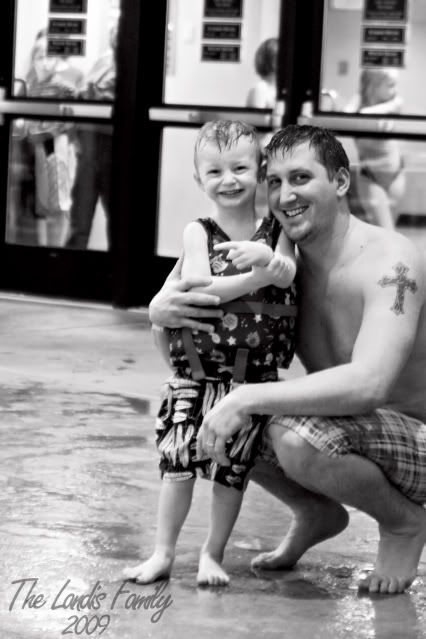 These were like these monkey bar ropes and the girls spent a ton of time here!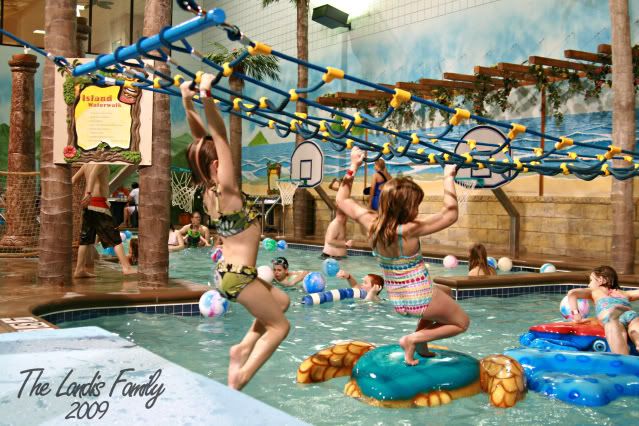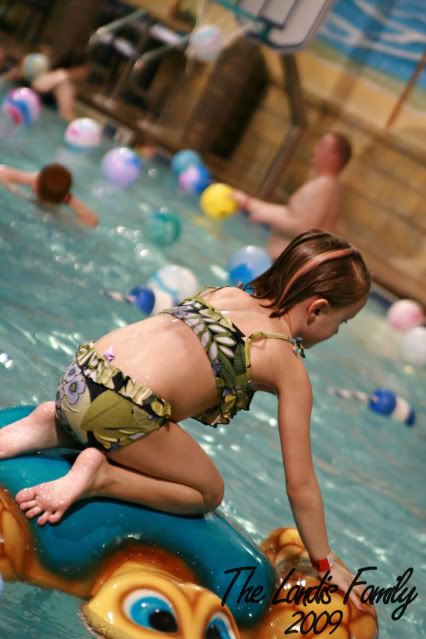 This was a pool that was strictly a whirlpool...it went around and around...Madden & Amara's favorite!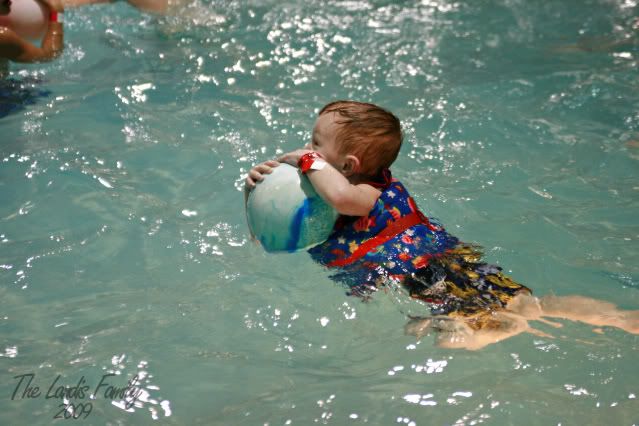 Madden loved the little slides!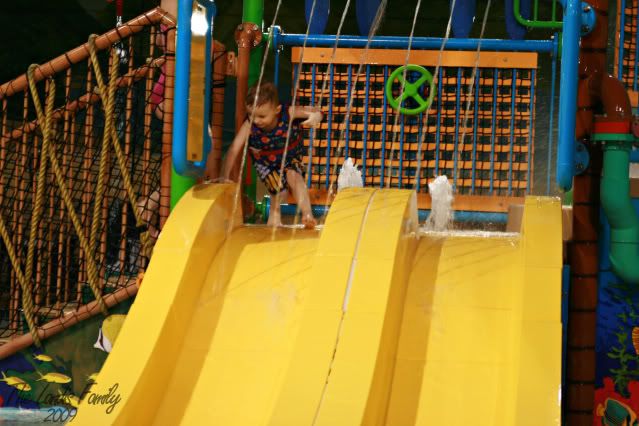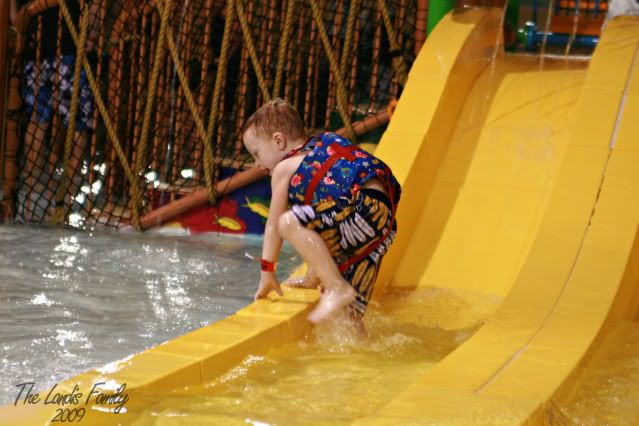 And he loved the fountain sprays!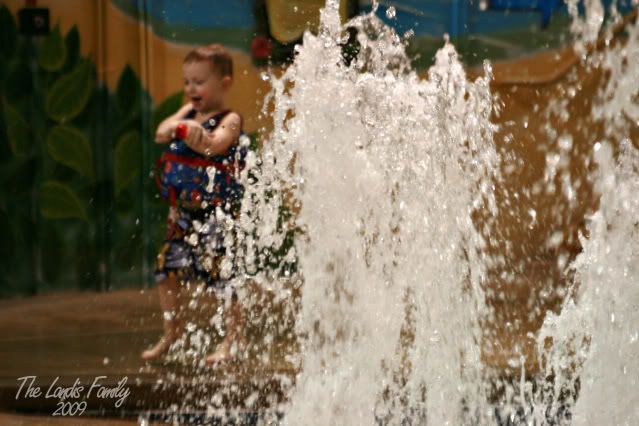 A little chilly...taking a break.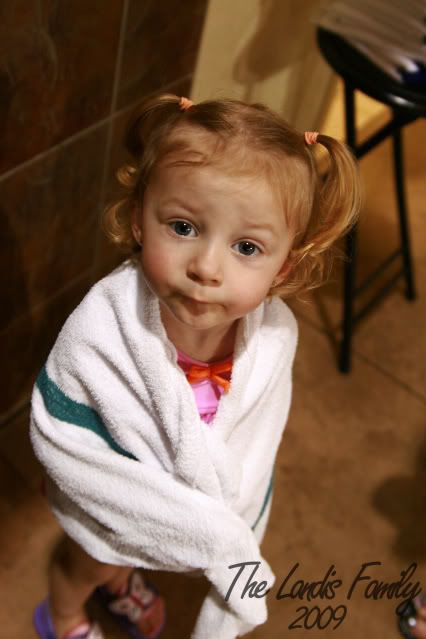 The girls in the lazy river...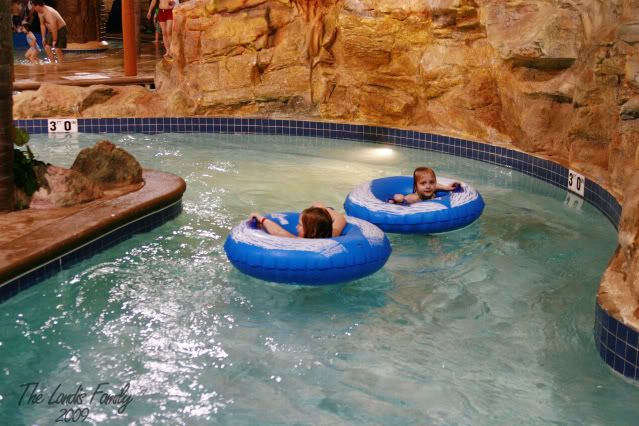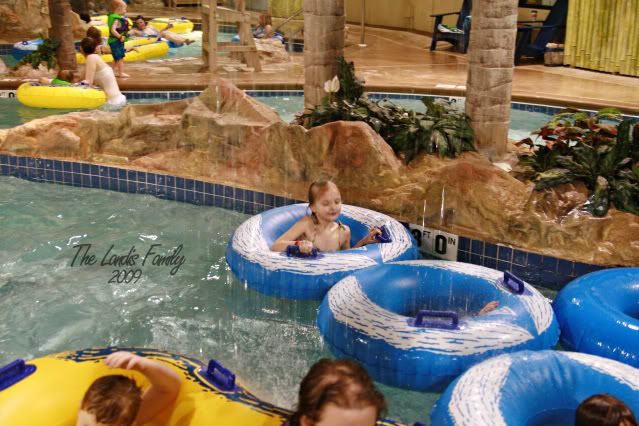 The boys in the lazy river...going under the water sprays...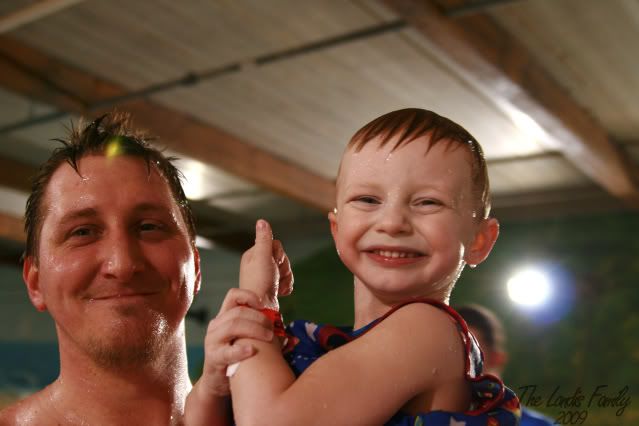 This is a huge bucket that gets filled up and dumps all over the play area every 10 minutes or so. Amara was a little afraid of it and the water dumping, but by the morning, she was sitting on the side of the pool area watching and getting "misted" on. :-) Here are Tim & Madden...
I love this one because you can see it coming, they can hear it...but it hasn't reached them yet!!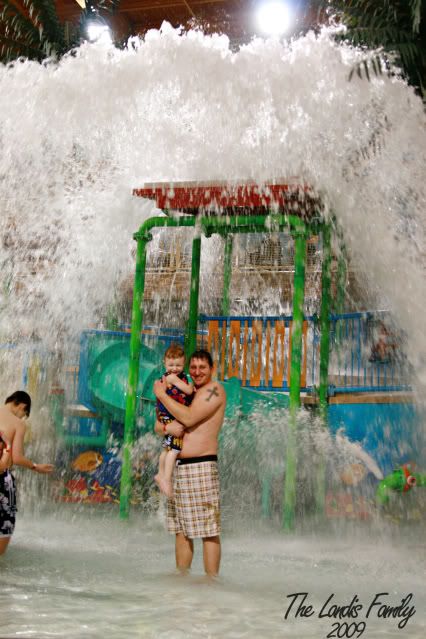 So fun!!!
Soaking wet!!!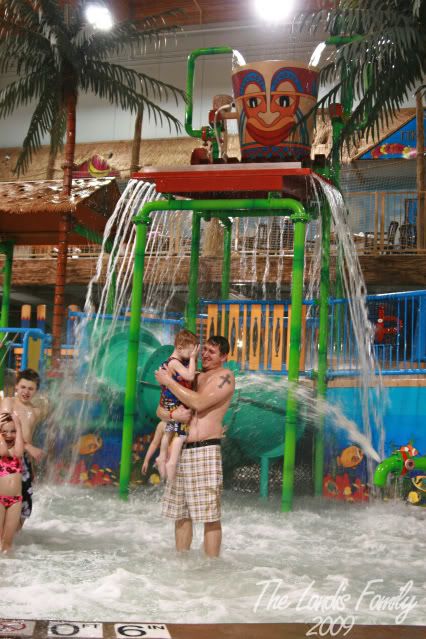 Little tootsies...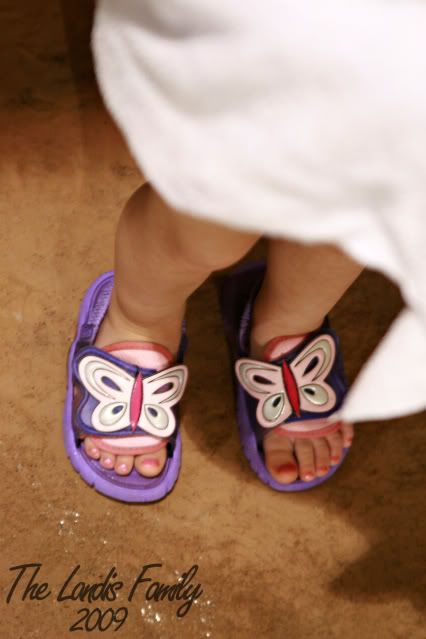 A well-worn wrist bracelet pass...Amara loved it!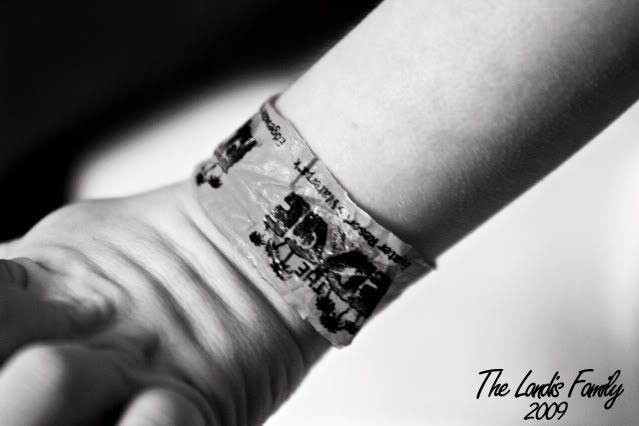 Opening Kendalyn's gift...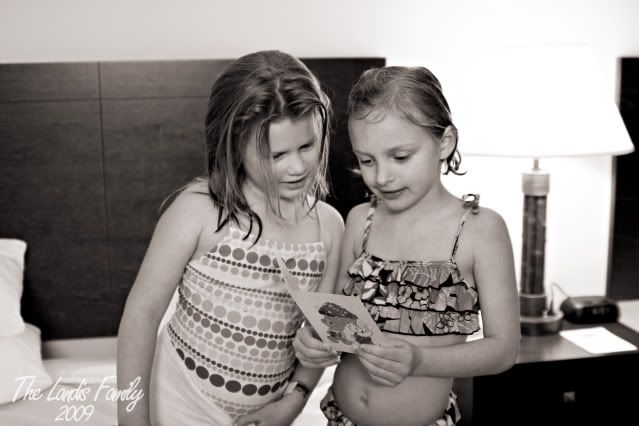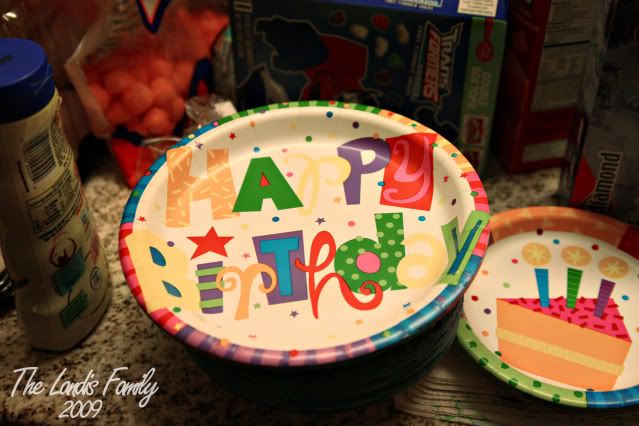 Singing to the birthday girl...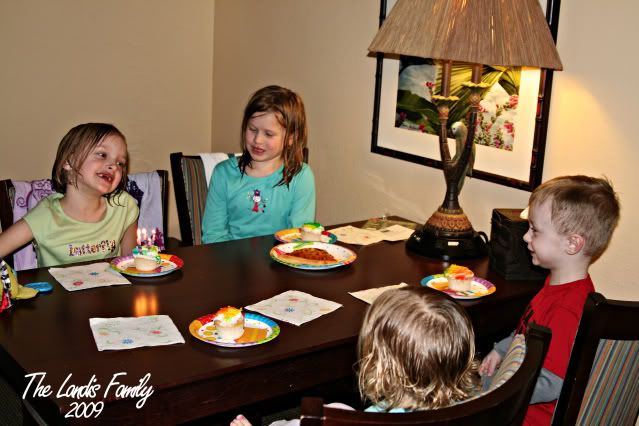 Amara enjoying her cupcake!
Happy Birthday, Makenzie!!!