I had to post these pics (and completely embarrassed that I actually was snapping away in Target!!!) but if we are planning on taking the kids somewhere & we ask Madden where he would like to go, he says he would like to go to Target or Walmart. And his reason??? To go to the toy section and see all the Transformers. It is a very hilarious (and mildly annoying at times) ritual that we have when we go to the store. We have a super Walmart that we do most of our grocery shopping at...so I grab the cart and Tim takes the kids to the toy section so Madden can "see" the Transformers. After our tiny photo session this day...I promised him we could go to Target to look at the Transformers. He has a ton at home...but he likes to show us the few he doesn't have and tells us he wants them for his birthday. :-) And if you ask him their names? He can name every last bloody one of them. LOL!!!! So, with no further a do...here is Madden in his glory at Target in the Transformer aisle. :-)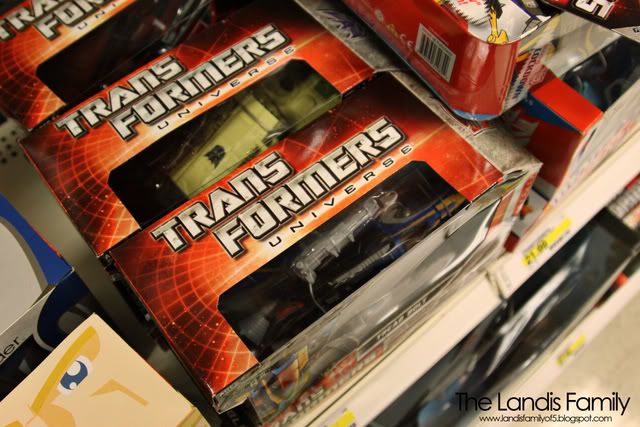 He could really sit and look at them for hours...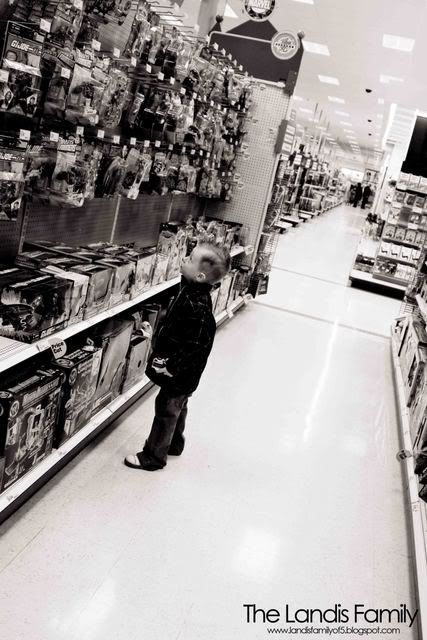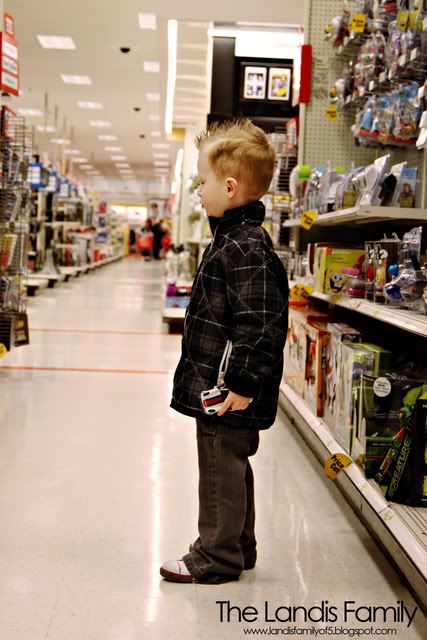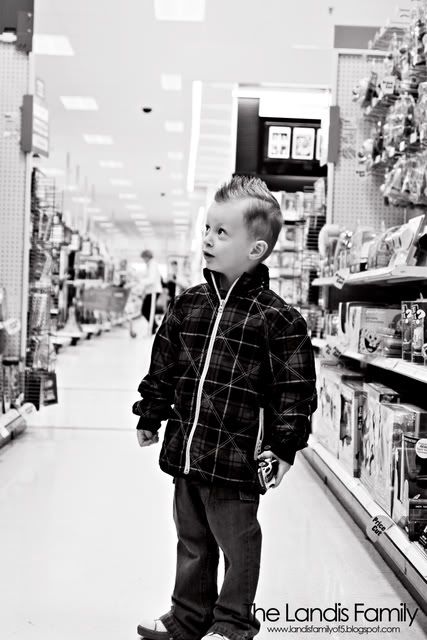 Holding his own "Jazz" because we can't go anywhere without a few Transformers...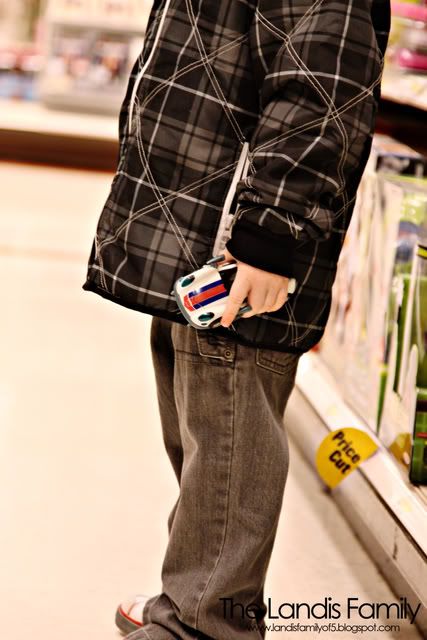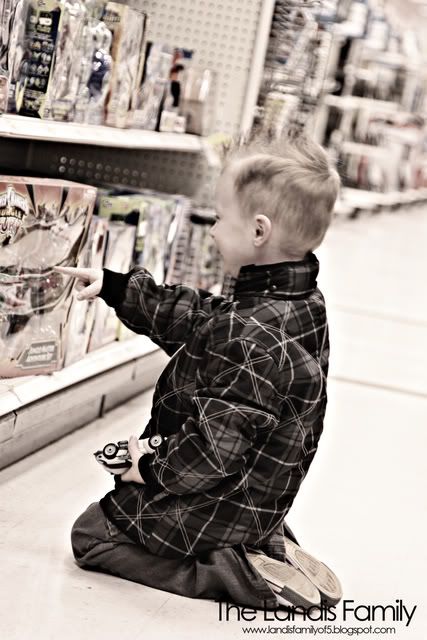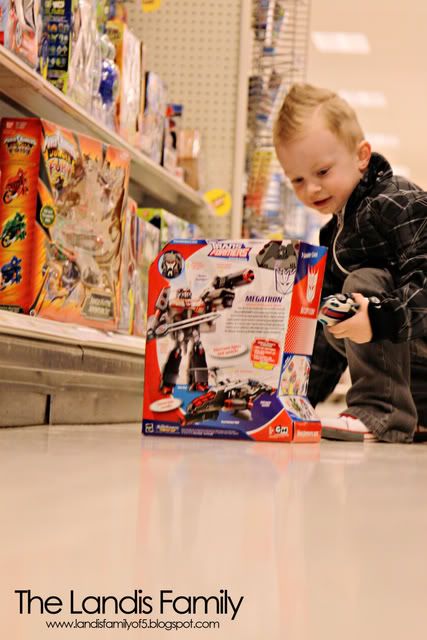 This is a child who is clearly in his glory...oh my!!!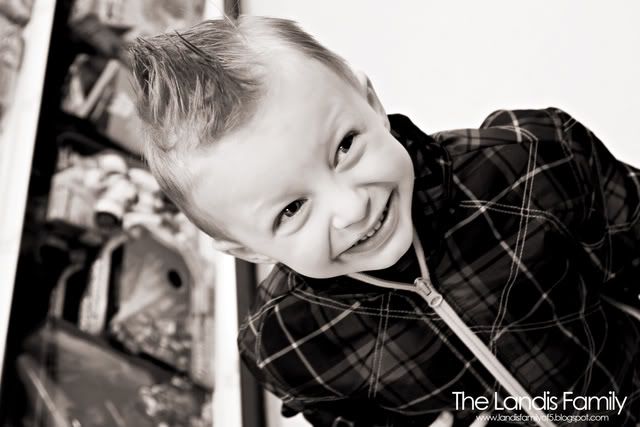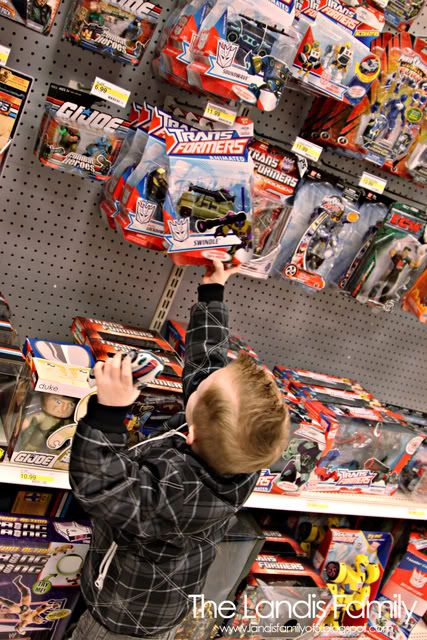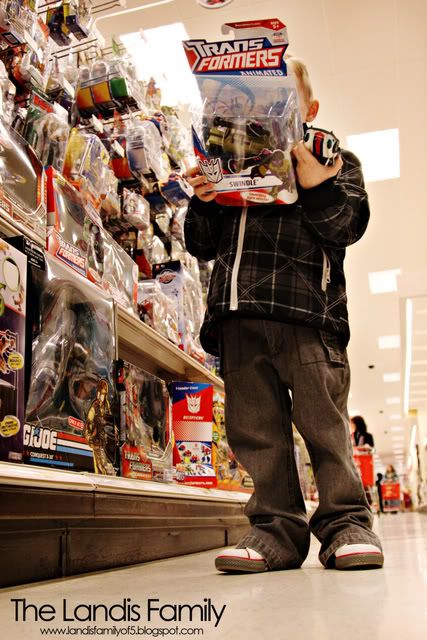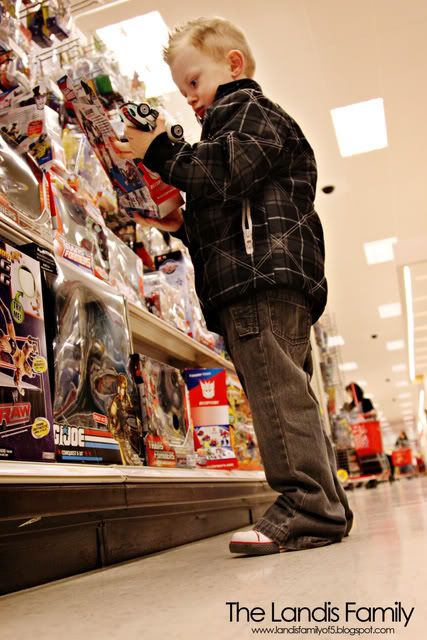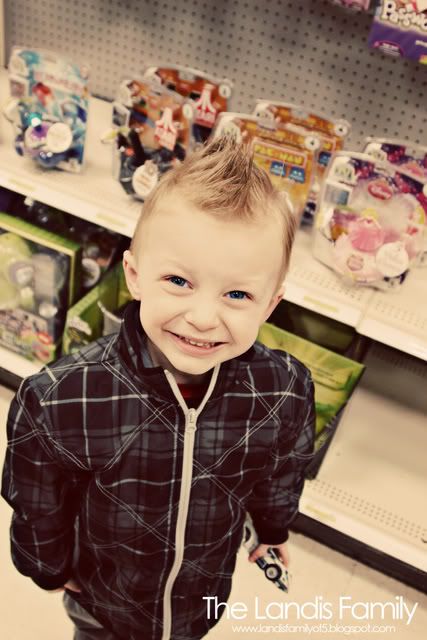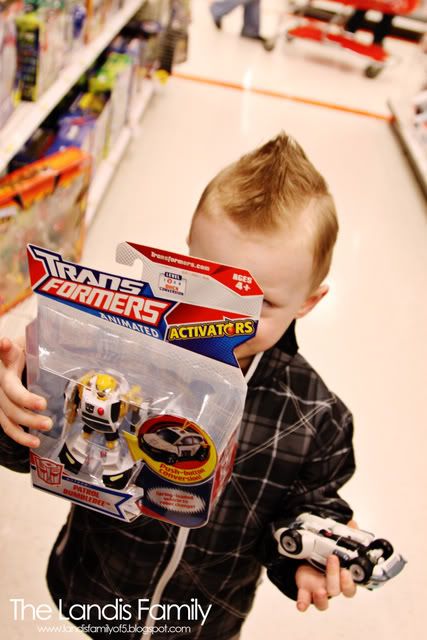 How can a mom say no to this face??? PLEEEEEEEASE he asks??? But, I had to. I get used to it by now. He can wait for his birthday!!! :-) But, sometimes he gets "lucky" if Nana is with and she lets him buy one. :-)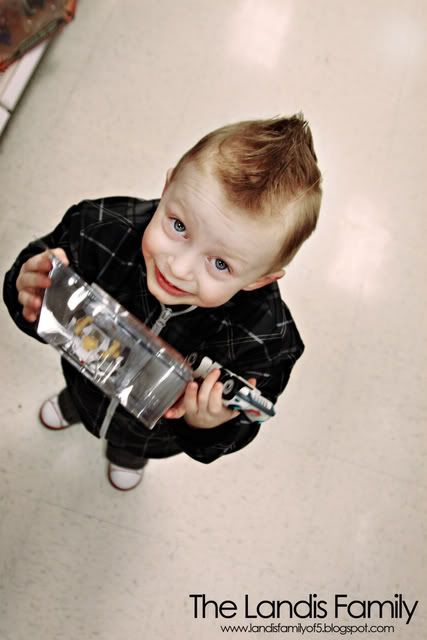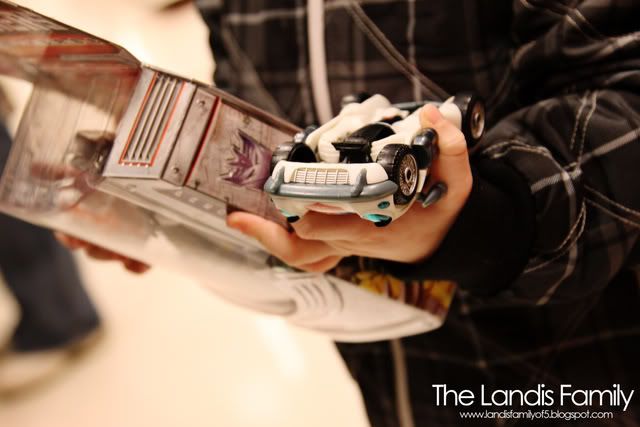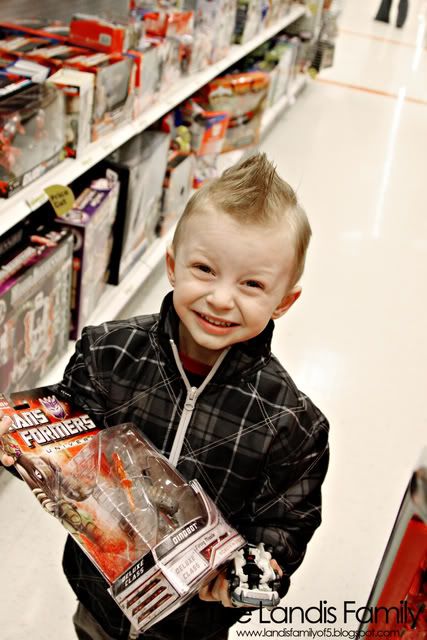 He seriously inspects them like an expert...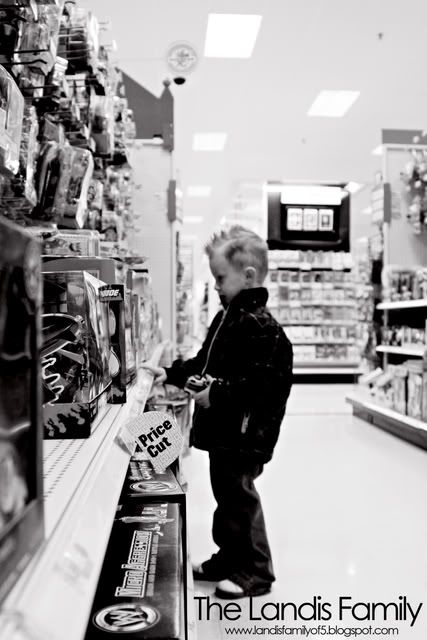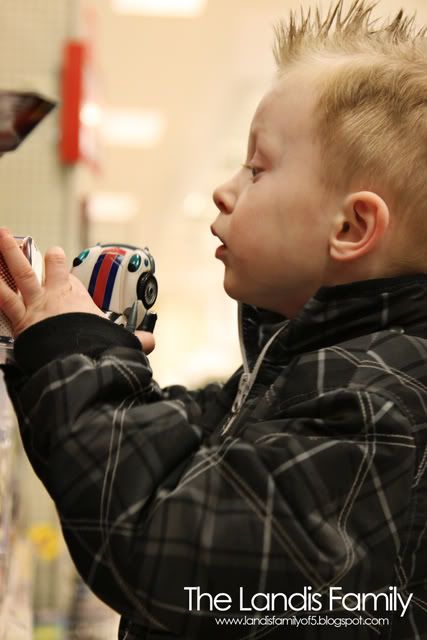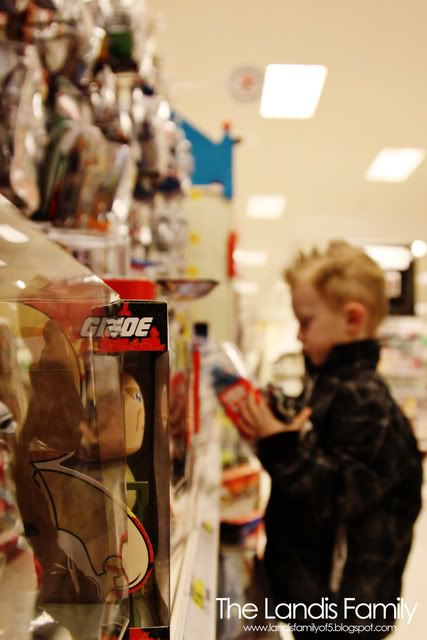 So sorry buddy...none today. :-( He seriously understands and says goodbye kindly to them and says "See you next time!!!" :-)