The kids absolutely LOVE sledding! They love getting all bundled up and the giggles and laughter...okay and sometimes frustration (when they have to walk all the way back up the hill over & over & over!!) We had so much fun out with the kids...well, Tim had so much fun & I had fun watching & taking pictures of course...I haven't invested in boots & snowpants yet. :-) I just help Amara get up the hill! :-) I was laughing so hard over this little Amara girl....she is one tough cookie & LOVES sliding. She is hilarious. She has the biggest smile on her face as she goes down the hill...well, take a look for yourself!!!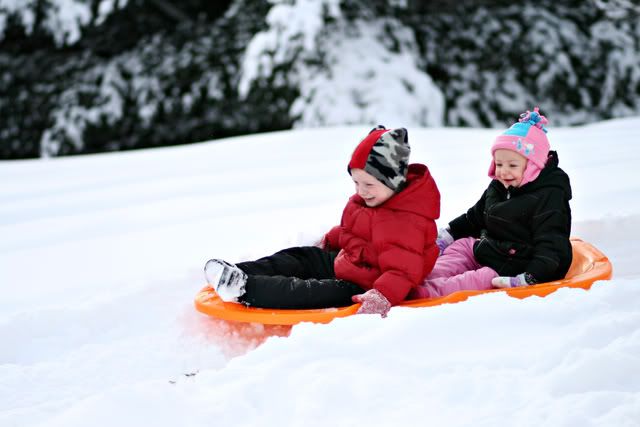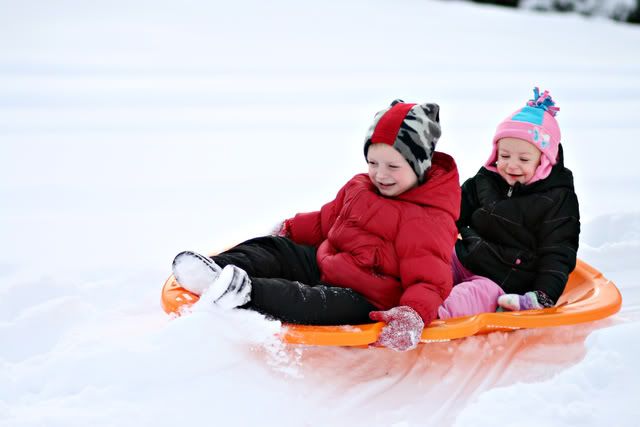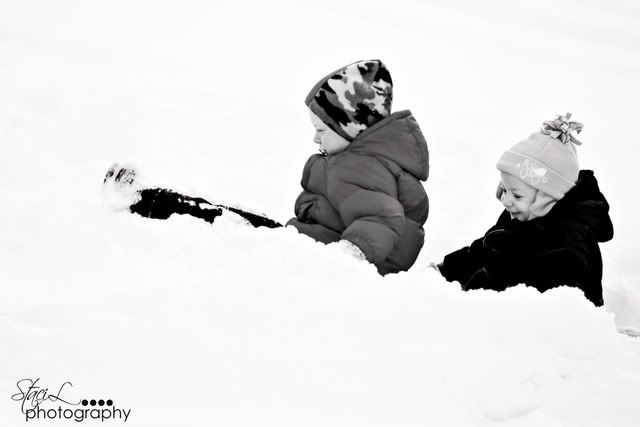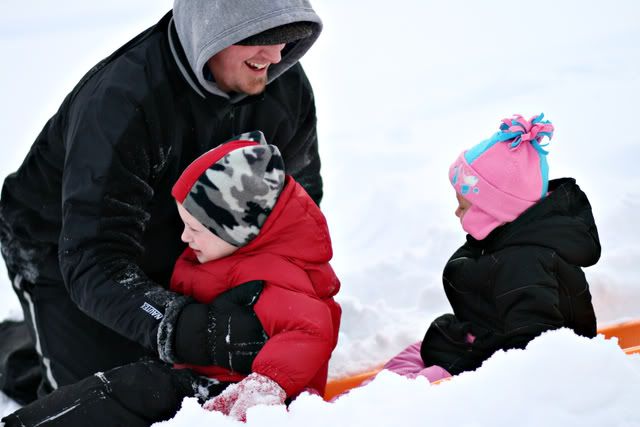 Oh, I love these smiles!!!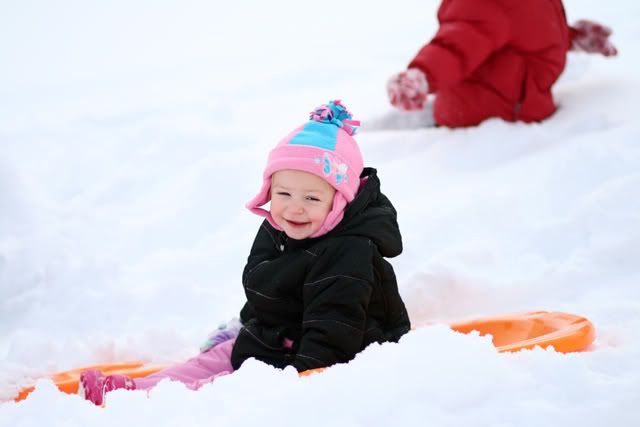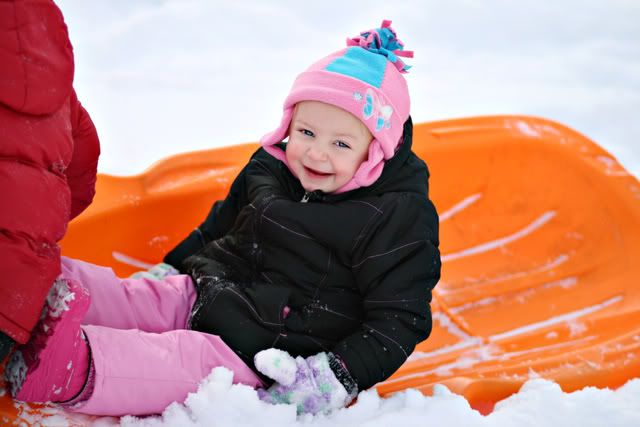 Makenzie is a pro now...they have a sliding hill at school and the school has sleds for the children to use during recess...she just LOVES it!!!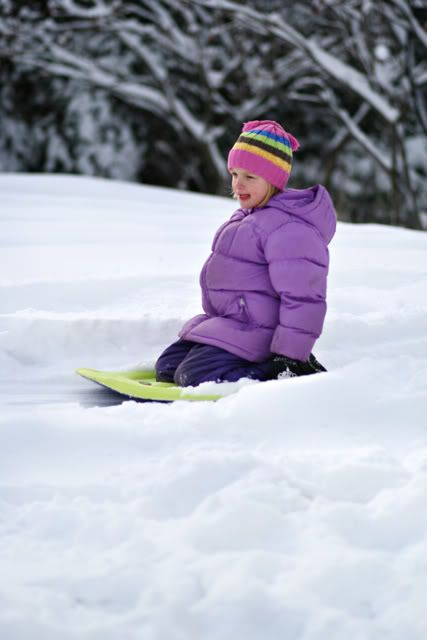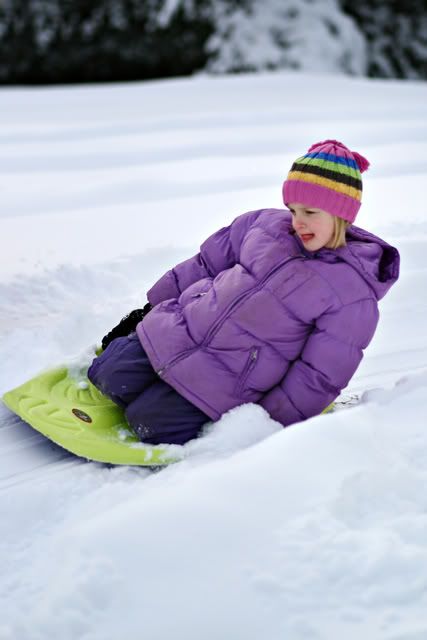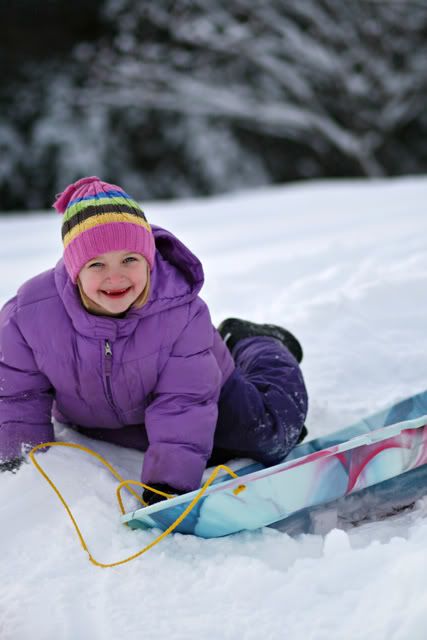 Madden has so much fun!!!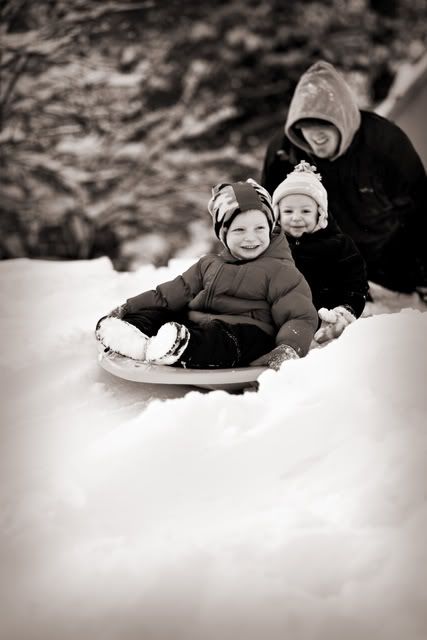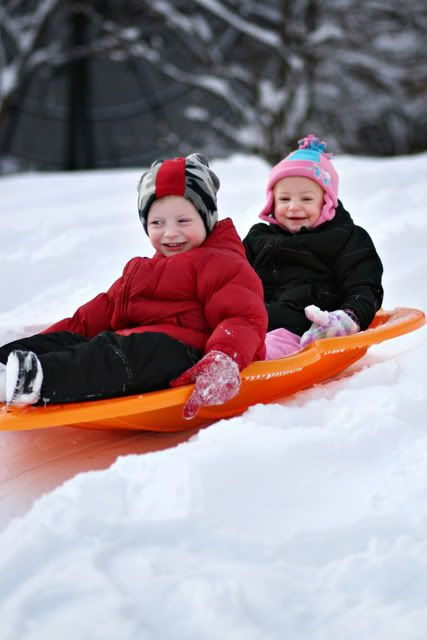 Getting a little pull up the hill...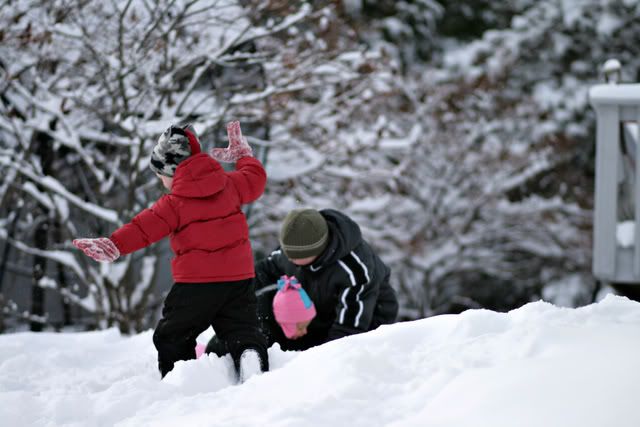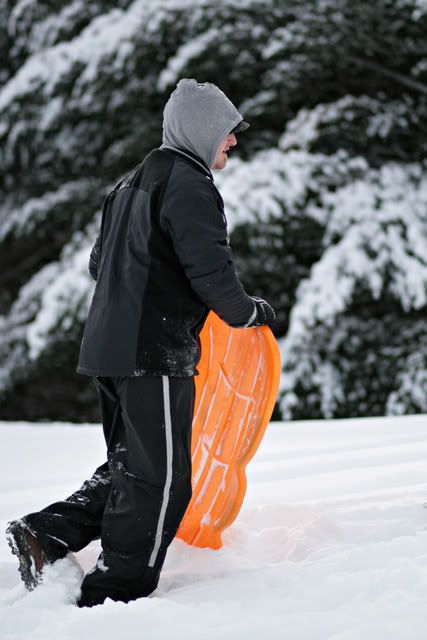 Amara going down with Noah...she's a tummy rider...she's not afraid of snow in the face!!!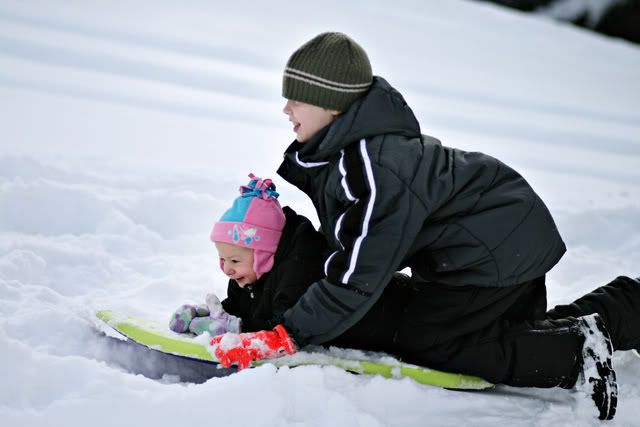 Taking a break as they walked back up the hill...my loves!!!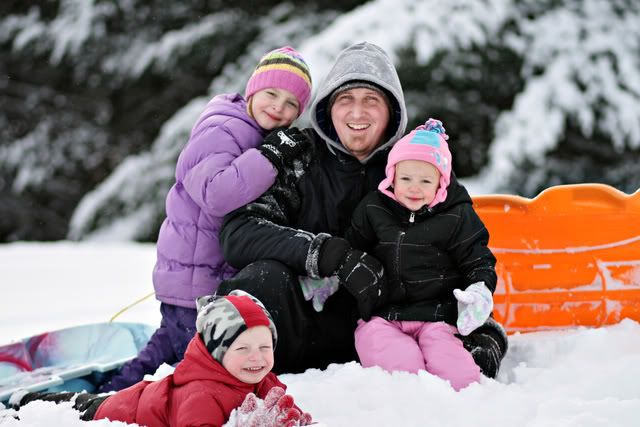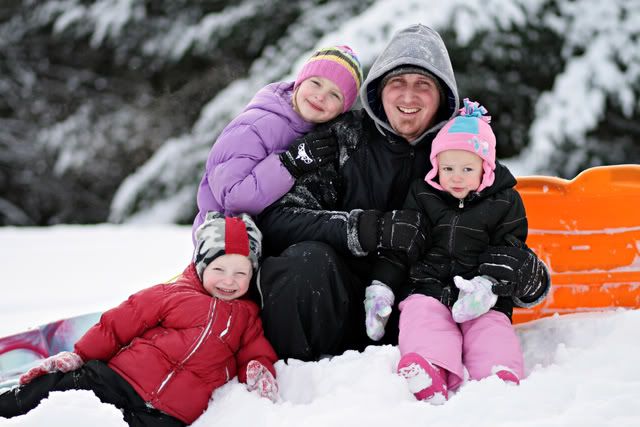 Noah!!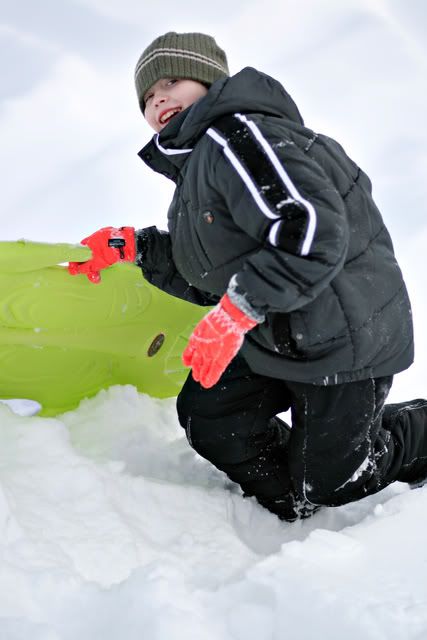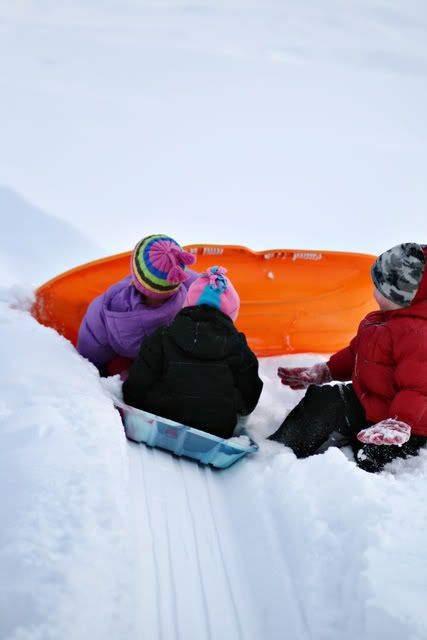 They got warmed up on the smaller hill...then headed over to the bigger hill...
Noah made a few small jumps...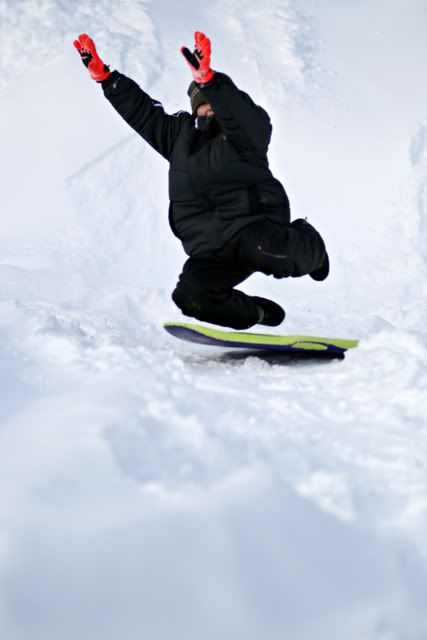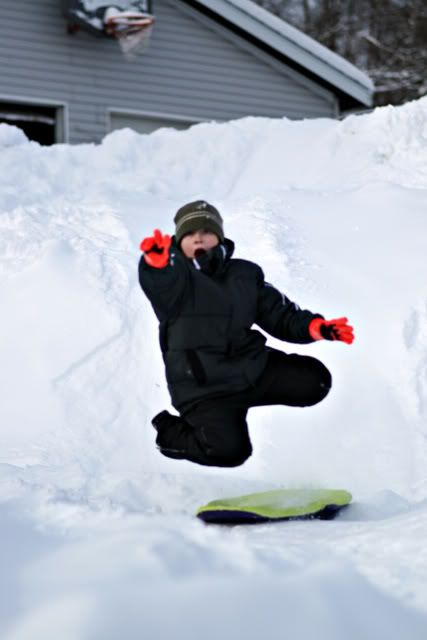 Makenzie's turn...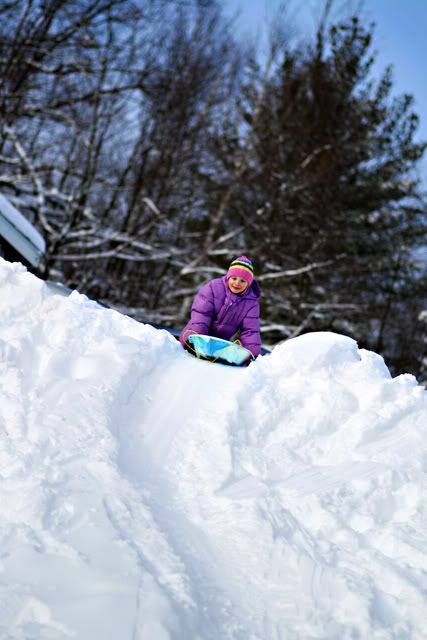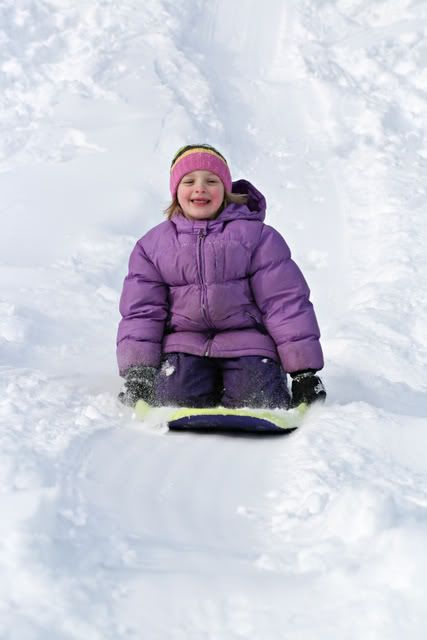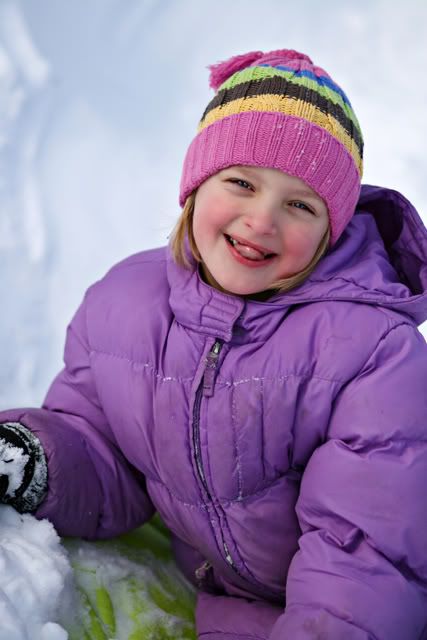 Tim thought he should go down the bigger hill with Amara first...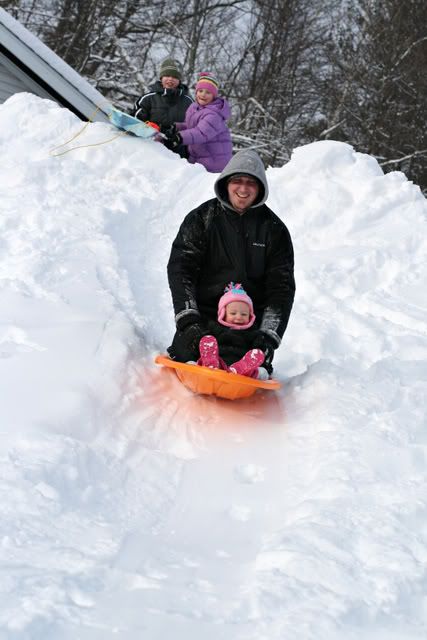 But...he was a little too big to go down with her...so they started to tip...look at her face! She's laughing!!!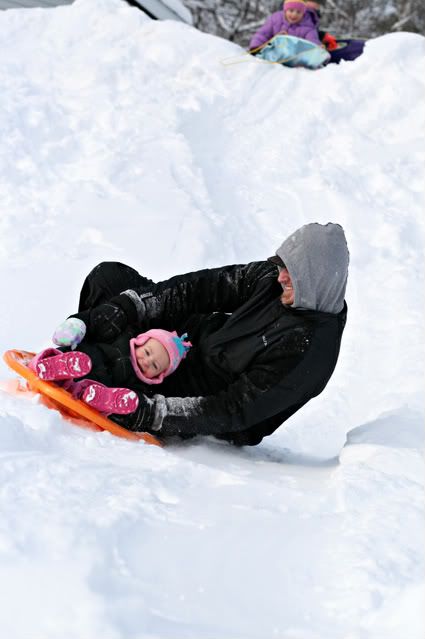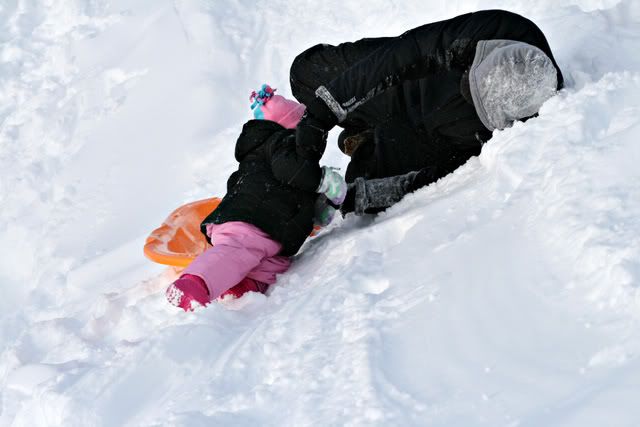 Doggy-pile on daddy!!!
Now what should I do???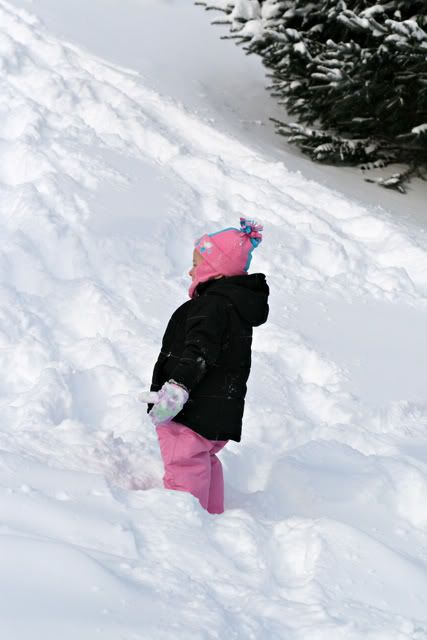 So, Amara is going alone...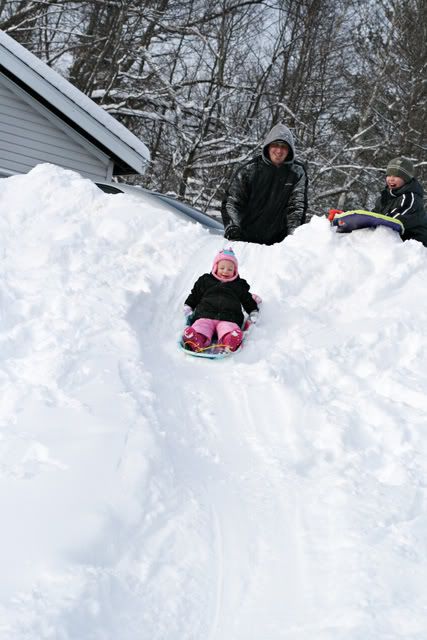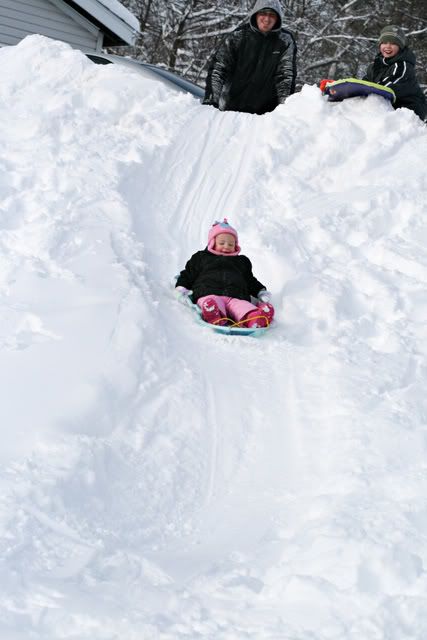 And taking her own spill...she loves it!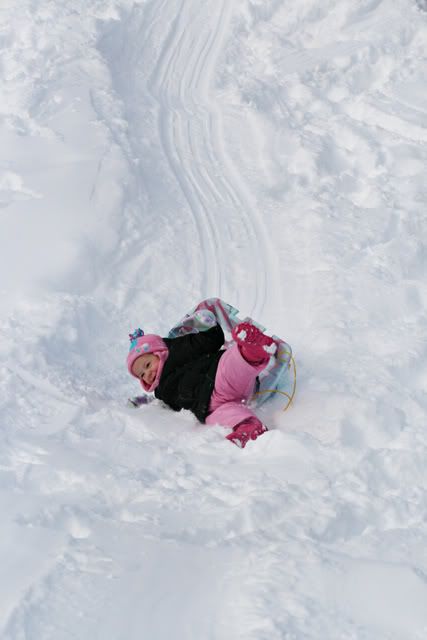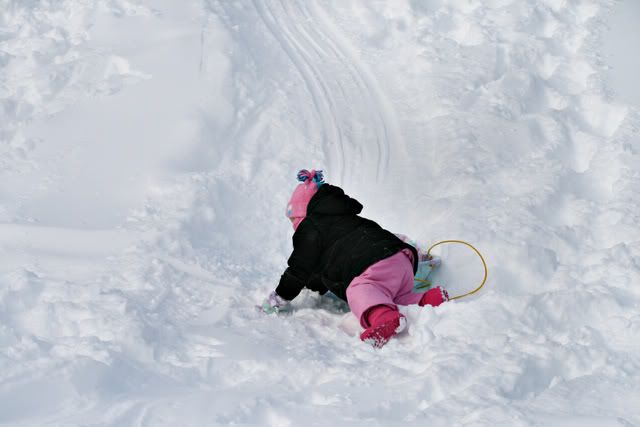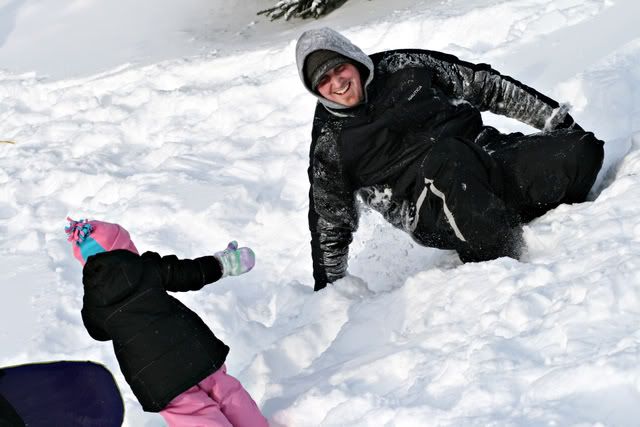 Madden!!!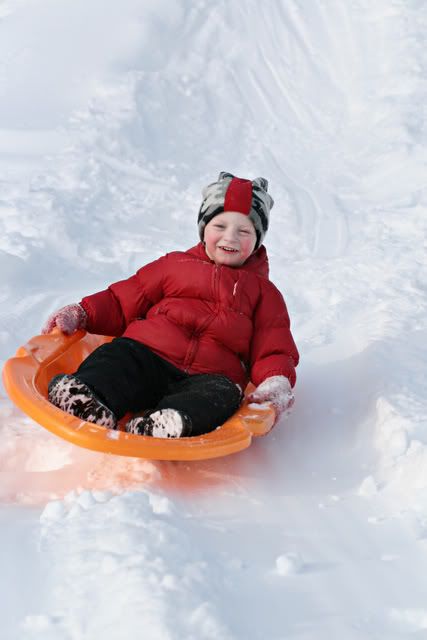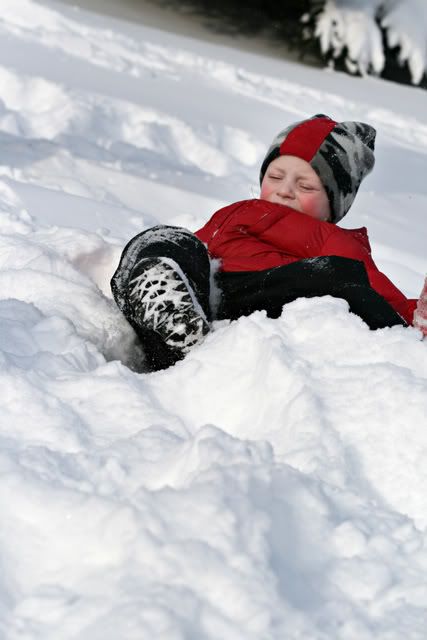 He loves to run and dive into the snow!!!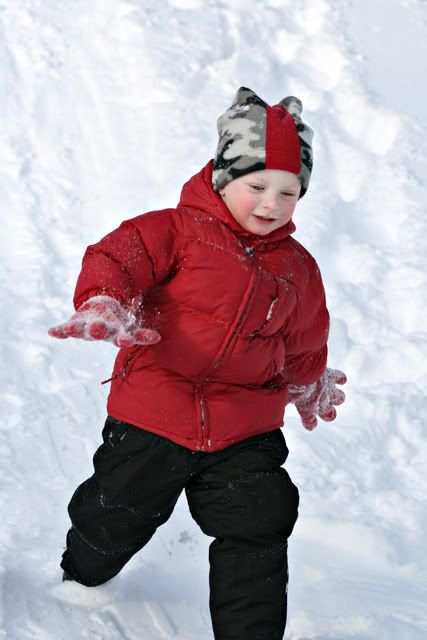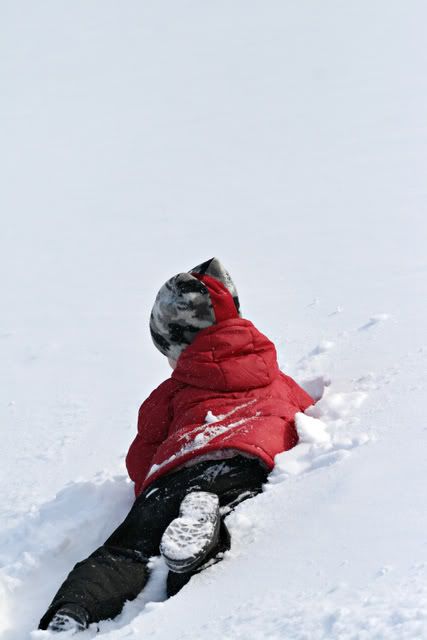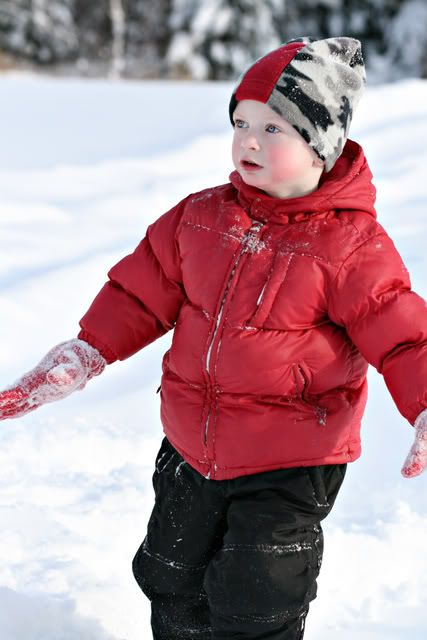 And this is the best...you can see the idea unfolding...and I happened to catch every pre-meditated minute of it!!! :-)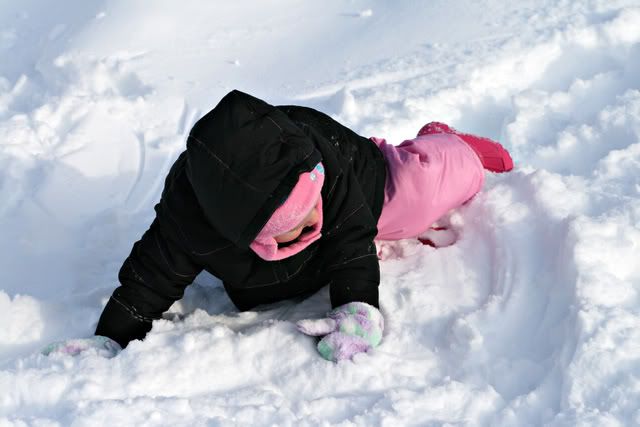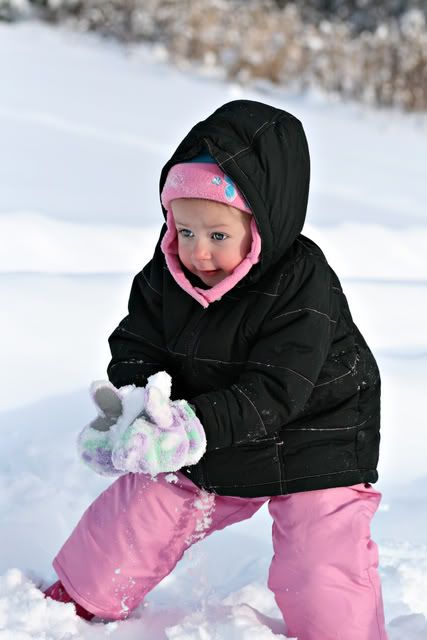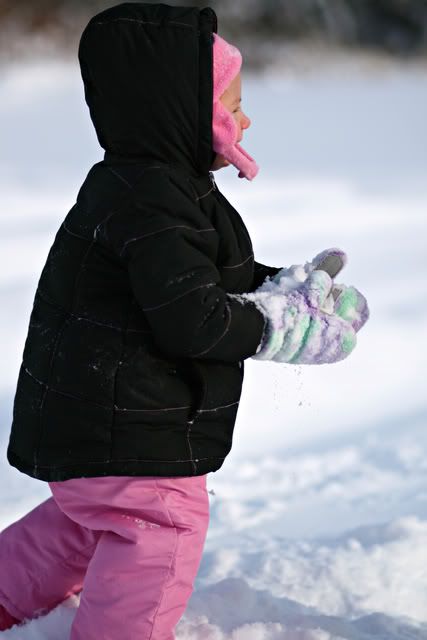 I can't believe she actually had this in mind. She's a fighter! :-) Throwing snow in her big brother's face???
Maybe having a moment of regret? :-) Doubt it. She got him good!!!