Christmas...gosh, where to start. We've had a very crazy time since we've moved here to Wisconsin. When we made the move at the end of August...we never thought that it would be January & Tim would still be without work. It's been stressful and humbling all at the same time. But, through the past several months...God has really shown us that HE alone is the provider of all we have...even when we do have work. He has shown us his faithfulness to supply all of our needs & then some. This incredible journey...not only in life, but the journey Tim and I are venturing on both spiritually and emotionally is beyond words. I couldn't possibly discuss Christmas of 2008 without giving all the glory and honor to God...and his son, Jesus.
As Christmas approached this year...and Tim not having a steady income...we did mildly discuss our plans for Christmas. Yes, we know that Christmas is about the birth of Jesus...we know the real reason for Christmas...but in the humaness of our hearts...we were crushed that Christmas would be very far out of reach for us...gift wise towards our children and our family. I think I had the most difficult time dealing with not having much at all to give...because I am a giver. I love to give. I just find such incredible joy giving gifts to others, I love giving my children's clothes to others, baking & cooking for others...anything really. So, to imagine a Christmas that we may not even be able to give our children gifts...it really crushed my spirit a bit. But in my hurt and frustration, God saw our hurt in it all and we received a phone call from our church expressing that their hearts went out to us this year and they wanted to help give our family a special Christmas. I don't even remember much of our conversation as she asked what our children liked & enjoyed...tears just poured down my face as I knew that God knew my heart and he cared about even the little things in our lives. As the month of December continued on...we were so humbled by the generousity of so many people in our lives as well as strangers on occasion. We received anonymous gifts of money, gas cards and many gifts from friends and family as well. We appreciated everything so much! I honestly had a difficult time talking for any length of time about our situation during the past few months without my heart being lodged in the back of my throat and tears continuously running down my face.
When we received the gifts from our church and from the many wonderful people in our church...words cannot express what we received. We received so many gift cards for us to go buy our children things we wanted to get for them as well as several boxes full of gifts that others had picked out for them. And on top of the gifts, we got a large box full of toiletries and other little goodies for our family. I am still picturing the back of our car as we drove away from the church with the gifts we had received. I still cannot understand why God cares about us so deeply that he even cares about the little things in our lives. He sees the big picture and only he knows the admiration and humility he grew in us from such an amazing blessing and the growth he is continuing in us as we search the heart of God for answers to what he truly wants from us in life and what he wants us to do with what we do have. When we got home that evening to go through all of the boxes and gifts, it was very clear...that even in our situation...our children and our family would have one of the best Christmas's we would ever have to date. What an awesome opportunity it was to share with our children the love of God and his people. And even though our children are small and don't quite understand the situation in it's entirety...they know quite well that God supplies all of our needs and he cares about us more than we could ever understand.
Now, enjoy all the photos I took of our children opening up some of their gifts from Mom-mom & Pop-pop! I did take some of us opening up our gifts with our children...but we mainly used that opportunity to spend some beautiful time with our children and family...so my camera stayed put away most of the day. :-) I took TONS of pictures during this time...how could I resist???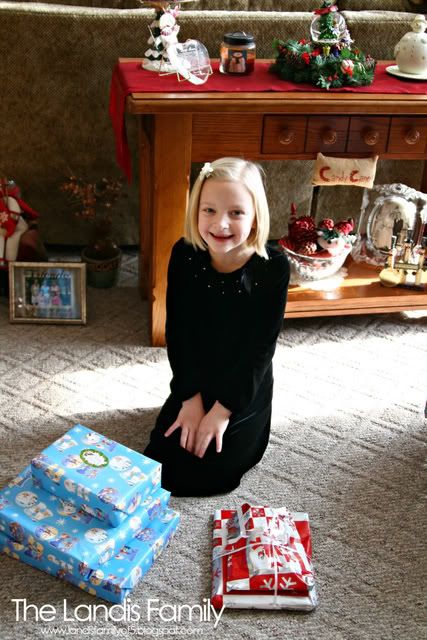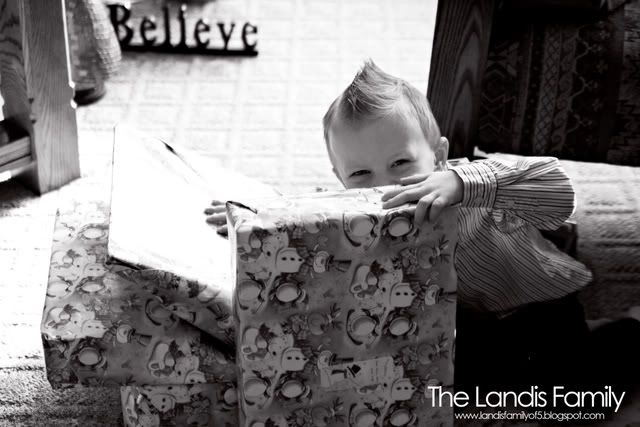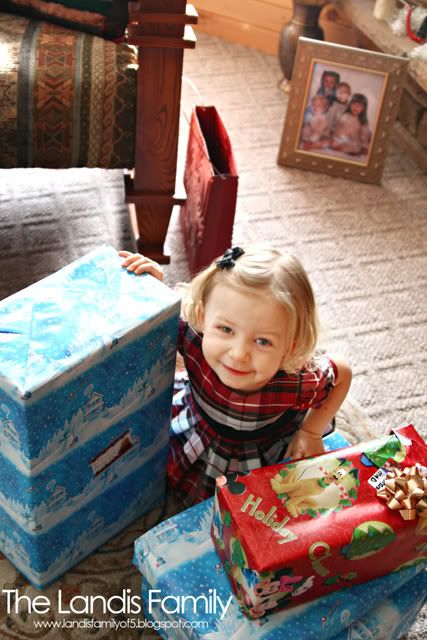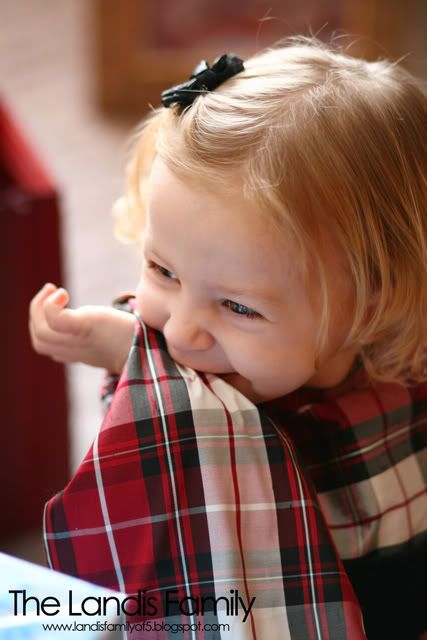 Amara was first...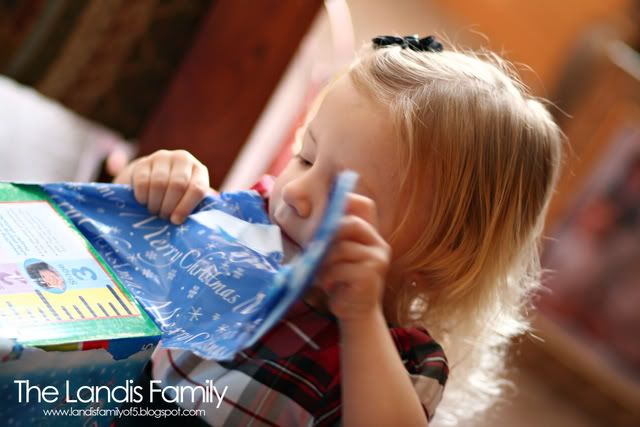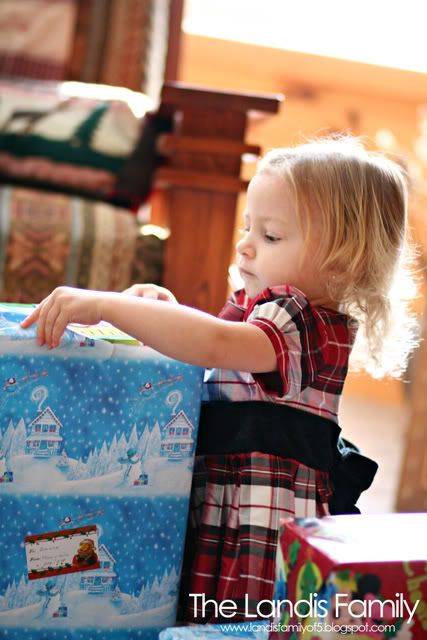 Then, Madden...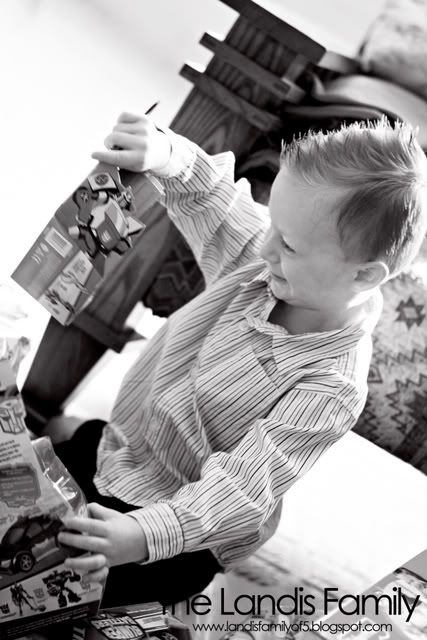 Then, Makenzie...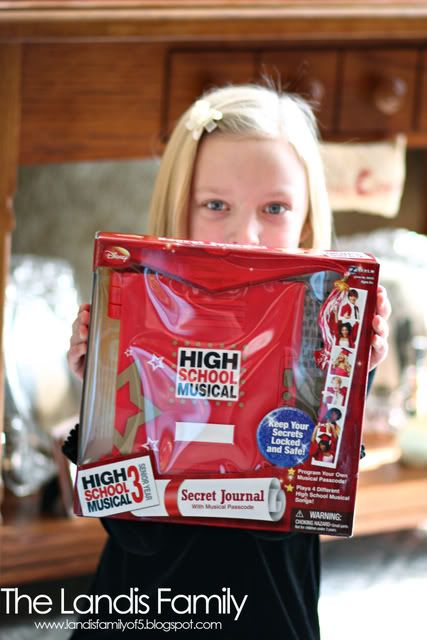 After they all opened one...we let them all open at random...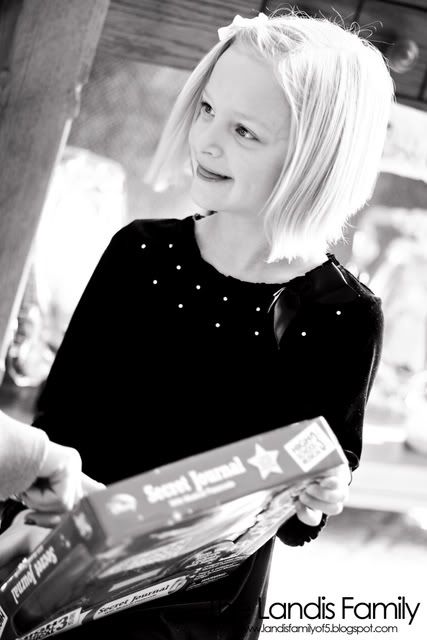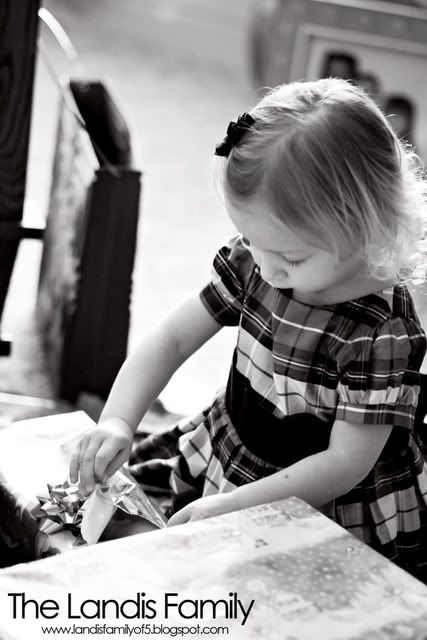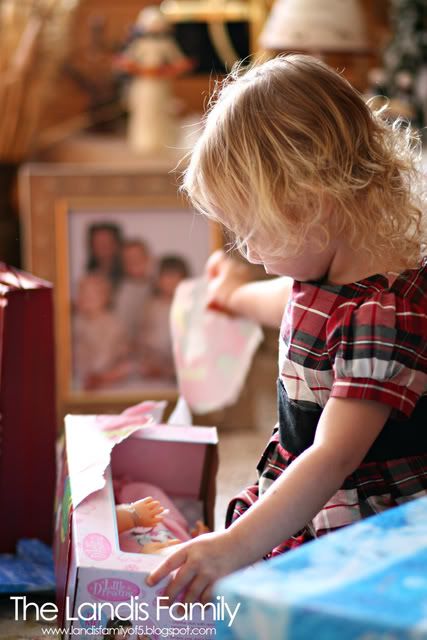 Madden is hugely into TRANSFORMERS...so all his gifts were on those lines!!!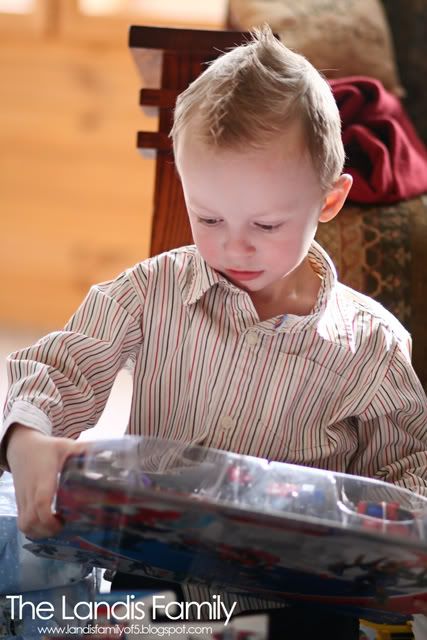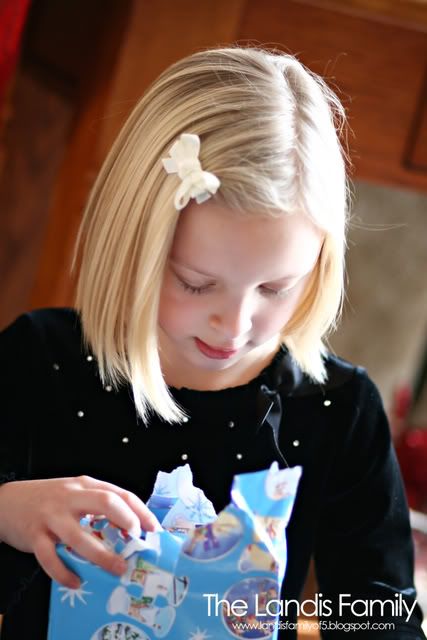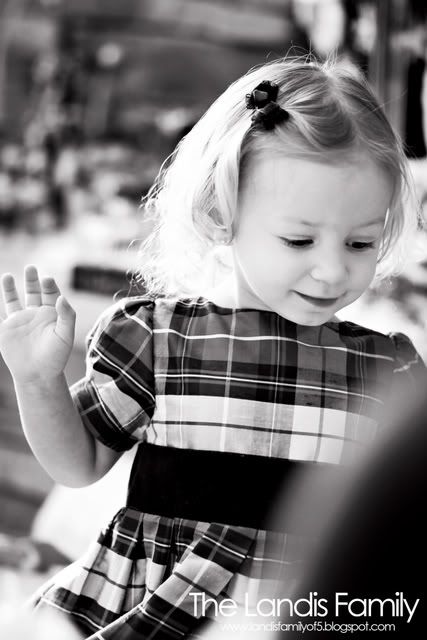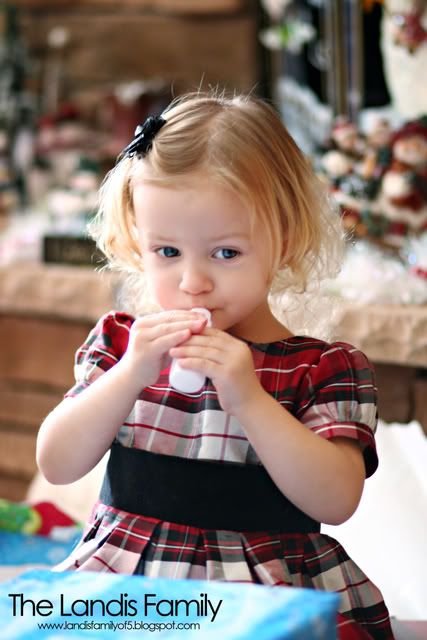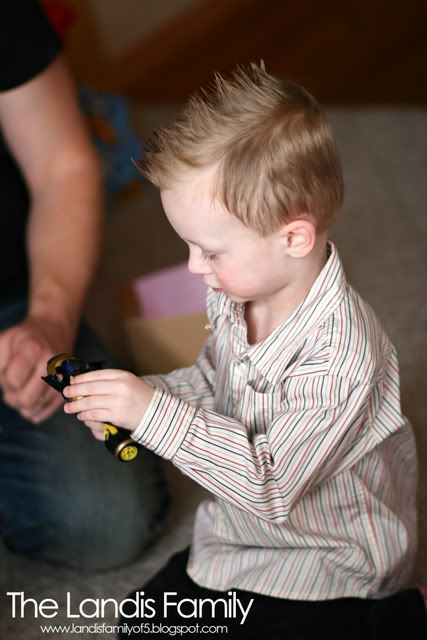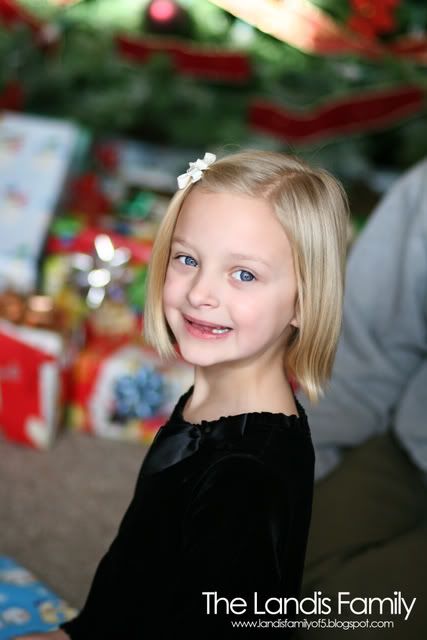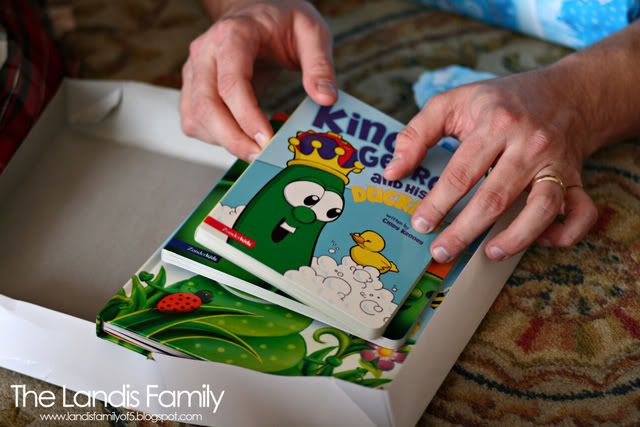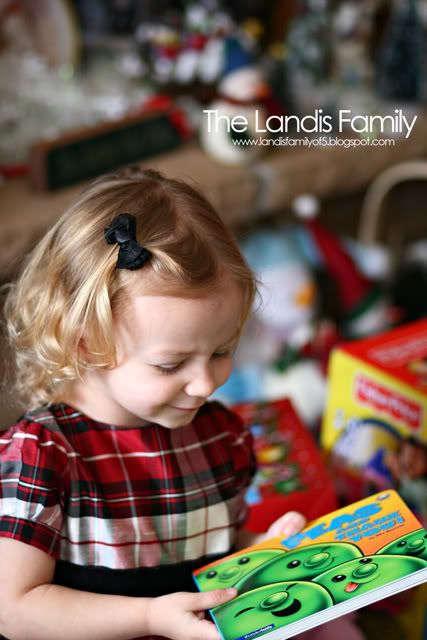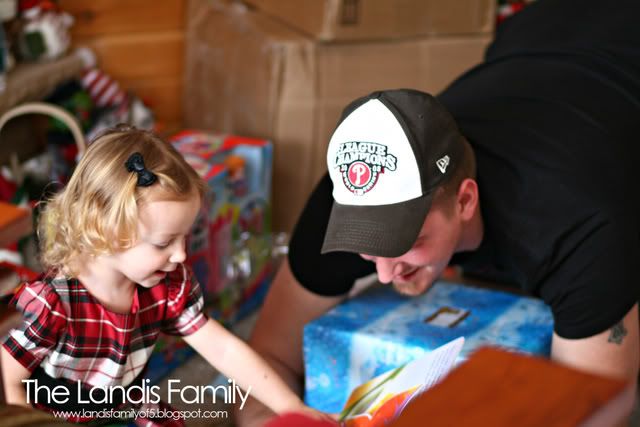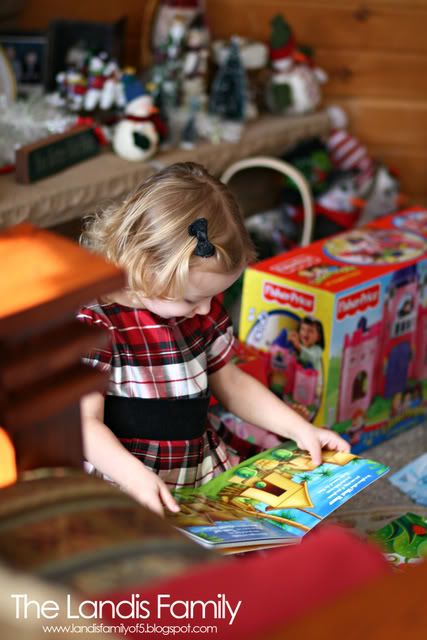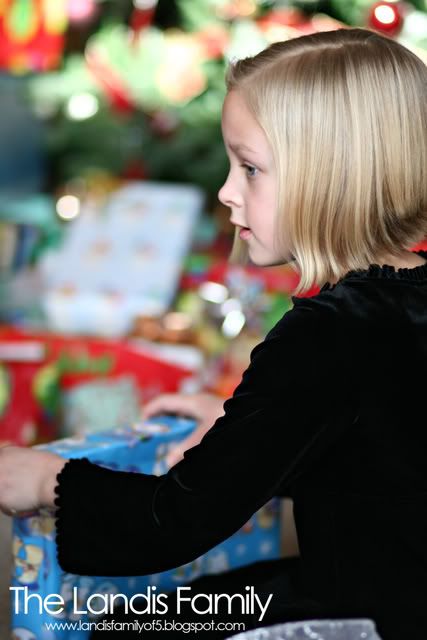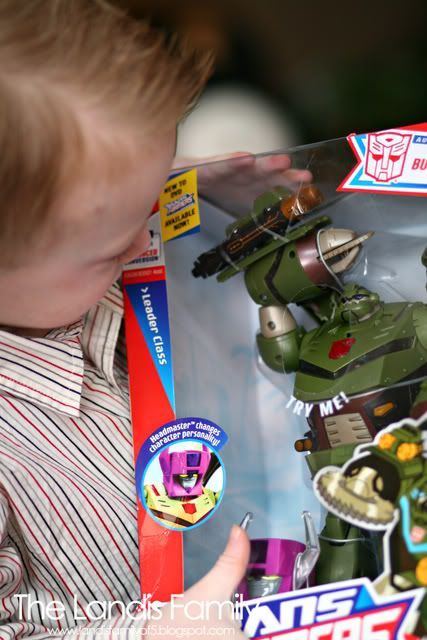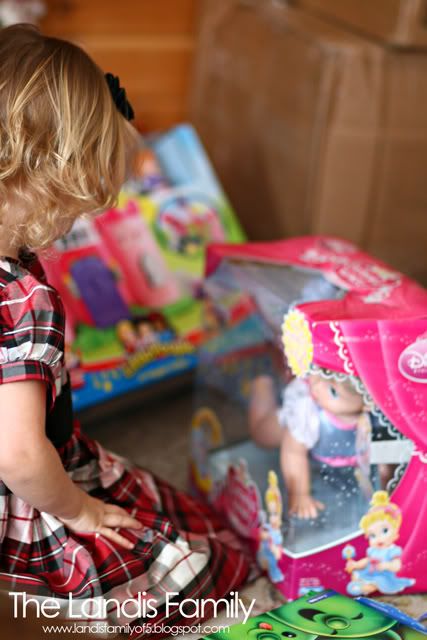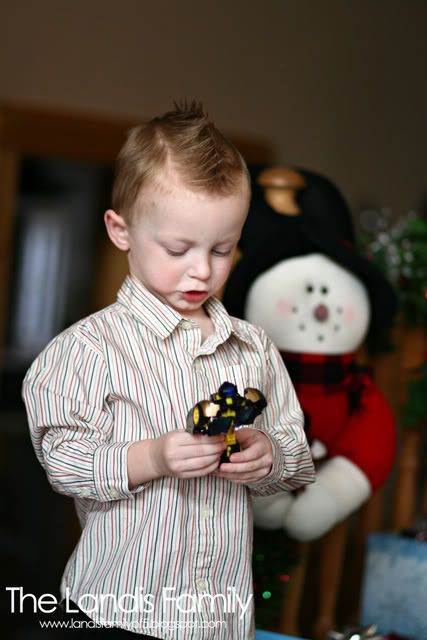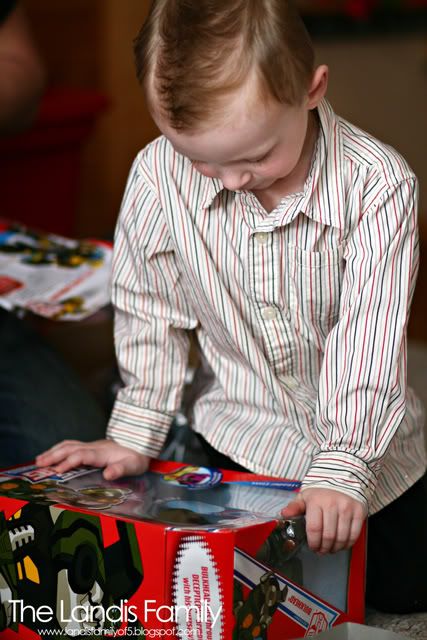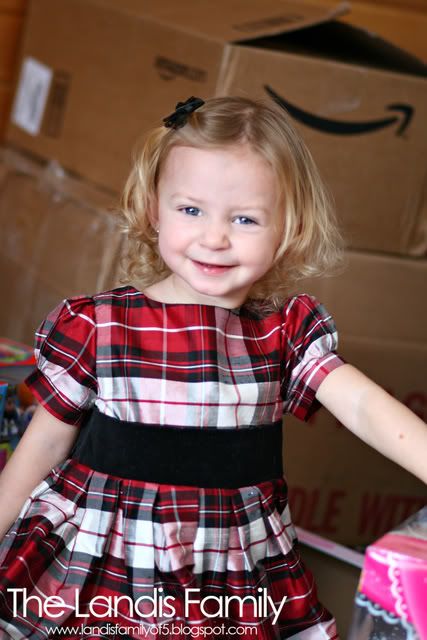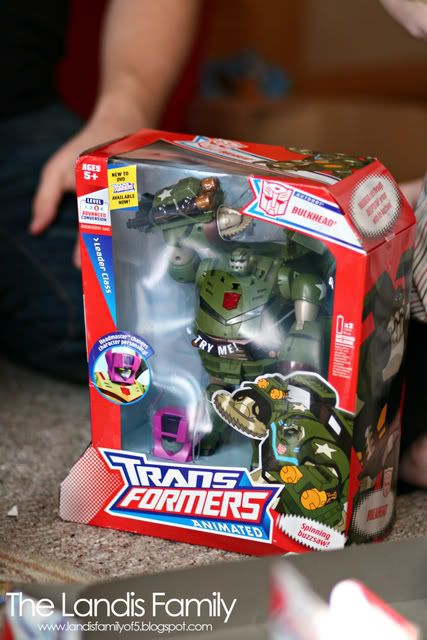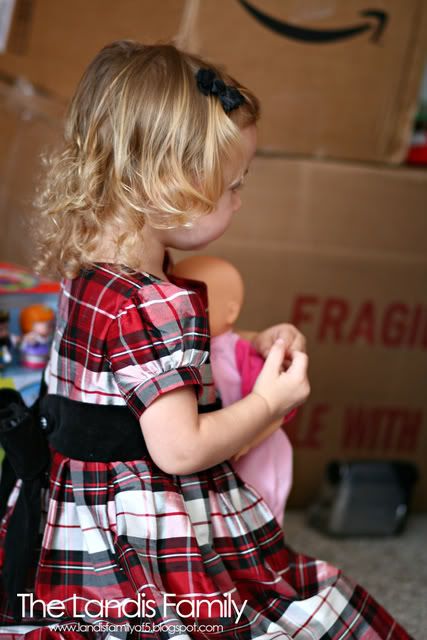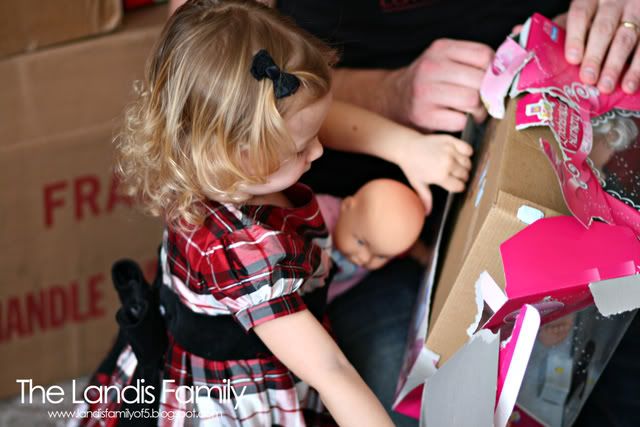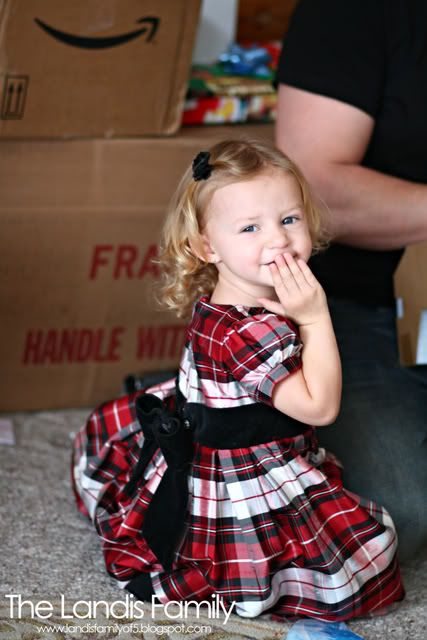 A little break from playing with their goods!!!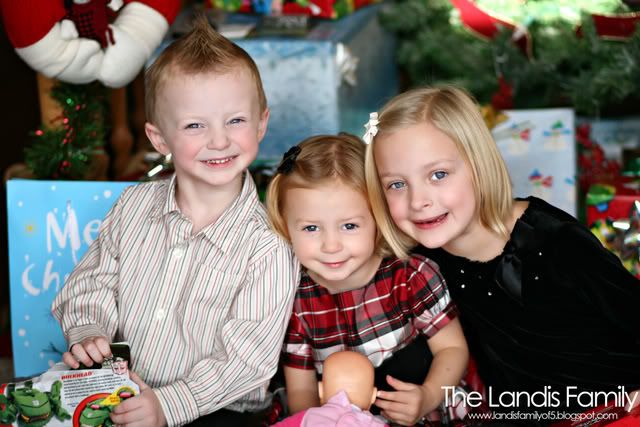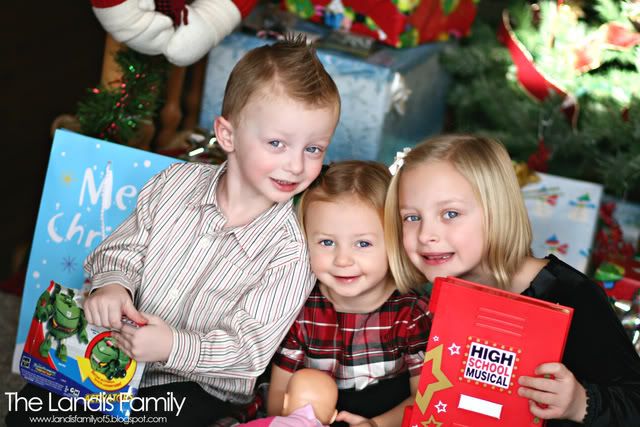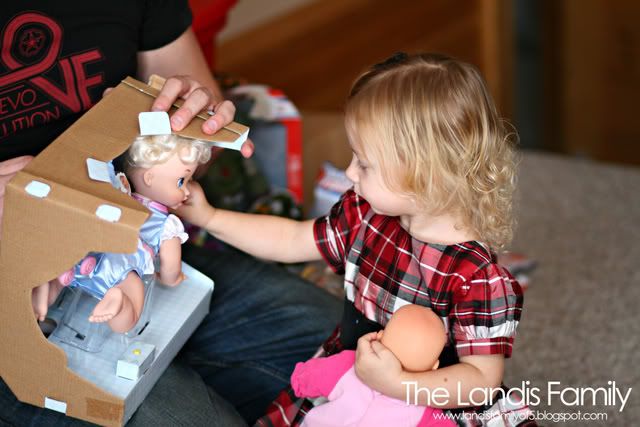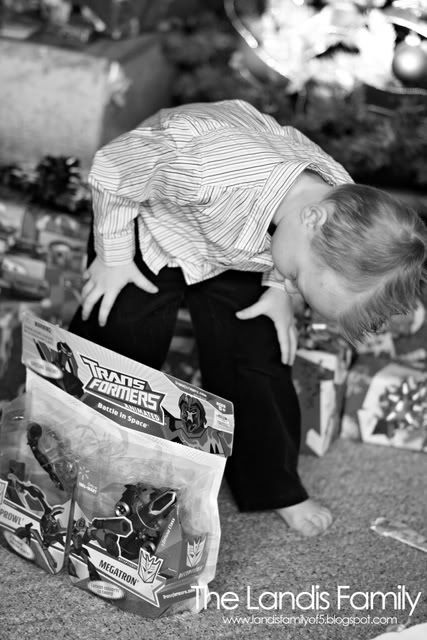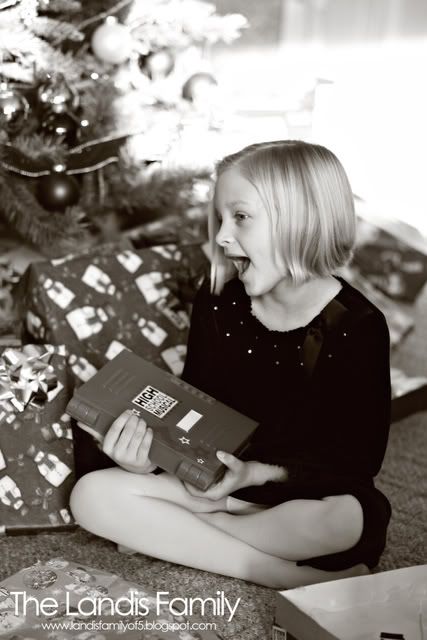 I loved some of the light coming in from the windows in my mom's family room...so I just kept snapping away! :-)