Hunting deer is a very popular sport for many people all over the U.S...so living in Wisconsin is no exception! My mom's husband, Jim, is an avid hunter. He feeds the deer in the fall and over the winter! My mom & Jim live in the country so there is wildlife galore everywhere! But, since Jim feeds the deer, they come right up to the house so we can enjoy watching all the deer through the living room window! The kids LOVE it! But, we all know what happens to Bambi's mother! And the children were able to experience firsthand what hunting is all about. With hunting, you have to gut & skin the deer...so Jim does this himself. This was our kids firsthand account...and I apologize if it grosses anyone out!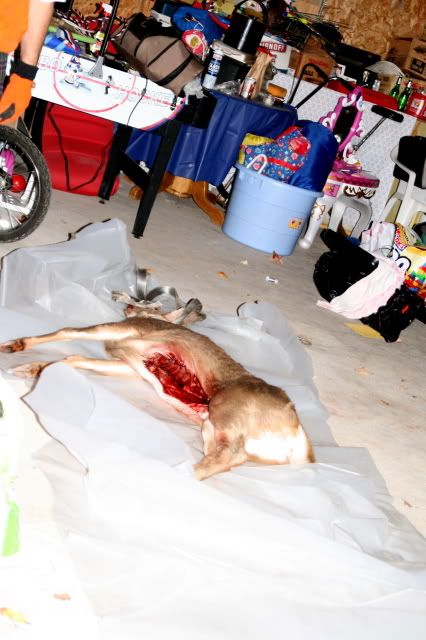 Hmmm...we just watched Bambi...he is so sweet & fun...what is going on here???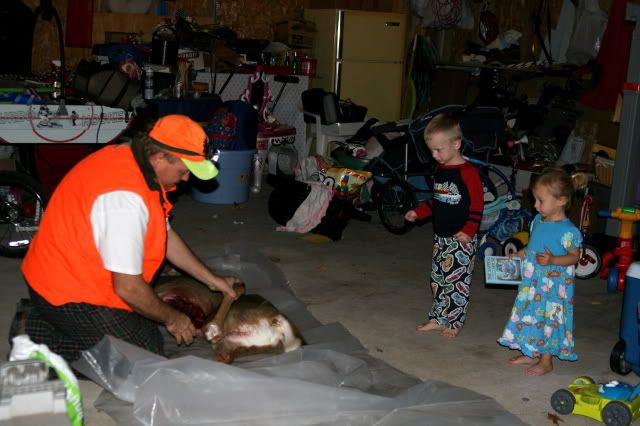 Amara taking a very back seat...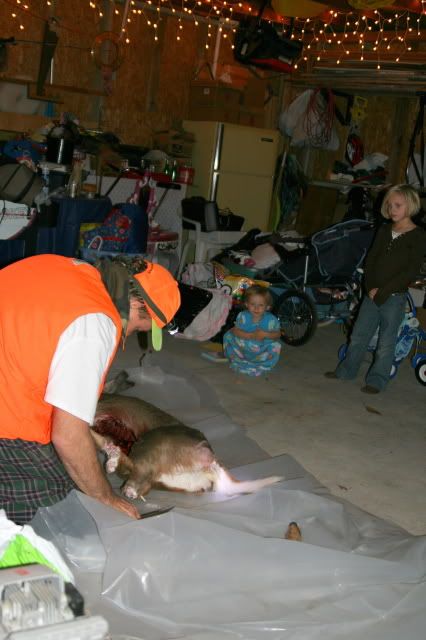 She looks a little concerned...doesn't she???