This little girl makes us so proud! Despite moving to a new place & all of the moving around and changes that have gone on the past 2 years...Makenzie has adjusted so well and is doing so awesome in school.
Last evening, we had Makenzie's conference at school & her teacher was so enthusiastic about Makenzie. She said that Makenzie is such an awesome little girl...incredibly helpful, bright, hardworker, smart, well liked by her peers & so much fun. She told us that she has been teaching for over 10 years in several locations around the country, has her master's degree and is a reading specialist & she said that Makenzie is one of the brightest children she's seen and was so encouraged by how much Makenzie loves to learn. She showed us the work Makenzie is doing in class & emphasized that Makenzie is only in first grade and the level of work she is doing is much higher! When you are looking at the standard level of work (she was showing us the actual materials that are standard) and then what Makenzie is capable of doing & is doing...it really put into perspective what a bright little girl she is! Even though at home, we see how easily she completes her work and just LOVES to learn...when you see the actual materials...it's really awesome. Miss Krieg shared with us that because Makenzie is at a very high level, she has recognized that in her by giving Makenzie special things to do around the class to help others. She gave her a special job of being a "math captain" so when she is done with her assignments, Miss Krieg has Makenzie sit with other children who may struggle & offer some help. She emphasized that she doesn't want Makenzie to give them the answer, but help them work through it...and that she does a fabulous job of encouraging the kids with their work. She gave us some examples of how Makenzie helps and it was so funny. But the one thing that I LOVE about her teacher...is that she never labels the children into groups or tells them that someone is at a higher level. She skillfully integrates amazing wording & grouping to encourage all of the children to succeed. She is an amazing teacher & I am so thankful that Makenzie's first school experience has been with such talent & encouragement. I am also grateful for teachers who recognize where children are at & do a good job to cater to all of them at the level they need while they learn...in the way they need it. :-)
I had tears in my eyes during her conference because it just amazes me that even though our lives have been really unstable and crazy over the last few years; through God's grace; our dedication to our children & the love we do our best to give them has helped create an emotional stability & confidence in her that is beyond anything we could do on our own. It is not easy to be a parent. It is not easy to raise children in this society. It is not easy to "make it"...and although she is only 6 & has so much of her education ahead of her...it is so important for us to always remember that NOTHING can give our children security & confidence more than our time, committment & love. We will continue to pray for her that she will not lose that drive to work hard & that she will always have a love for learning. We are so proud of our little girl and love her so very much!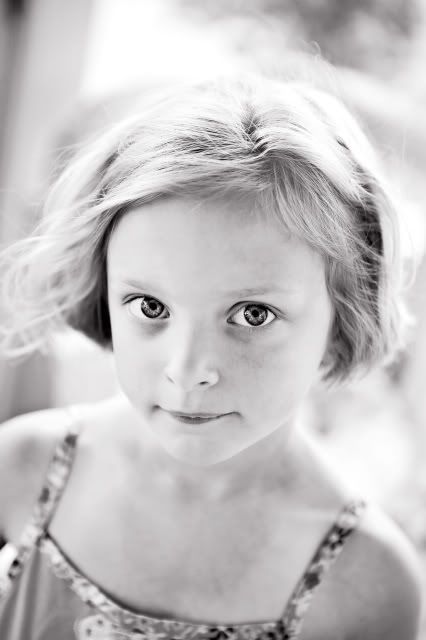 And a little bit of "toothless" silliness...