Makenzie's class had a Halloween Parade Thursday before Halloween. It was so fun & brought back many memories of the Halloween Parade's that I used to have at school when I was younger. :-) I couldn't believe how many families & parents came to school to see their children for the parade. The hallways were actually packed! We were nearly elbow to elbow with others! I know it is only for a halloween parade...but it was nice to see so many people being a part of their children's classes at school!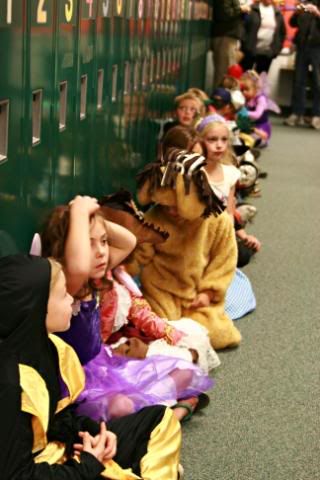 Makenzie & one of her friends...
Even the staff dressed up! :-) It was funny.
The kids as they walked down the hall...many, many people!!!
After the parade, their class had a party. Each child brought some candy to share so she had each table take turns going under their table the other kids came to "trick or treat". They loved it! Here is Makenzie with her candy bag!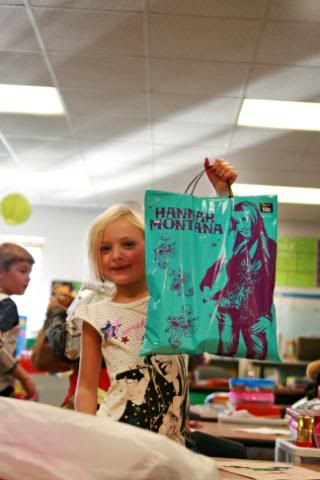 Trick or treating...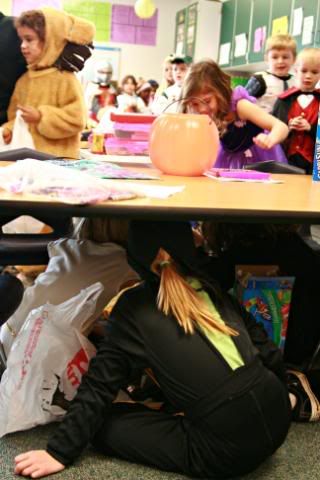 Makenzie hanging out!