Makenzie's school had a Halloween Festival a few weekends before Halloween. It was really simple...but the kids had a really nice time! There were many, many fun games for them to play, snacks and even a little haunted house. My kids LOVE fall & halloween...so they had a great time. They got some yummy candy from playing the games as well! I only took a few pictures...as we were busy chasing the kids around. Here are a few pics. :-) (They were happy they were able to dress up!)
Madden playing a football game..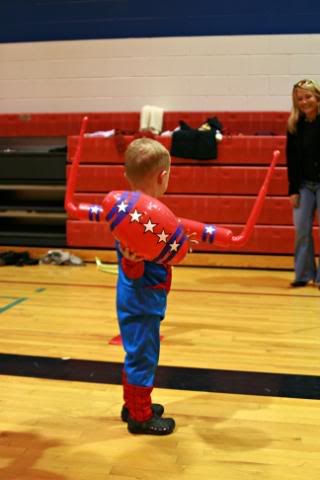 Amara giving it a try, too! She really had a lot of fun playing the games, too!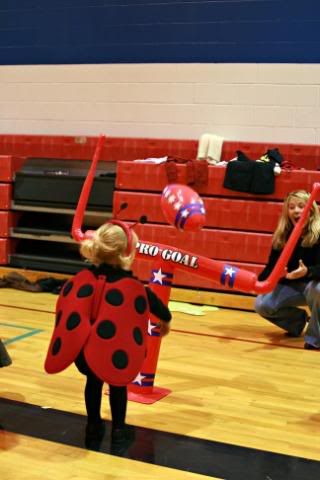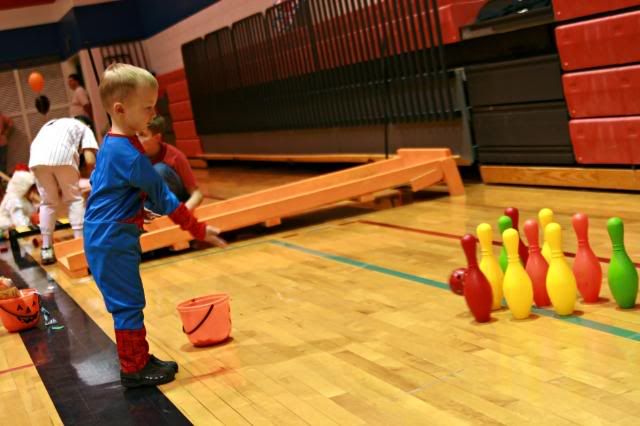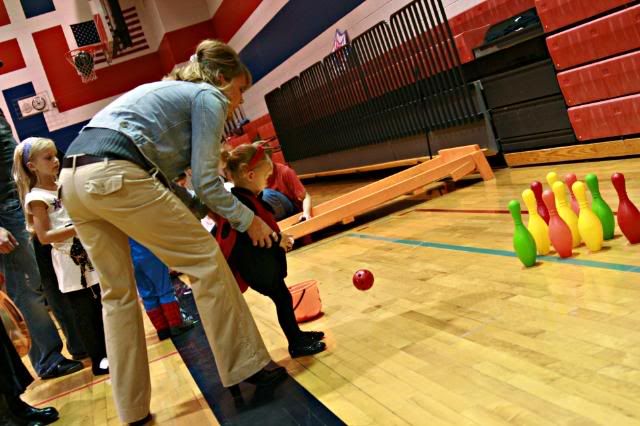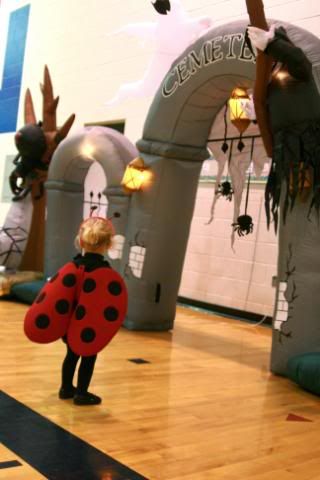 I got a few pictures of Makenzie playing...but I forgot to upload them...but I did get one of her & some friends!