Tim's birthday fell on Labor Day this year...so our Labor Day picnic was also a little celebration to celebrate Tim's birthday. :-) We all headed over to my sister Shannon's for the big bash. The weather was absolutely beautiful so the kids were able to swim & everyone hung out outside. My whole family is really close so we do lots together, which is something I absolutely love for my children...because we were really close to our cousins & aunts & uncles growing up! We all have a great time...so this day was not exempt! haha. Always filled with TONS of humor, fun & good food. :-)
P.S. some of the pictures are cut off...sorry. I am not in the mood to fix them. I use photobucket to upload & with the new blog background...my horizontal pics are not the right size. Oh well!! :-)
Hanging out in the yard playing...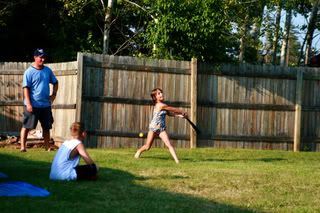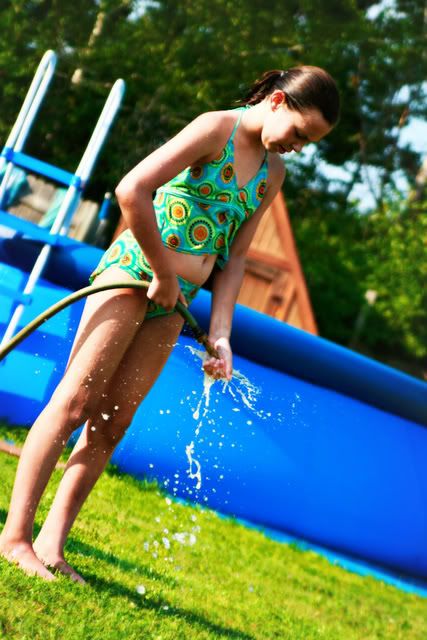 Rodney pulled out the lawnmower/tractor & gave the kids a ride on the sled...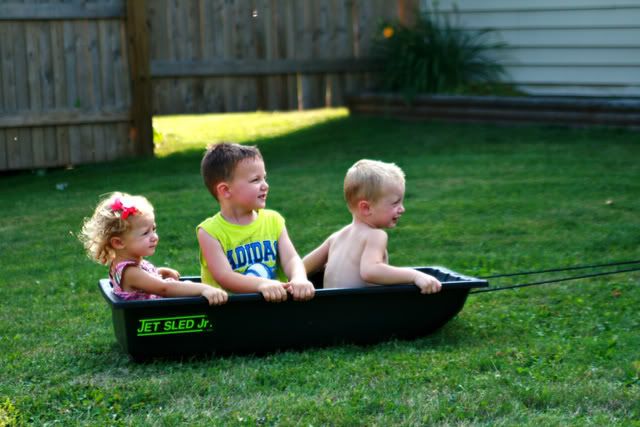 Adding water...
Madden, Carson (my sister Amy's little boy) & Amara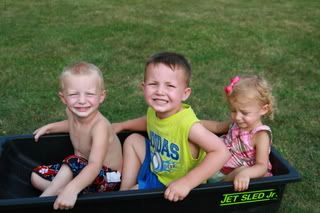 The older kids getting a ride...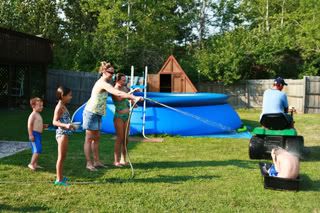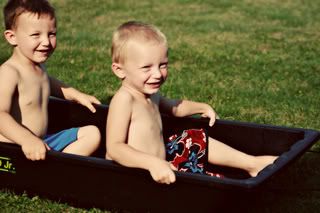 The Birthday Boy even had to get a ride...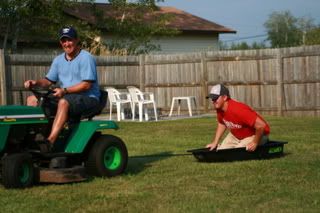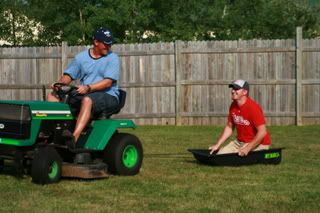 And of course the "big boys" must show off...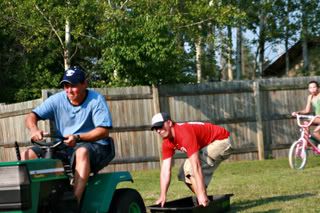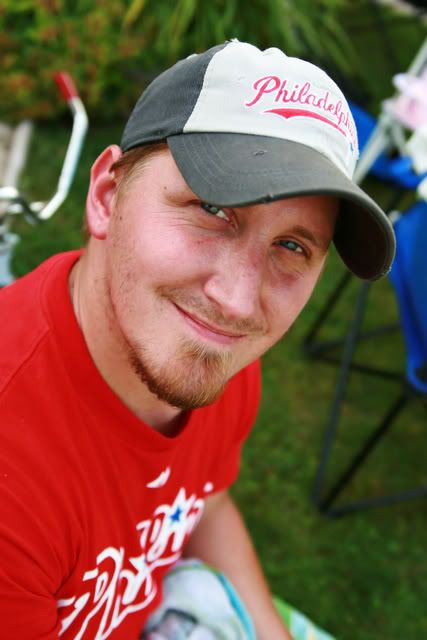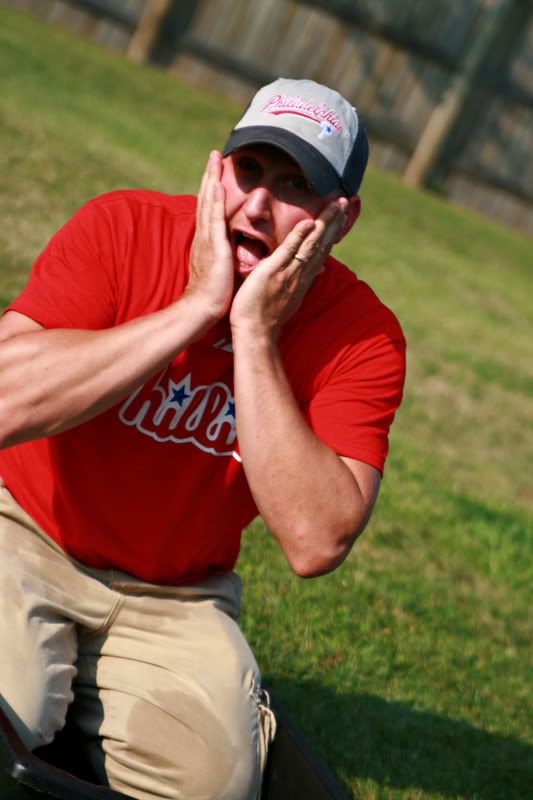 Brendan (my sister Amber's son)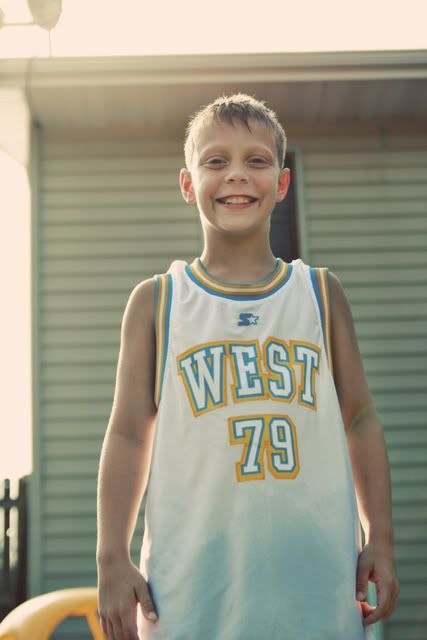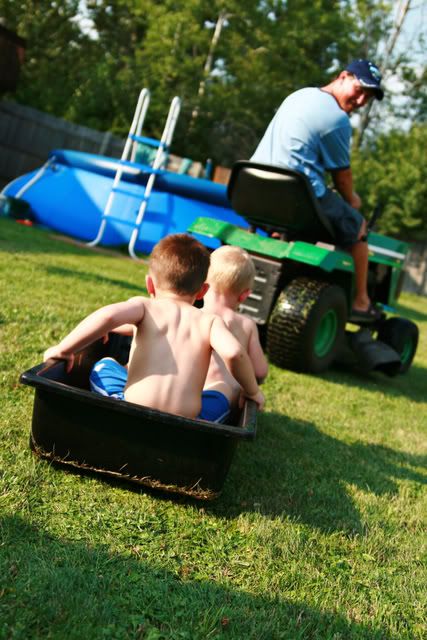 Amara & her Auntie Shannon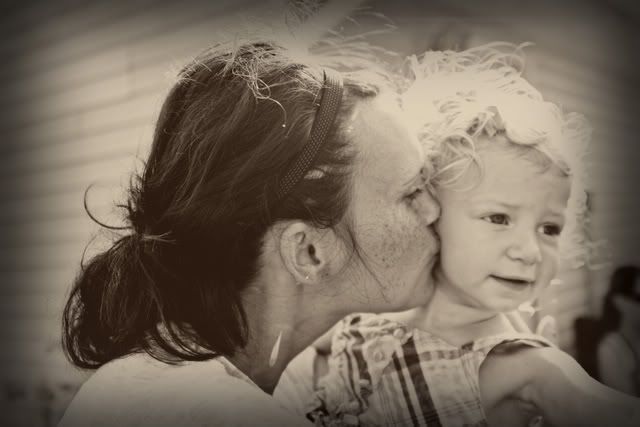 Madden loves to swim!!!
Kayleigh (my sister Shannon's oldest daughter)...yes I am biased...she's a beauty!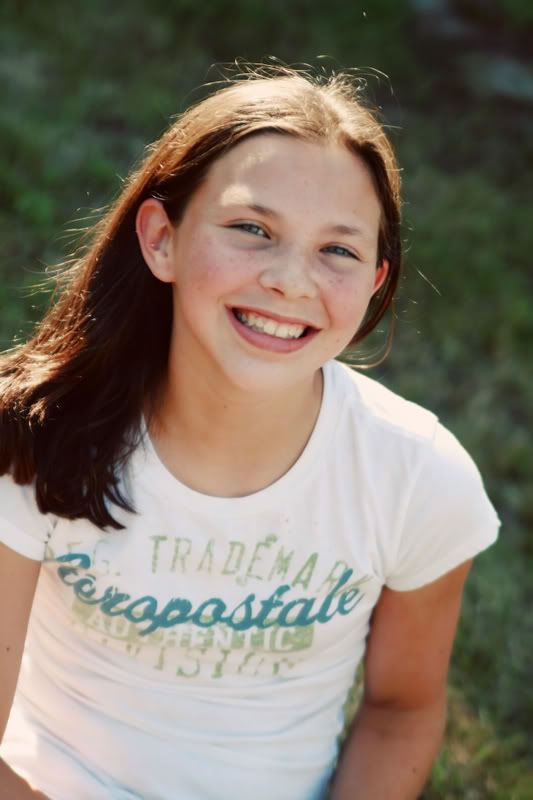 Happy Birthday, Tim!!!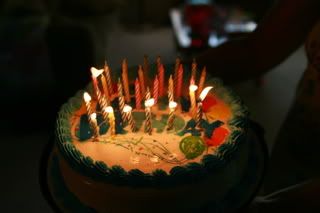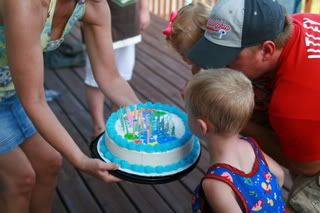 Wayne & Amber's gift to Tim....Amber is a Packer fan...Wayne, a Viking fan. They couldn't decide what to get him...so they got him both & are letting him decide. Yes, he loves the Eagles...but he has to show a loyalty to someone here.
Decisions, decisions...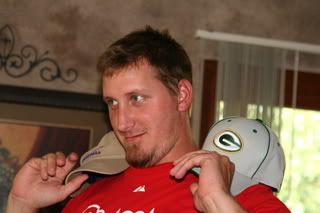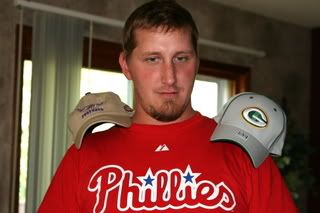 Amara busy playing...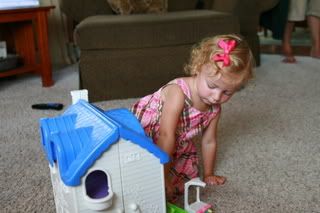 My sister, Shan, Amy & my mom