I know it has been a long time since my last blog, however, the connection I have at my mom's is extremely slow...so rather than frustrate myself with my inability to blog at optimal speeds (haha) I just decided to do it at my sisters one day...and finally am having some time to do so. :-)
We made our trek across Pennsylvania, Ohio, Indiana, Illinois & up through Wisconsin & split the 20-24 hour drive into 2 days. It worked out nicely & the kids did awesome! I would love to be all organized here with my blogging, but I am just going to put some moving pictures up, some traveling pics up & will be adding some family ones & things we've done so far this fall. :-) I don't have much time to blog all orderly...so rather than wait for some time to sit & blog orderly...I am just going to BLOG! :-)
We got our moving truck on Wednesday and spent the day emptying out our storage unit. Tim's sister Wanda & Tim's day & our nephew Andrew & their cousin Angelica, helped us load everything onto the truck. We then went over to Tim's parents where our brother in law, Shannon joined us to empty the truck & repack everything from both the storage unit & what we had at Tim's parents. THANK YOU, guys for helping us! It was greatly appreciated! Your offering meant a lot! We enjoyed some pizza for dinner & kept on packing! Wanda & Shannon's kids helped & played all day with the kids. Tim's mom helped with the kids & the neighbor children came over to visit & have one last playdate with the kids. Our children became very good friends with the neighbors, so they were all sad to leave each other. Tim's cousin, Dan & his wife, Michelle & their kids stopped by to say goodbye as well.
Well, here are some pics!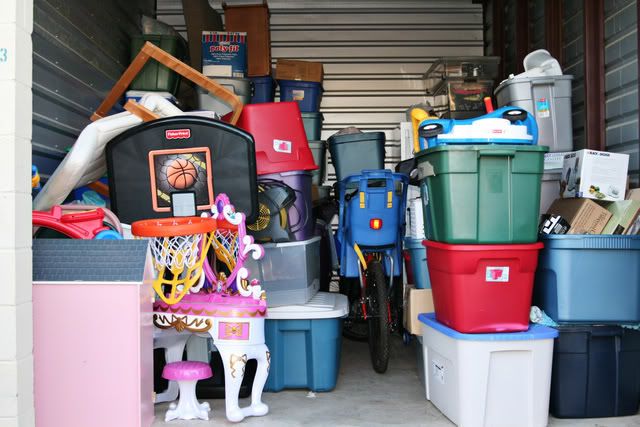 Tim & I spent one day going through our storage unit & tossing & giving away what we could live without! All cleaned up!!!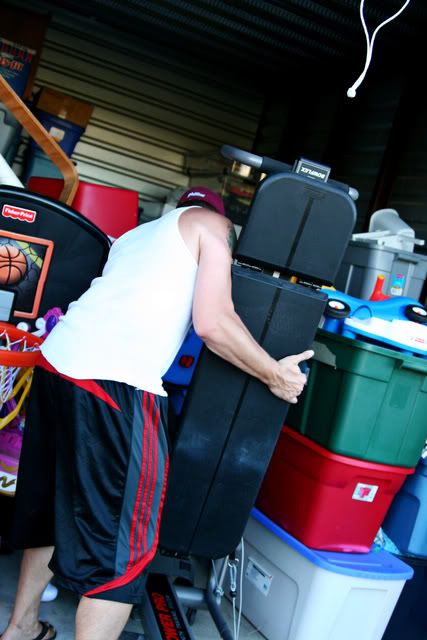 Good-bye good old toys! :-(
Then, after a really long day (but productive I must say!!), Tim & I went to Chipotle...the BEST place to eat, ever!!!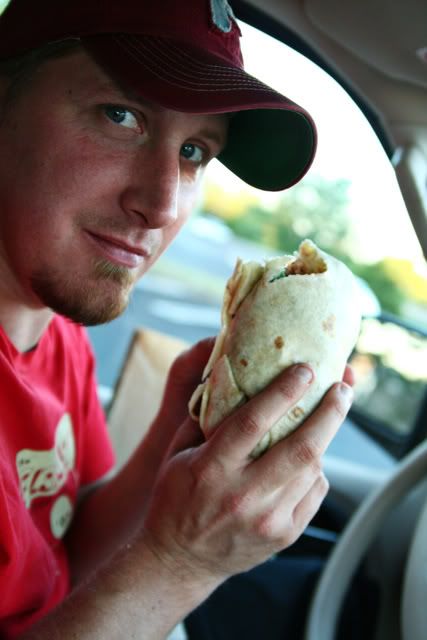 Look at the size of these burritos!!! Very yummy! Filled with steak, lettuce, beans, rice, corn, salsa, cheese...must I say more??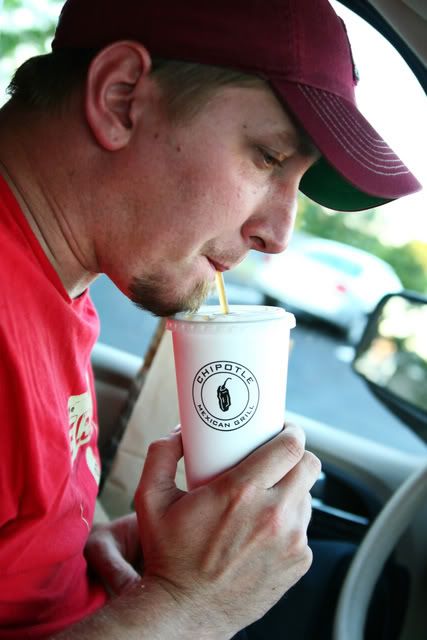 Moving truck day...packing up everything inside...First...an empty view...and of course the kids HAD to go play in it for a little while. :-)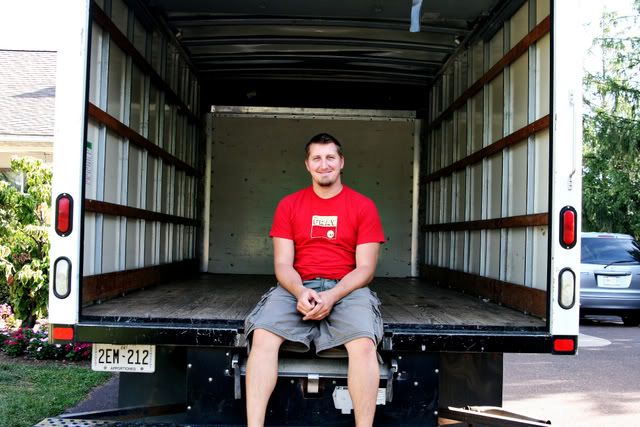 Did I mention they just woke up??? Raggamuffins at their best!!! :-)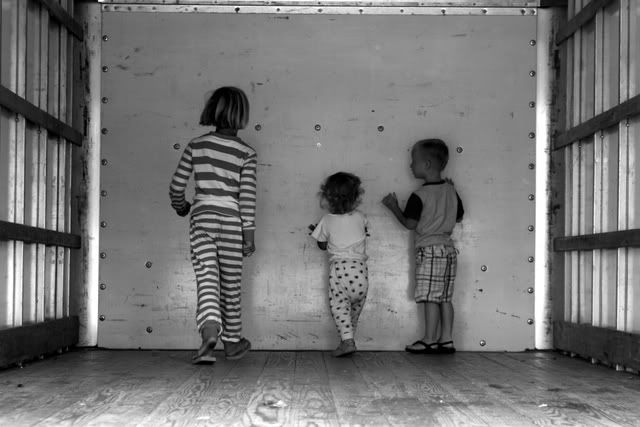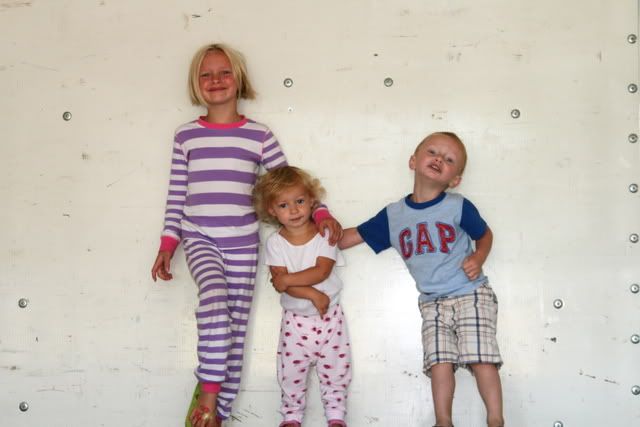 Going to the storage unit to load up...thanks helpers! :-)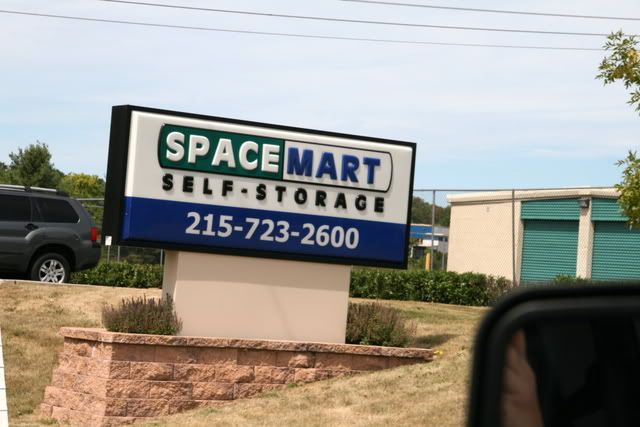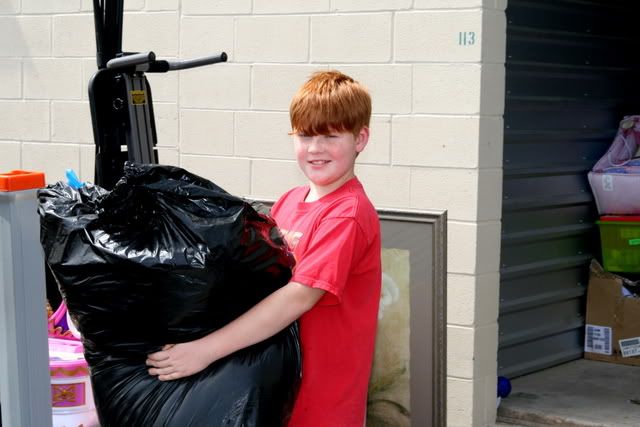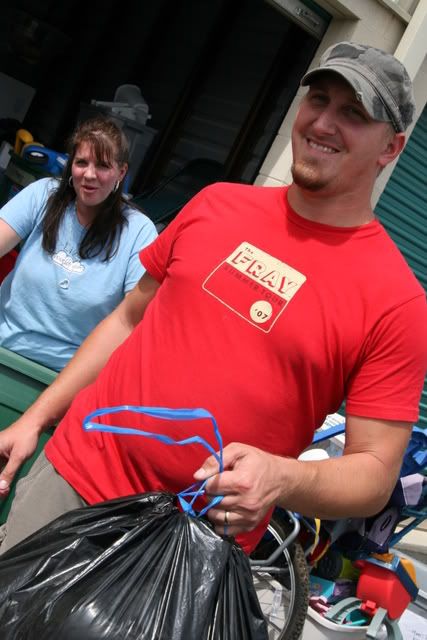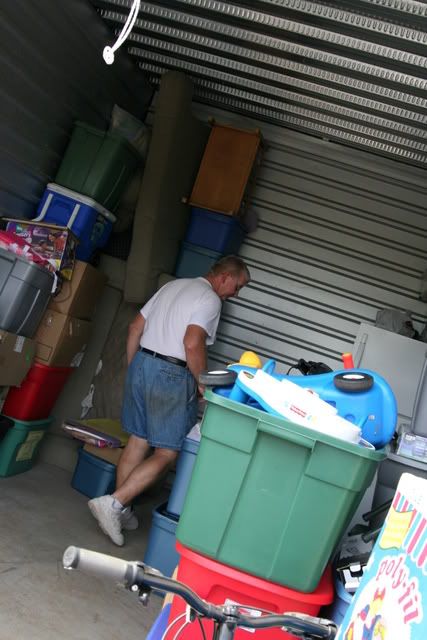 Back at the house finishing loading up...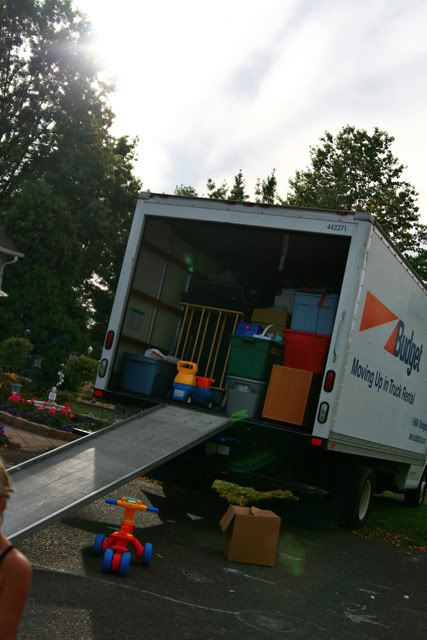 Our kids had an awesome summer with our neighbor children...they had so much fun! They would swim in Tim's parent's pool...the kids would go to theirs...countless late night evenings running around & many an icecream cone for these kiddos! We will miss them! Makenzie & Bayleigh exchanged best friend bracelets that I had...they loved them! And Bayleigh kept asking what time we were leaving in the morning...well, we got off to a late start...and at about 7:30 a.m...I heard this little voice calling for Makenzie...it was Bayleigh...wanting to say goodbye one more time. How sweet. :-( They were able to play together for another hour or so until we left.
All the kiddos playing "gas station" while we loaded up!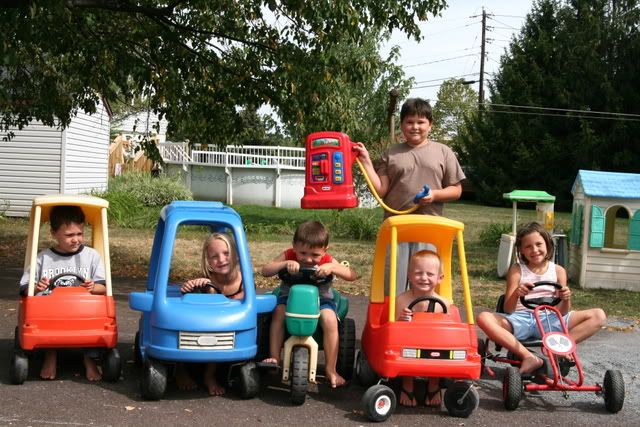 Everyone hanging' on the moving truck...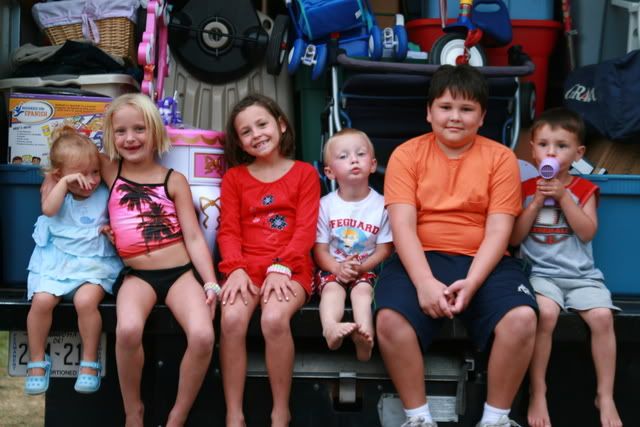 Makenzie & Bayleigh in the morning. :-)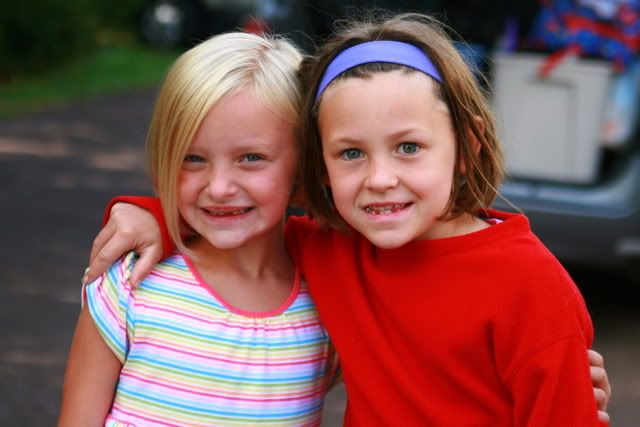 Christopher & Andrew were over, too...they all had so much fun playing one last time before we leave!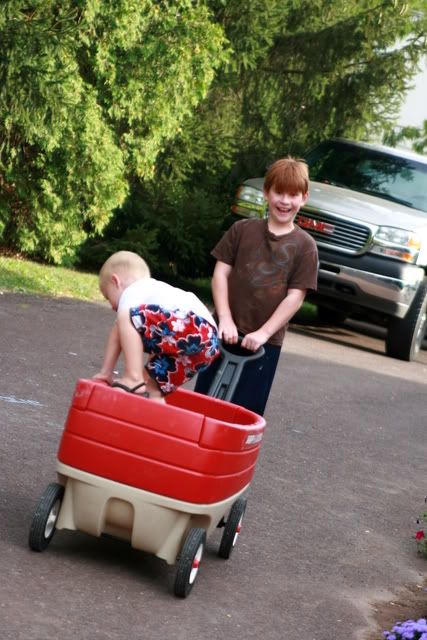 Madden enjoying the truck & ramp. :-) Boys...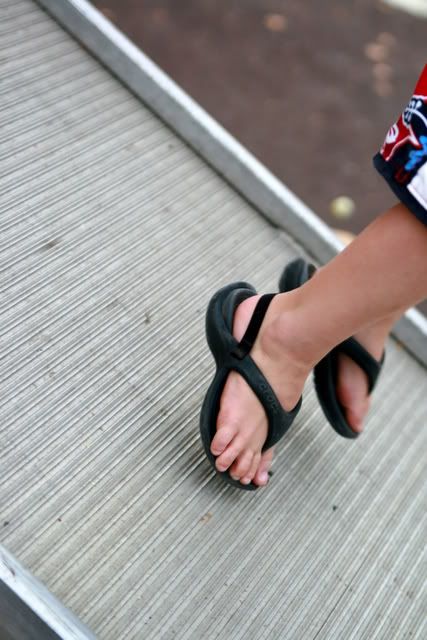 Mom-mom & Pop-pop at the swings one last time, too! :-(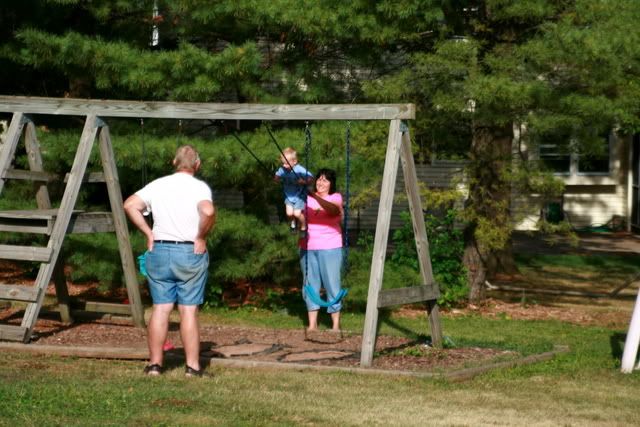 My driving vehicle. :-) Me & the girlies...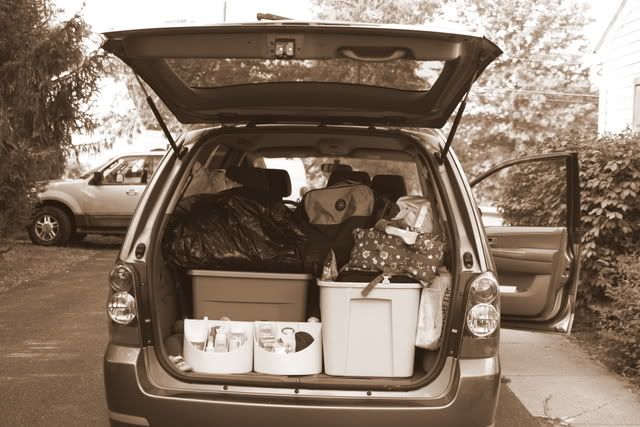 Kenz ready for a new adventure!!!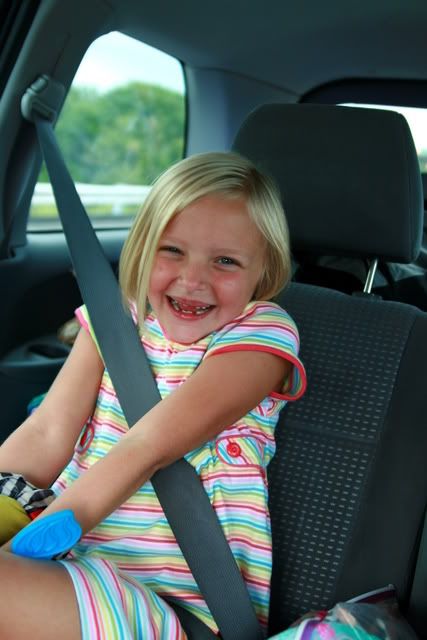 Stuck in PA for about an hour...a tractor trailer was over.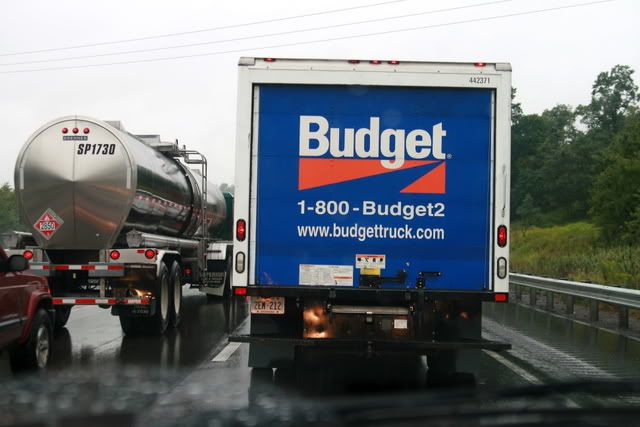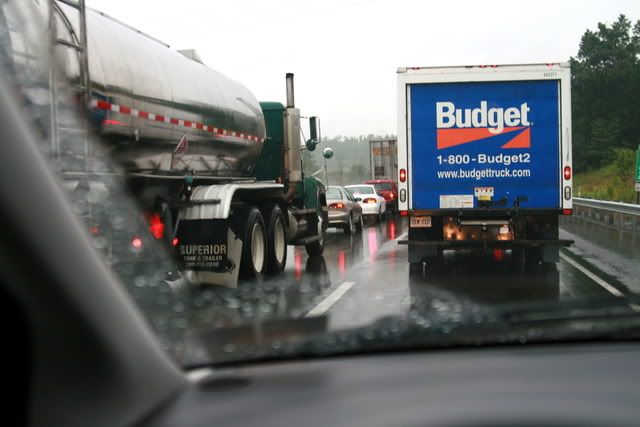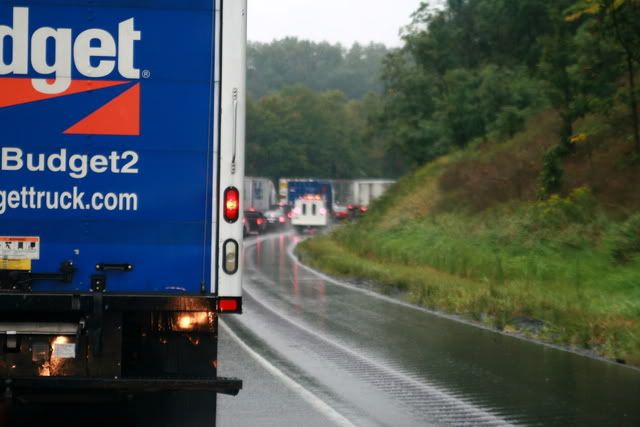 In the girl car...we just sang a bunch of songs together to keep us busy...it was kind of fun! :-)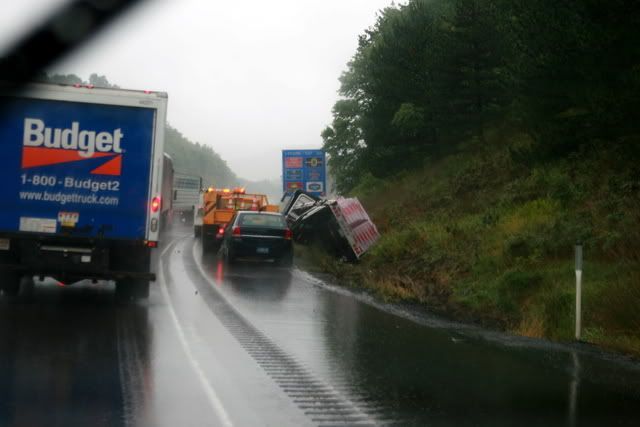 We stopped off in Ohio to sleep for the night and the hotel was perfect for kids! The kids swam, played games & played on the big slides & climbers. It was fun! :-) In the morning, we got started bright & early & had a quick breakfast in our room & we were off!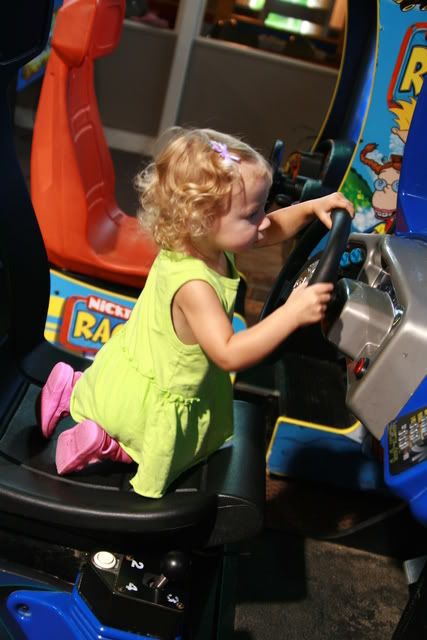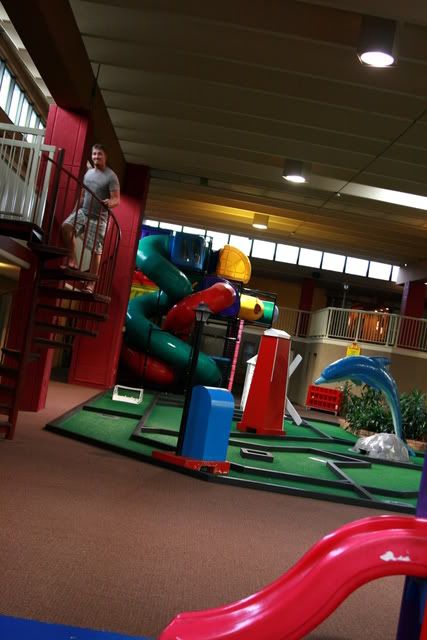 It was great...they had a big pool, a kiddie pool & a hot tub. Perfect for all of our kids...and us!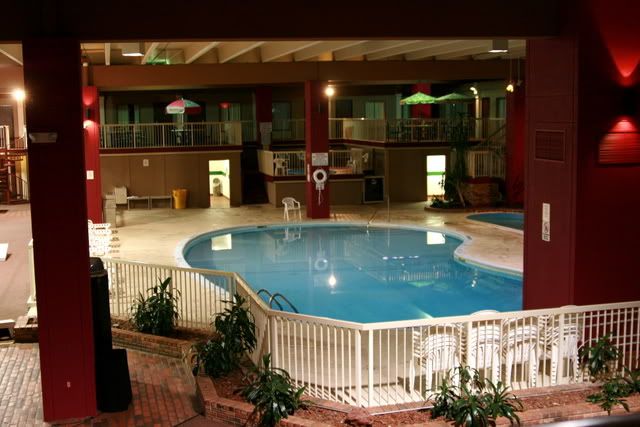 Driving in Illinois before the sun set...I snapped this while I was driving...whoops. :-) Honestly...it was the only one I snapped while I was moving. I promise!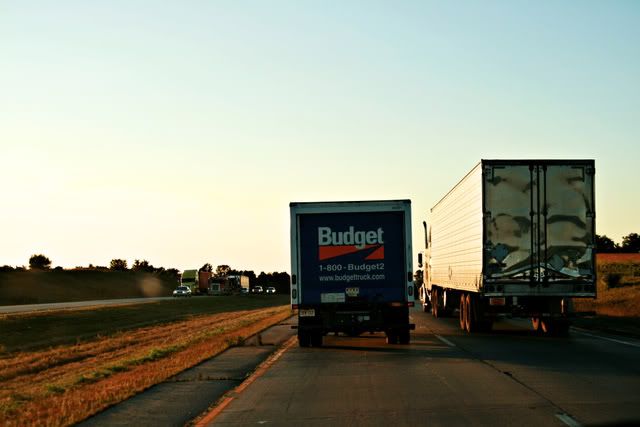 We made it to Wisconsin at 1:00 a.m. How awesome it was to be home! :-)