It's someone's birthday...I wonder who it could be???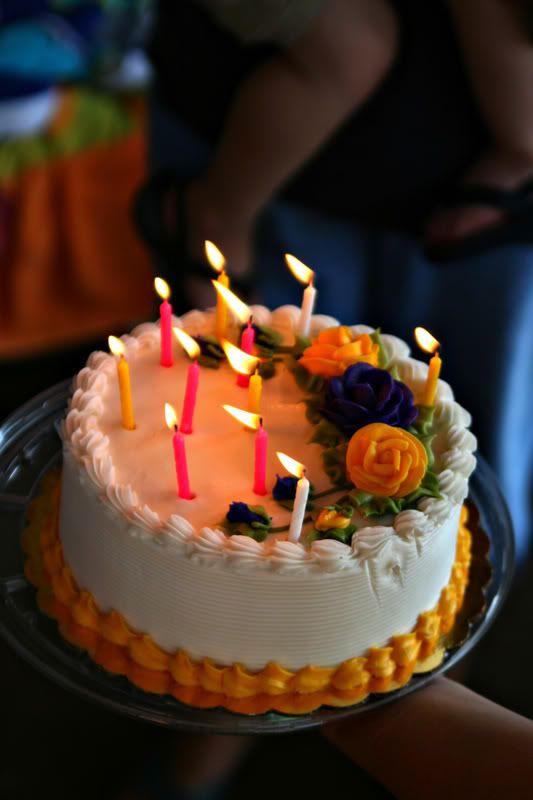 Suprise! It's yours!! (Tim's mom) :-) She was very suprised...but this was a totally staged photo...no one makes a goofy face like that on accident! haha. There's a few more pics of her doing some goofy faces...but I'll spare her the embarassment & put up the best one!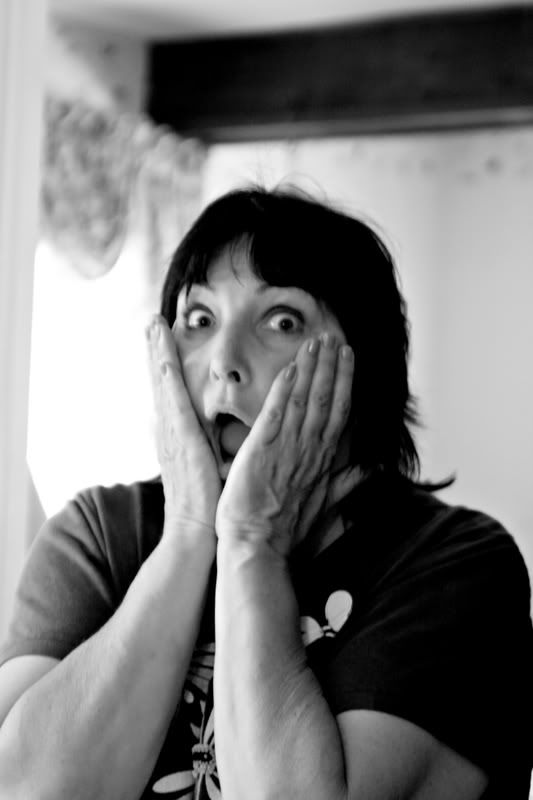 We had pizza & cake & ice cream! Yummy!
Mom-mom being sung to...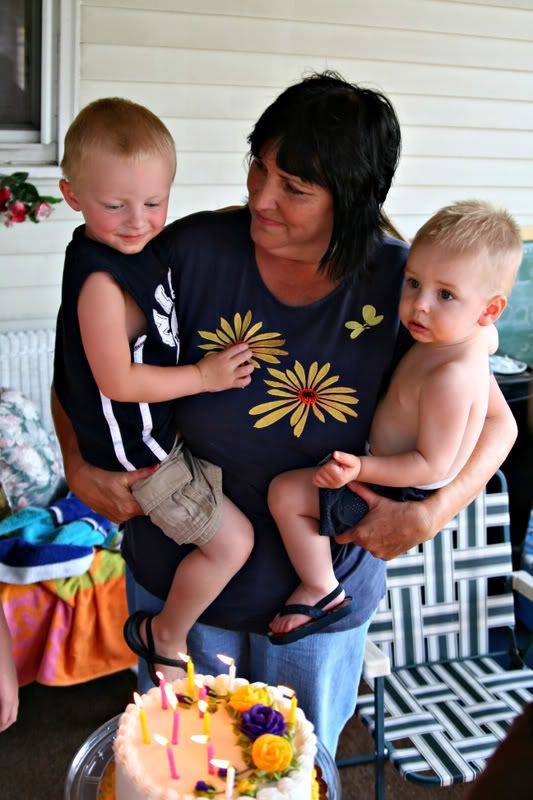 And blowing out her candles...with a little help from Madden!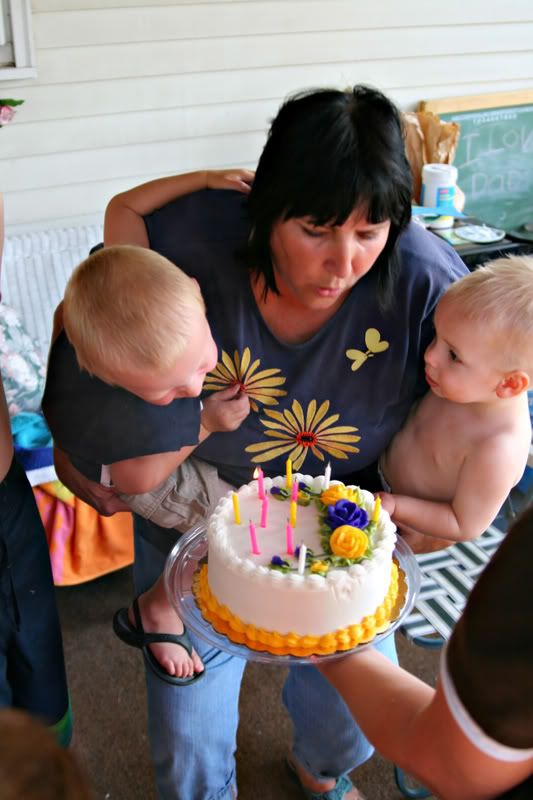 I love these next two pictures...they are so random...everyone is doing something different & do you see what I was laughing at? Hint, hint...my son, Madden & his little cousin sitting on mom-mom's lap...it's hysterical!
At least everyone is "kind-of" looking...:-)
Even the little ones enjoyed some cake & icecream...here's Carson with his cone!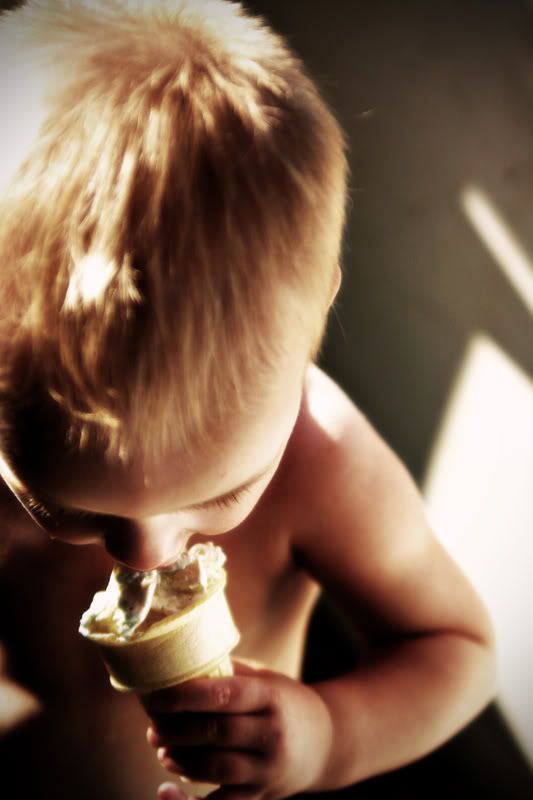 We had a great time together! And of course...the kids had SO much fun! :-)