We have really been enjoying the warm summer so far! The kids have a blast in the pool & I don't mind it myself! It definitely cools us off! And it sure beats fighting the crowds at the public pools! These pics were actually from Father's Day...which was a great day together! :-)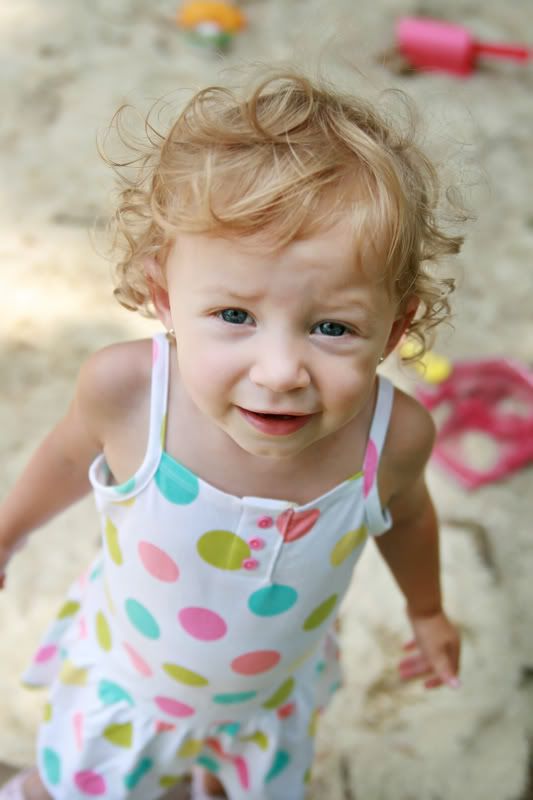 Fishy #1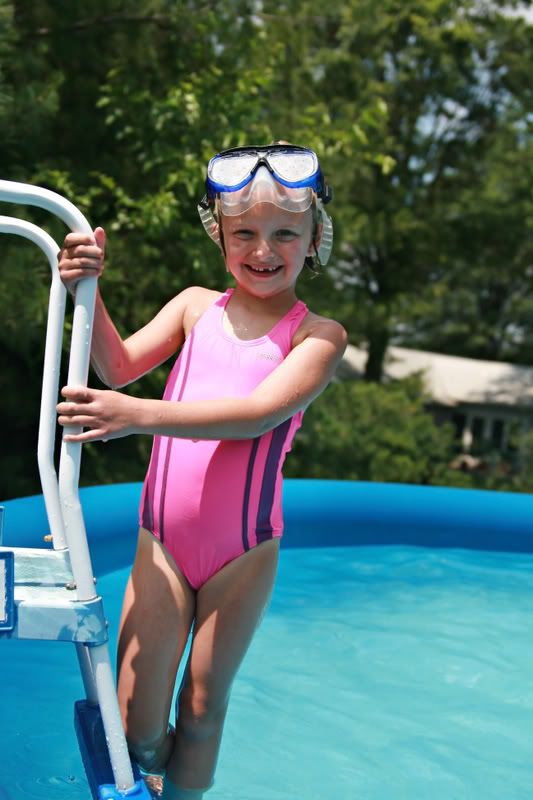 Fishy #2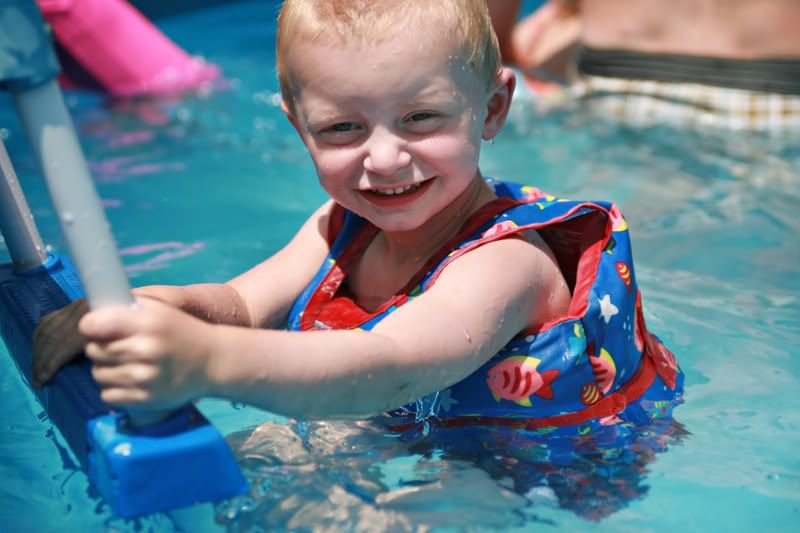 Fishy #3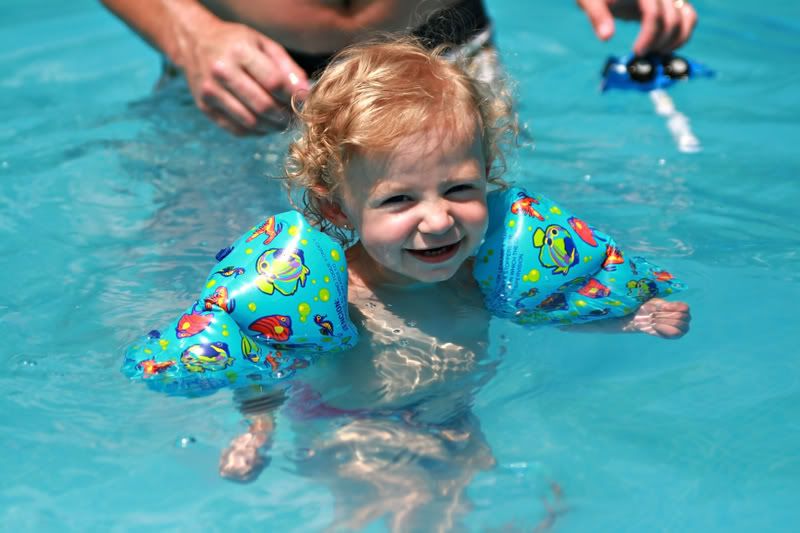 All of our kids LOVE the water. Makenzie has been a little fish since she was a baby. It took Madden a little longer to enjoy the big pool as a baby...but this year he is LOVING it again! He does really well too. We just put this little life vest on him & he goes in & out of the pool himself & swims with the big kids! Yay, bud! Amara is too funny...she is so little...so no life vest really fits her properly...and the one that does does not keep her upright. It tilts her onto her back. So, we got her these big old swimmies & they actually work! They keep her upright & she swims! It is so funny because she is so little & the swimmies are SO big...but she swims her little body around. So cute!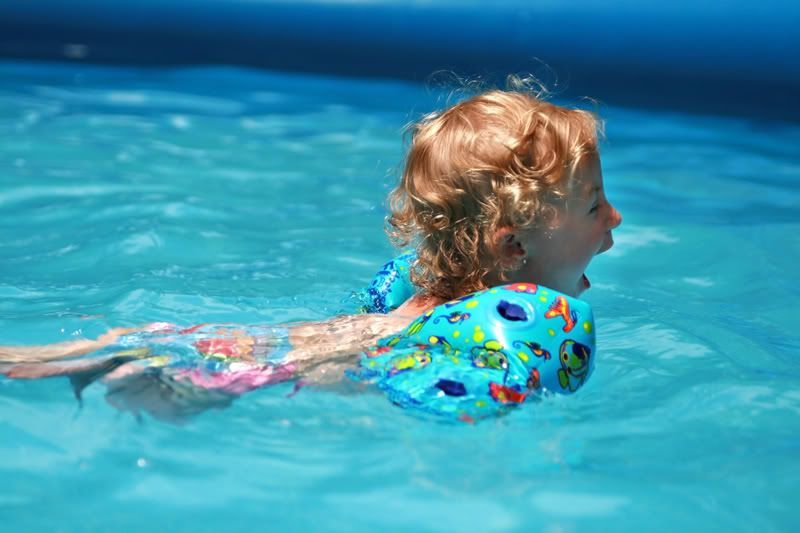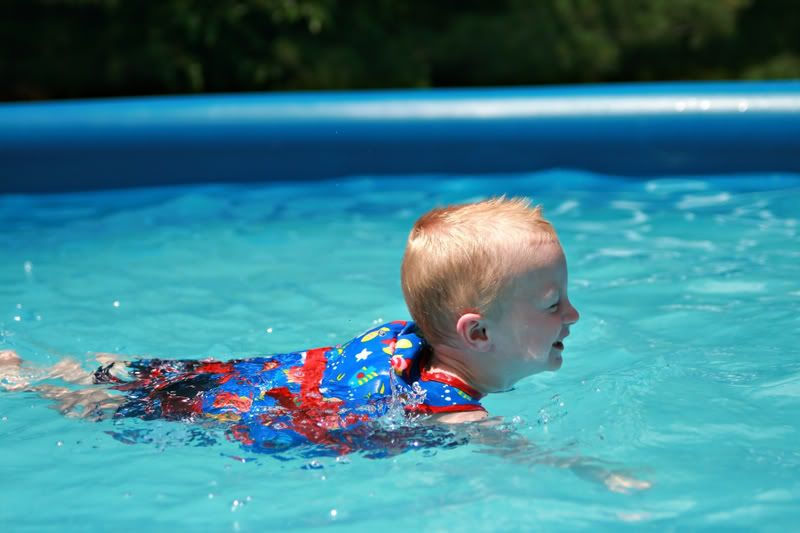 Daddy & the kids...Happy Father's Day!!!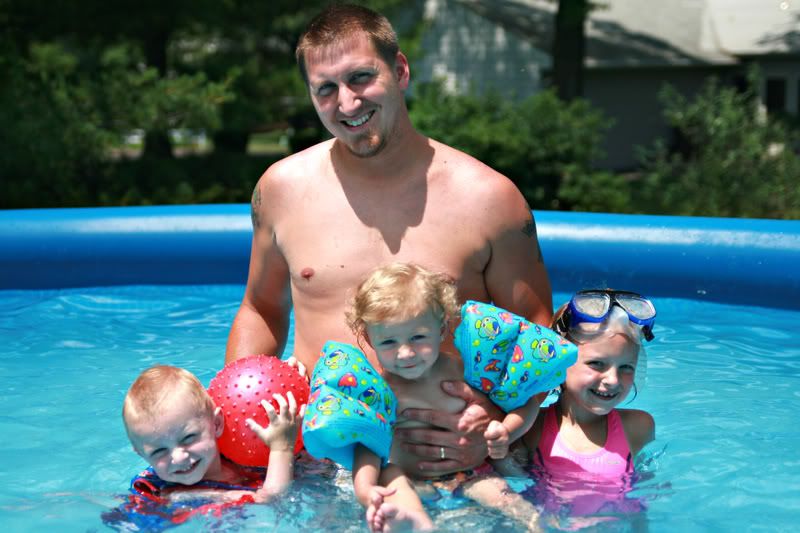 Later on that day...after a LONG afternoon of swimming...we had some tired little kiddies...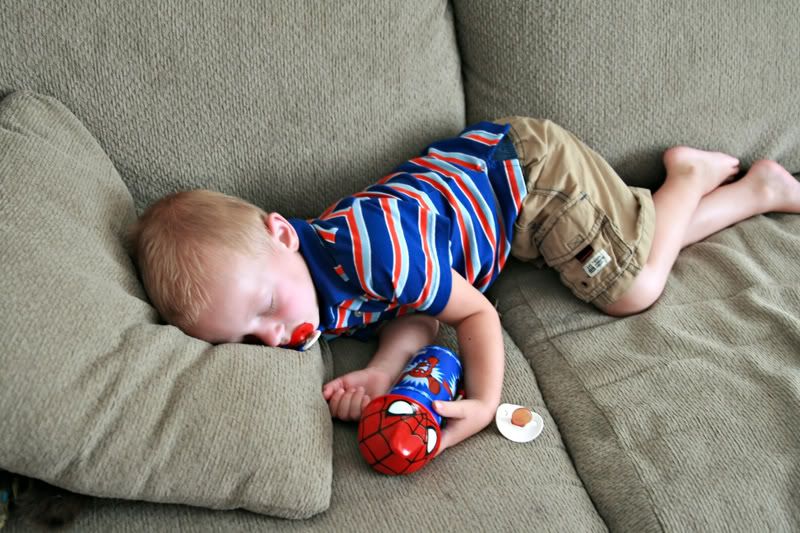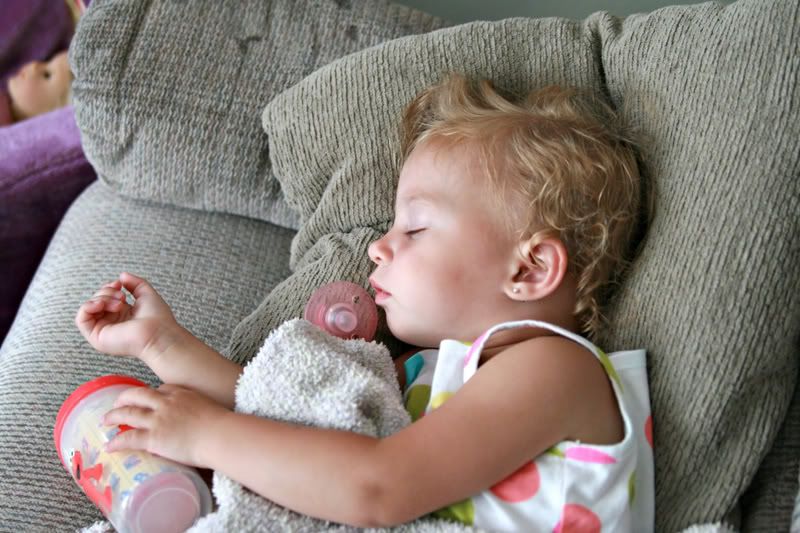 And then after they work up...back to it! Here is Madden on the big boy swing! He does so well on it! He sure is growing up!!! Over the past 2 months...Madden has just exploded with independence & is such a bright little boy! His speech is coming along nicely & with his improved speech is a hilarious personality. We are always laughing at things he says...