Madden received his special birthday gift from, Nana (my mom) a few weeks ago...so he was very excited to open & see what was inside! My mom cannot just sent one of the kids something...so everyone got some goodies!
My mom sent Madden some money & we went to Target & I let Madden pick out what he wanted. He chose:
A kid pool with an inflatable slide...(the kids LOVE it!), some water table toys & buckets, some bubble guns & bubbles, a few little jets & I chose to have him pick out 5 outfits for summer...so he picked out some red & blue shirts & shorts. :-) THANKS, NANA!
Madden's Card...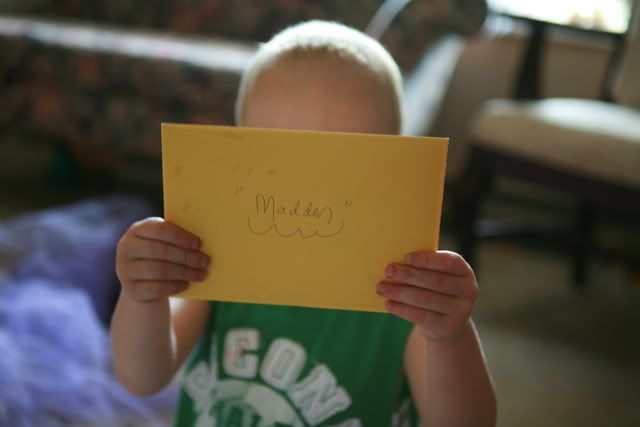 The cute outfit Nana sent!
Goodies!!!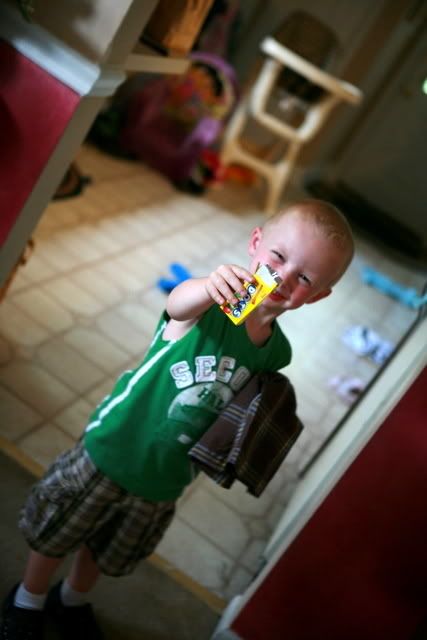 Nana sent Makenzie & Amara a few outfits for summer, too. CUTE! Makenzie got an adorable Hannah Montana shirt & shorts...