Several weeks ago, we had quite a bit of rain. Now, we're having awesome weather...but it has to rain...so we enjoy that sometimes, too. This evening, we thought it would be fun to let the kids go out & run in the rain! They had SO much fun! It was really chilly out, but they didn't care one bit. Madden was in his special outfit again...really...he DOES wear clothes! haha.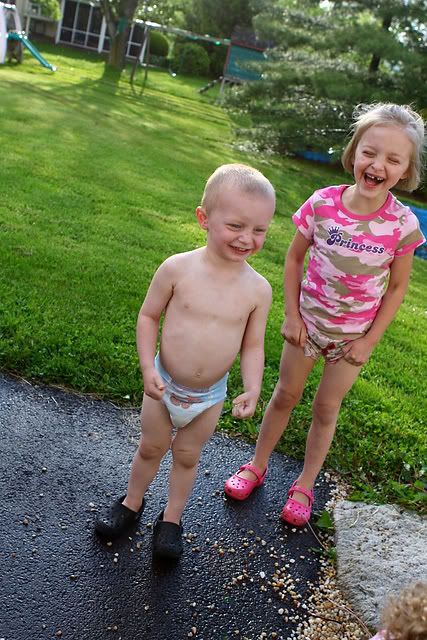 Madden making a SPLASH!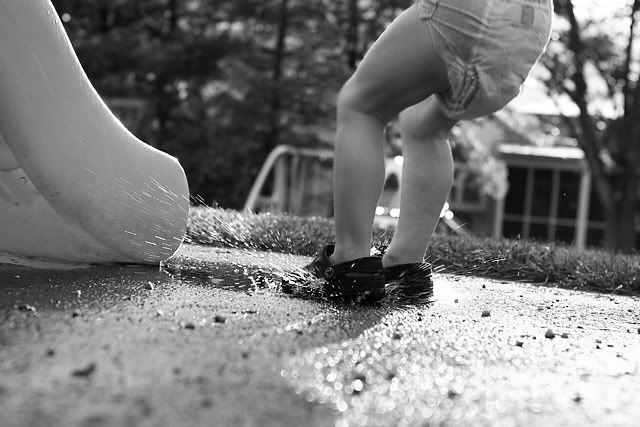 They found this one spot where all the water gathers & were just looking at it at this point...they didn't realize that mommy & daddy were going to let them splash & jump in it!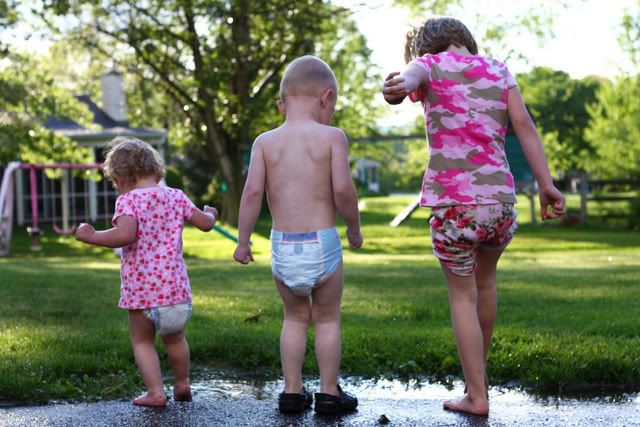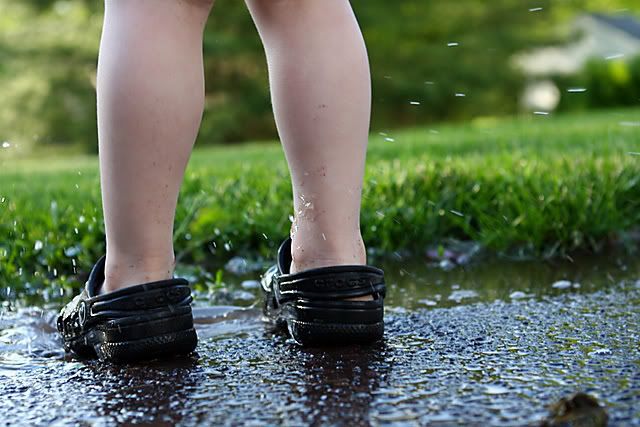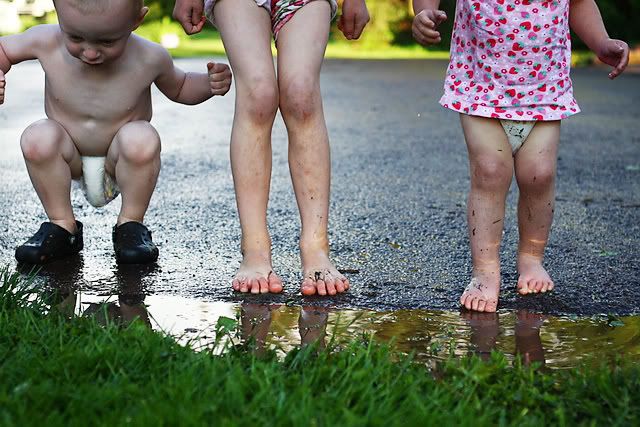 Madden's FAVORITE shoes...the little croc icon is worn off he wears them so much!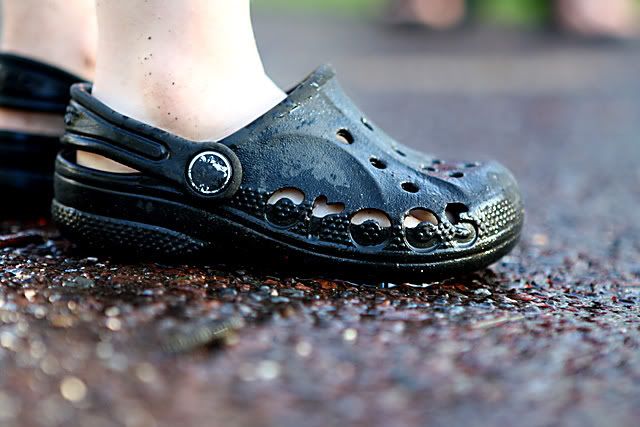 And then there's Amara...the little dare devil that went for the gold & jumped right on in...she's a crazy little girl!!!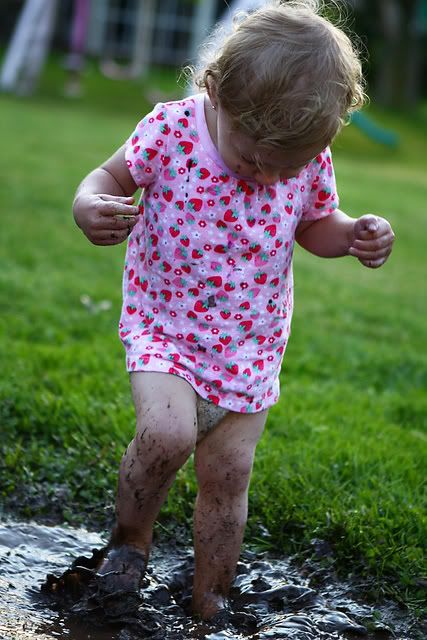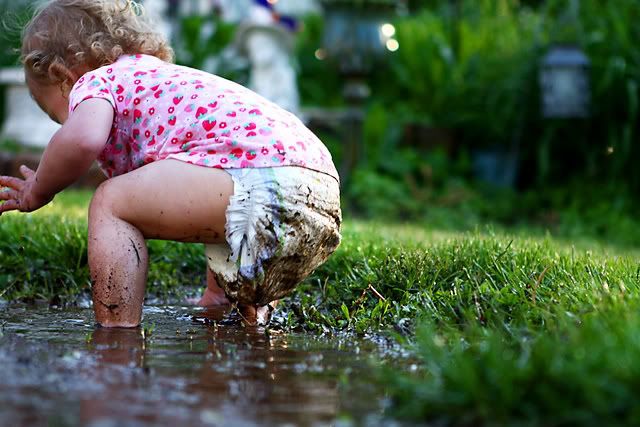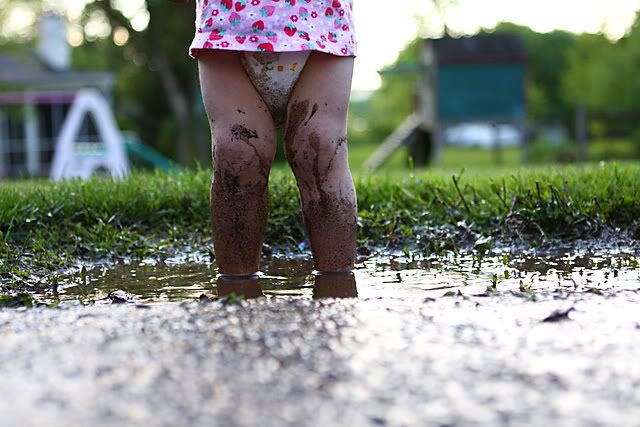 This is just ALL too exciting!!!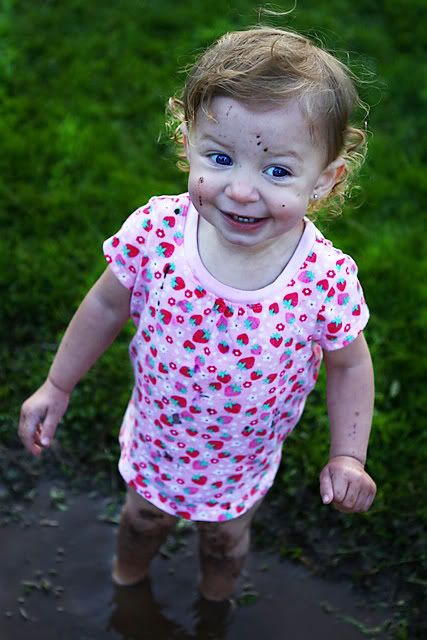 I'm sure you know what's coming next here...she's eyeing up her next move...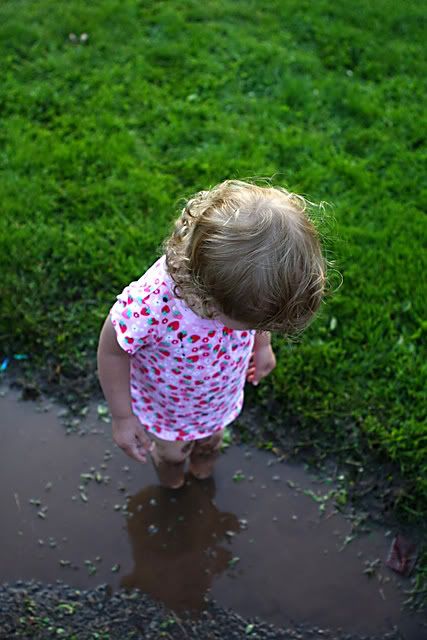 TOLD YOU SO!!!