The Promenade Shops up in Center Valley is one of our families FAVORITE places to walk around in the summer with the kids. It's a beautiful shopping center...but we just love to go up & listen the the Thursday bands sometimes & do some of the complimentary activities that they hold there.
One of Makenzie's FAVORITE things about the Promenade is in the middle of the shopping area is the concert seating area & a huge ground fountain that is open to the public a.k.a. children to run around in! It's a huge hit & at first we used to let the kids get wet & we'd deal with it...but those who are familiar with the fountain just bring their suits & towels now! Madden was a little disinterested with the fountains as he was having fun going up & down the stairs & being up on top looking out from there. Amara was sleeping for 1/2 of it...but soon woke up & played in the fountains a bit, but liked the stairs, too. :-) I took the kids a few weeks ago during on of the hot & humid days...they had fun!!!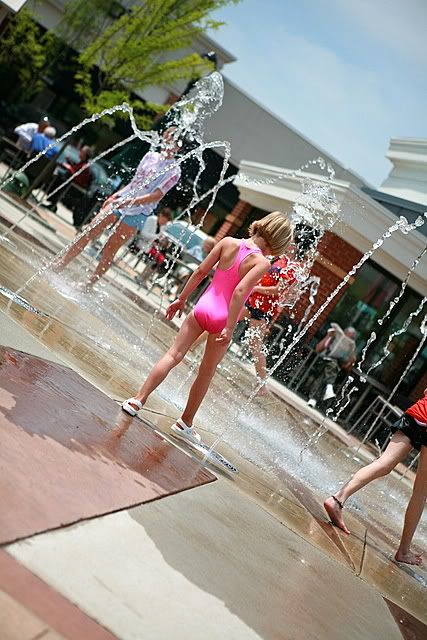 And she's off!!!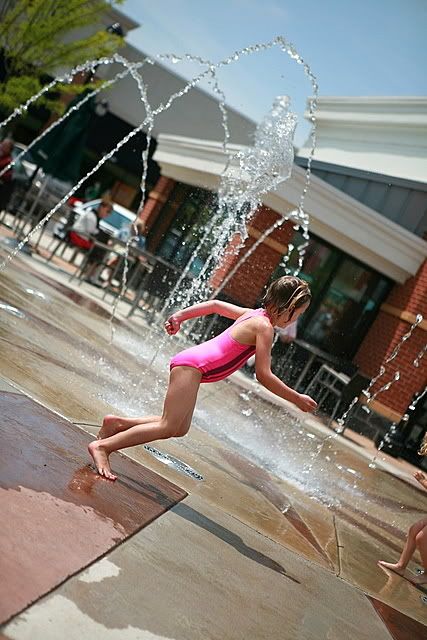 Sitting on the fountain stream spout....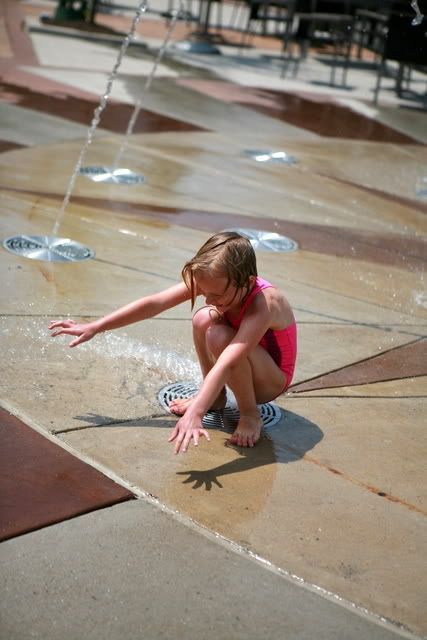 This is what happens when you only weigh 40 lbs...she seriously could not stay on it...it was funny. :-)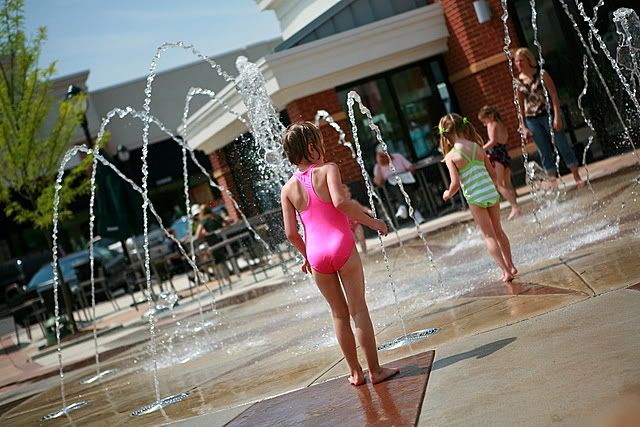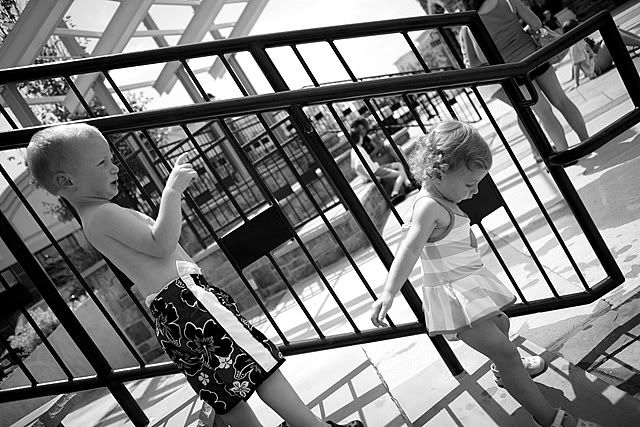 This was Madden's favorite spot...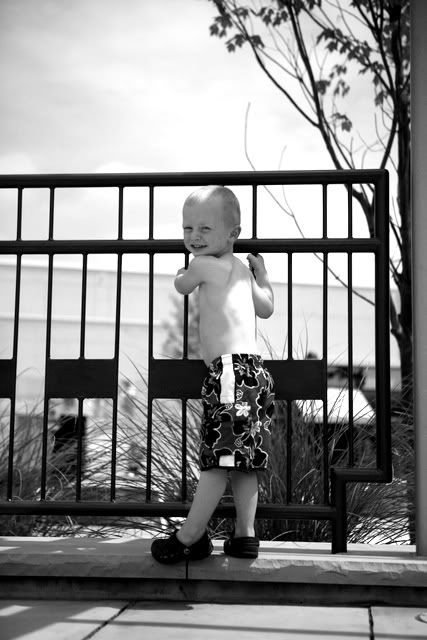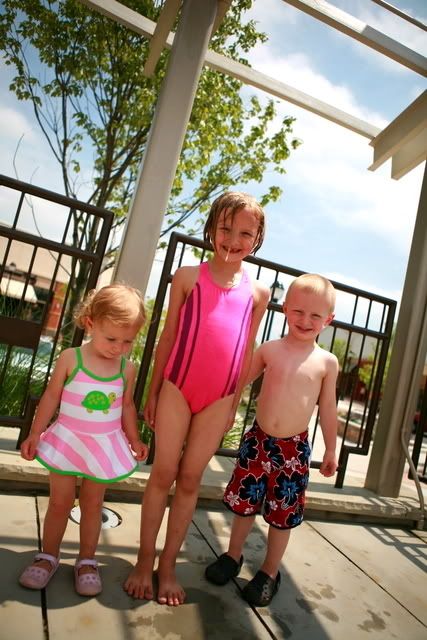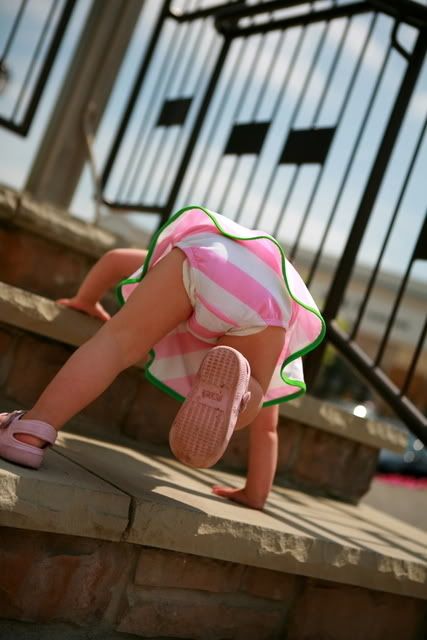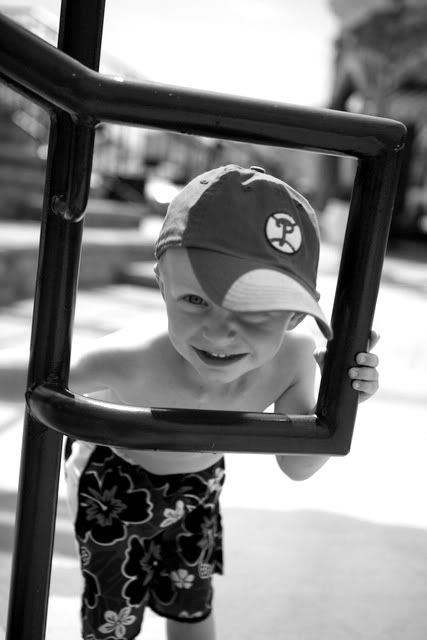 Silly little man...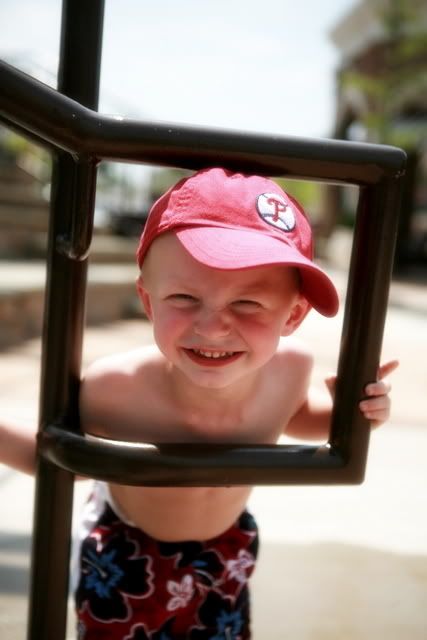 This is the life for this little guy...a lollipop, his Phillies hat & the sun.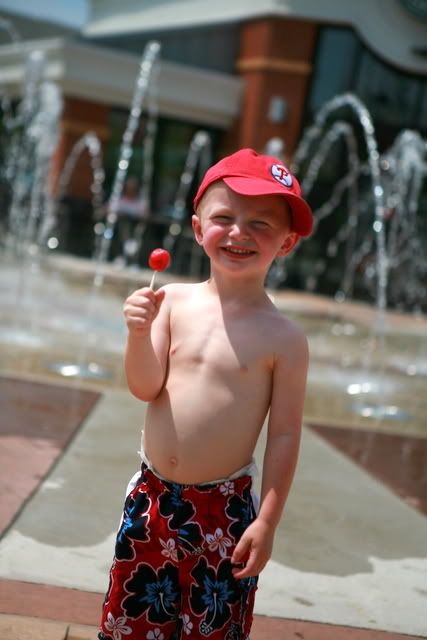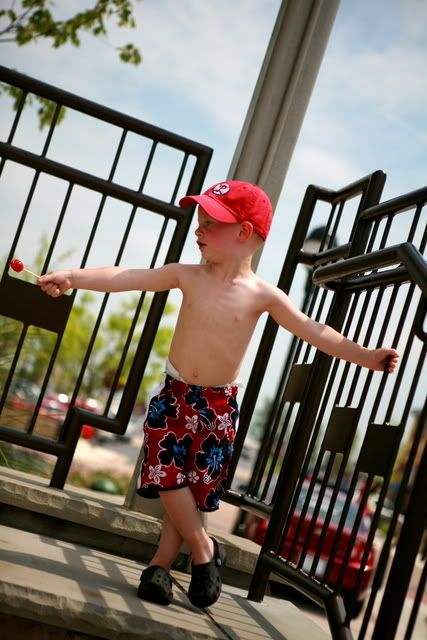 Hmmm...what to do...the stairs of the fountain??
She wants the fountain...
Big sis, Kenz, helping her little sister...it's so cute!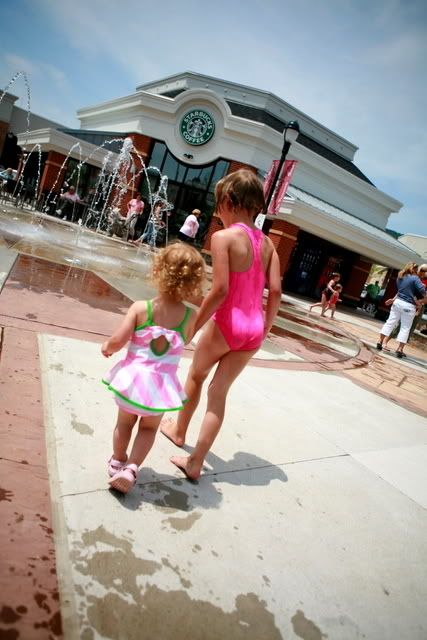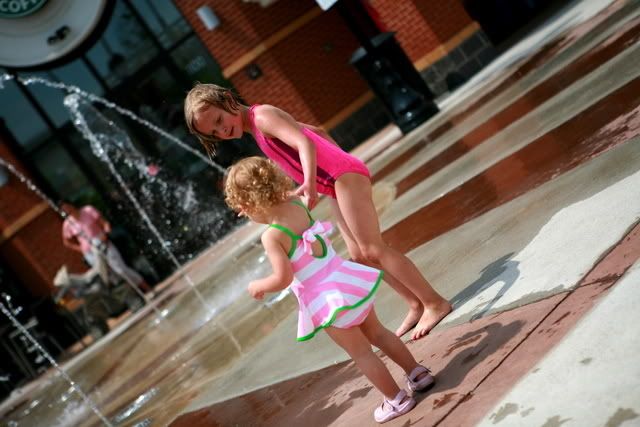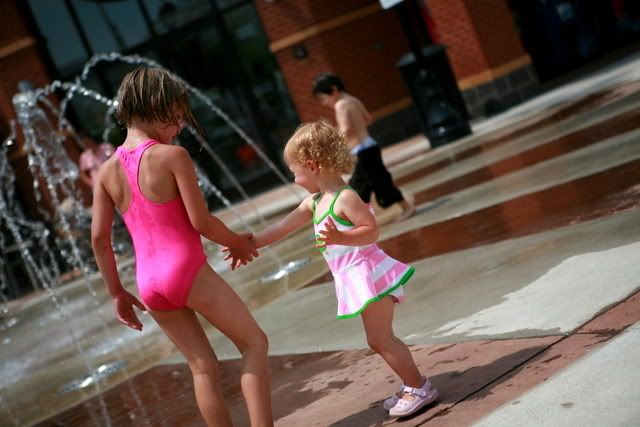 Amara is our water baby for sure!!!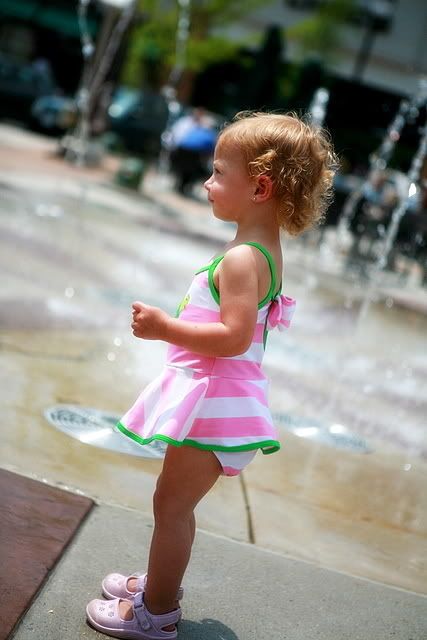 HAPPY SUMMER!