I really enjoy outlet shopping. I like the outdoor/indoor atmosphere as well. There are some new outlets near us that opened around thanksgiving. Makenzie was in desperate need of some summer clothing, so we went up to get her some clothes. We went on a great evening...it was not busy at all & they had awesome deals. $2.99 sales at Children's Place, $4.99 sales at Gymboree...outlet shopping at it's best! Fortunately, for those prices, we were able to get her all that she needed & I was even able to pick up a few things for school in the fall which is helpful!
Our children all love to wear CROCS & they are honestly the most logical & wise investment for the summer time. They can be worn with our without socks, can be immersed in water because the shoe is all the same which is SO incredibly helpful for washing off shoes from play to using them for nicer dressing. Plus, my kids can slip them on & off by themselves...HUGE bonus when you have 3 little ones! For this trip, we didn't need anything from the CROC store, but it was great to go in & see all the bright colors & the comfy shoes! They are cheaper up at the outlets, FYI.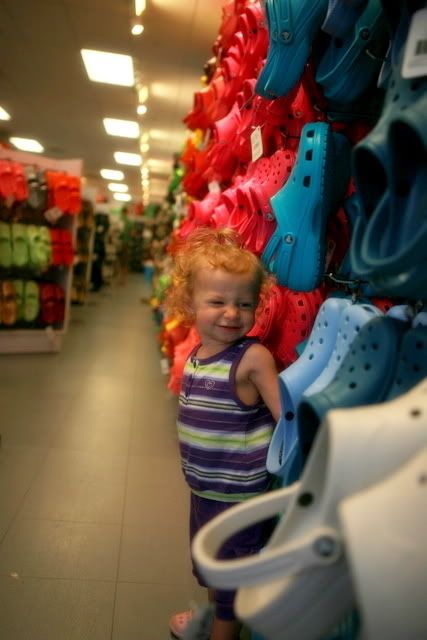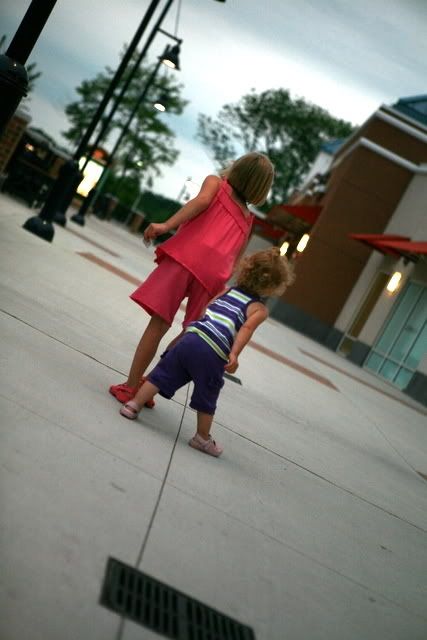 Free to RUN!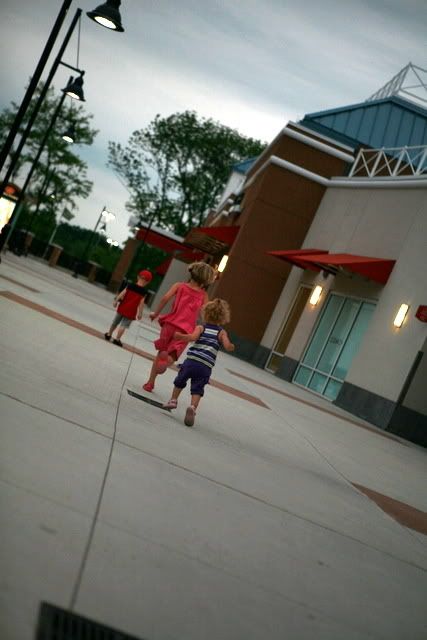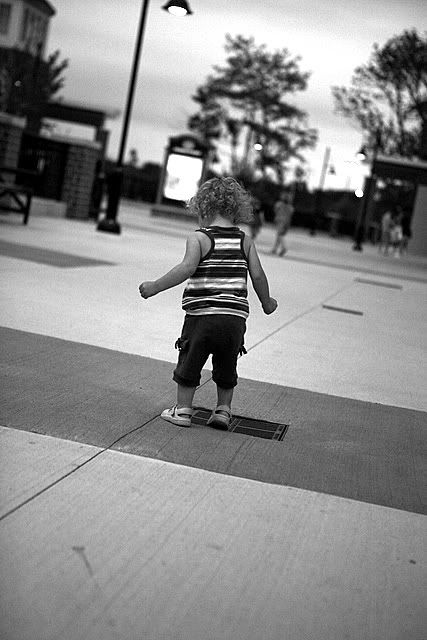 Pushing the jogger...
They have a playground area in the outlets center...so the kids had fun in there for a little while!