We can hardly believe that our little girl is going to be in 1st grade! Makenzie had her last day of school & Kindergarten graduation a few weeks ago. Grace Christian had a very nice ceremony & program for the kindergarteners & the 6th graders. The entire school was a part of the program. It was really nice. :-) Their program was an ode to classical composers & was a HUGE hit for Madden & Amara...especially Madden because he loves the Little Einsteins which has a lot of classical music on the show. So, he was in awe of hearing all of his favorite Little Einstein music. :-)
Makenzie had a great year & she did such a great job learning & growing this year. We are so proud of her!
Last day of school...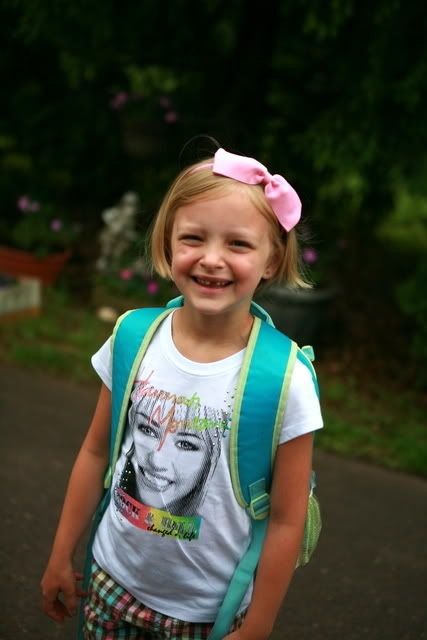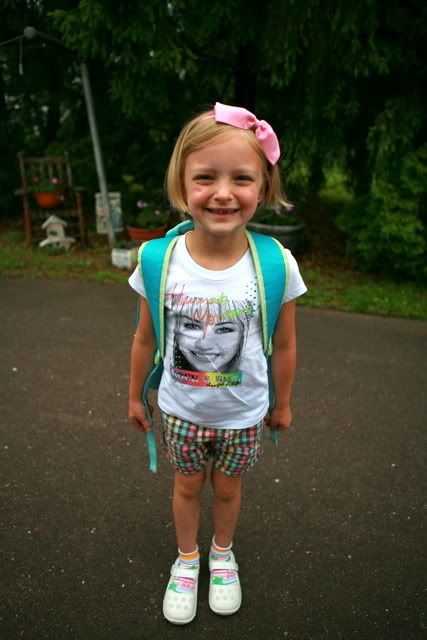 Graduation...
They had the 6th grade graduates & the Kindergarten graduates walk in together to the graduation march. So cute. :-)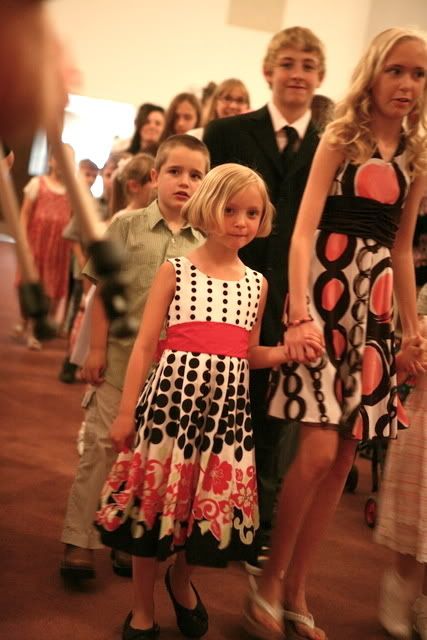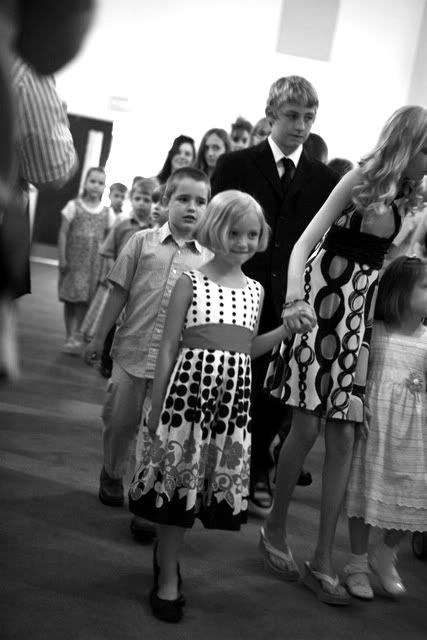 Makenzie receiving her diploma & rose from her teacher, Mrs. Carollo.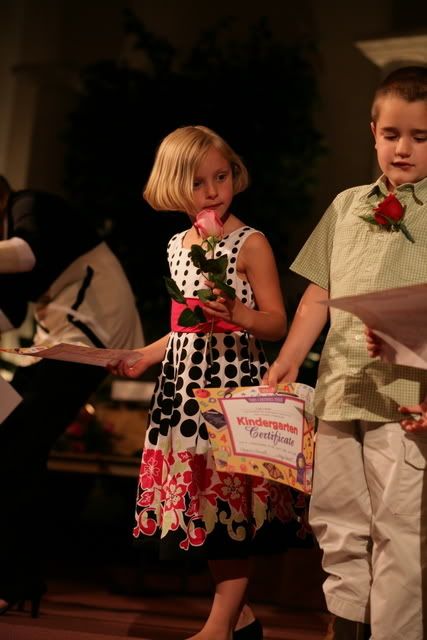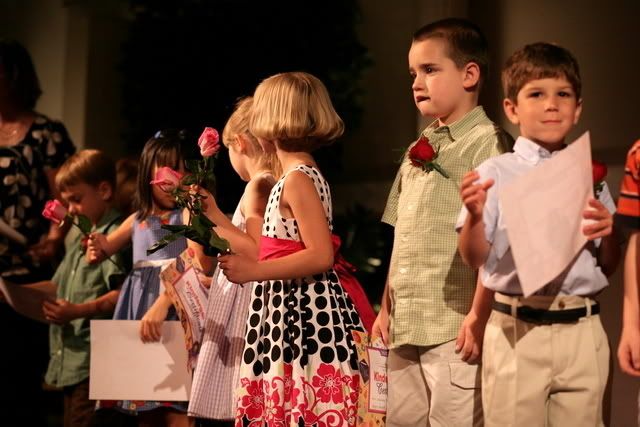 Makenzie & her very special & amazing teacher, Mrs. Carollo.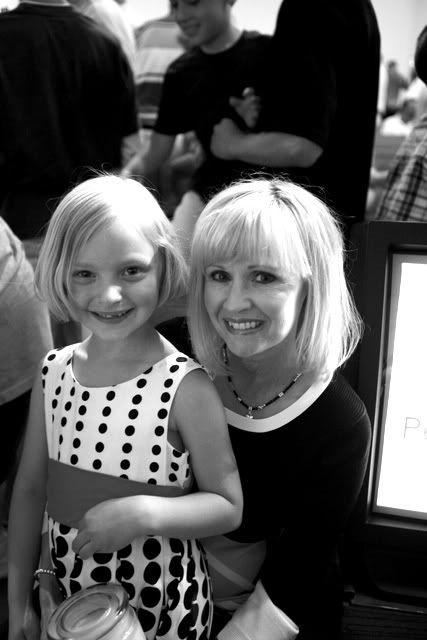 Congratulations, Makenzie! You're a BIG first grader now! :-)
Our fam...