This is long overdue...but a very exciting gift for Makenzie! :-) Makenzie's birthday was back in March & my mom wanted to get Makenzie an American Girl doll that she wanted...so she sent me the money...I ordered it...it went to the wrong address on file (our old one)...got sent back to American Girl...and FINALLY arrived here several weeks ago. :-) Granted, I ordered it a little later than her birthday...but Makenzie was SO excited when a special box arrived for her & inside was the American Girl doll, named Kit! Makenzie was very excited & had wanted Kit for a while now. Thank you, NANA!!! She LOVES Kit!
Hmmm...I wonder what's inside??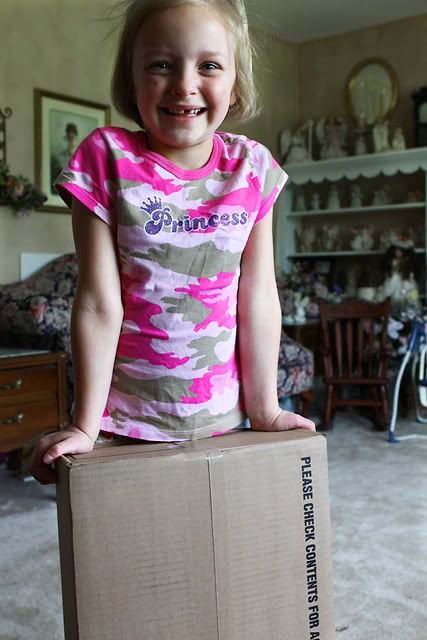 WOW!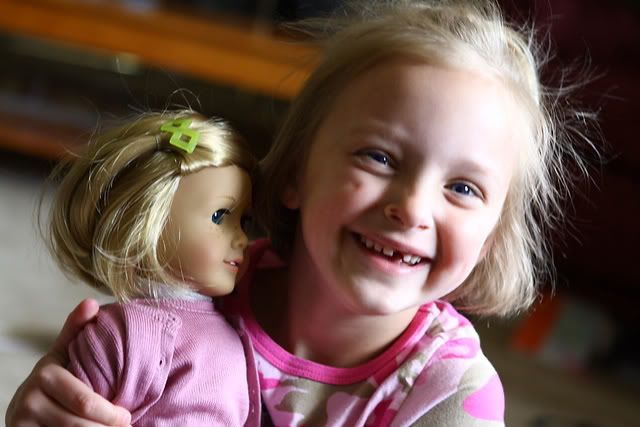 Kit's first photo session...no one's exempt from pictures in this family!!!