It is so hard to believe that our little man is already 3!! Today, is Madden's "official" birthday, however, we celebrated his birthday this past Sunday with a little party. :-)
Madden LOVES the Little Einsteins (mainly because of ROCKET!) so it was no suprise that he wanted to have a Little Einsteins theme. :-) He has been talking about this "my burf-day" for months. I was happy to see if finally come! Amazingly...he hasn't talked about it since. It must have been a good one!
We celebrated on Sunday with some family & one couple we are friends with came on by to help celebrate as well. Thank you guys, for coming & loving on Madden & bringing special gifts for him! He was very happy to have you here! :-)
I had made a special "birth" book for Madden last year...so he was excited to take it out & look through it!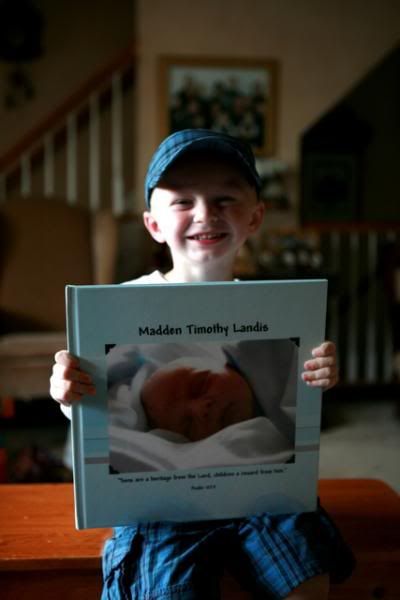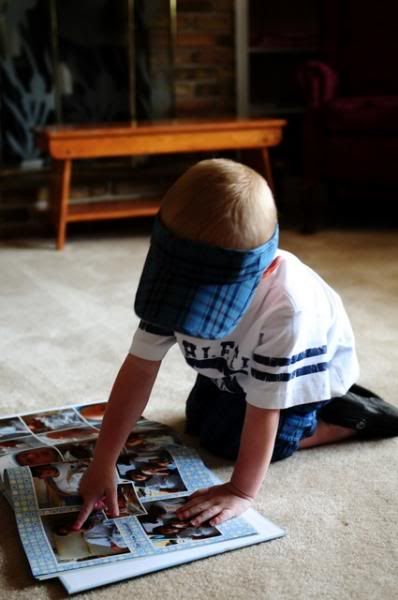 And carry it all around for a little while...:-)
Some of my "homemade" decorations. Worked out great! Thank you, Playhouse Disney print & color pages!! :-)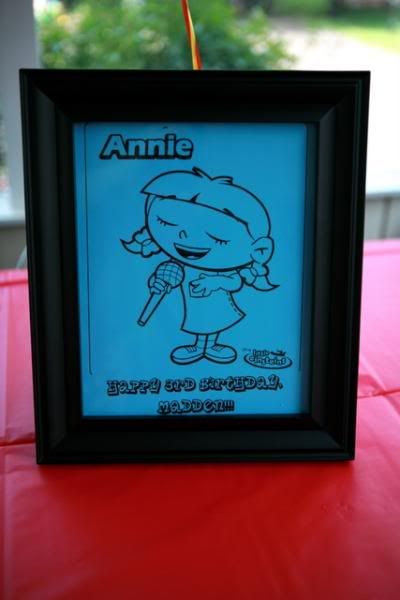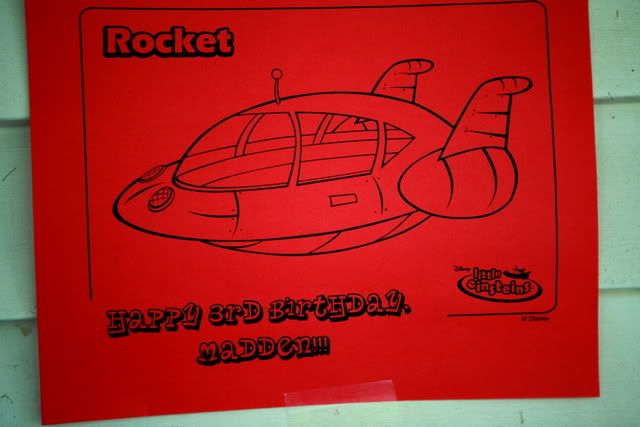 Water balloon fun!!! This was a big hit with the kids! And I was smart...rather than filling all 250 balloons up myself...I just let the older ones do it & that was 1/2 the fun for all of them as the water kept spraying everywhere on everyone! :-)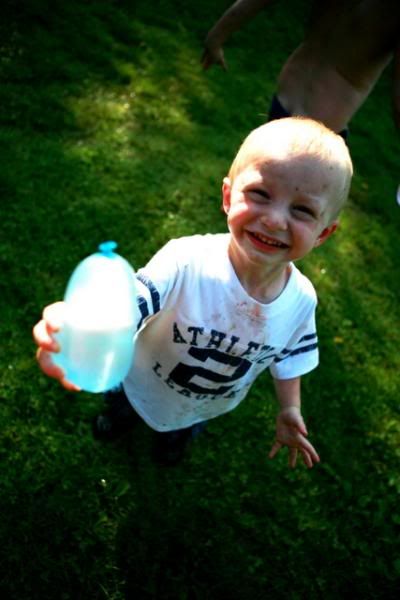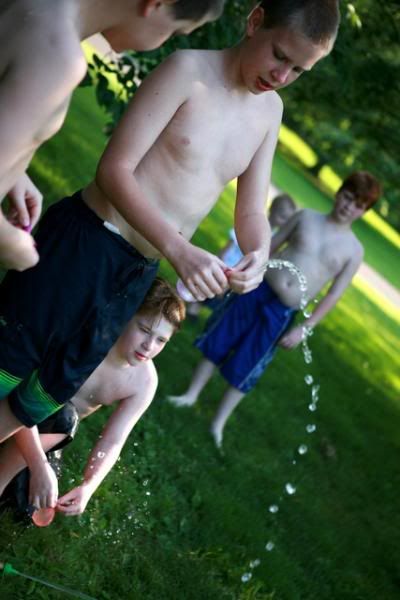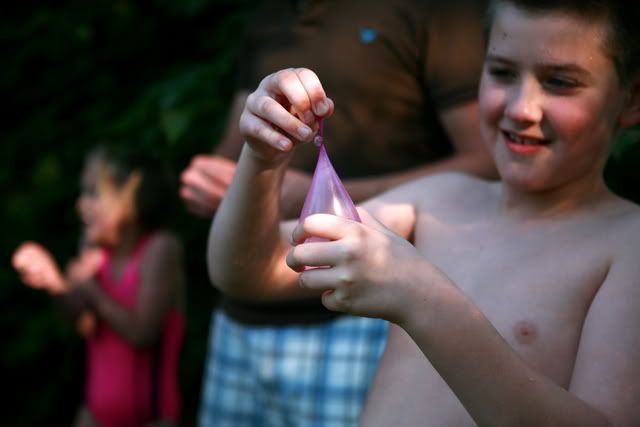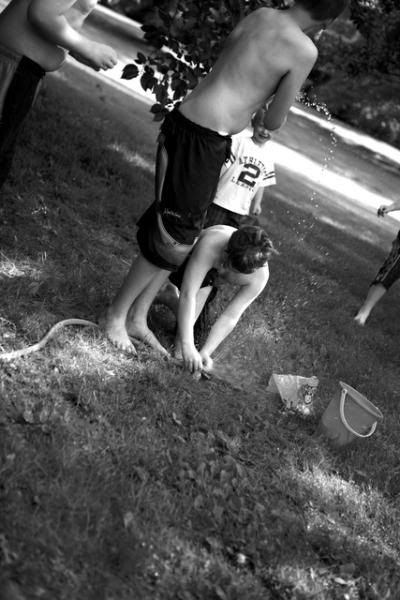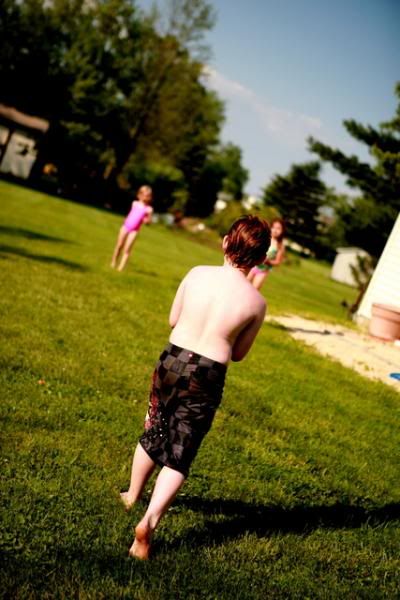 Makenzie learning the hard way that the boys will pick on the girls even more if they scream & run!!! We told her to "play it cool"...but she chose her own way & she got blasted with many balloons!!! haha!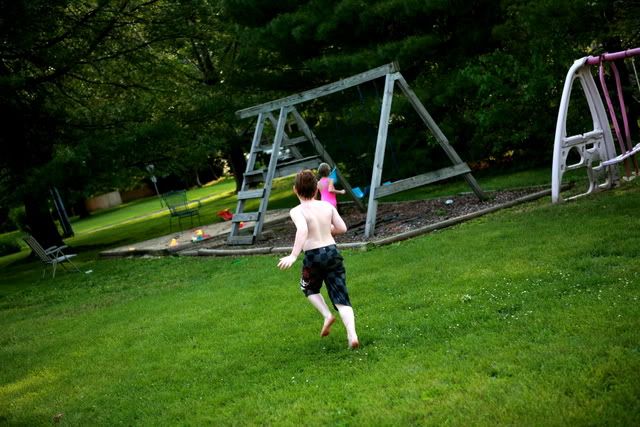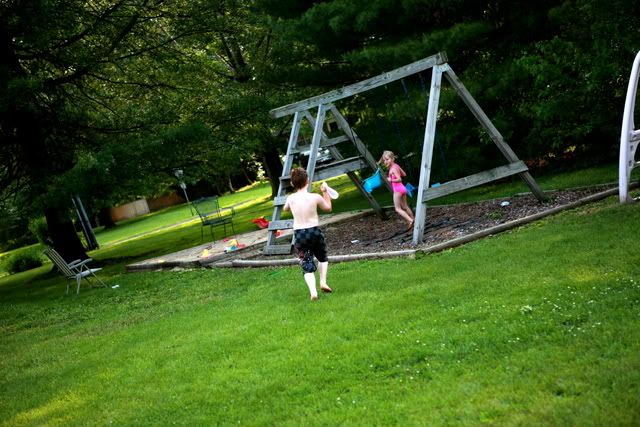 Kaden (as Madden calls him..."my buddy") swinging on the swings...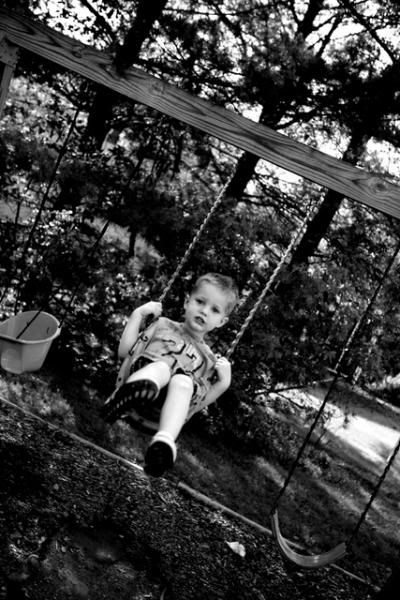 The famous, yet terrifying looking swinging from the Mangins...he's definitely equal with the top of the swing. Okay, guys...seriously? haha. Kaden didn't even wince...just me. :-)
I think he's terrified watching Kaden on the swings...no I'm totally kidding. This is not even from the same time. He's just hanging out. :-)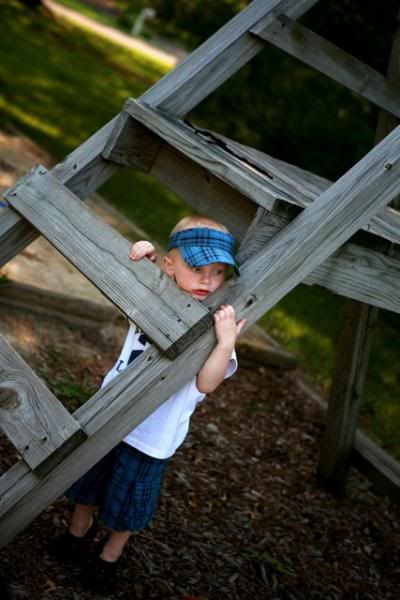 Our little guy taking it all in...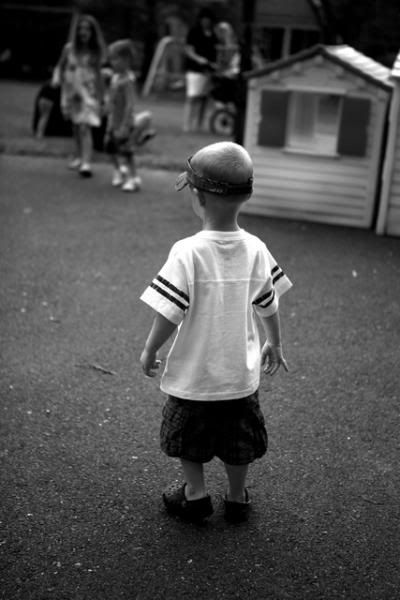 And loving it...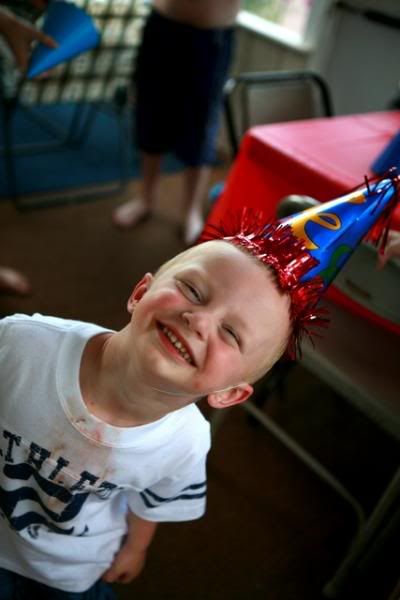 "Buddies"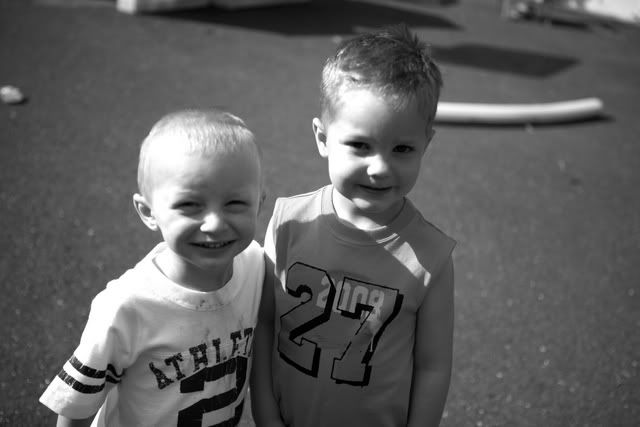 "Lovebirds..." get a room! :-) No, really...this is my sister-in-law (Tim's sister, Wanda) & brother-in-law (Shannon). Great couple! Great in-laws...great aunt & uncle to our kids!!!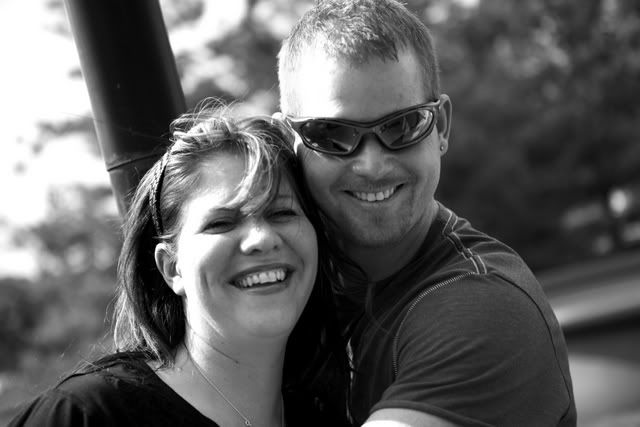 Kenzie, Alexis & Makenzie (they were in the pool quite a bit & had fun!)
Birthday Boy!!!
With a few of the Little Einsteins!
He was SO excited to wear his "party hat". He chose it all by himself at the party store. Good choice little man!
He was SO outgoing about his cake & candles...and then when we started to sing...he had this shy little smile thing going on. So cute!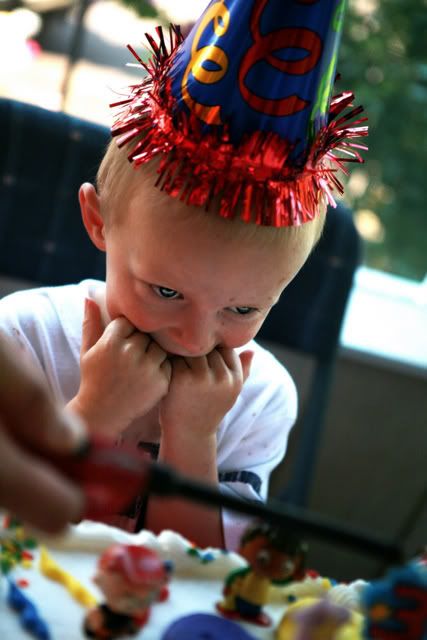 I love this one because he looked up at me. He totally knows the routine! Always look at mommy with the camera!!!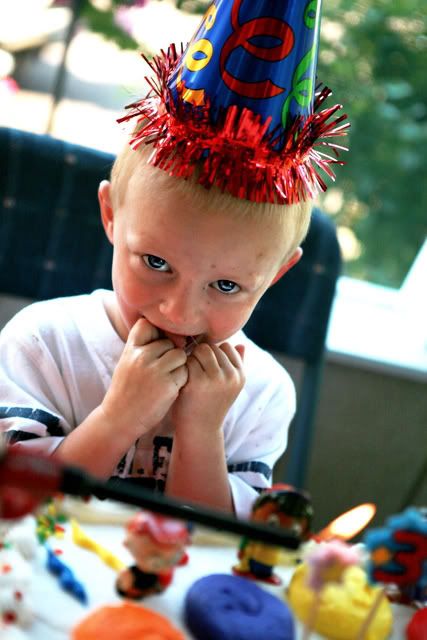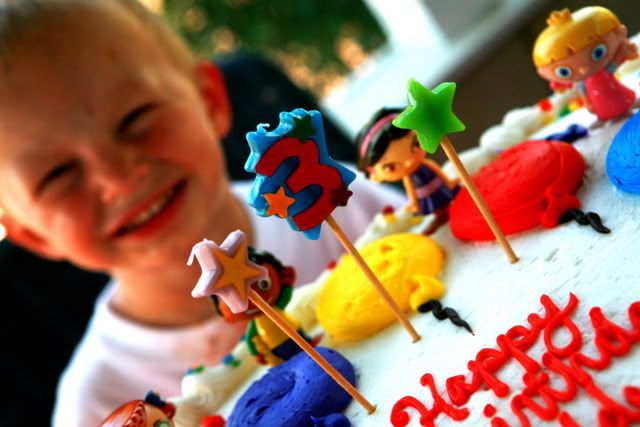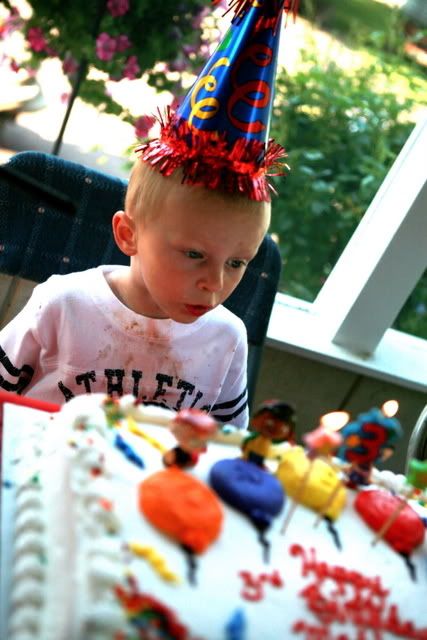 Hooray!!! Madden is 3!!!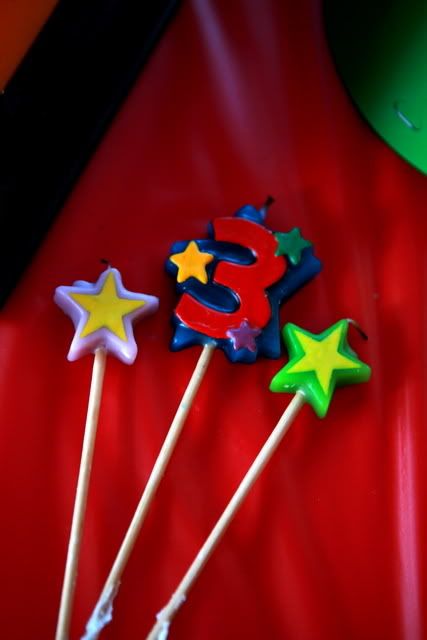 Pinata time!!!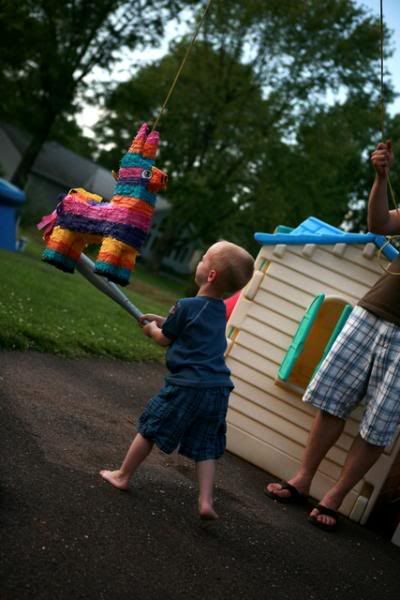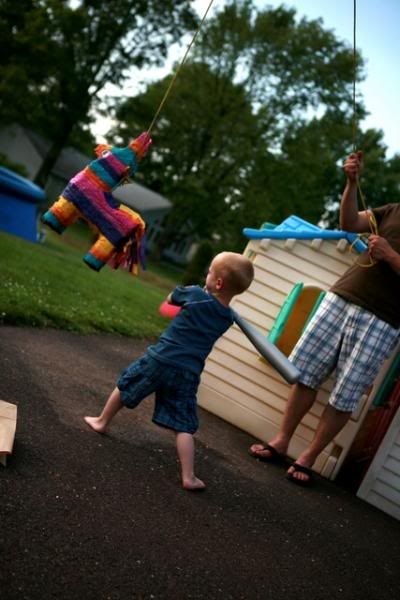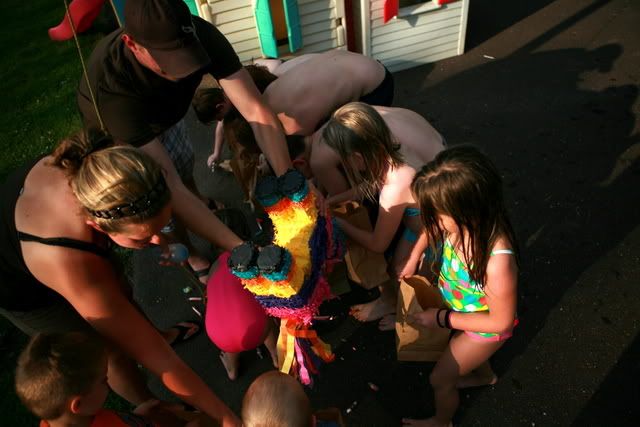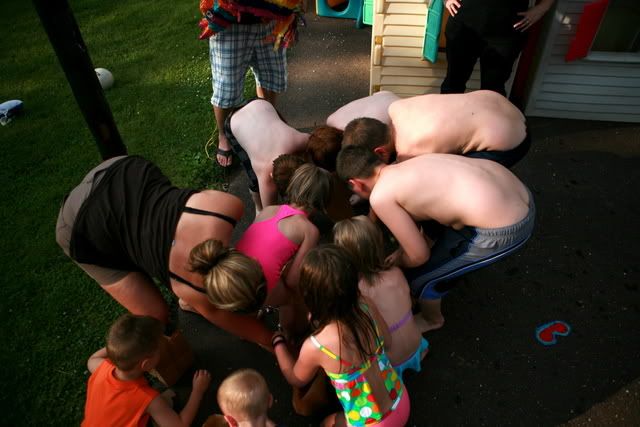 Madden's candy bag!!!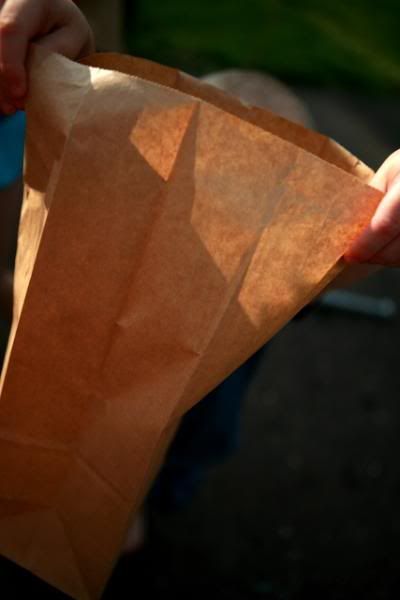 Pin the "rocket" on the "moon". All the kids...young & old actually had fun with this one. Even though they don't want to admit it. We saw all the smiles!!! :-)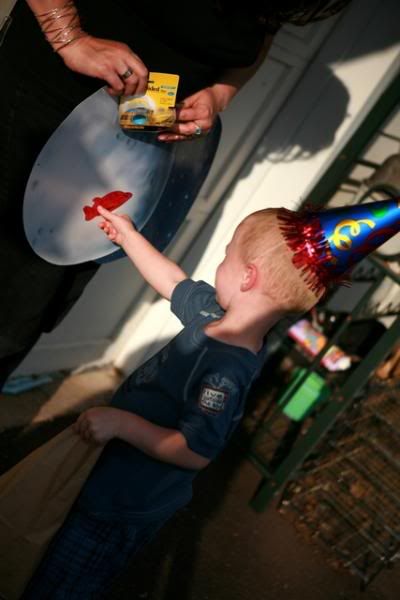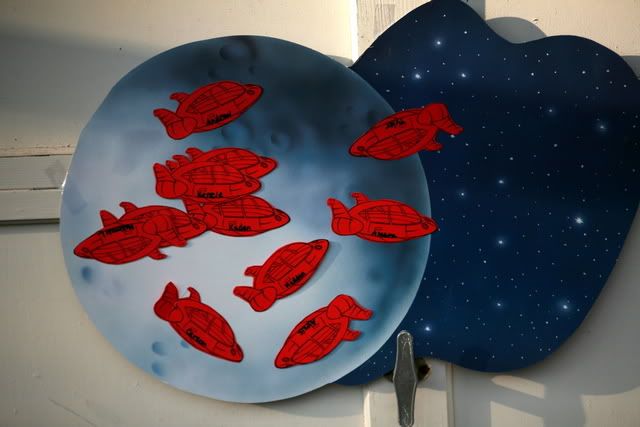 Amara loved it so much she kept playing after it was all done. :-)
Present time!!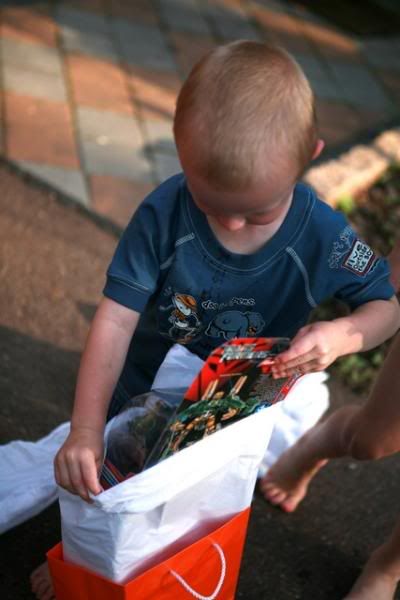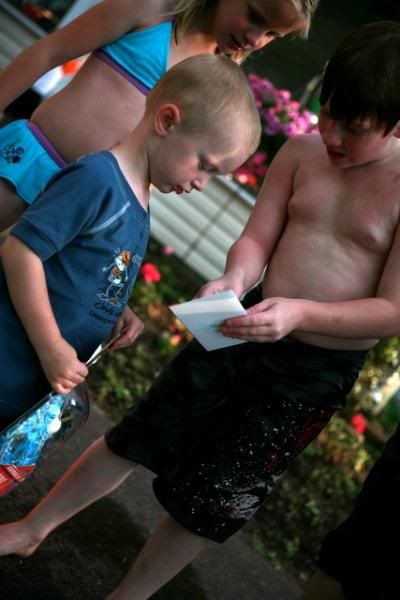 Madden LOVES jets, airplanes & rockets AND transformers!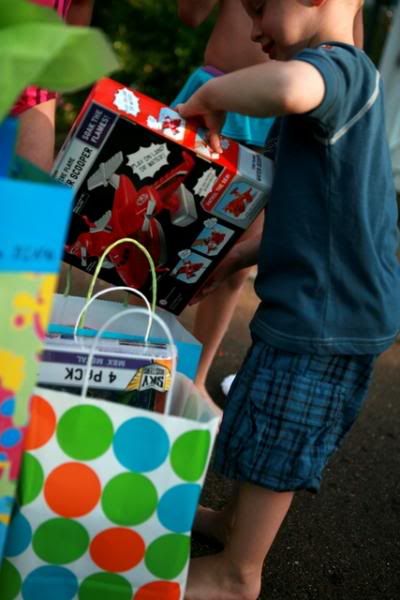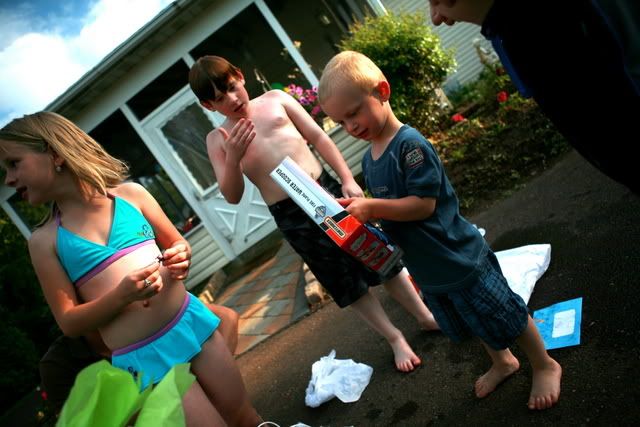 What he got...
*
Mom-mom & Pop-pop
got him a big Little Einsteins bean bag rocket & some cool new airplanes!!!
*
Aunt Wanda & Uncle Shannon, Andrew & Christopher
got him a really cool transformer that Madden had wanted. Christopher & Andrew knew just what to get him! And a cute shirt from Shannon & Wanda's weekend away!
*
The Mangin family
got Madden the coolest sprinkler ever! We love it!!!
*
Makenzie & Amara (and mom & dad
) got him a little t-ball set & a cool jet
transformer.
Thank you everyone for your wonderful gifts! Madden loves them!!!
The coolest sprinkler ever!!!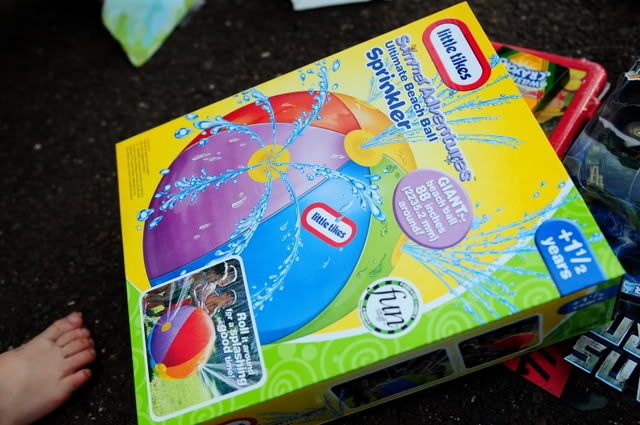 Madden opening his big bean bag rocket!!! He was so excited & all of the kids loved it!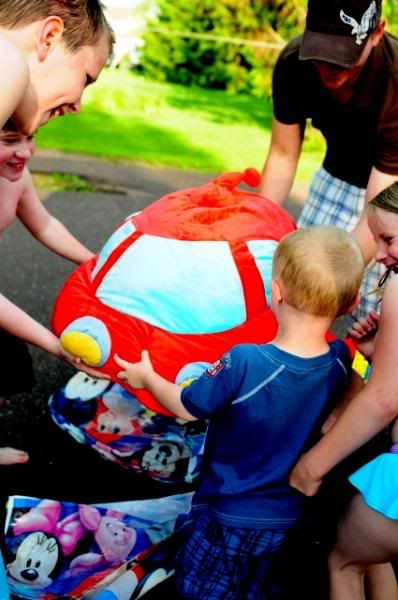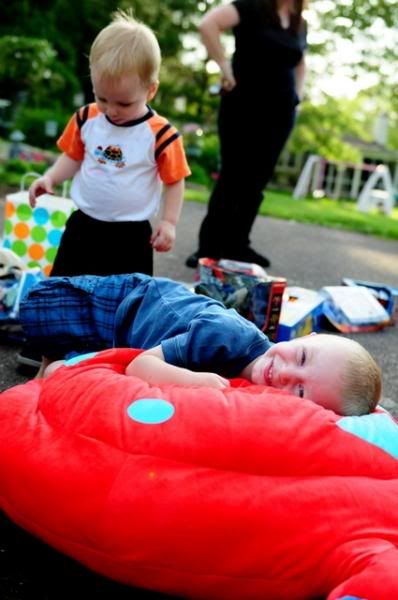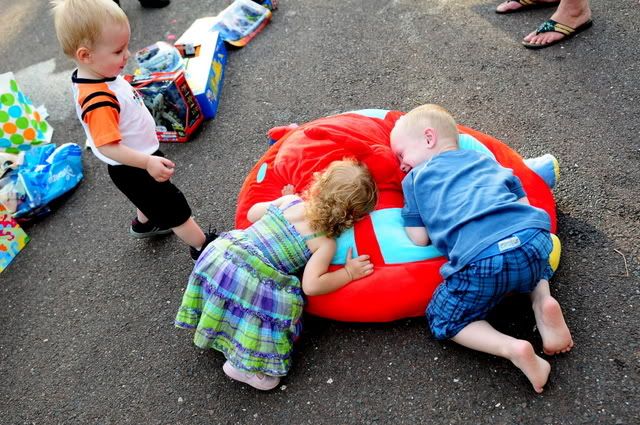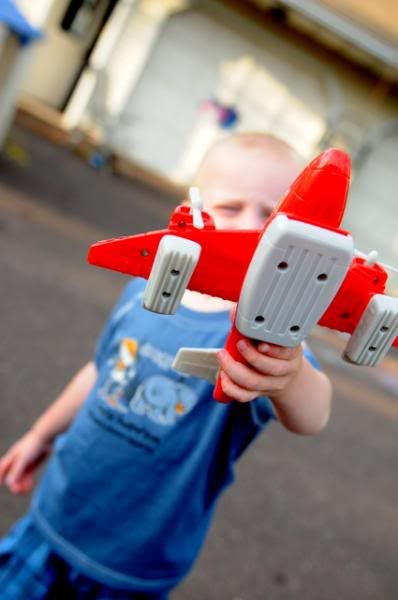 This is what he does when I tell him to look at me! Too funny!
Amara enjoying the P-A-R-T-Y!!!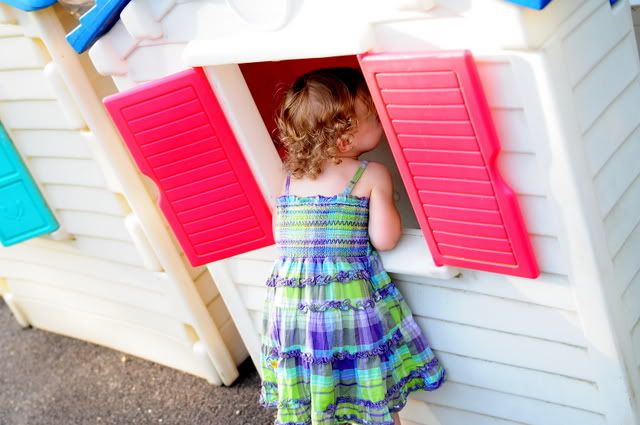 Thank you, big sister, Makenzie, for my gift!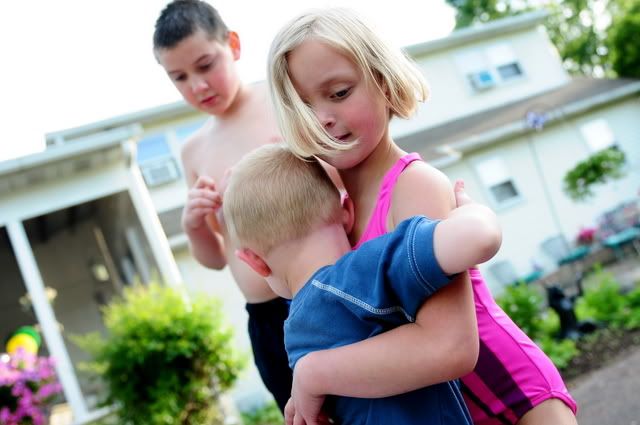 It's awesome, daddy!!!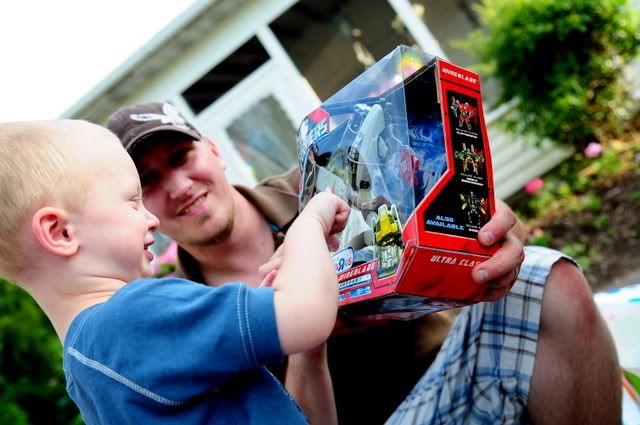 What a great day. Thanks you all again for coming & loving, Madden!