I had a photo session on Thursday late afternoon & when I came home the kids were all playing & their cousins were over being watched by Tim's mom, too. Everyone was outside having a lot of fun in the sandbox. Although I love taking pictures, I actually had everything all put away from my photo session & just wanted to chill...but the kids looked so cute & were having so much fun...I took it out. Sigh. :-)
Makenzie & Alexis burying their feet...
Makenzie...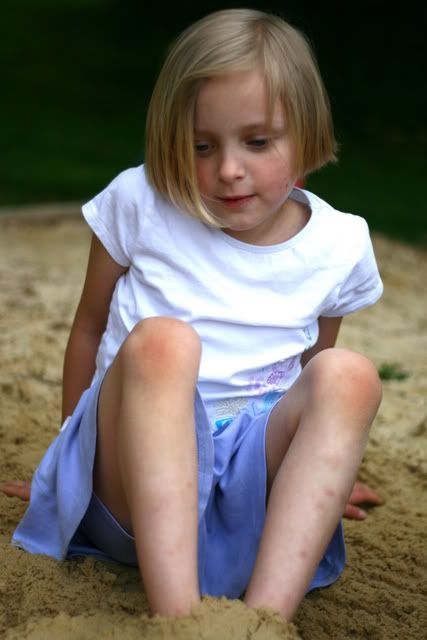 Alexis...
And Maddy boy...
Little Roo climbing up the ladder...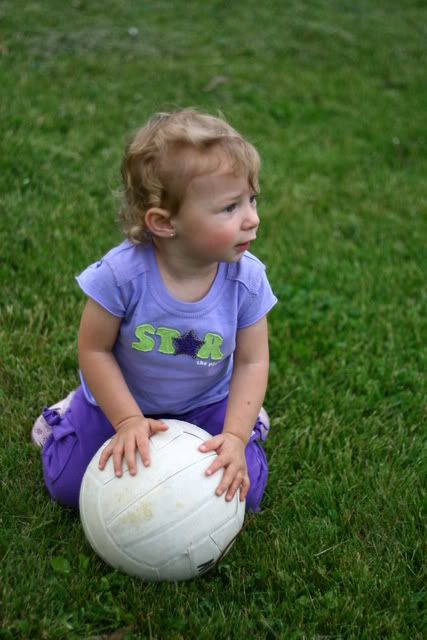 Amara loves this big purple ball...and goes flying onto it & of course falls off! She just laughs & laughs...so cute!
She's fallen off...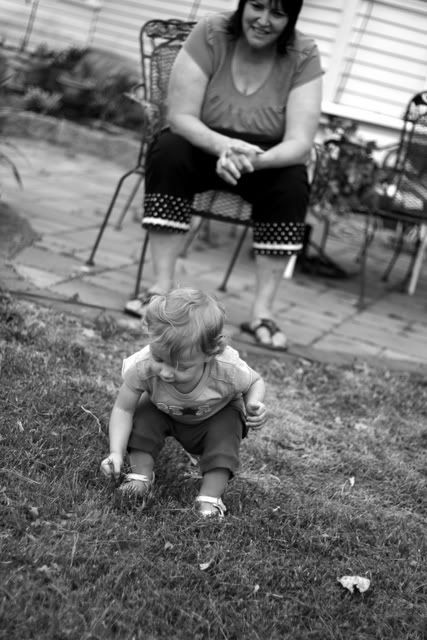 Devon & Amara sure were having fun! Devon was passing up playing with Madden (which those two are inseparable when together!) to play with his little girl cousin. Plus, Amara was SO into him...I'm sure that made him feel special. :-)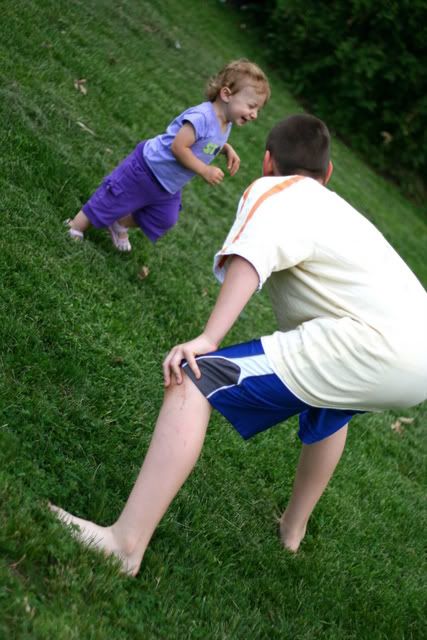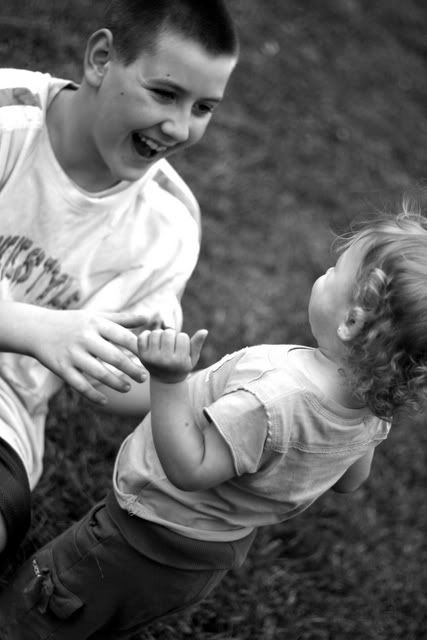 She only LOOKS innocent...thanks, Devon for letting Amara beat up on you. :-)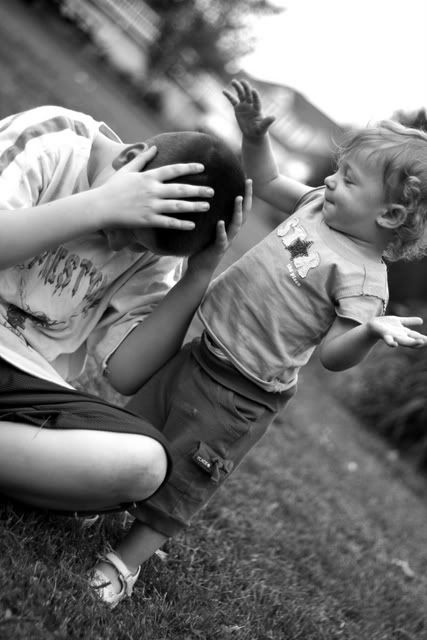 Cute...