Tim's parents have an above ground pool that needs to get set up every summer...which they usually do memorial weekend. :-) We were here last year when they put it up so the kids remembered HOW MUCH FUN it was to "help". Because the water fills & raises the pool up...it takes quite a while for it to get to that point so the kids just LOVE to run around & play inside of it until they aren't allowed to anymore. FUN!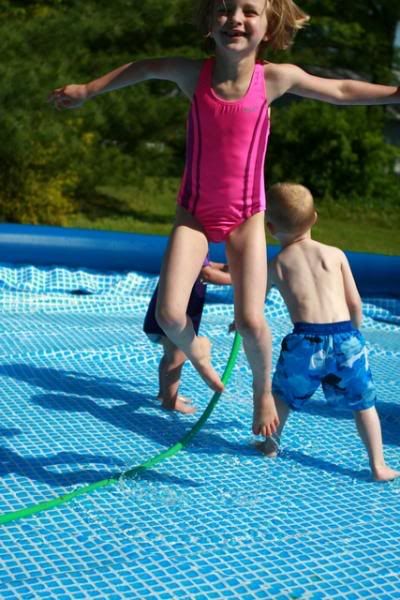 Amara is at her own "risk" when Madden has the hose. :-)
Her turn!! Don't you just love her hair...this is how it looks in the morning before I wet it down & comb it. A complete disaster!!! haha.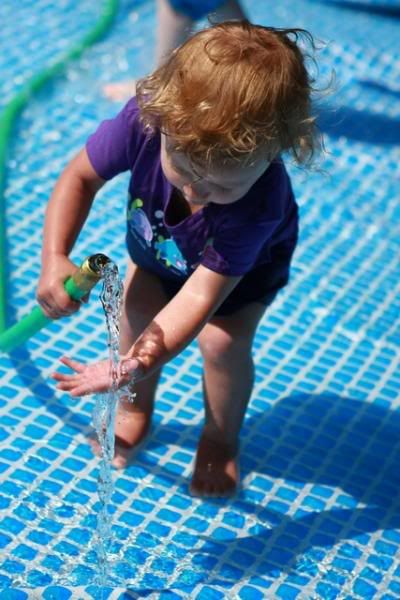 The water was freezing...but they didn't care...except for Madden in the background when he would slip. Then it was tears for a while. haha.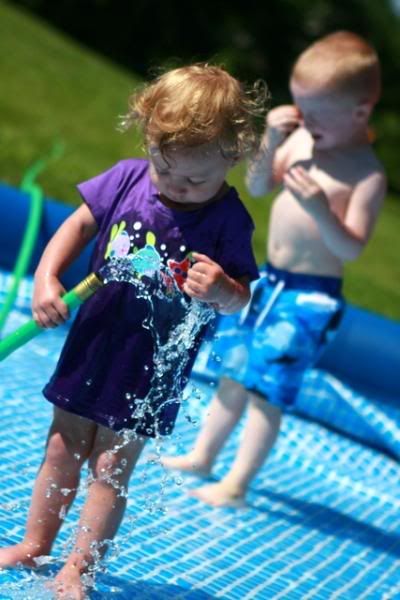 Yeah...it's pretty cold...