What a beautiful day we had today! Warm day, warm breeze...my kind of day! Of course the kids were outside all day long & in between a few errands we had to run...Madden & Amara managed to need their clothes changed twice! Between lunch, playing & more playing...they are SO messy! Amara takes her bibs off...so now we don't use them. She just uses her clothing to wipe her hands & throw excess food onto. (Sorry Mon & Jess...I may not have too many "unstained" clothes to pass along!) Anyway, their cousins Christopher & Andrew stopped by & of course...the kids get SO excited to play together...so back outside they all went. They have so much fun together! Even though they are older, they play very well together. I know how much I enjoyed being with my cousins when I was younger. And many of us are still very close! I'm so glad they are close & have lots of fun together!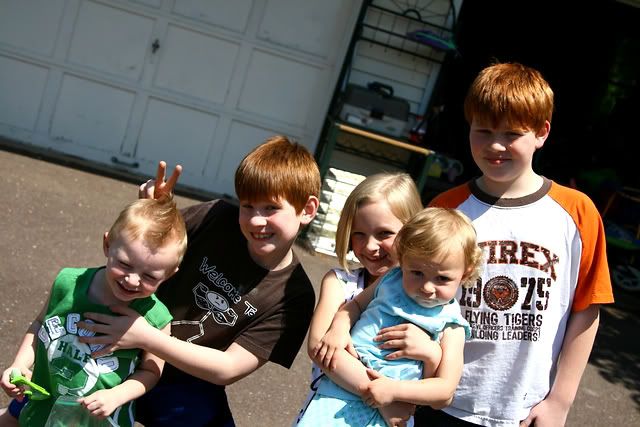 Christopher is a jokester...so him & Madden are two peas in a pod!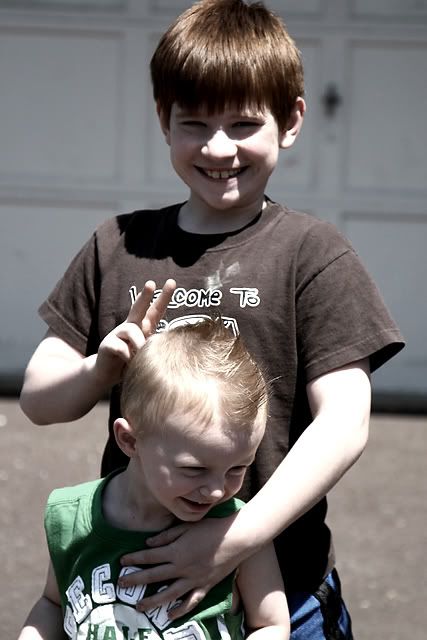 And then there's the these two...they are both first borns & although they love to play together...they definitely argue about who's ideas they are going to use. They are SO funny! And they both know EVERYTHING! :-) Again, two peas in a pod...
Not sure what they were doing...but apparently they knew because they are doing the exact same thing...haha.
Makenzie & her Aunt Wanda...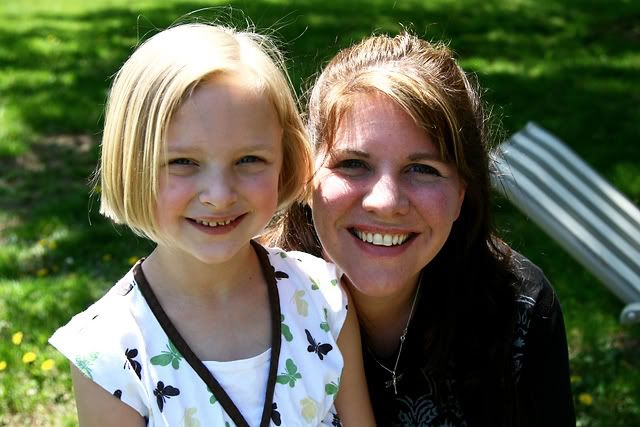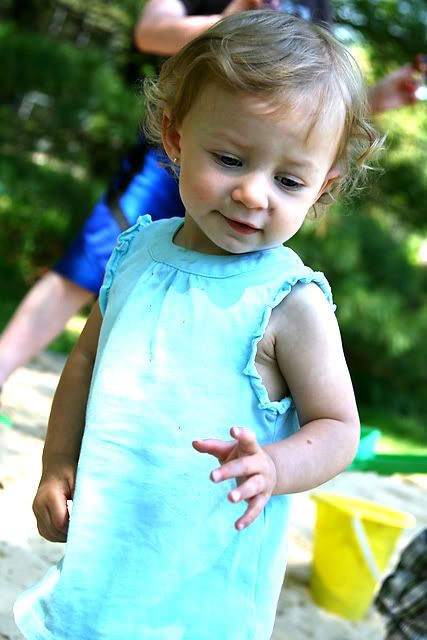 My girlies & their flowers...:-)Yes, to them, Dandelions ARE flowers!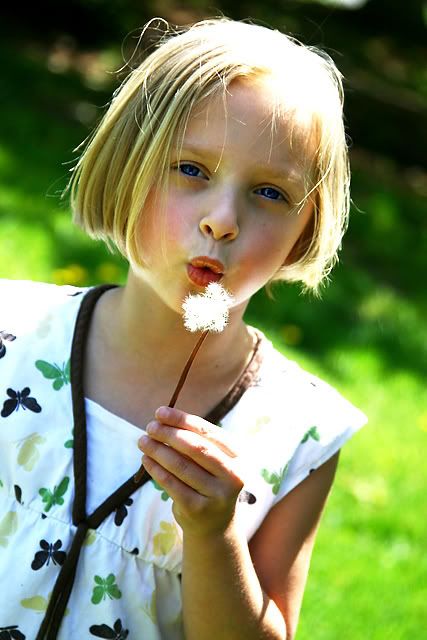 Running away as usual...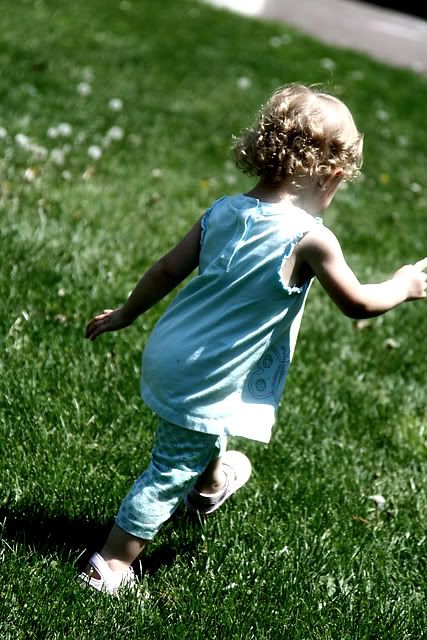 Madden's face looks like he was conjuring up some way to do something to Amara...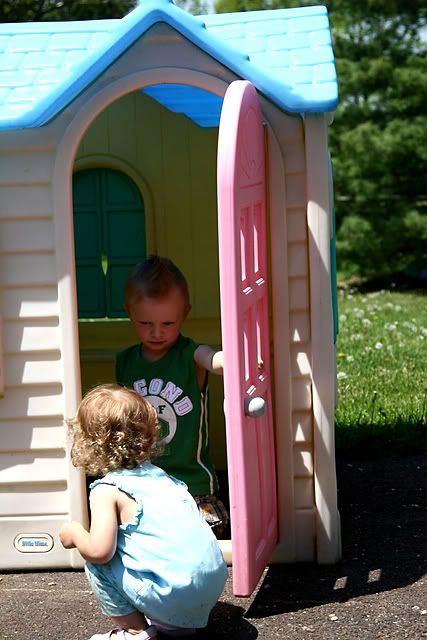 We LOVE sunny days!!!!!!