On Monday, we spend the afternoon at Jess & Kevin's with friends to celebrate Memorial Day. We had a nice time relaxing & BBQ-ing. :-) FUN! Here are some pictures from our day!
Our kids & the Mangin kids. CUTE!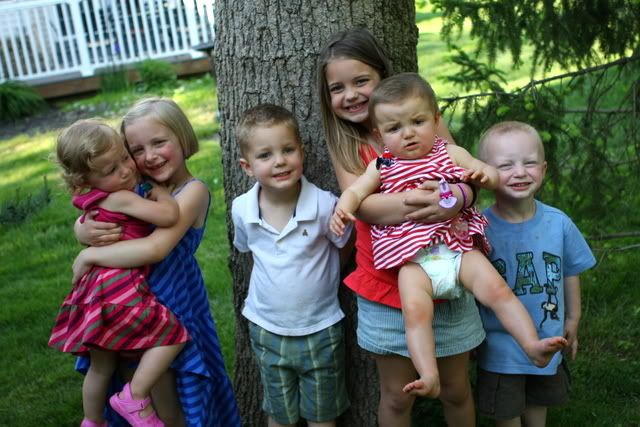 The older ones...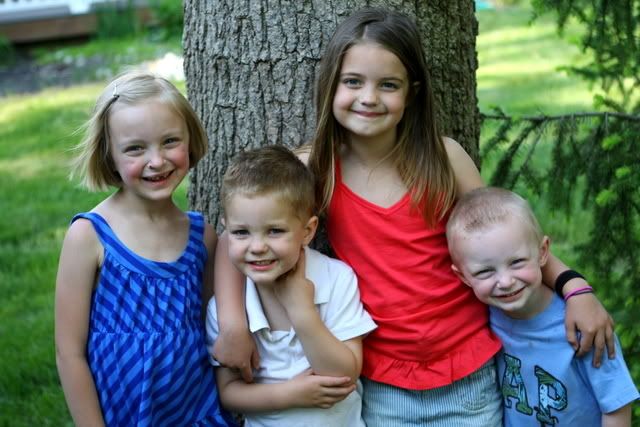 Madden's "buddy" Kaden. :-)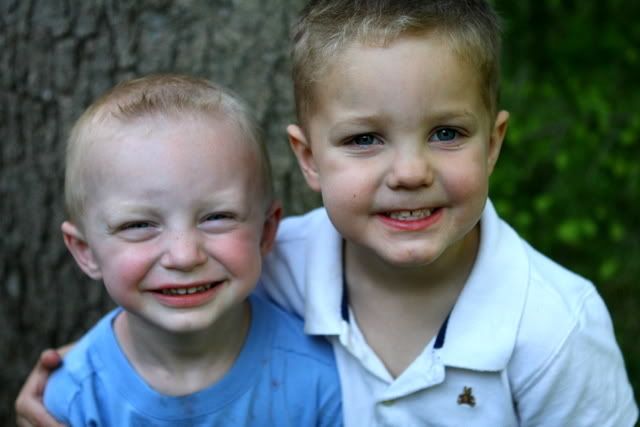 The older ones kept themselves quite entertained playing around outdoors. They even fed themselves dinner with the appetizer area Jess set up near the lawn chairs. Easy enough! :-) Although...we were wondering where the bowl of chips went...but no worries. The kids helped themselves to bring it into their fort. :-)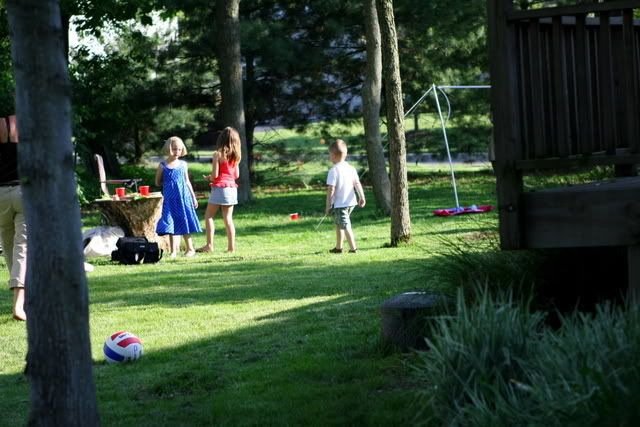 Makenzie!!!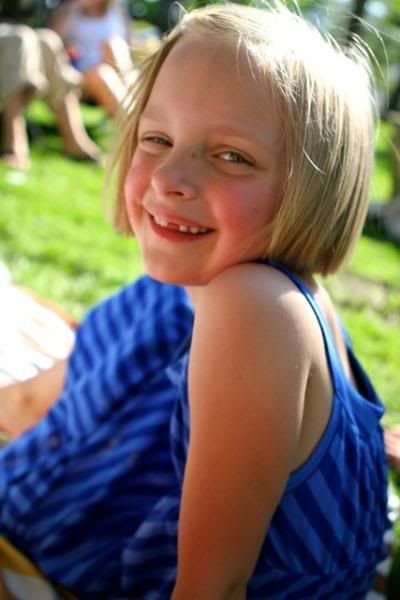 Tim wants another one...:-) JUST KIDDING! He was holding baby Campbell for Jess & Kevin so they could play badmitten. :-) She is 2 months old & so cute!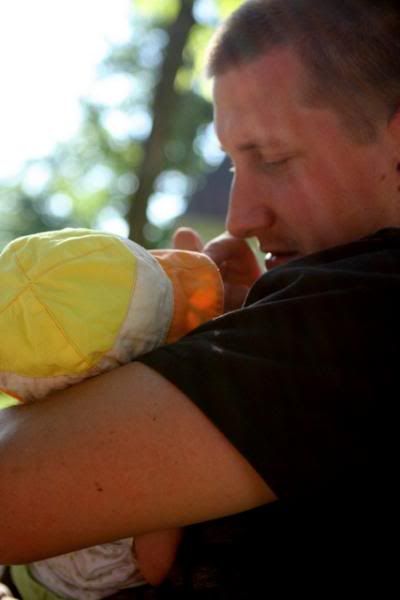 Another pic...haha.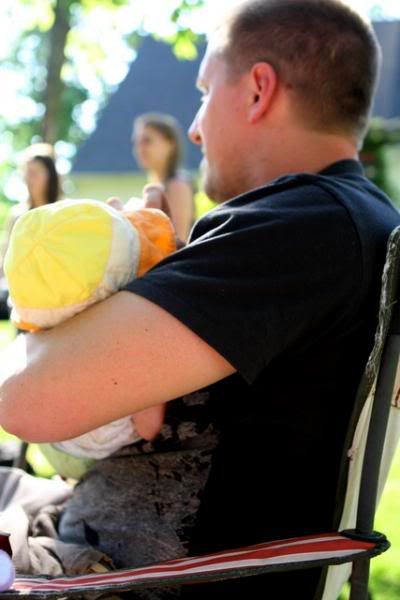 Proud Daddy Kevin. :-)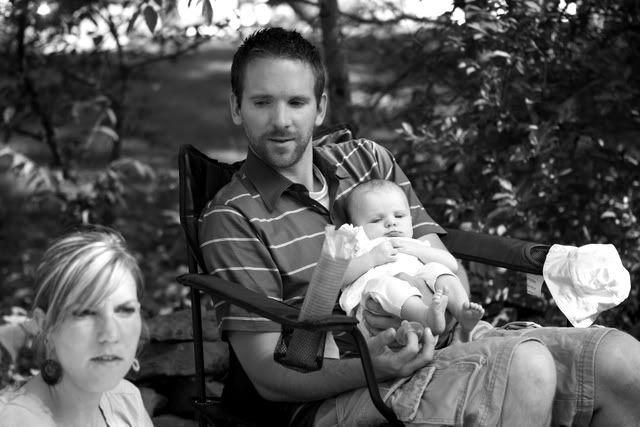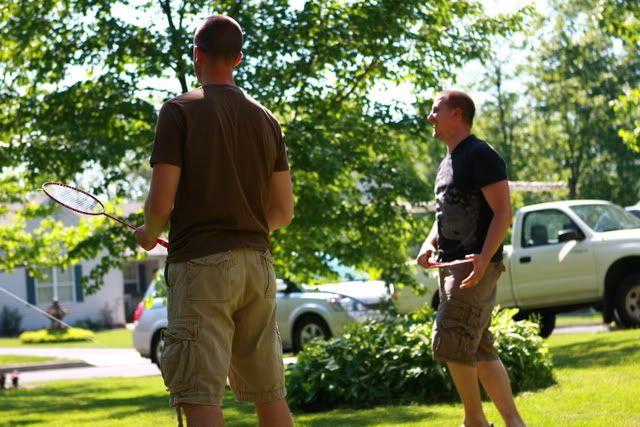 Serious game...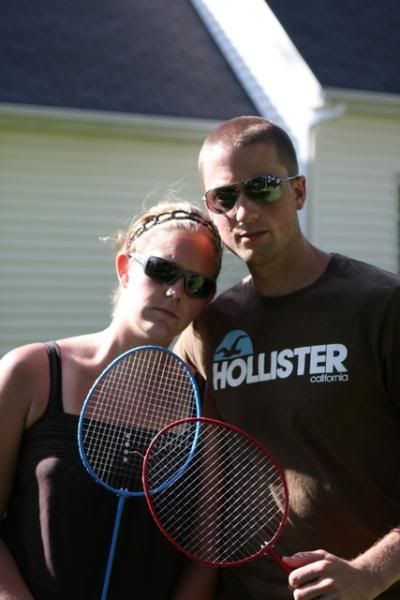 Or not...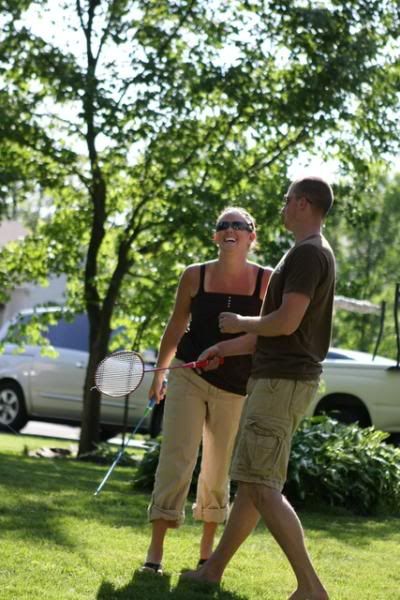 You can tell she's a photographer's child...no excuses not to be cute, here!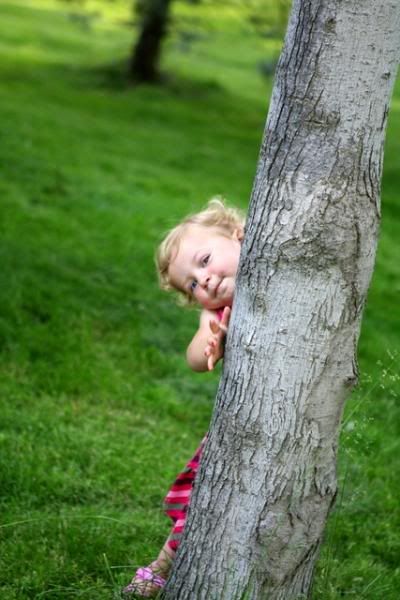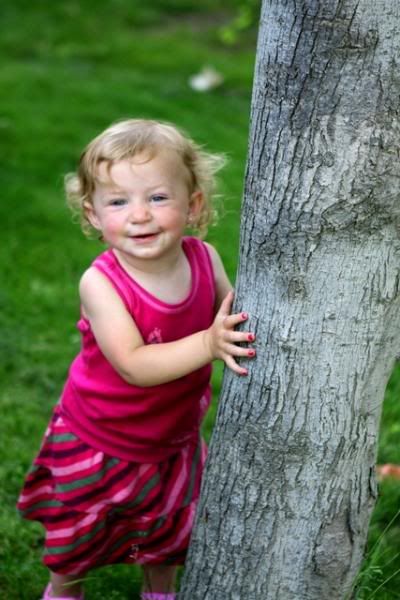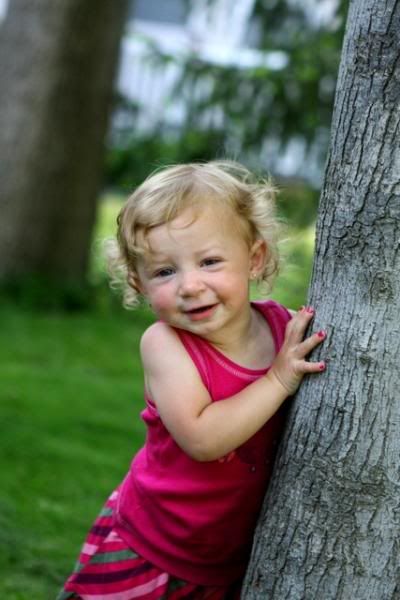 I love peek-a-boo!!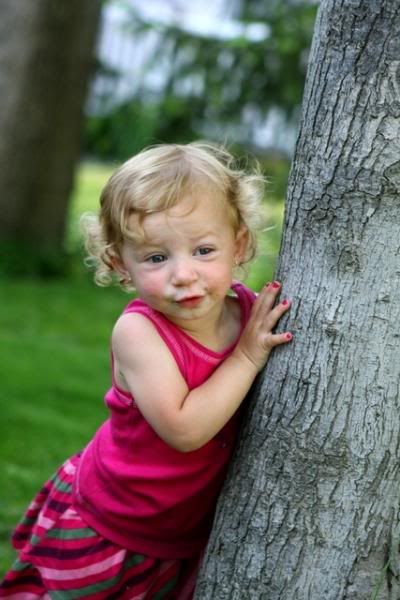 She's had enough...time for a break. Or should I say..."she's spent"??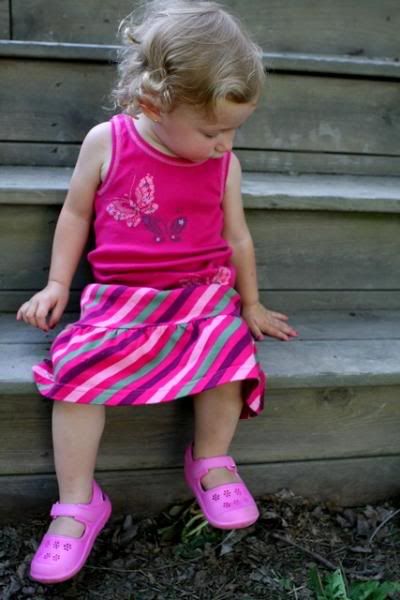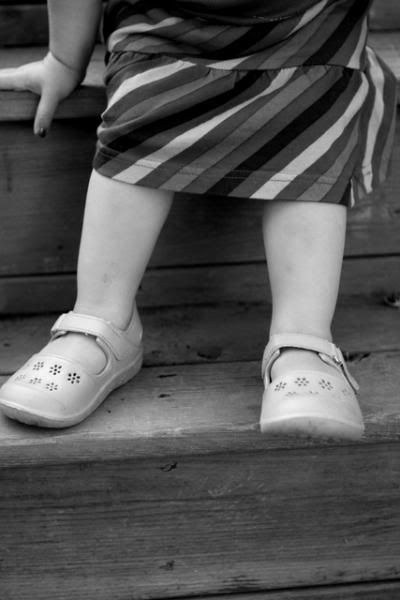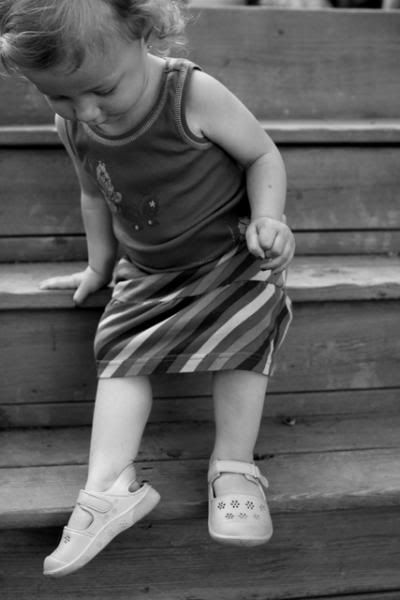 The guys with their little girls!!!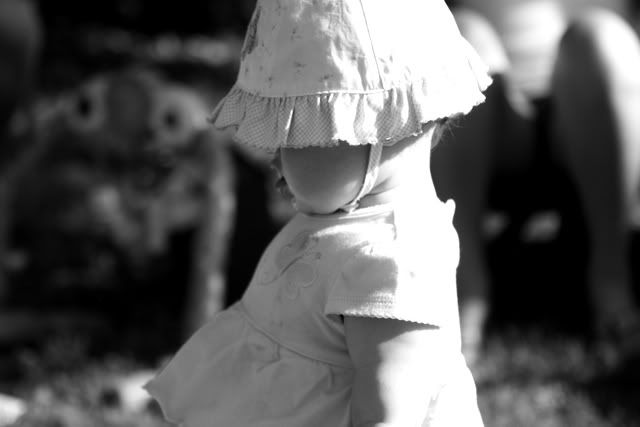 Our little man...he's so good at baseball. It's funny!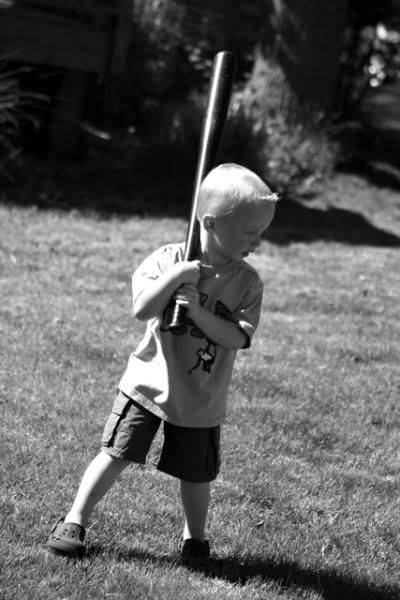 Until you tell him it's someone else's turn...then we're quickly reminded that he's only 2!!!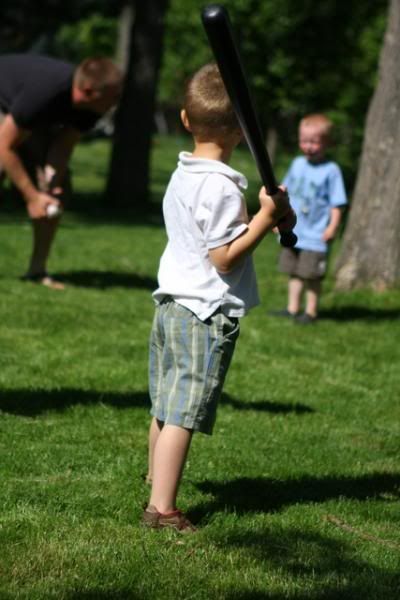 Oh, it's TORTURE for this kid to give up his turn!!! Look how funny he is in the background...
Well, after a round of telling everyone they were mean people...he finally was back up to bat. I know it's not funny that he talks like that...but with all of Madden's difficulties speaking for a while...it's quite amusing to finally hear what was inside this little guy...or not. haha. :-) Daddy wiping the snot...haha.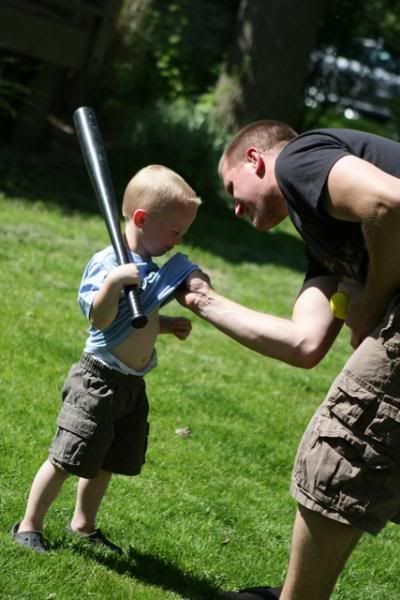 Happy Memorial Day!!!