Makenzie had a field trip to visit Landis Supermarket in Telford on Thursday. I was able to go to chaperone...so that was exciting for Makenzie. We've already been on this field trip last year for her preschool...but she still had a lot of fun! They give out lots of yummy samples to the children & they get to go behind the scenes of the supermarket life. :-)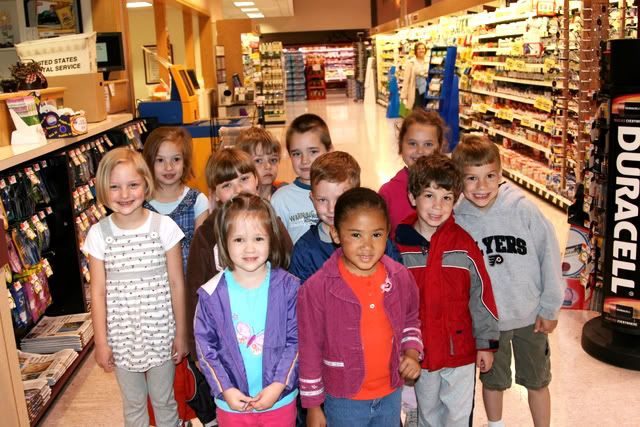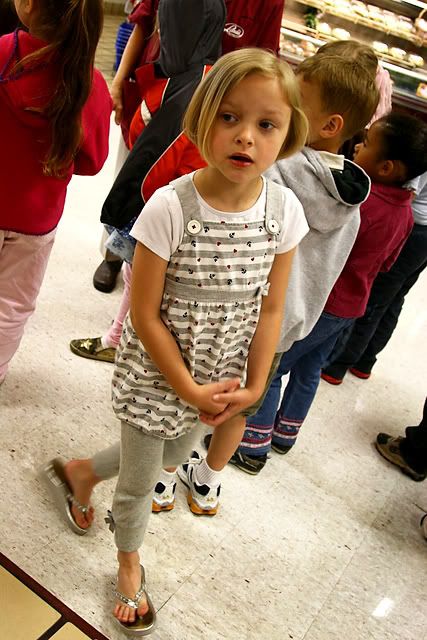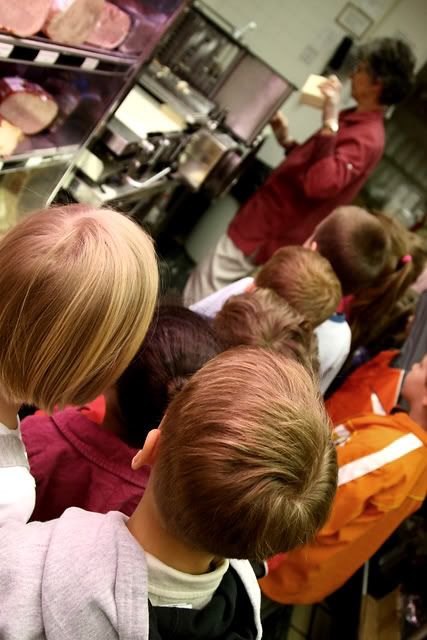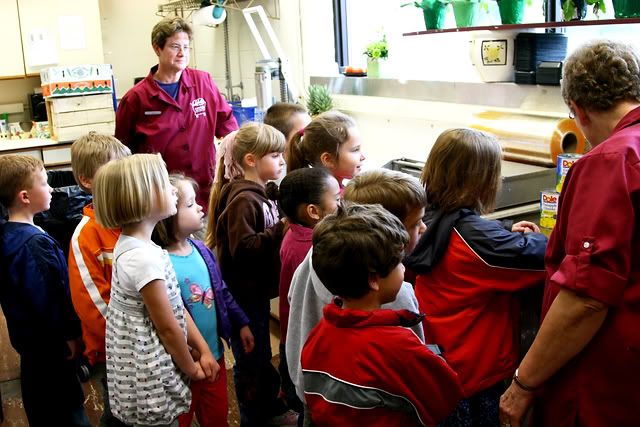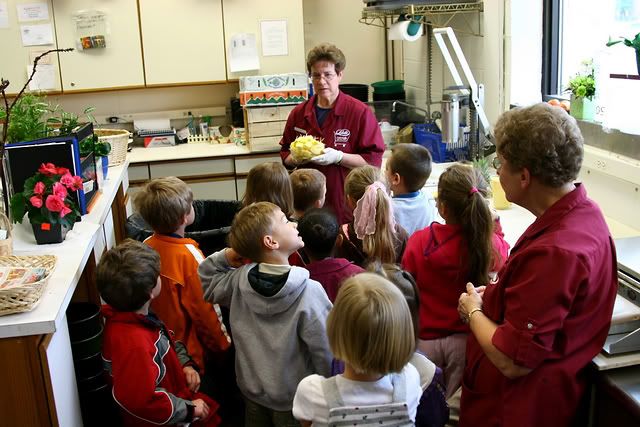 Brrr...inside of the tractor trailer that delivered food the night before...it really was FREEZING in there!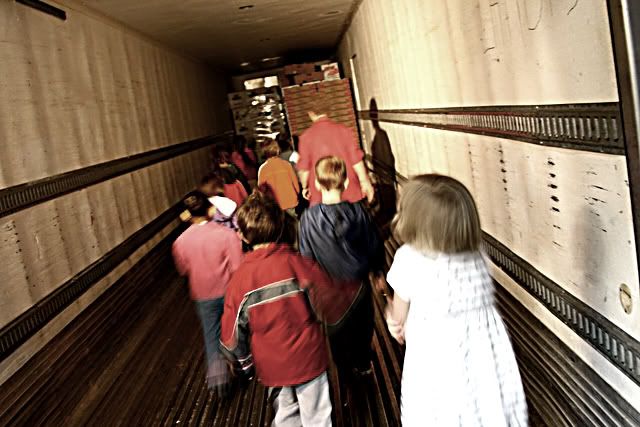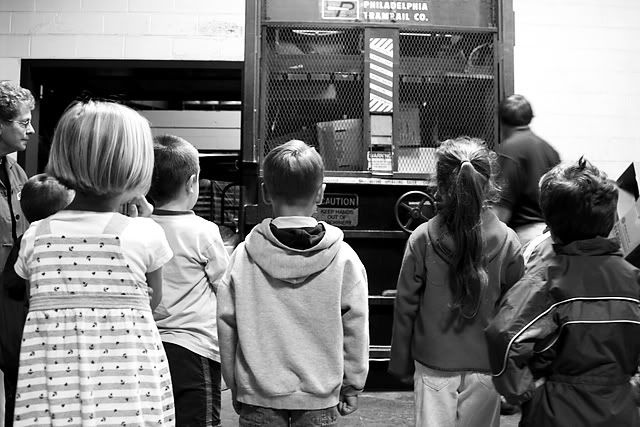 This guy was funny. He showed all of us mom's how to correctly disassemble a chicken & when he opened it up he let a egg drop out. The kids laughed. It was silly. :-) And all of us mom's agreed that we'll just let them prepare it for us & we'll buy it that way. Geesh.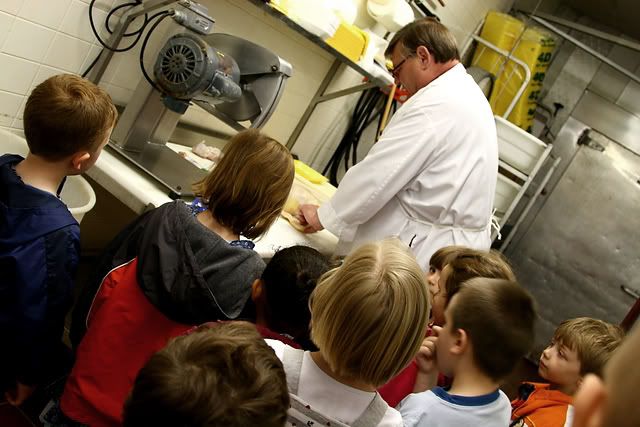 From the meat guys...the "special" stickers...
The one sample NONE of us passed up. Landis Doughnut Holes & Chocolate Milk. YUMMY!
Behind the dairy case...
Checking out!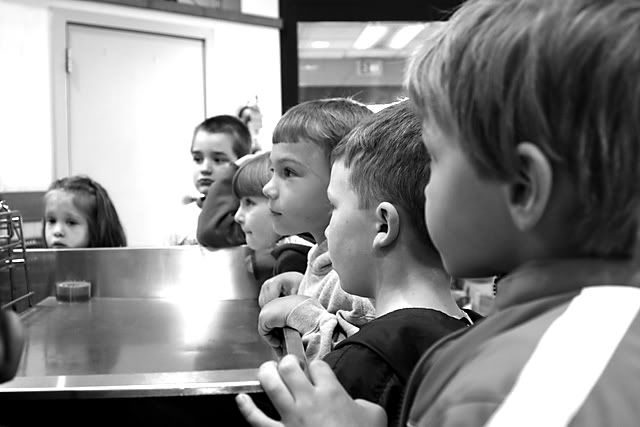 Losing interest...goofing around...:-)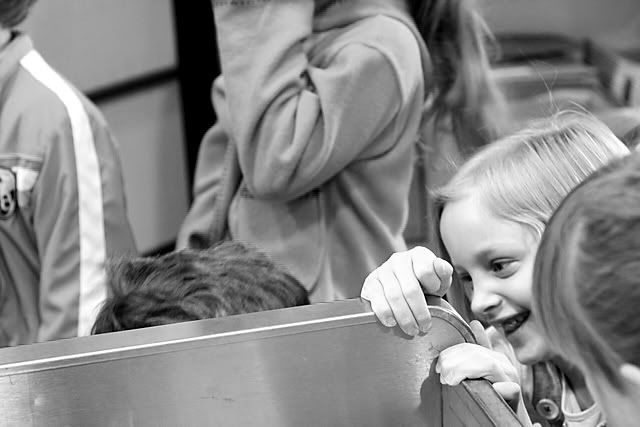 We get the feeling that Makenzie loves Jacob (the little boy next to her). The way she is reacting to him does portray that a bit, right? :-) Oh, Lord...does this start already???
This was cute...telling secrets to the boys...:-)