This past Thursday, Makenzie had a field day at school. They had all sorts of games & relays for the kids. It was really cute. Parents & family were all invited so I headed over with the little ones. :-)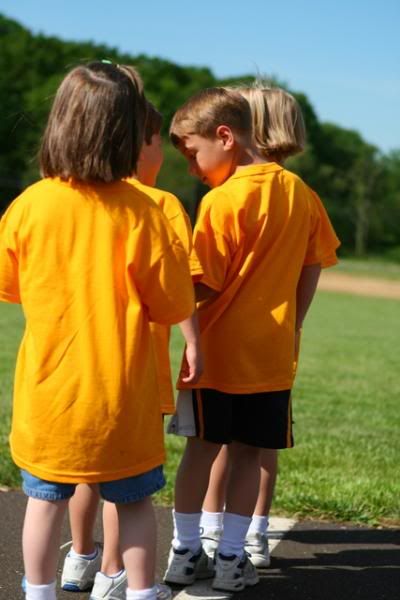 Cheering on her team!!!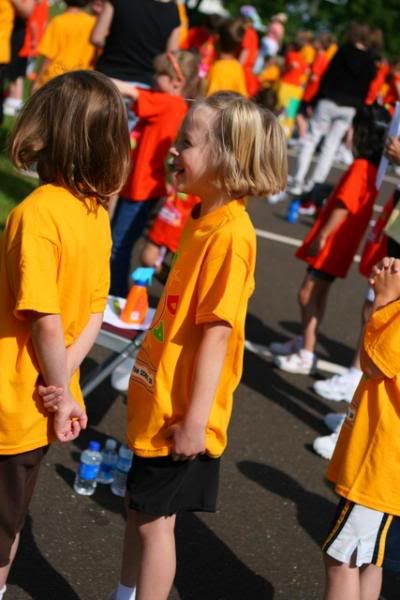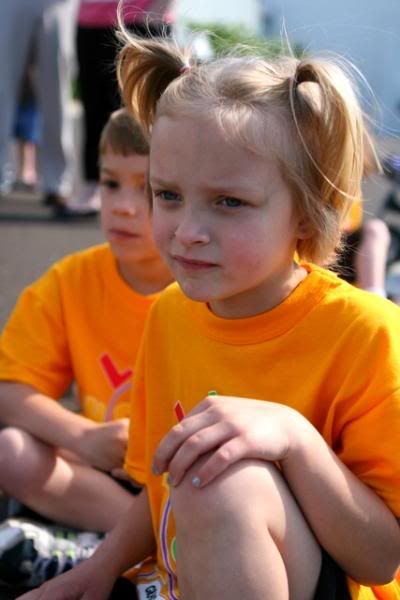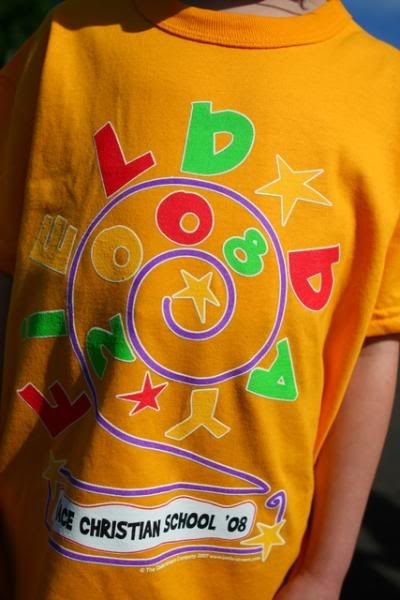 Yes...he was seriously doing the "armpit" thing. So funny. Only in kindergarten. :-)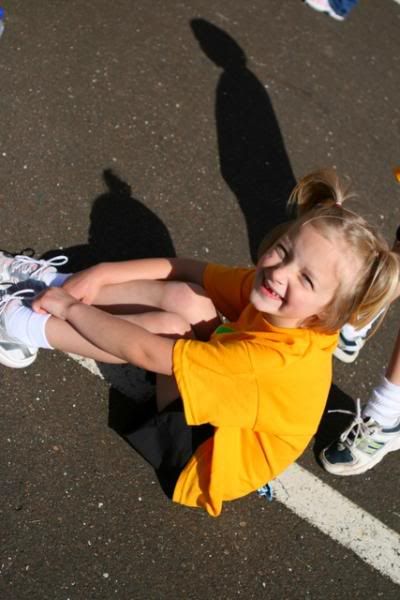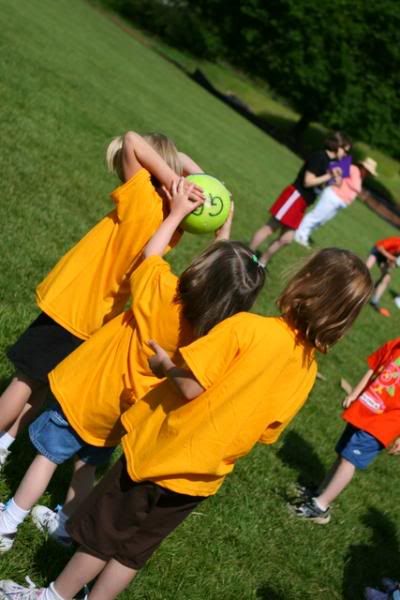 This is her concentrating face...haha.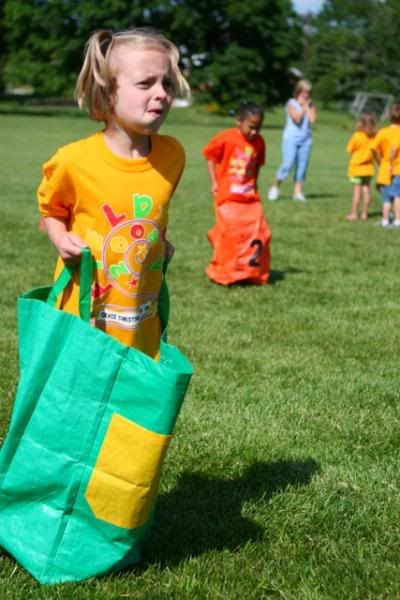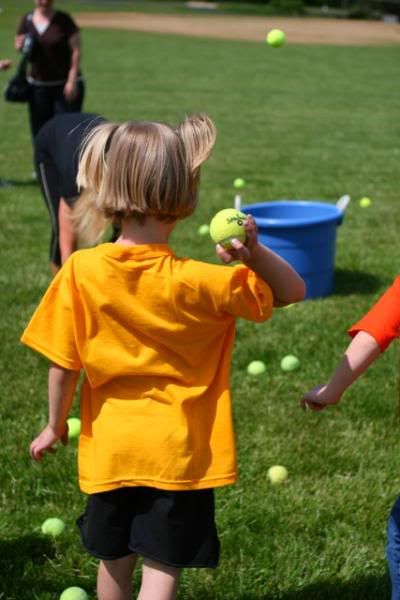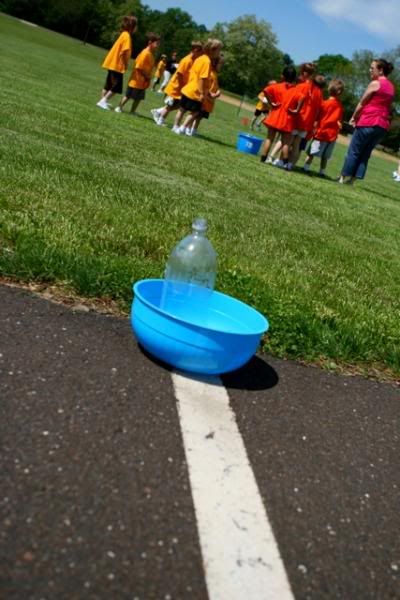 Happy to see her little brother!!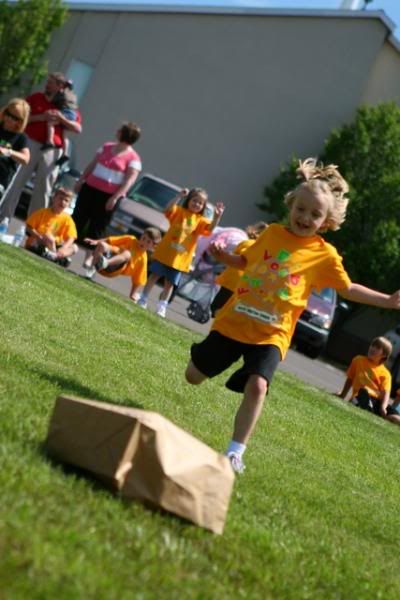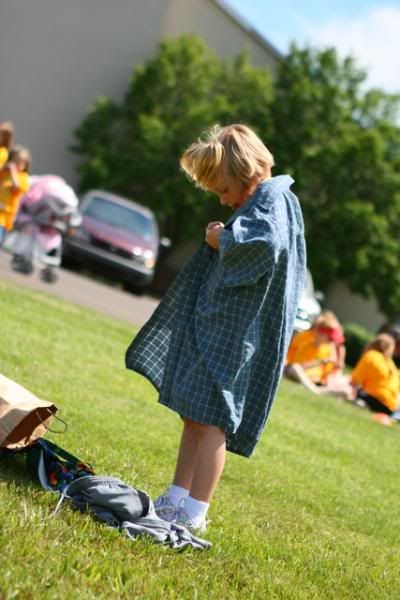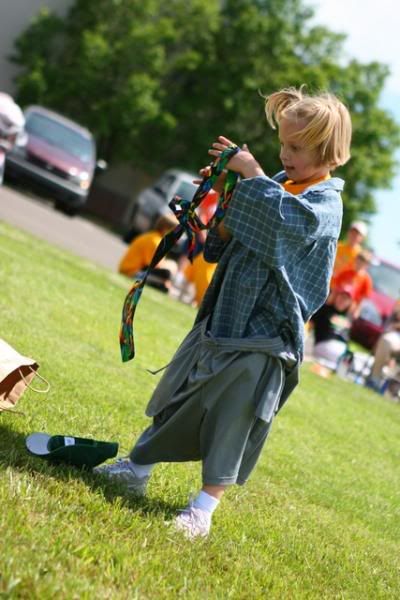 It's good!
Her class was divided into two groups. Makenzie was in the yellow group & they won with the most relays won! :-) Go team!!!
My 10 second attempt at a class pic. They were on a very strict schedule with time to ensure they got to all of the events before the buses came for kindergarten...so here is my 10 second attempt. haha.