After backing up photos all day...I was putting together blog updates & I realized that I never posted pictures from Grace Christian's Auction. I had it saved as a draft on my blog...but never posted it. :-) Here are some fun pictures from our fun day! Makenzie's cousins, Christopher & Andrew came along, too. Fun, fun, fun!
All I can say is...YUM! The kindergarten parents were in charge of bringing in a batch of very delicious corn chowder. It was a lot of ingredients & a little work...but it smelled SO good & tasted even better. :-) Here is my pot o' soup.
Tim helping, too. He fried up the bacon to put in the soup. :-)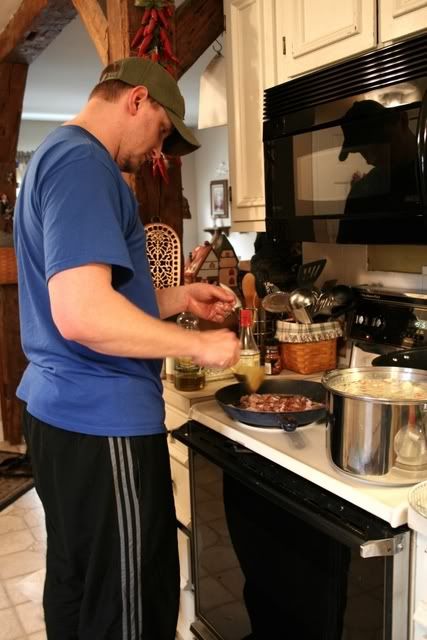 Don't know why the camera got turned on me, but I figured since I am NEVER in pictures...I would put it on. :-)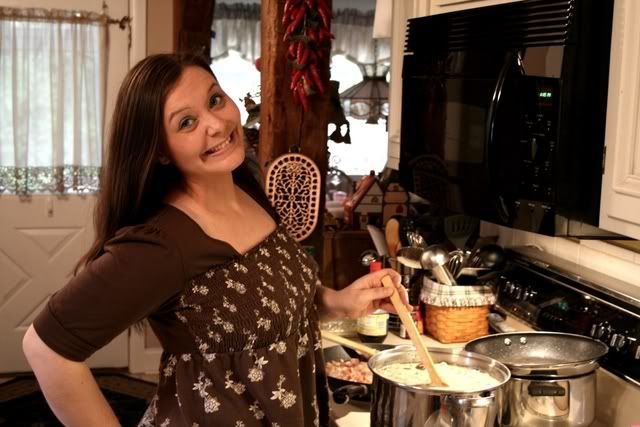 And, for those of you who want to try the chowder out for yourselves...here's the recipe!! :-)
The kiddos...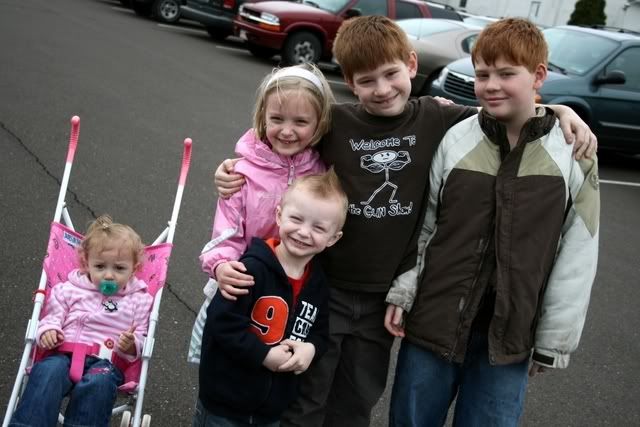 Little Roo
Makenzie with her tickets!
Madden with a lollipop...suprise, suprise. Of course that's what HE chose for his prizes. :-)
The auction guys...
Some of the people before the main auction began. We left before that.
Caricature
The Kid's Table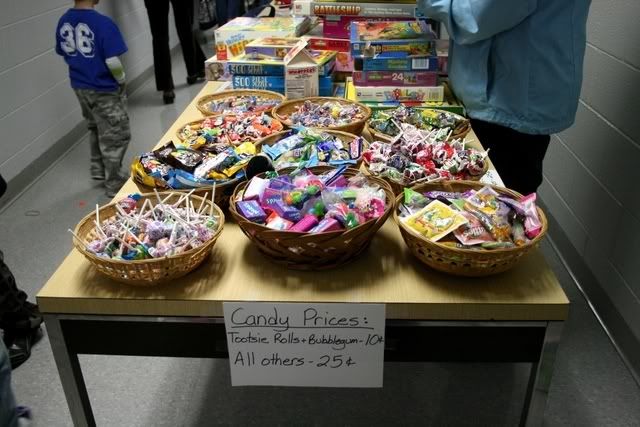 Some more outside fun...
Madden & Makenzie went head to head on the balloon pop machines...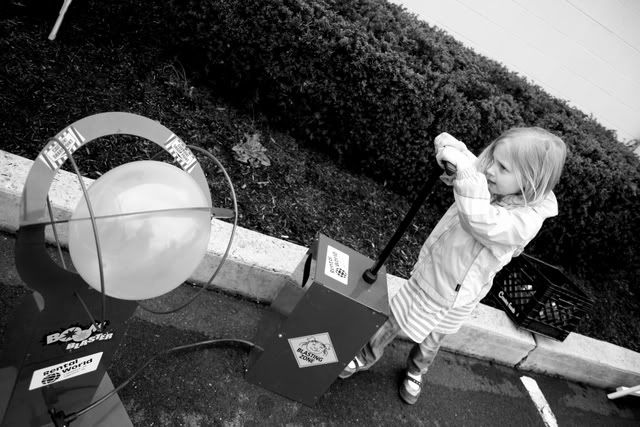 Makenzie is the WINNER!!!
Makenzie & one of her best friends at school, Corissa.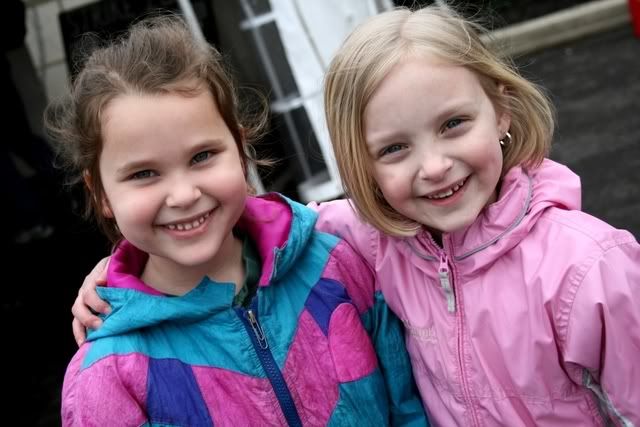 Face painting!!!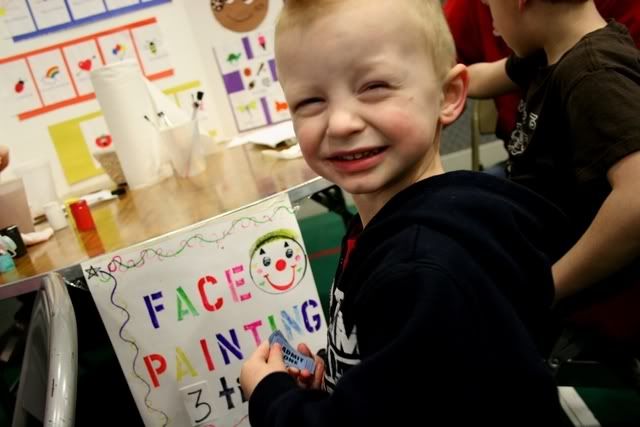 Christopher & Andrew were very funny...they wanted some star wars painting done...so they "drew" up what they wanted since the lady didn't really know how to paint it. :-)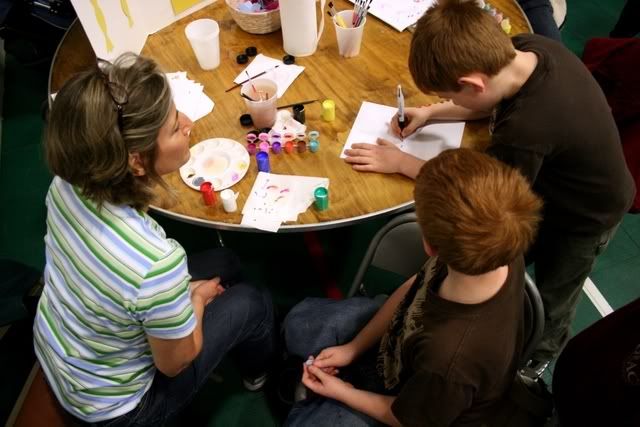 His shirt was funny...it said "Welcome to the Gun Show". haha.
Amara loved the popcorn...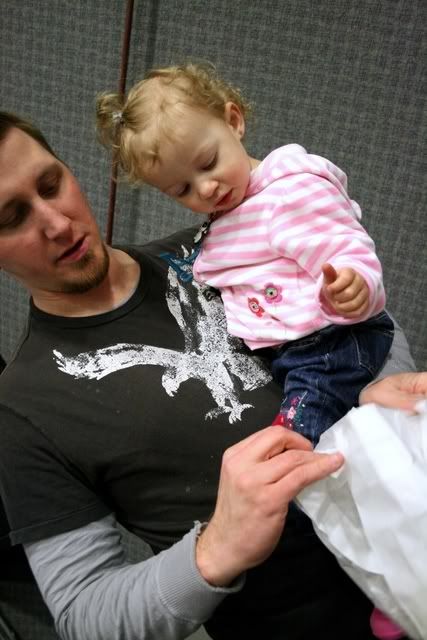 So did Madden...