Tim & the kids LOVE to set up the tent & spend the night outdoors! In the summer they go to campgrounds...but the backyard does just fine, too! They had a lot of fun helping Tim set up the tent & getting their beds all cozy & set up in the tent. It actually looked like one big playroom because they must have brought every stuffed animal in the house out there! They sure had fun, though! I took a peek outside & grabbed my camera to take some pics. Amara was LOVING the tent! She stayed outside until 10:30 watching the dvd player as they had some kid's music video on. I know, I know...a dvd playing in the tent? C'mon...it's 2008. It's a MUST to have a dvd player with little kids nowadays. haha. :-)I don't know how our parents managed when we used to go the cabin growing up! YIKES!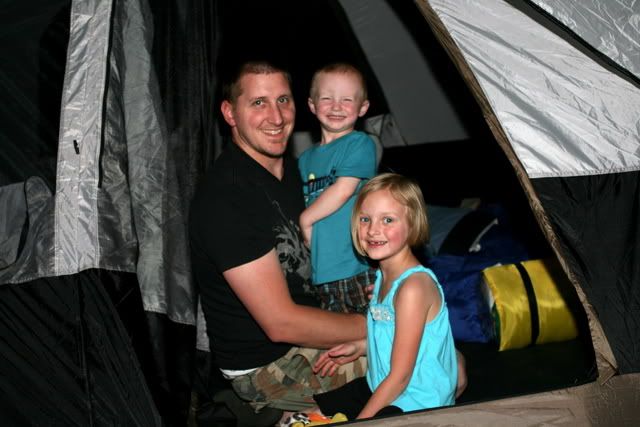 Madden was all smiles & giggles...he was SO excited!!!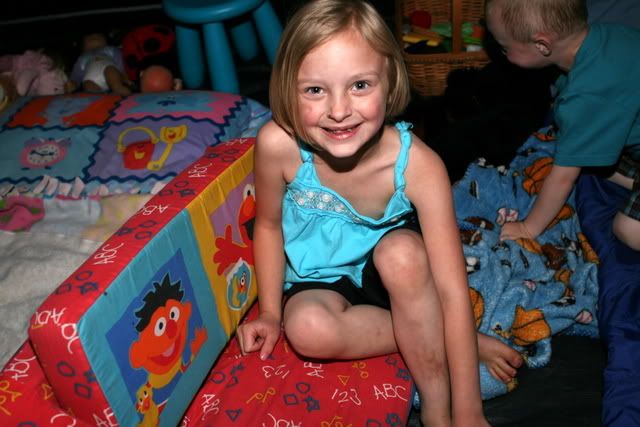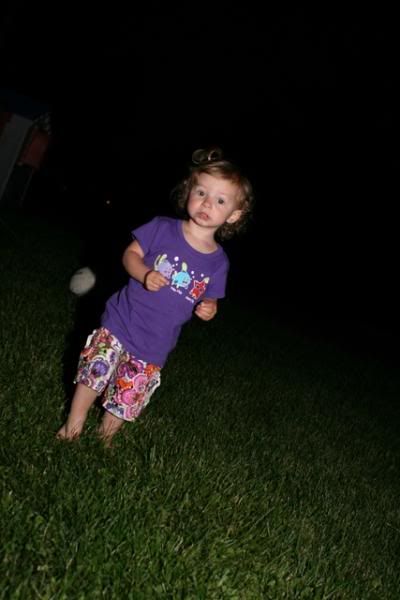 Amara loved it, too. :-)
And of course...Makenzie is up for anything FUN!