We've been a part of a very special small group through church for approximately 5 years. Last summer, a few members had other obligations that they were going to be a part of at church that occurred on the same night that was the only night we all could meet, so 2 couples are no longer a part of our group. (We miss you guys!!) 3 families still remain & we have such a great time together. The dynamics of all of our personalities are such a blessing in our group. We all highly value honesty, trust, realness & FUN! It is such a blessing to watch our families grow & change & be a positive influence on each other's lives. (Love you guys!!!)
We decided to have a little BBQ fun last Saturday night & that it was! When we were on our way over to Dan & Karen's...I realized that we don't have many pictures from our times together...so I grabbed my camera just in case. It was a beautiful evening so the kids wanted to play outside some more after we all ate. Which was a delicious meal of hamburgers, cheeseburgers, hotdogs, salad, potato salad & of course some of my chocolate chip cookies & ice cream, too. With a few suprises from the guys...we relaxed & had a nice time. (Thanks, boys!!!) We also played a good game of loaded questions. Always fun! :-) I only took pics of the kids playing outside...so here are a few!!
Madden LOVED driving the John Deere tractor. A big hit. All the kids took turns...some of them safer drivers than others...haha.
I think she is wondering where he is going & he is thinking...hold on baby...we're going for a ride!!!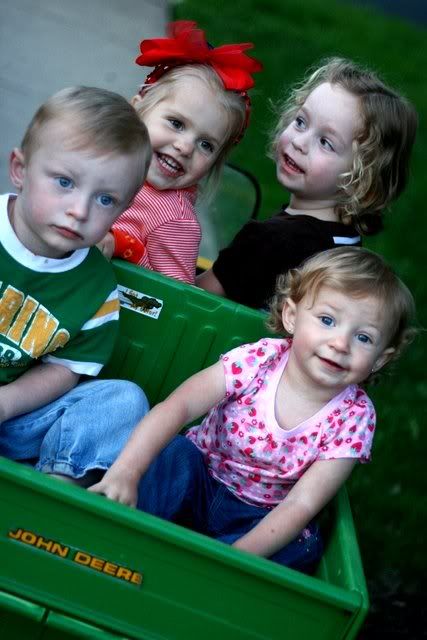 Ellie was totally off-roading it...or should I say...off curbing it onto the road! It was funny...
Here's Tim giving her the "this way...up this way..." haha.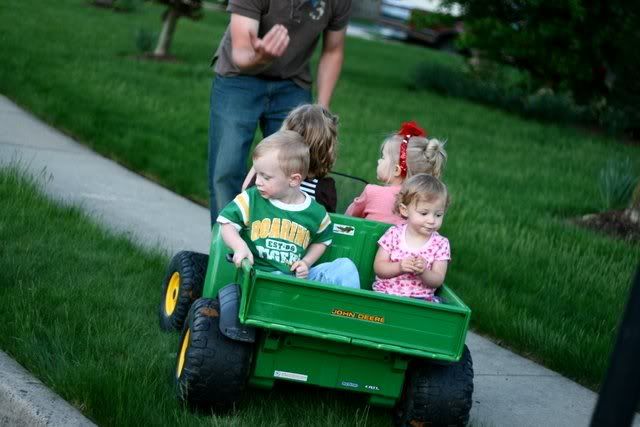 Love this pic...
Just playing around with some editing tools...
I LOVE pictures of Daddy's throwing their kiddies into the air...:-)
And Paigey wanted a turn, too...
I don't think they were done with Mark...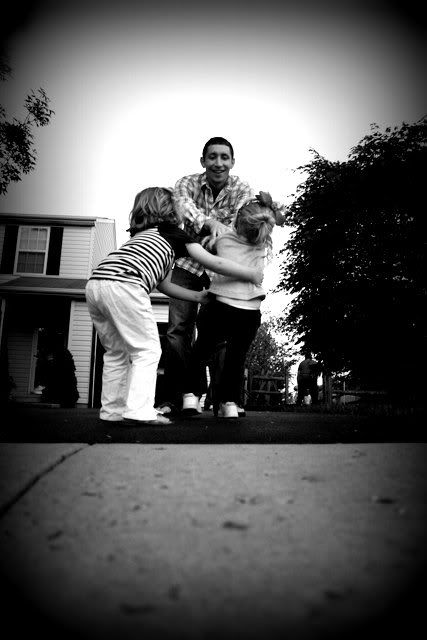 Ben called me a few times take some pictures of him in his baseball stance...he's too funny...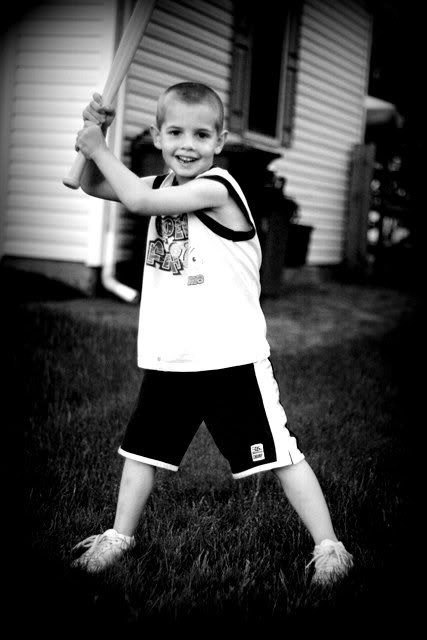 Okay, here's some cute ones of the kids...some of them complete with ketchup from dinner still remaining on their faces...cute!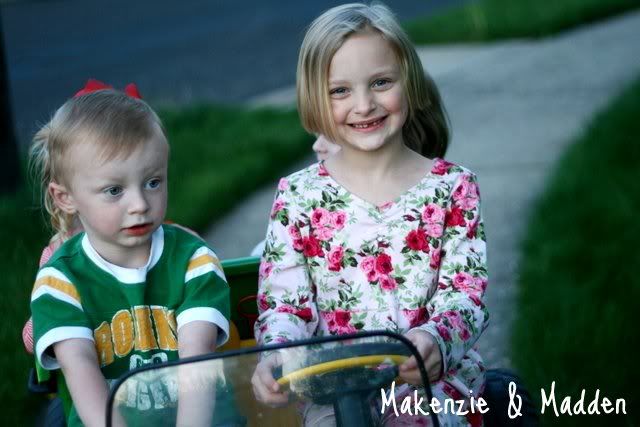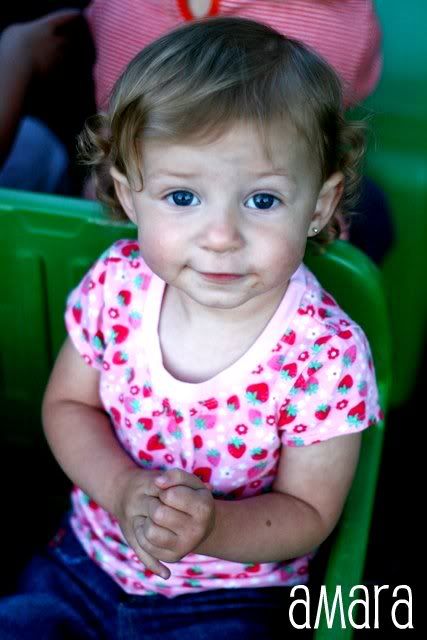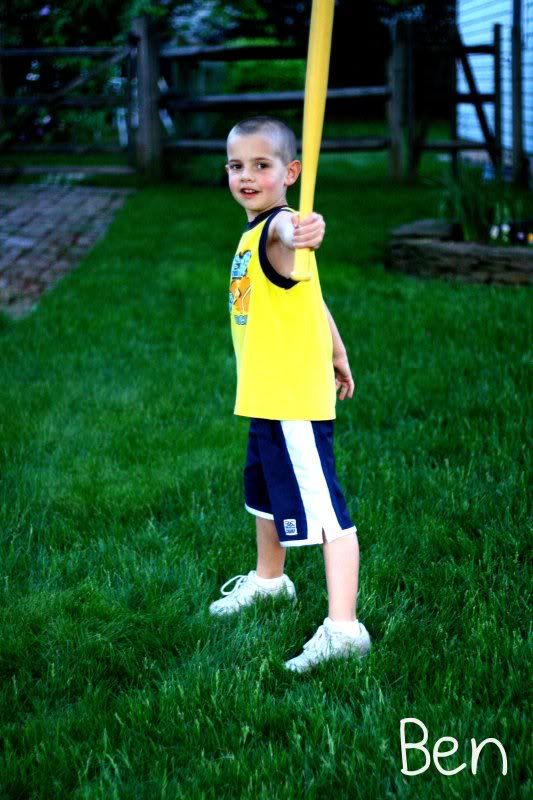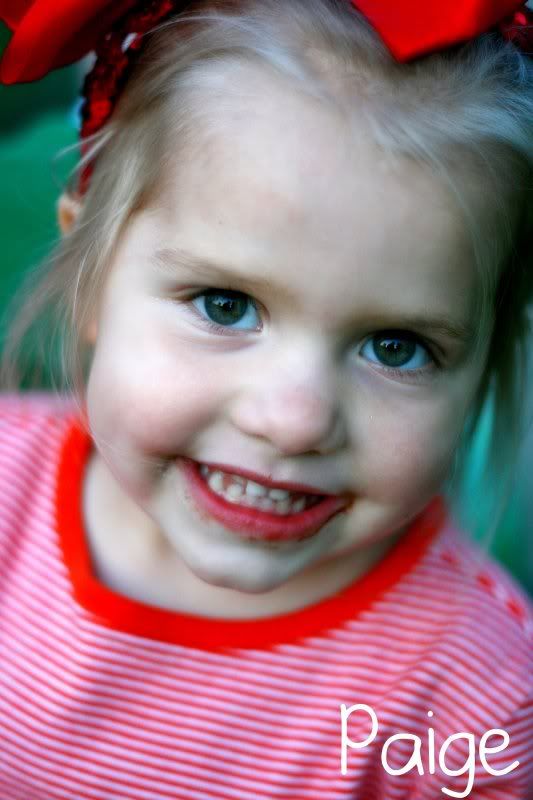 Ellie & Paige are in Taira's sister's wedding this summer...so they were trying the dresses on for size. They're so pretty. So, Makenzie then put on a snow white dress & they danced to a few princess songs before bed! :-)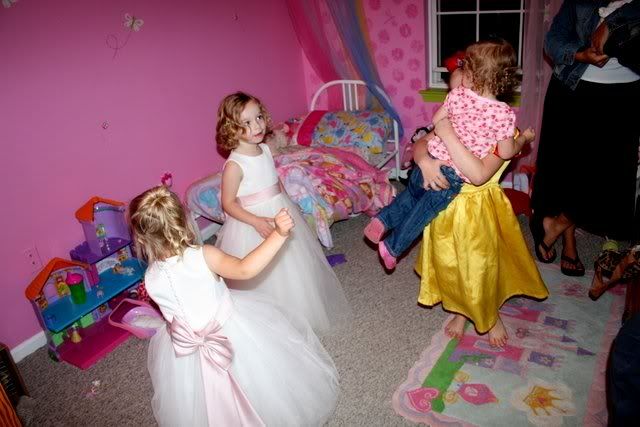 Okay...maybe a little biased...but some of the CUTEST KIDS EVER!!!