Today was such a beautiful day! After a busy morning...we headed outside for some sunny day fun! Makenzie & Madden filled up the water bin & played with the hose for a bit while Amara finished up her lunch in the porch. Of course I had to take some pictures of these two happy & having fun!! :-)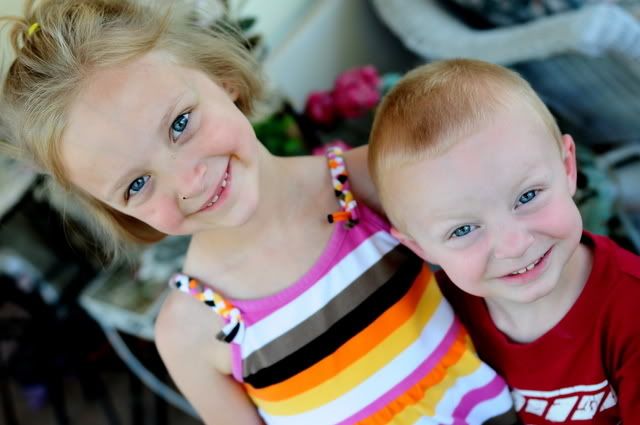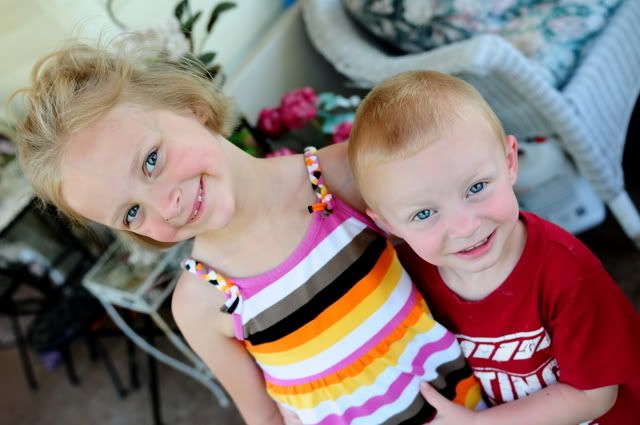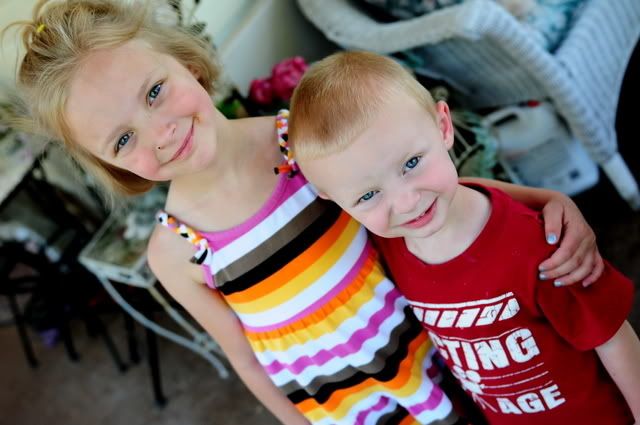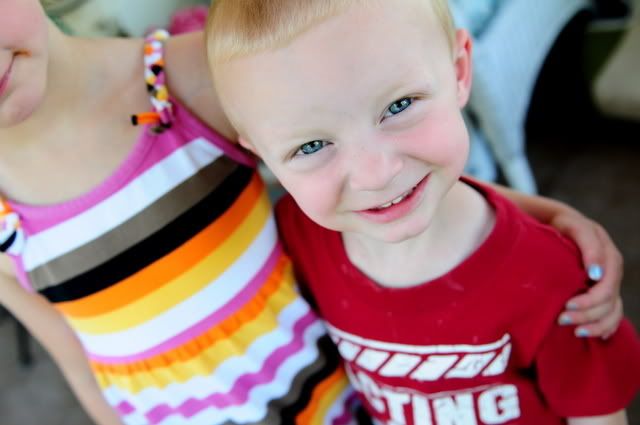 And then Makenzie sat & hung out with Amara for a few minutes...but that quickly turned to boredom because all Amara was doing was eating...so back outside she went!!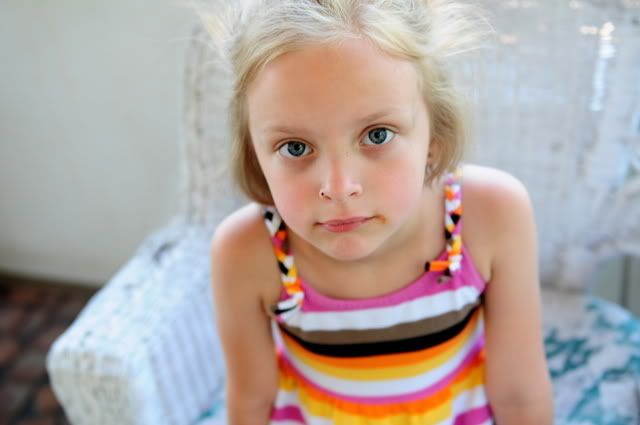 Amara & her tator tots...
Mmm..mmm...mmm...as Amara says it. She LOVES ketchup. It's so cute. :-) She dips her pacifier in it...that's how much she loves it. haha. So, because ketchup is so incredibly bad for people with all of the corn syrup in it & all...it's organic ketchup in this house!!!